Story highlights
Polish mountaineer Andrzej Bargiel summited the mountain on Sunday
It's the second-highest mountain in the world, after Mount Everest
High-altitude adventurer Andrzej Bargiel has become the first person to ski down from the summit of K2, descending from the world's second-highest mountain on Sunday.
Bargiel cruised down from the Pakistani peak – which stands at 8,611 m (28,251 ft) – in a swift seven hours, having topped out on the summit after three and a half days of climbing without the aid of supplementary oxygen – a feat unto itself.
"I have managed to ride down from the summit of K2, directly to the base camp. It's a very technical descent, leading down the middle of the face, so I'm very happy it turned out well, because I'm here for the second time, and I'm glad I don't have to come back," said Bargiel.
The 30-year-old daredevil from Poland attempted to ski down K2 last year, but was forced to abort the attempt because of high temperatures and poor conditions.
But with favorable conditions yesterday, Bargiel was able to breeze from the summit to base camp.
'Savage Mountain'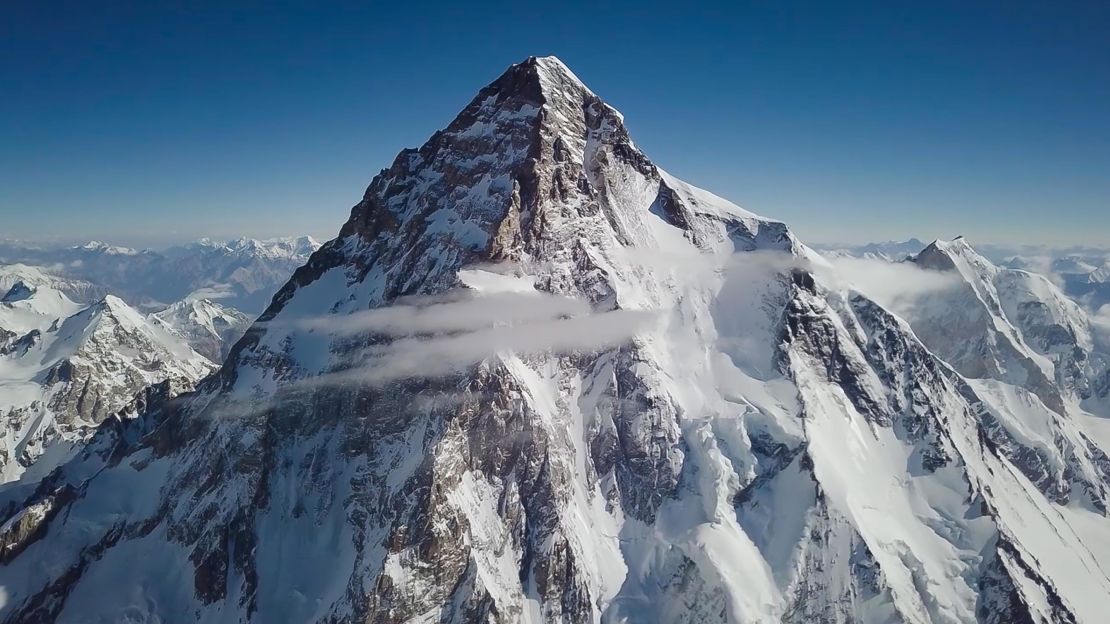 K2 is located on the Pakistani-Chinese border within the Karakoram Range – a mountain chain that spans India, Pakistan, and China, and is home to the greatest concentration of high mountains in the world.
The peak is renowned among mountaineers for its difficulty and has been bestowed the moniker "Savage Mountain" as an ode to its unforgiving nature.
Compared to the more than 4,000 people that have summited Everest – the world's tallest mountain at 8,848 m (29,029 ft) – less than 350 people have stood on K2's peak since it was first topped out in 1954.
And while few have summited K2, many have perished in attempting the climb. The mountain has claimed 77 lives, giving it the second-highest fatality rate among mountains over 8,000 m, behind only Annapurna in Nepal.
Bargiel's descent forced the freerider to ski under huge seracs and navigate snow fields full of crevices en route to base camp.
READ: The star of the next Winter Olympics that's still at school
Visit CNN.com/sport for more news and features
Bargiel is known for previously attaining the "Snow Leopard" award – a prestigious title given to mountaineers who manage to summit all the peaks in the former Soviet Union above 7000 m.