Health scandals in China have a history of reaching well beyond the country's borders.
After baby formula was found to be tainted with melamine in 2008, affecting tens of thousands of infants, terrified Chinese parents began mass buying milk powder from overseas, swamping shops and causing shortages in Hong Kong, Australia and New Zealand.
Fears have already been raised in Hong Kong that a still developing scandal over defective vaccines in mainland China could see the city's own inoculation supplies dry up.
Hundreds of thousands of vaccines have been found to be faulty, sparking widespread fury and panic and leading President Xi Jinping to describe the incident as "vile and shocking."
But the concern shared by many parents in the wake of the scandal – that it might not be isolated to one company, and could be more widespread – risks turning into a backlash against Xi's government and his key policy of the "Chinese dream."
First mentioned by Xi in November 2012, the Chinese dream shares many similarities with the American one, namely that every person will be able to get ahead and succeed, along with a recognition that China's economic growth in recent decades has not been equally distributed among the country's population.
It also shares some similarities to the older, mostly unspoken social contract which developed between the ruling Communist Party and the people after the Tiananmen Square massacre of 1989: don't rock the boat politically and you can share in China's new wealth.
In many ways, the pivot to Xi's "Chinese dream" was a response – along with a much publicized anti-corruption crackdown – to a widespread feeling that despite the country's booming economic growth, too many people were being left behind.
The emergence of a new scandal affecting the country's children will again reinforce the perception that corners are being cut to help the rich become even richer, while the working classes are left to deal with poor safety standards and the resulting health impacts.
"This is a country where a thunderstorm can cause a train to crash, a car can make a bridge collapse and drinking milk can lead to kidney stones," one commentator said in 2011 after a deadly transportation accident. "Today's China is a bullet train racing through a thunderstorm – and we are all passengers onboard."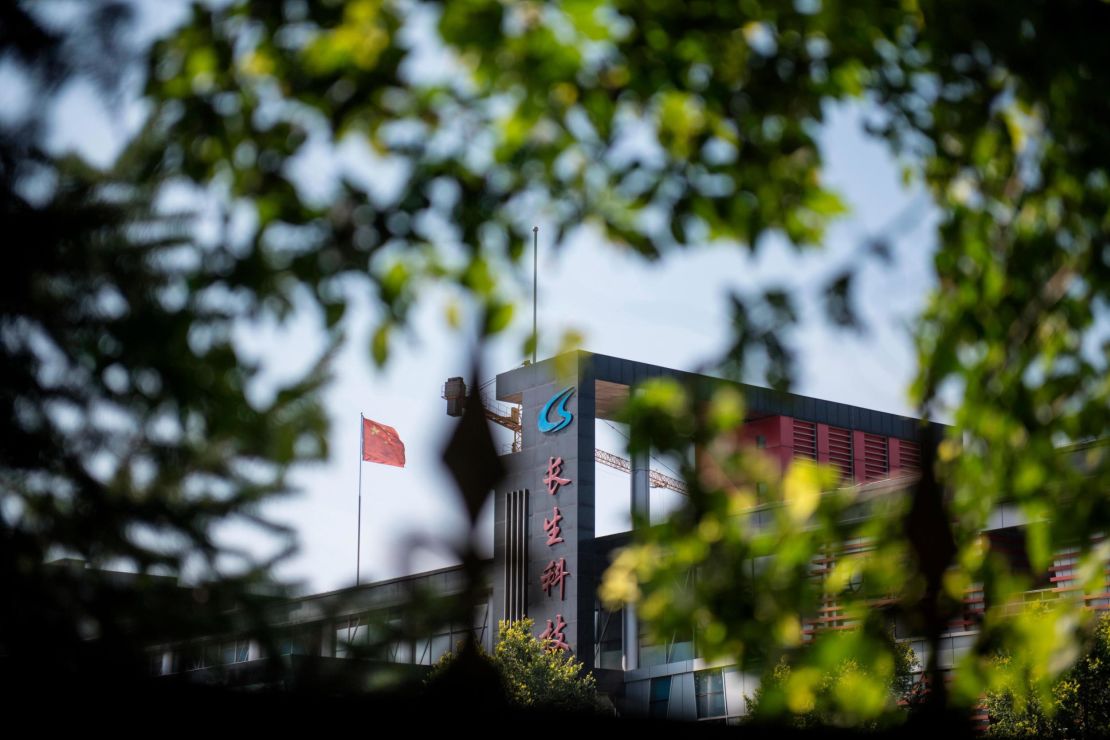 'How can I trust you?'
At present, much of the anger over the vaccine scandal has been directed at manufacturer Changchun Changsheng Biotechnology.
Five senior executives of the company, including the chairwoman, were taken into custody for questioning by Changchun police this week, who announced they had begun an official criminal investigation into the company.
The fact that the main villain is a private company and not a government agency part explains why the scandal has been covered in the Chinese press, escaping the type of heavy internet censorship other issues often attract.
Xi's comments and similar ones by Premier Li Keqiang have also seen the government try to get ahead of the public criticism.
But inevitably questions will be asked about the role of the public watchdog – the Food and Drug Administration (FDA) – in all of this, as well as why an investigation was reportedly launched into the company in October, but vaccines not pulled until this month.
"My home country, how can I trust you? You just let me down again and again," one user commented on social media.
One mother, surnamed Zhen from Baoding, Hebei province, told CNN it "will be really hard to rebuild people's confidence in our national brands" after the latest scandal.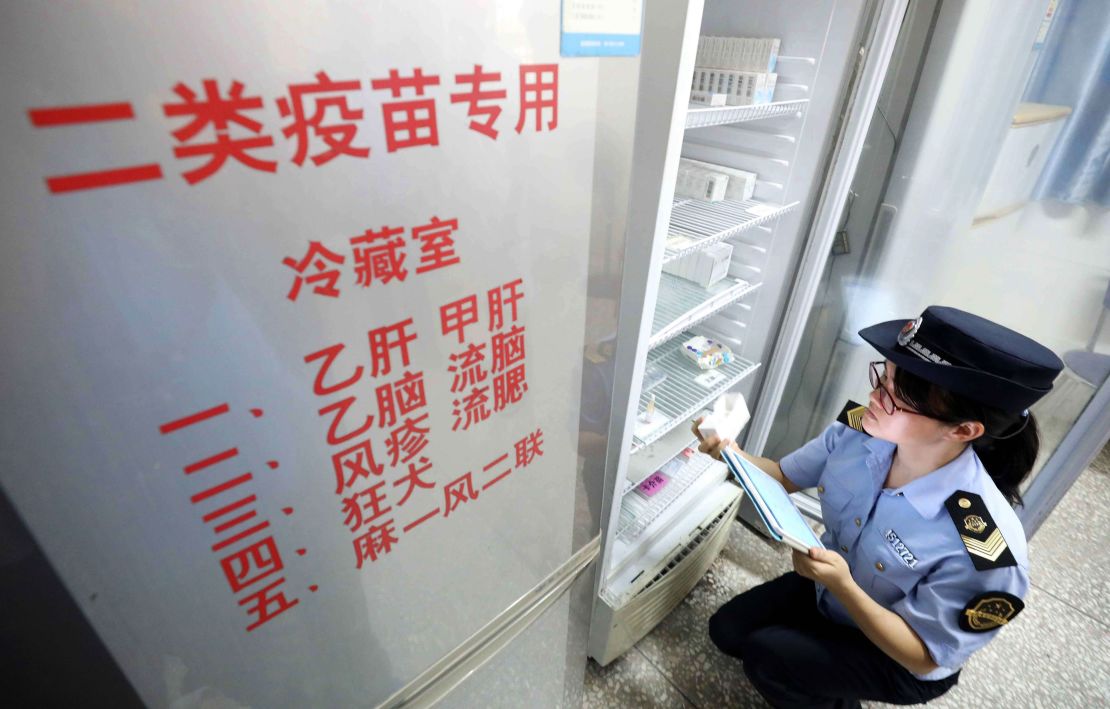 In an editorial Monday, the state-run China Daily said "the investigation that has been launched must get to the bottom of the case so as to scratch the bone to get rid of the poison."
"Not just the culprits directly responsible for the problematic vaccines, but also those responsible for enabling the sector's misdeeds need to be caught," it added. "Profits must never come before lives."
The righteous anger of state media and top officials will come as small comfort to concerned parents, who have for years worried about just this sort of revelation, after the 2008 milk powder crisis and previous vaccine scandals did not result in comprehensive reform.
Often, many of those most heavily punished in such events are those who attempted to expose the scandals or were affected by them.
Zhao Lianhai, who advocated on behalf of families affected by the 2008 scandal, was sentenced to two and a half years in prison in 2010 for "disturbing social order." Other activists and parents have also been harassed and detained by the authorities, and had their attempts to gain compensation stymied.
According to Human Rights Watch, two lawyers – Tang Jingling and Yu Wensheng – who represented parents in vaccine scandals dating to 2006 and 2009 are both still in prison after being jailed for "subversion."
Family members have also been jailed, the rights group said, while journalists who attempted to expose scandals have been removed from their positions.
"Amid the current scandal, while netizens are free to condemn the drug company, news articles and social media posts that showed the Chinese government in a critical light continue to be censored," HRW said in a statement.
CNN's Ben Westcott and Serenitie Wang contributed to this article.