At Jamie Margolin's high school in Seattle, kids joke about inheriting a ticking time bomb.
"There's a lot of gallows humor within high schools," Margolin, 16, tells CNN. "It's a weird normalization of the fact that there's not much time left because of the climate crisis, and a lot of young people are just accepting it."
Around the time Hurricane Maria struck Puerto Rico, Margolin decided she wouldn't just accept it.
"When you turn on the news, it's not like 'Hello, the world is ending and there's a short amount of time to fix it' … Why is everyone not talking about this with urgency and dealing with it like the international emergency it is?"
So, together with Nadia Nazar, 16, of Baltimore, she launched Zero Hour — an organization pledging to take "concrete action around climate change."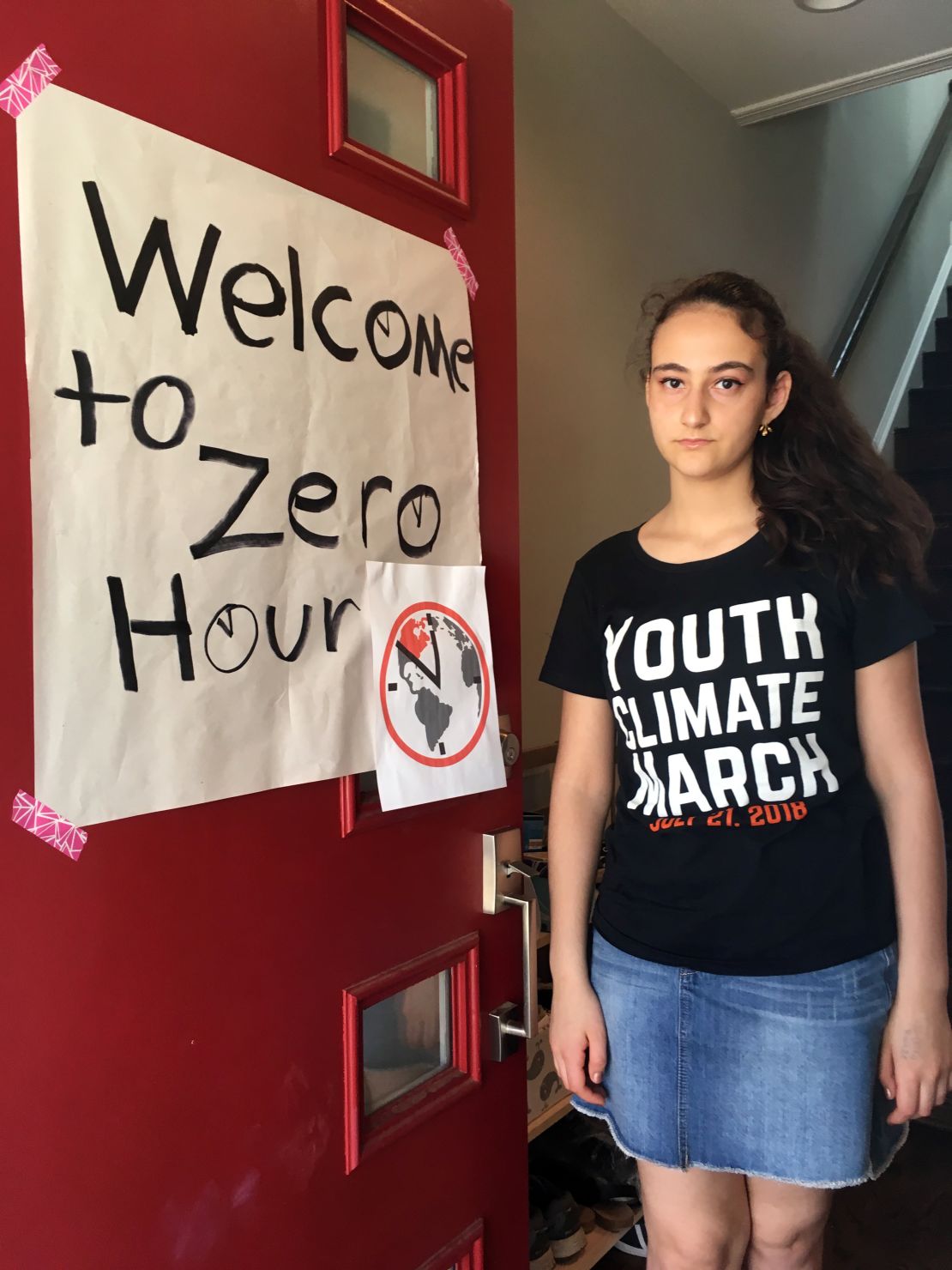 Last Thursday, youth volunteers from Zero Hour lobbied members of Congress in Washington, D.C., to sign a pledge to stop taking money from the fossil fuel industry.
That was the start of a three-day campaign that also included an art protest and a youth climate march from the National Mall to Lincoln Park. Sister marches also took place in New York City and London.
But Margolin's not just organizing marches, she's also willing to take her case to court.
The young activist is one of the plaintiffs in a youth-led lawsuit against the state of Washington. They claim that the state has violated their constitutional rights to life, liberty, property, and equal protection of the law by creating and supporting a fossil fuel-based transportation and energy system.
Washington state Gov. Jay Inslee's communications director, Jaime Smith, says that Inslee has helped promote vehicle electrification, investments in clean energy technology, and increased transit options.