Story highlights
Undefeated Triple Crown winner Justify retires after February debut
The three-year-old chestnut colt has amassed $3.9 million in career earnings
After just 158 days of an impressive career, Justify – the 13th horse ever to win the coveted Triple Crown – will retire from racing.
On Wednesday Justify's hall-of-fame trainer Bob Baffert said the horse was suffering from fluid in his left front ankle.
"Justify had some filling in his ankle, and he is just not responding quick enough for a fall campaign," Baffert said in a WinStar Farm statement. "We all wanted to see Justify run again, but ultimately it is my responsibility to make sure he is perfect. Without 60-90 days, I can't be definite."
After making his debut in February, the undefeated three-year-old chestnut colt will retire having won all six races he ran this year – including the Kentucky Derby, Preakness Stakes and Belmont Stakes.
The only other undefeated horse to win the Triple Crown was Seattle Slew in 1977.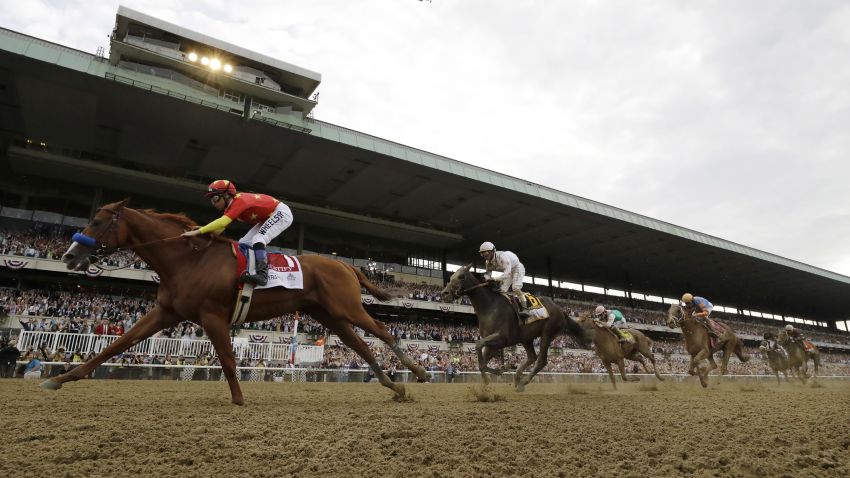 Justify becomes 13th horse to win Triple Crown
READ: Justify wins Triple Crown with dominant victory at Belmont
Originally purchased for just $500,000, Justify went on to amass $3.9 million in career earnings.

No wonder jockey Mike Smith said he was disappointed to see the successful horse retire.
READ: Justify's value skyrockets to $60M
"Like everyone else, I am disappointed he won't run again, but I am thankful he came into my life," Smith said.
"There was never a time when I rode him that I felt like I was going to get beat. There was no horse who could run with him without sacrificing themselves, and there was no horse who could come get him. He truly is a gift from God."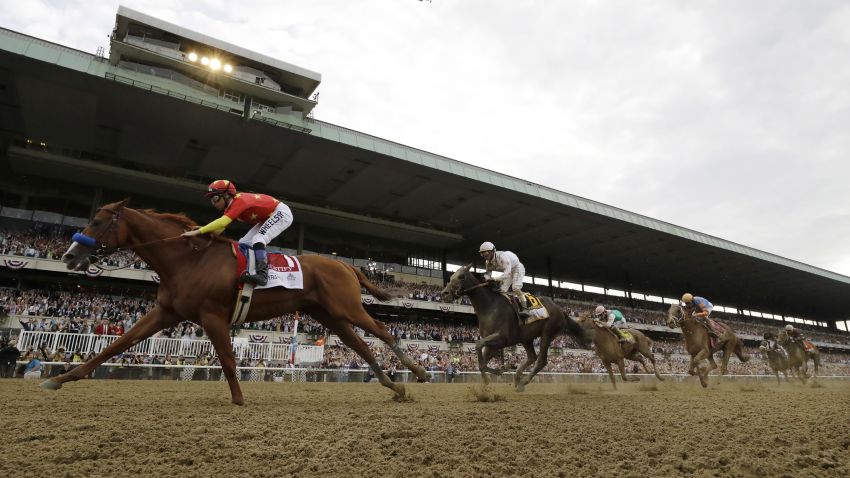 Mike Smith disputes horse helped Justify win
Currently owned by WinStar Farm, CEO Elliot Walden confirmed there is a possible sale to Coolmore in place – which won't be finalized until later this year.
Last month Forbes estimated that once retired, Justify could demand an initial $100,000 stud fee – giving him a $60 million value based solely on breeding fees if he were to cover 150 mares per breeding season for four years. Even then, depending on the racing performances of his offspring, this value could rise even higher.
READ: Get a jockey's view of the final Triple Crown race
"The day the horse leaves the racecourse is the end of his career and his future is entirely determined by the success of his progeny," says Sam Bullard, director of stallions at Dalham Hall Stud in Newmarket, part of Sheikh Mohammed's Godolphin racing outfit.
Trainer compares Justify to LeBron James
Where will Justify go down among the great racehorses? Have your say on CNN sport's Facebook page
Visit CNN.com/horseracing for more new, features and videos
On July 28, Justify will parade at Del Mar in California before returning to WinStar Farm.
"The parade at Del Mar will be a great opportunity for the fans in the San Diego area to come out and see him," said Baffert.