Editor's Note: Alex Kalinauckas is Autosport's Plus Editor and Formula E correspondent.
Susie Wolff is used to making history.
A former DTM racer, the Scot was a test and development driver for the Williams Formula One team between 2013 and 2015.
She became the first female driver in 22 years to take part in a grand prix meeting when she drove in a practice session ahead of the 2014 British Grand Prix, something she did again at that year's race in Germany and in the following season in Spain and Silverstone.
Now, Wolff has trod new ground again by becoming the first female team principal in the short history of Formula E – the world's premier all-electric racing series.
READ: Why Formula E is the most exciting motorsport
She now leads the Monaco-based Venturi team and was on the grid for the recent season finale in New York.
After retiring from competitive driving in 2015, Wolff founded the Dare to be Different initiative with the aim of getting more women involved in motorsport.
Susie Wolff: From driver to Venturi principal
"It's a two-step problem," she tells CNN's Supercharged when asked about the number of women participating in motorsport.
"The first is that there's not enough role models that are visible to inspire the next generation, and that leads to the second problem that we simply don't have enough women entering the sport.
"To be successful in this sport you need to be talented – your gender is actually irrelevant."
Wolff isn't overly concerned about the groundbreaking nature of her new role. But she does take satisfaction in the thought it could encourage young women to get involved in the industry.
"I thought the whole gender issue was over when I stopped racing,"explains Wolff, who is married to Mercedes F1's CEO and team principal Toto Wolff.
"But I can also see that it's causing quite a lot of interest with me becoming a team principal. If that's inspiring to other women, if that's showing what's possible, then I think that's a great byproduct of what I'm doing – but it's most certainly not my absolute aim."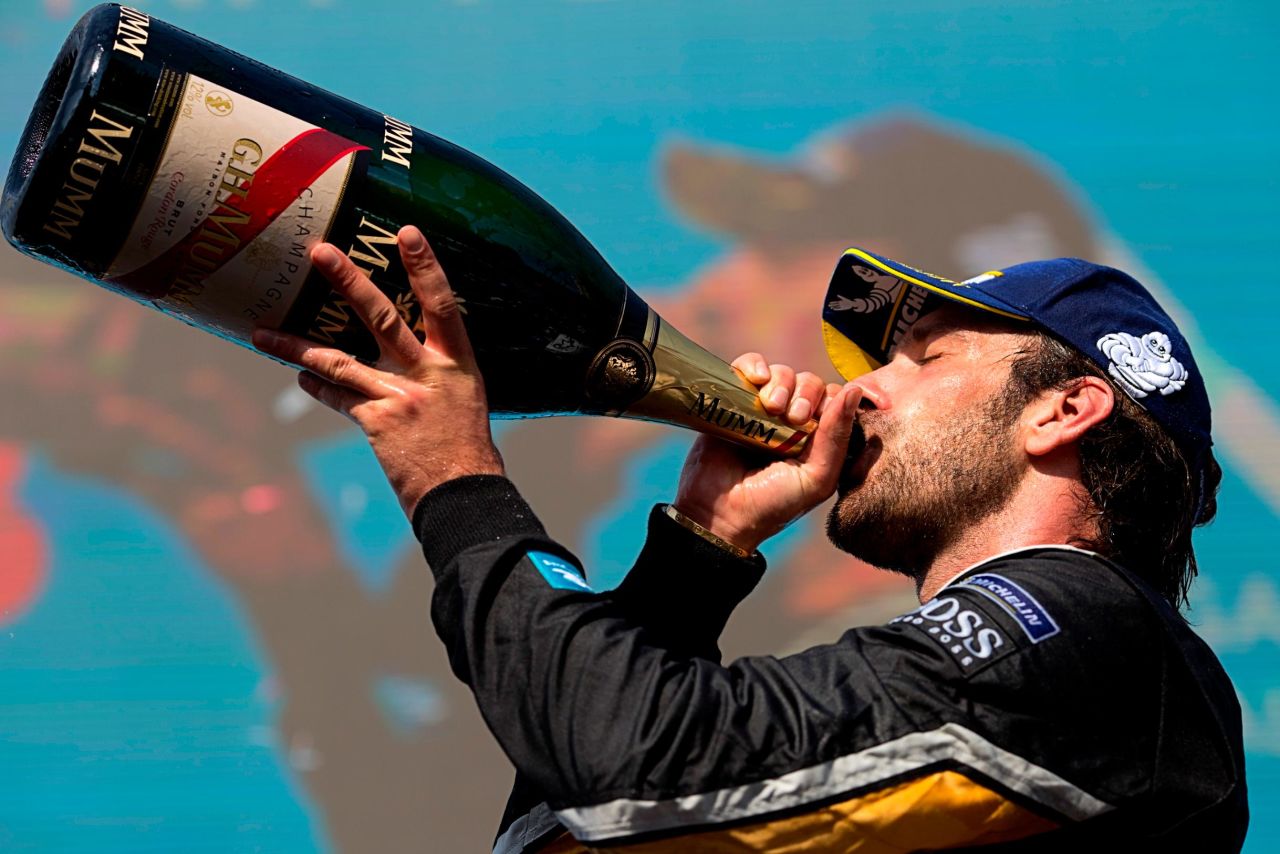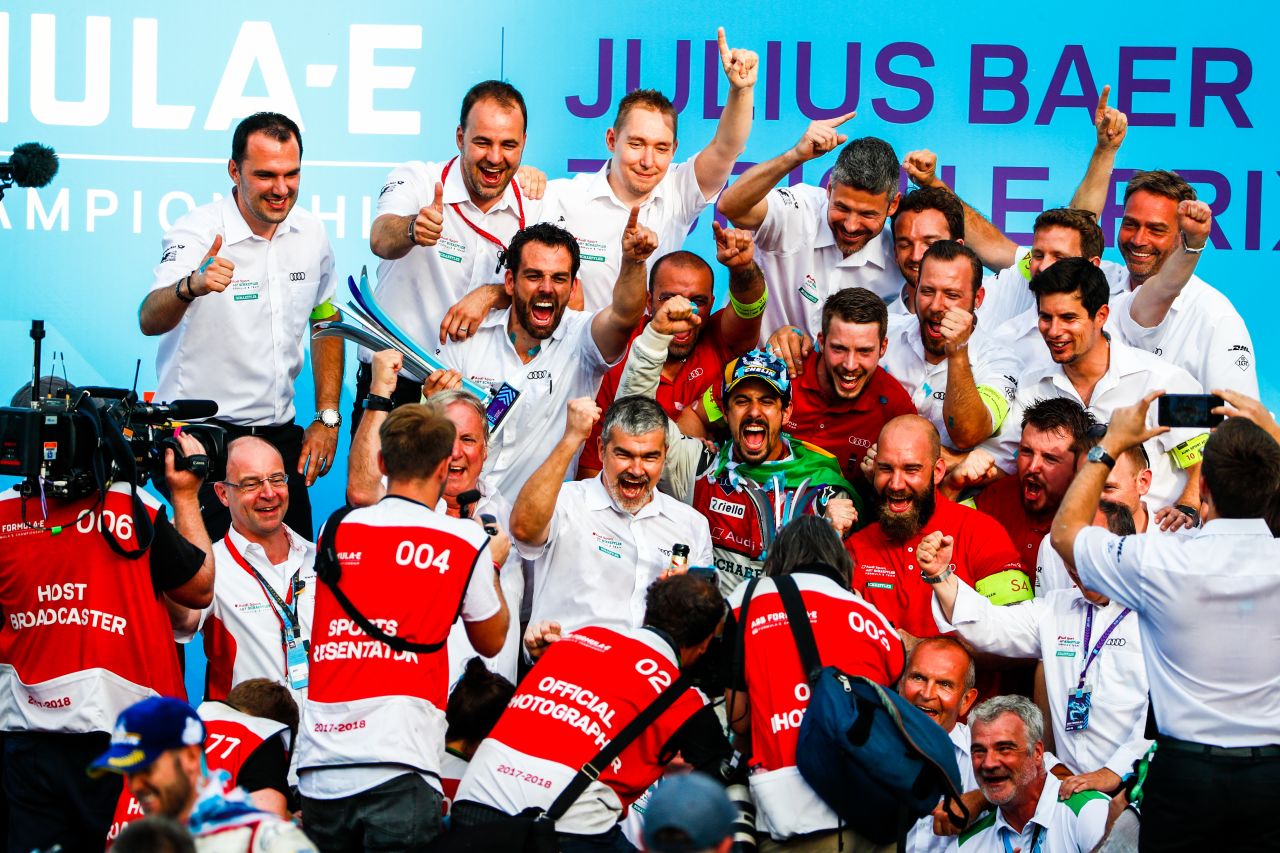 Formula E: The story of season four
Wolff is a racer – one who wants to be judged on her results rather than her gender.
With her appointment at Venturi, Wolff occupies a high-profile role within a sport that will be under increased scrutiny as it attempts a leap forward – in terms of technology and design – with its radical new car.
Venturi is also something of an FE enigma. Co-founded by Leonardo DiCaprio, it has taken just three FE podiums and is yet to win a race. Stephane Sarrazi did cross the line first at the end of the second London E-Prix race in 2015 but was penalized for exceeding his energy limit.
Last season, Venturi finished seventh in the team standings, despite moments of promise from its drivers.
Edoardo Mortara looked set to win in Hong Kong before a spin meant he finished second. From there, the team showed flashes of speed – Maro Engel was fourth in Paris, a result Tom Dillmann matched in the first New York race – but lacked consistency.
Improving Venturi's results is Wolff's primary challenge.
"We're a team not performing as well as we should," she admits. "We all have the wish to improve our performance, we have some great people."
After a winless first four seasons, Venturi is aiming upwards. It has recently been executing an expansion plan, which included launching a young electric driver academy and signing ex-F1 racer Felipe Massa for season five.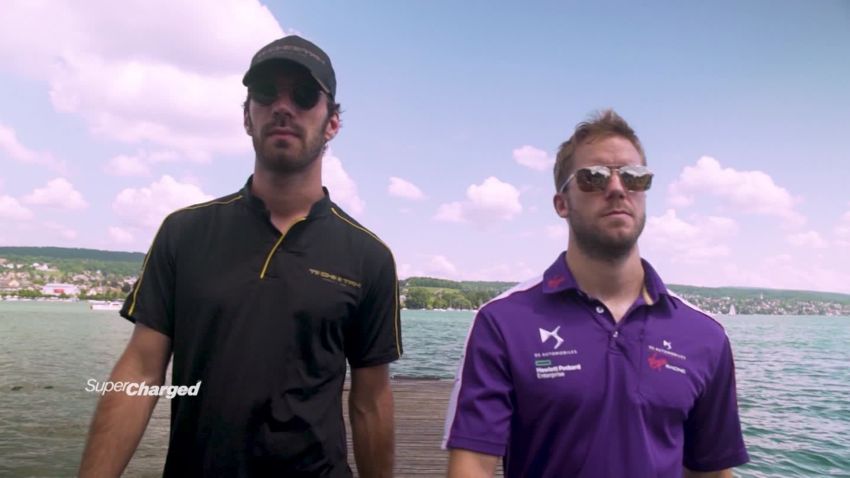 Formula E wraps up with the New York ePrix
Venturi CEO and founder Gildo Pastor explained that hiring Wolff – who's original contact with Venturi came while she was still racing and led to discussions about an FE drive – marked the start of the next phase of the team's development.
Wolff has been reunited with her former Williams teammate Massa, who raced for the team between 2014 and 2017.
"He can bring a lot to the team," says Wolff. "I'm a great believer of creating a culture and energy in a team that allows everyone to flourish and he's someone that I definitely believe can bring that to Venturi."
But Wolff doesn't believe the prospect of more F1 drivers following Massa into the FE paddock is a vital step for the now-established series.
READ: The world's first all-electric Ferrari
"I don't think you need F1 drivers in Formula E," she insists. "I have a lot of respect for a lot of great drivers in the paddock already and I think they have rightly found their way in Formula E.
"It's turning into a championship with so much potential."
Indeed, FE needs to create its own stars. Drivers such as Felix Rosenqvist and Mitch Evans have shone brightly since joining the series, while, away from the driving, Sam Bird's race engineer at Virgin Racing is leaving to take up a new role with Red Bull's F1 team.
Venturi's past form means the pressure is immediately on Wolff.
But if she achieves what she wants, she could become an FE superstar.