An average of 200 Nicaraguans a day are applying for asylum in neighboring Costa Rica, overwhelming the nation's immigration authorities, according to the UN's refugee agency (UNHCR).
In recent months, the number of asylum applications has increased exponentially as Nicaragua enters its fifth consecutive month of anti-government unrest.
Nearly 8,000 asylum claims by Nicaraguans have been registered in Costa Rica since April and some 15,000 more have been given appointments for later registration, UNHCR reported.
"UNHCR appreciates the efforts of the Costa Rican authorities in keeping the country's borders open to Nicaraguans in need of international refugee protection, in line with its long tradition of solidarity," agency spokesman William Spindler said at a press conference in Geneva on Tuesday.
"At the same time, UNHCR calls on the international community to provide support to Costa Rica and other countries hosting Nicaraguan refugees and asylum seekers."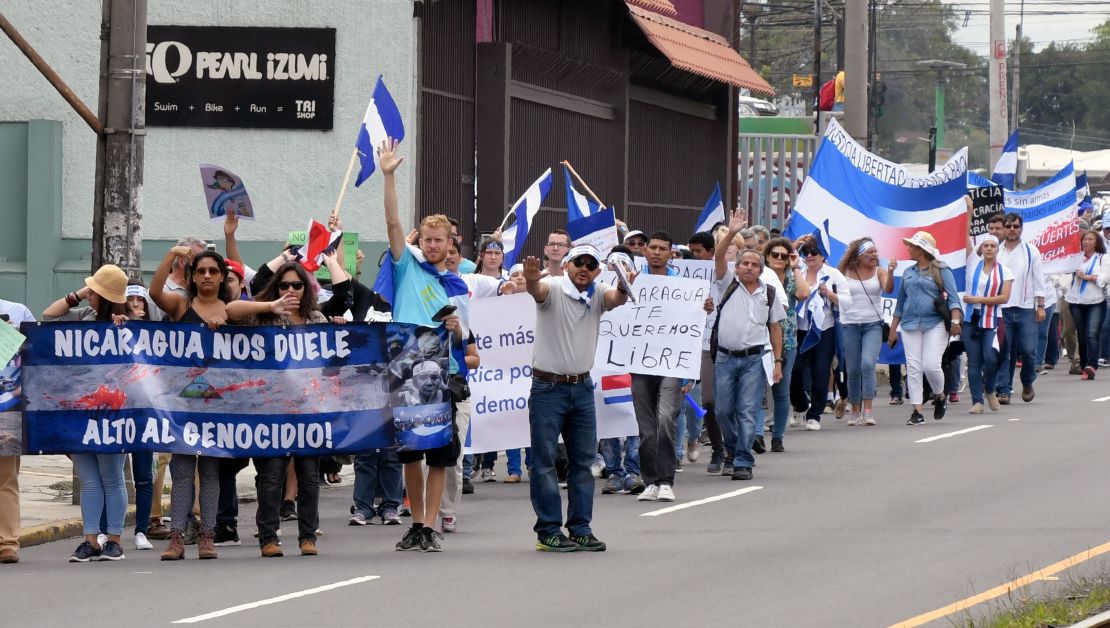 The UN plans to "strengthen its presence" along Costa Rica's northern border and provide support so immigration authorities can increase their processing capacity to at least 500 claims a day.
At least 300 people have died since anti-government protests in Nicaragua began in April, according to the Nicaraguan Center for Human Rights. The government claims the death toll is 195.
Unrest began when the government announced controversial changes to the social security system, kicking off the largest street protests Nicaragua has seen since its civil war ended in 1990.
Nicaraguan President Daniel Ortega described the deadly protests raging in his country as "terrorism" and has rejected calls to step down to defuse the clashes.
CNN's Natalie Gallon contributed to this report.