"Unless you have interesting input coming into you all the time, you will psychologically die."
"You learn by seeing through other people's eyes."
"People live too seriously, and that kind of narrows down their vision."
These thoughts have not been generated by an algorithm or crowdsourced on Twitter. They are the accumulated wisdom of a middle-aged man in Japan.
A middle-aged man who's available for rent.
Wearing a shirt with a miniature panda bear print and smiling inscrutably, Ken Sasaki, 48, has a vibe that is anything but that of a disgruntled middle-aged Tokyo man.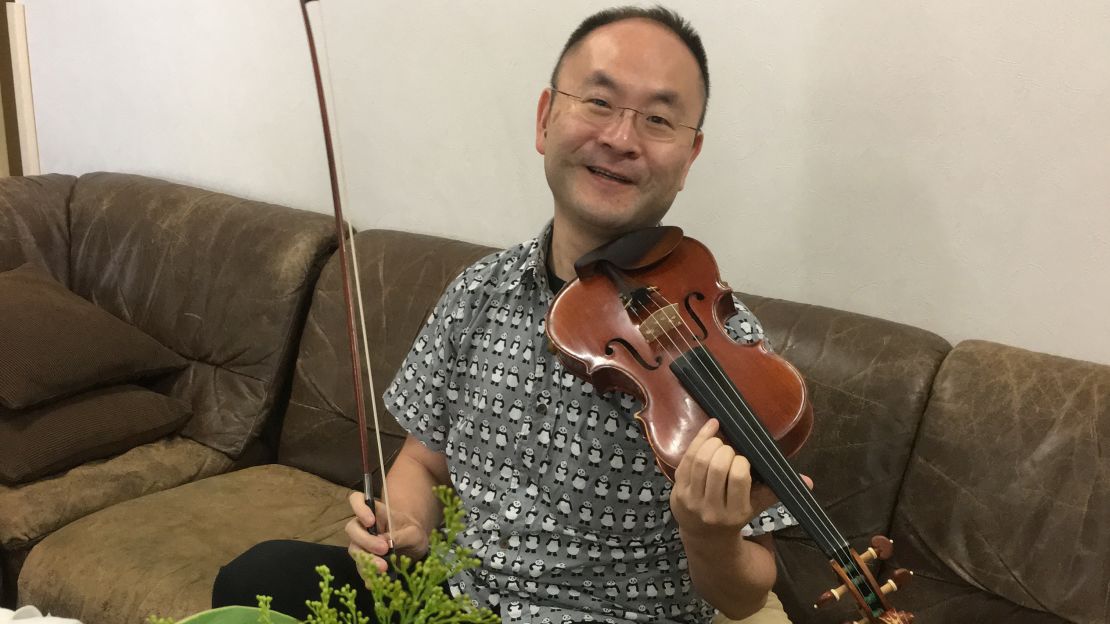 With gray hair, visible lines on his face and loss of youthful slimness, he is more like a free-spirited bohemian in a strange disguise.
Throughout an hourlong Skype interview, in which comments are tediously ferried back and forth through an interpreter, his energy and enthusiasm never flag, and his answers grow more expressive and thoughtful with each question.
It's all part of his job as a rented "ossan," the Japanese word for a middle-aged man.
He allows himself to be hired by anyone, for nearly any purpose – not involving physical contact – as long as they pay his hourly wage: a mere 1,000 yen (about US $9). And he loves it.
Regaining honor
As in many cities around the globe, most people in Tokyo prefer anonymity when it comes to their wants, needs and vulnerabilities.
Urban citizens may be desperate to get advice from an older, wiser person, but they don't want to turn to the guy they've worked with for years or the uncle who remembers the tears shed over a broken toy truck. Someone familiar might judge them.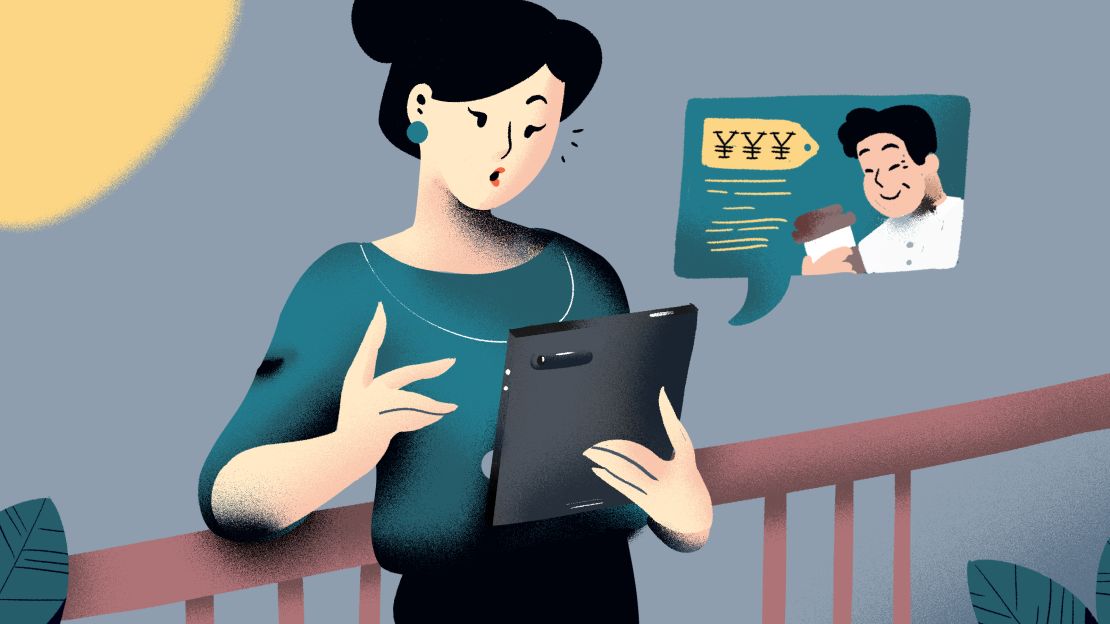 It's much better to pour your woes into a stranger's ear, grab the good advice and run … or so goes the logic of Takanobu Nishimoto, 50, who founded an online Ossan Rental service in 2012.
Renting a stranger for advice and meeting in, say, a cafe means you will never have to meet again, he said: "Stories will spread if clients talk to someone they know."
This is where men like Sasaki come in, lending an ear to strangers while renewing their own value in society.
Nishimoto's inspiration came when he overheard "high school girls making fun of middle-aged men on the commuter train," particularly their hairy ears, and calling the men "smelly" and "dirty."
Previously admired in a male-dominated Japanese society, ossan are now struggling to maintain a positive reputation in the fast-changing culture where values are in flux.
"I never realized that ossan were disrespected that much," Nishimoto said. "I thought, 'I need to regain the honor of ossan.' "
Changing ideals of masculinity
After Japan's defeat in World War II, "militarized masculinity," in which an officer was seen as a key version of virility, essentially came to an end, said Sabine Fruhstuck, director of the East Asia Center and a professor of modern Japanese cultural studies at the University of California, Santa Barbara.
"During the postwar decades, a new ideal of masculinity emerged, primarily embodied in the white-collar salaryman (essentially, a middle-class business man type)," Fruhstuck wrote in an email.
The dominant ideal of masculinity became a man with a "good income, clean office work, willing to sacrifice himself more or less for a company, married, with two children," she added.
Yet even that ideal soon ended.
Many middle-aged men became jobless amid economic troubles in 1989, and a new class of predominantly male freelance workers (known as "freeters" in Japan) emerged in an economy further battered by the 2008 financial crisis and the Fukushima disaster in March 2011.
Freeters work short-term or part-time positions in a variety of businesses, including IT, marketing, retail and restaurants.
"During the last couple of decades, particularly, middle-aged middle-class men have lost a lot of their cultural power," Fruhstuck said. "In popular media, they are often cast as backward, stodgy, uninteresting."
But the cultural power vacuum has not been an opportunity for women either, as male-dominated institutions continue to discourage them from entering leadership positions, Fruhstuck said.
Ultimately, she believes that Nishimoto's sense of lost honor is not imaginary, but whether his rental business can restore the reputation of middle-aged men is another matter.
A startup is born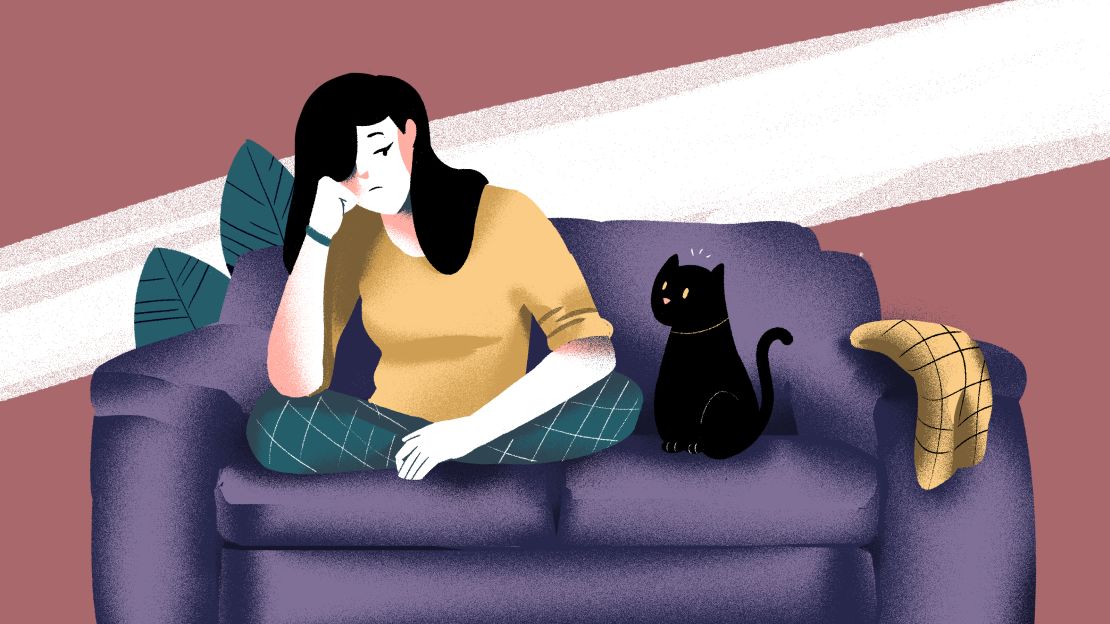 Though it started slow, his website has roughly 45 ossan rentals a day now, or 10,000 encounters per year, said Nishimoto, who works as a fashion adviser and stylist when not monitoring his ossan.
His website boasts almost 80 "uncles" in 36 cities, including Nishimoto's base of Tokyo, as well as Kyoto, Osaka and Tokushima. The mentors' past and present occupations include engineer, tour operator, financier, real estate and insurance entrepreneur, marketing and HR manager, driver, and a research and development scientist who now runs a technical consultancy company.
Nishimoto says he himself has met or been rented by roughly 5,000 clients since founding the service.
The token payment is just that: a symbolic gesture that helps both the clients and uncles respect the transaction. "Existence of the payment makes us do it properly," he said.
Recruiting ossan is a breeze, with Nishimoto getting at least 10 inquiries a week from wannabe professional uncles. He guesses that about 10,000 men have applied for the job, though only 78 currently fill the role.
When choosing an ossan, Nishimoto prefers "weird" men with obvious disadvantages, "men outside the spotlight." Some applicants get crossed off the list immediately, such as those with "shady desires."
"It would be better to have only good-looking men," he conceded, as they would naturally attract more customers, but that would bore him. Besides, the more popular ossan are gentle-looking men who are good at listening, he finds. Divorcees and those who have gone through a tough time and come out the other side are also well-liked. "They can listen, understand another's pain," Nishimoto said.
Apparently, many clients are in psychological pain: About 70% use the service for consultations or talking, Nishimoto said, while the other 30% request "manual" help, such as lifting boxes.
When he started, expected that the bulk of his clients would be "gentle, obedient Japanese boys" needing advice from "older, more experienced men."
"The young men did not come," he said. Instead, eight times out of 10, clients are women, Nishimoto said.
There's a branch of the ossan rental service to fulfill immediate requests, he said, since many customers want to talk "now": "Her husband cheated on her; she had a quarrel; she's being harassed at work."
However, Nishimoto does not permit chat sessions or phone calls. He likes the "very analog" quality of an in-person meetup that makes people "a bit nervous."
"You arrive at the location and look for who is coming to meet you," he said, describing it as an exhilarating experience.
'Light-hearted'
An international Skype session – an exception to the rule of in-person meetings – with Sasaki reveals his Fukushima birth and life in central Tokyo, where he works at a web technology company that provides platform services, including gaming and dealing cryptocurrency.
He's played violin for 30 years, taking it more seriously while at university. His favorite composers are Shostakovich, Bruckner, Sibelius and Beethoven. "You don't have to think a lot to play Beethoven's music; you can play nonchalantly in an entertaining way," he said.
"Forty percent of my ossan rental clients want something to do with the violin," Sasaki said. "Another 40% are questions about IT work, and the other 20% are asking advice for their lives. These are mainly younger people.
"My profile on the ossan rental website has a very light-hearted atmosphere," he said. Though he notes his occupation in IT, he bills himself as someone who plays the violin and shogi, or Japanese chess.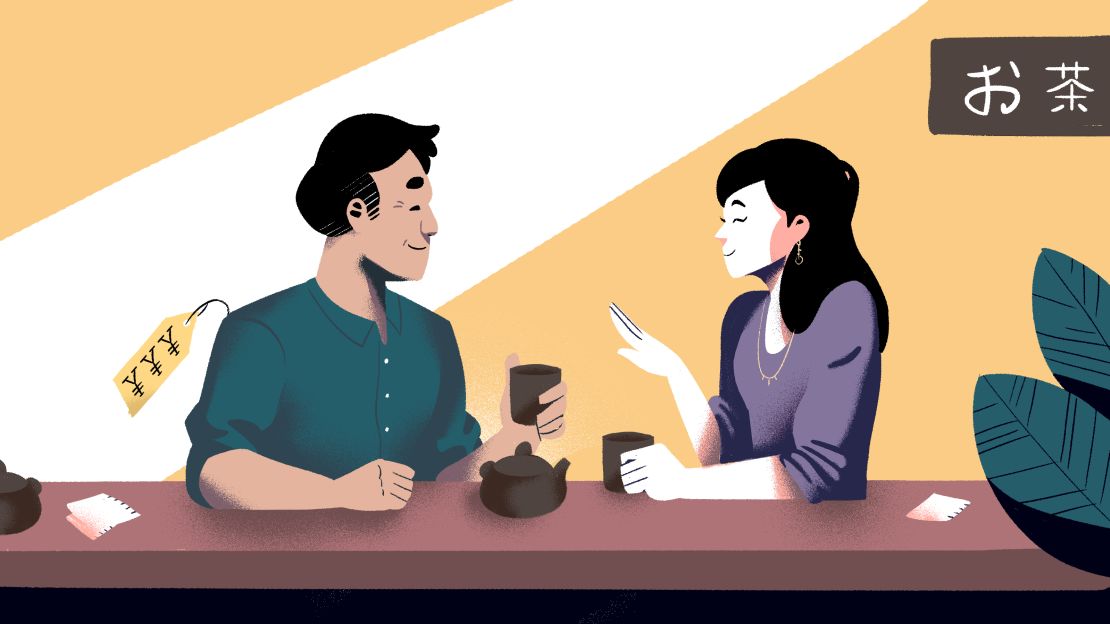 Bizarre bookings
Usually, Sasaki is rented out just once a week for variable amounts of time, less than other uncles, but some of his assignments tend toward the bizarre.
Once, he was invited to play violin for just five minutes at the birthday party of a teenage girl "who is crazily fascinated by Korean pop stars," he said. There were only two other girls there, "and they were saying 'please, please, please, sir.' "
They wanted him to wear the mask of a Korean pop star whose name was unfamiliar to Sasaki. Dutifully, he put it on and played his violin.
The entire time, the birthday girl kept "shouting the star's name at me – a totally disguised man," he said. "I found it strange, but that was their request." The three girls were so fascinated with Korean pop stars that he, in turn, became fascinated by them and curious about the meaning of their obsession.
Another request came from a woman in her 50s who asked him to accompany her to her dance recital. The woman, who studied tango and waltz, didn't have friends or colleagues to attend, so she hired Sasaki to cheer her on.
One man who played shogi online requested that Sasaki meet him at the chess center to play, an experience the man found awkward to do alone because of a disability.
"I have to use my brain quite a lot to deal with these requests," Sasaki said, "and there's a lot of interesting encounters, and these encounters give me inspiration." The meetings with clients widen his horizons, he said, and inspire his violin playing.
Yet, not all encounters provide fruitful motivation, he said. There was an invitation to play violin at a New Year's Eve party attended exclusively by women who were all nursery school teachers. Though some were "beautiful," Sasaki said, "their conversation was like a Japanese version of 'Sex and the City' – very open. And I was the only man there, playing my violin."
'People in the shadows'
Nishimoto said there's a strict "no-touching" policy with his clients, and ossan are not intended to be rented out for intimate purposes.
Looking carefully at the website, researcher Fruhstuck is not so sure.
"Some men are featured as 'new products.' Each is described with bodily measurements, date of birth and what they offer (mostly conversation, drinking together, etc.)," she said, adding that Nishimoto has even written a romantic advice column.
"All of this indicates to me that this is likely a casual dating site without saying so," she said, adding that "sex and romance" could be an "expectation on all sides involved."
"If so, that would simply be yet another variation of a range of such services in Japan that include hostess clubs, host clubs … and similar businesses that provide conversation, flirtation and, possibly, romance and sex," Fruhstuck said.
"Perhaps there are really people who rent middle-aged men just for consultations and lifting boxes. Who knows? I bet most people would find it creepy to email a random guy on some website to come help them." However, similar assistant services exist in the United States.
But Nishimoto doubts ossan rental would be popular in other countries, because he hears that "middle-aged men and father figures are still valued in other countries." In Japan, that's not the case, he said, based in part on the fact that clients have rented him to play a father's role – despite their real fathers being alive and well.
Fruhstuck agrees that middle-aged Japanese men have experienced a "downfall" in terms of societal respect.
Sasaki hopes ossan rental services will spread and include obasan, middle-aged women. This would make the world "a fun place," he said.
Like Nishimoto, Sasaki believes that the general impression of middle-aged men in Japan is "not good compared to other countries." They are "people in the shadows."
"The old community has been destroyed," Sasaki said. The kind of community once found in schools or companies no longer exists, "and a lot of people are finding they don't belong anywhere and they have no place to ask for help or advice."
Nishimoto believes the ossan rental service became popular because it makes people wonder: Why are middle-aged men available for rent? This, he believes, becomes a subtle way to raise their value.
Fruhstuck, though, takes a dim view of ossan rental as a means of increasing respect: "I'd doubt that this is of benefit to anybody [other] than the individuals directly involved."