Europe is under the spell of an exceptional heat wave that has pushed temperatures to record highs in some places and sparked massive wildfires from Greece to Arctic Sweden.
But the sweltering heat has had some unexpected results, uncovering architecture and more that had been lost to the long grasses of history. Gardens, ghostly mansions and even grenades have all emerged from Europe's parched landscape as the sun scorches the continent's lawns, fields and scrubland.
In Ireland, yellowing fields are unearthing ancient archaeological monuments, while wildfires uncovered aerial navigation aids from World War II.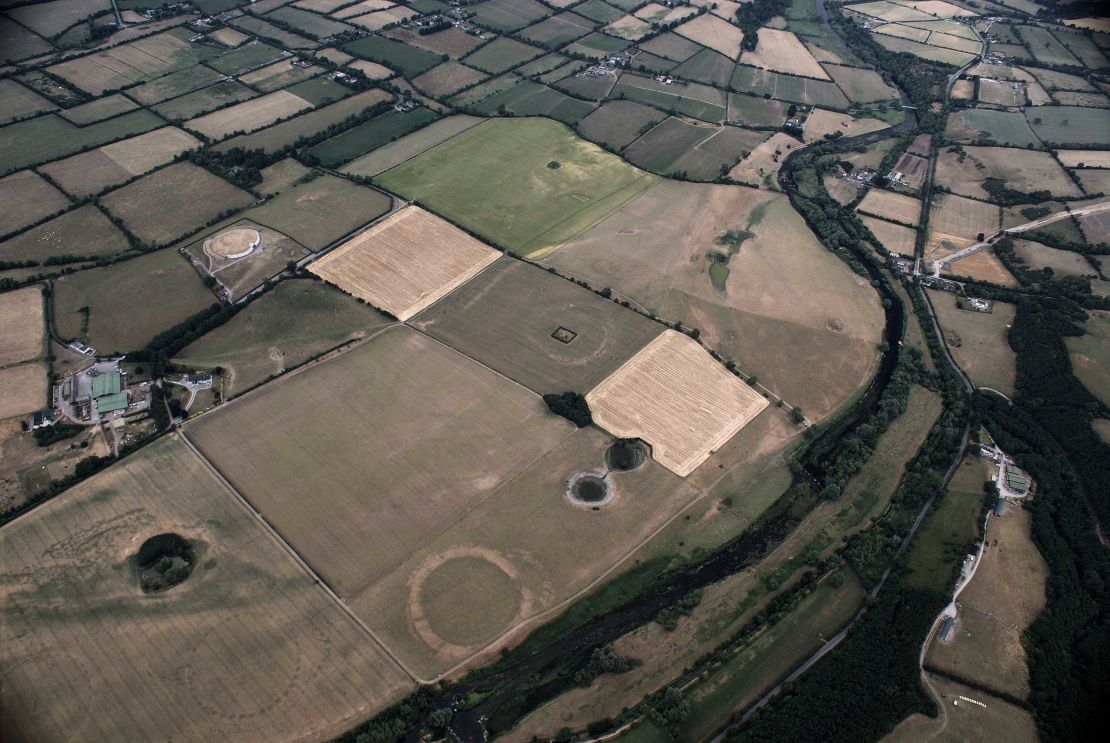 Drone imagery above the world-famous Neolithic tombs at Newgrange in County Meath has revealed a string of further monuments. The pictures show circular markings etched into the landscape, which experts believe may show ancient ceremonial sites and a prehistoric mortuary.
These recent discoveries will transform the current understanding of the archaeological landscape at this UNESCO World Heritage Site, according to Ireland's National Monuments Service.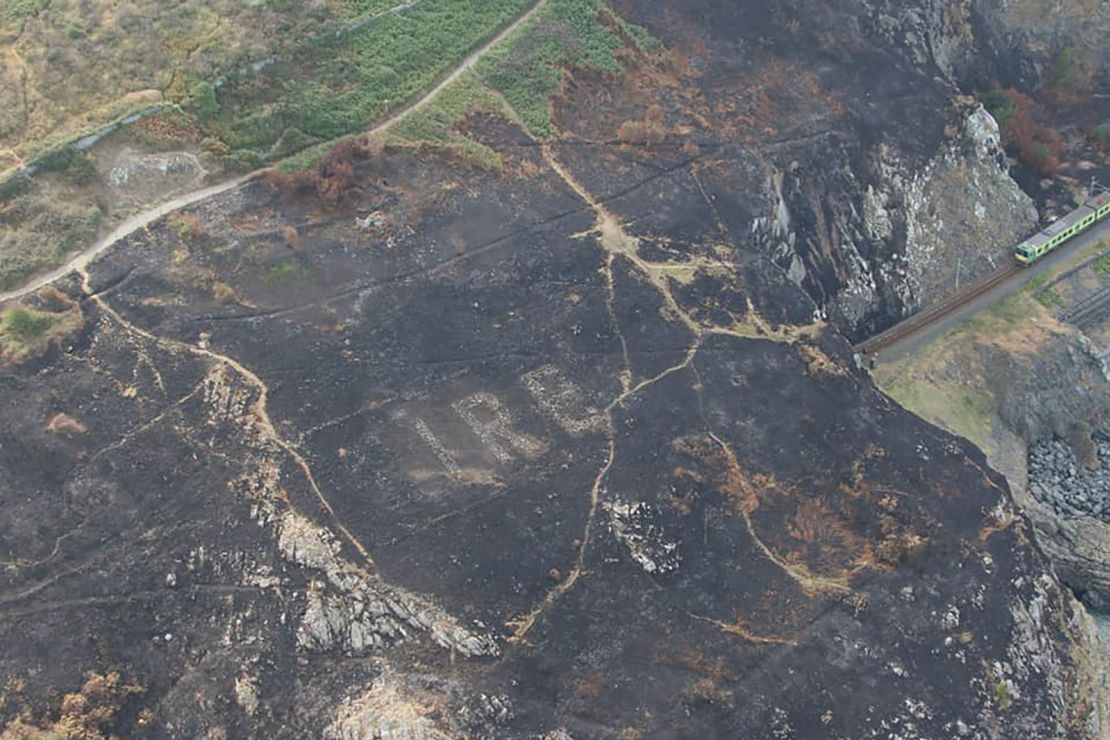 From more recent times, the sun-soaked weather in Ireland has unearthed World War II-era "EIRE" markings in yellowing clifftops on Bray Head in County Wicklow.
Fires sparked by the hot weather revealed the sign, hidden since 1944. Ireland's authorities marked out 83 such displays along the Irish coast to alert military aviators they were flying over a neutral country.
At the request of the US Air Force they were numbered, helping American bomber pilots to navigate across the Atlantic.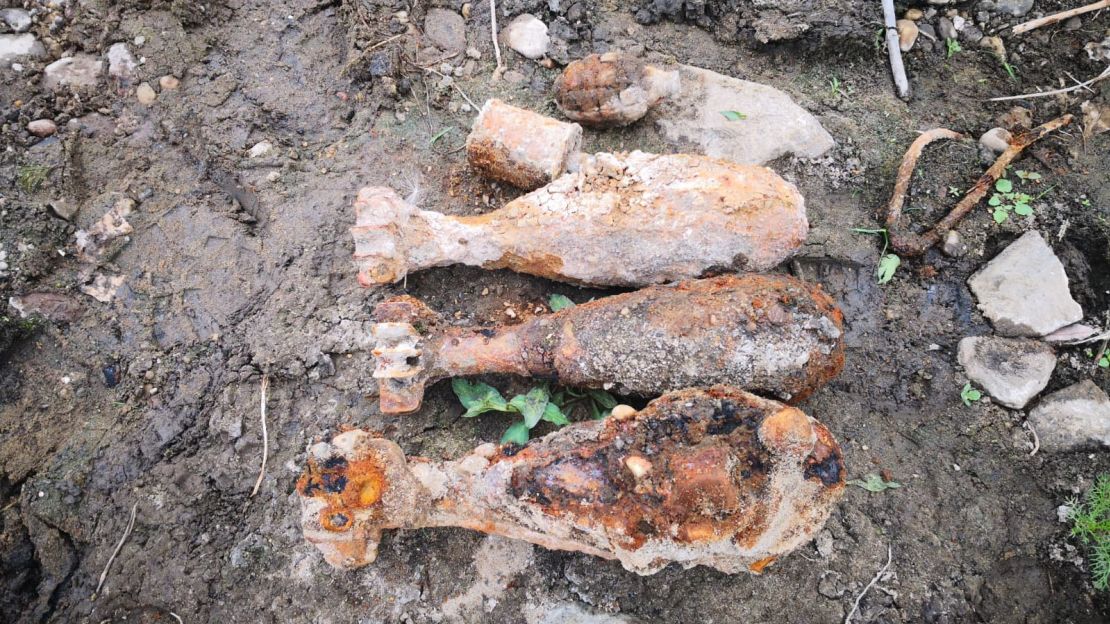 With so little rainfall, the water level of the Elbe River in Germany has been lower than usual, exposing munitions that have lain beneath its waters since the war's end in 1945.
Police in the German region of Saxony-Anhalt have already found 24 pieces of ordnance so far this year, double the total for all of 2017, and they expect to find more.
"After the war, the munition – mainly grenades, mines or munition pieces – have been thrown into the river undefused," police spokeswoman Grit Merker said. "People just wanted to get rid of them as quickly as possible."
Merker said there was no reason for the public to be alarmed. "The only danger is erosion or movement – that can lead to explosions," she said. "The heat itself that uncovered the munition does not pose a threat."
And in the UK, the shapes of hidden gardens and mansions are emerging in the heat.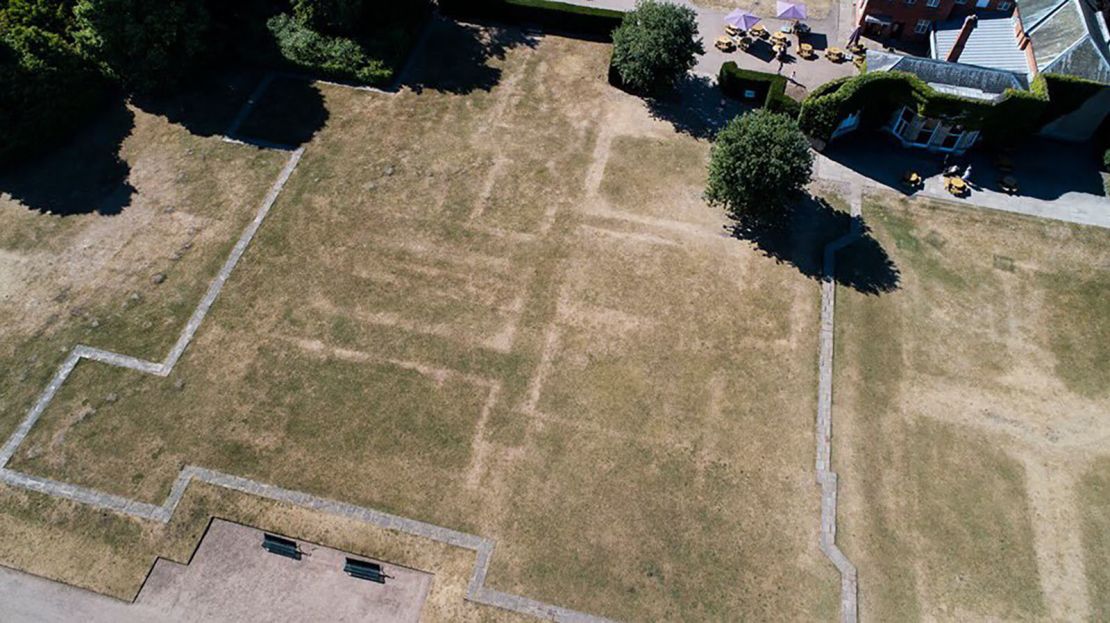 At Gawthorpe Hall in Lancashire, England, the layout of a Victorian garden emerged from a thirsty lawn.
In Clumber Park in Nottinghamshire, the sunbaked grass has revealed where a long-demolished stately house once stood.
CNN's Gianluca Mezzofiore reported and Joseph Ataman wrote from London. CNN's Kevin Tschierse contributed from Berlin.