Story highlights
Tokyo 2020 takes further heat-reducing steps
Will be first Olympics to use facial recognition
Dozens of people have died across the nation since early July, with 11 losing their life to the deadly heatwave on Saturday alone.
Around 300,000 accredited individuals, including athletes, officials, staff and press, are expected to attend the games between July and August 2020. All will have their facial images stored in a database and matched upon entry.
The software, provided by NEC Corporation, will enable "swift entry to venues, which will be necessary in the intense heat of summer," said Tokyo 2020 security chief Tsuyoshi Iwashita.
"This latest technology will enable strict identification of accredited people compared with relying solely on the eyes of security staff," he noted, adding that the measures would detect spoofing, forgery, and the use of lost or stolen credentials.
Keeping lines short during the summer games is a great concern to organizers currently facing dangerous levels of heat in Japan. Since April 30, a reported 70,000 people have been hospitalized and 138 killed in heat-related illnesses across the country.
The announcement follows a report on Monday from Japanese newspaper Sankei Shimbun that the government was considering moving clocks two hours forward next summer to combat heat as a test ahead of the games.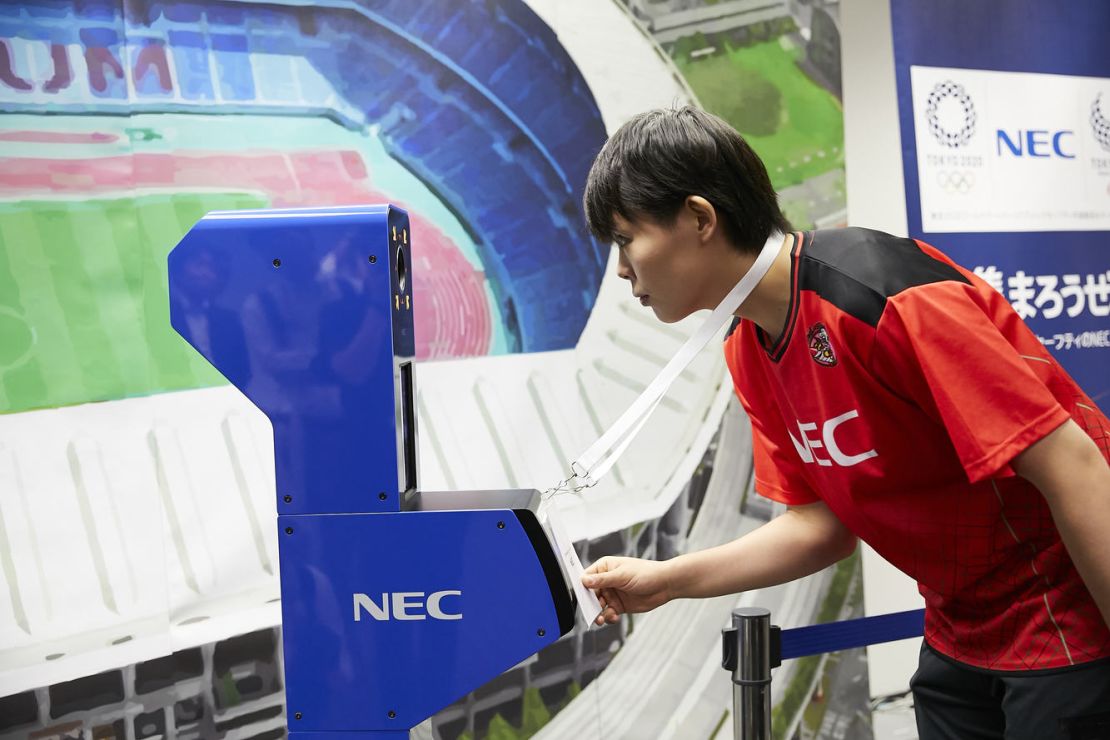 Killer heatwave
Temperatures have been almost 11 degrees hotter than the average at this time of year — the mercury rising to over 41 degrees (105.8F), he highest ever on record in Japan – in the city of Kumagaya, a short drive from the capital.
The heat has led to canceling of large events such as the Hanagasa Junko parade, the second largest event of the Gion Matsuri festival.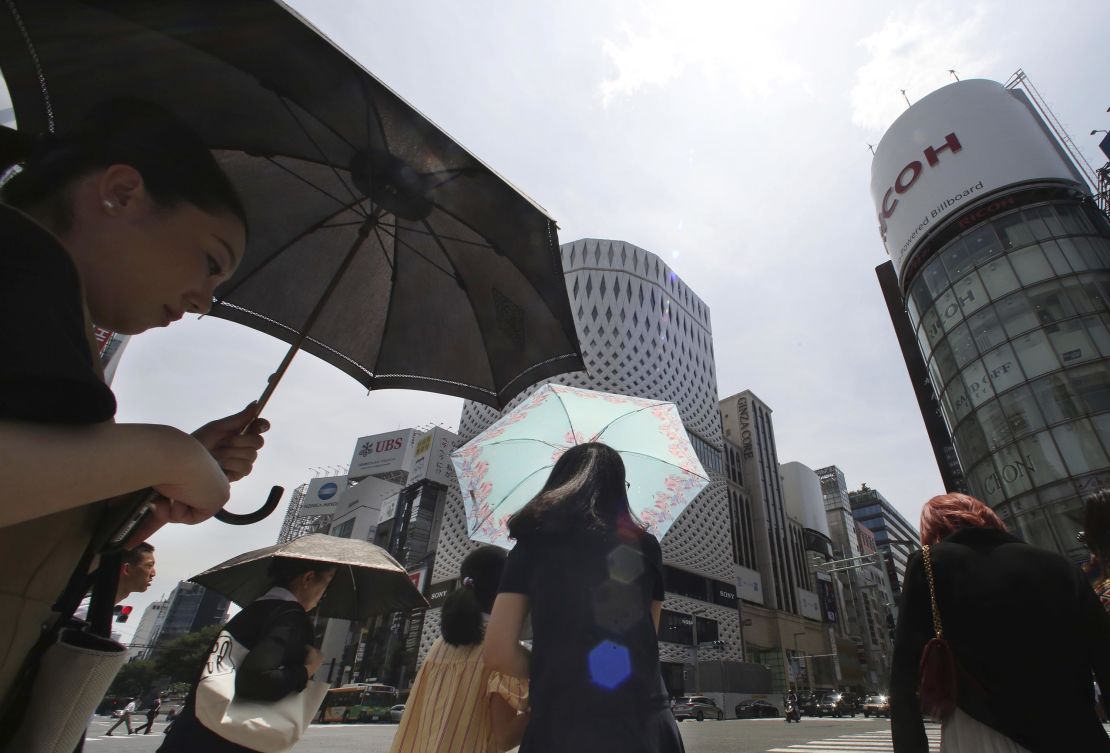 The heatwave has prompted the International Olympic Committee (IOC) to outline the "detailed heat countermeasures" it's planning to protect athletes, fans and the workers who will put on the Games.
"You will see the first step has already been reflected in the competition schedule, with specific events held at certain times to ensure the wellbeing of athletes," said an IOC spokeperson in a statement sent to CNN.
Steps are being taken to reduce the risks, with trees planted around the course to offer shade and "mist-spraying technologies" implemented to cool spectators.
Visit CNN.com/sport for more news and features
"In recent days Tokyo and Japan has been like living in a sauna every day," Tokyo Governor Yuriko Koike said on Monday.