Editor's Note: Sherri Williams is a professor and a journalist who specializes in writing about media representations, social injustice, health disparities, and race, gender and social media. The views expressed in this commentary are solely the author's. View more opinion articles on CNN.
Standing outside in the rain near Lafayette Square, I waited Sunday to see white supremacists march in Washington, DC. Anxiety simmered under my skin as I lingered for a glimpse of the organizers who crowded Charlottesville, Virginia last August with tiki torches and hateful messages, and left the college town and the nation in chaos after their deadly protest to maintain Confederate monuments.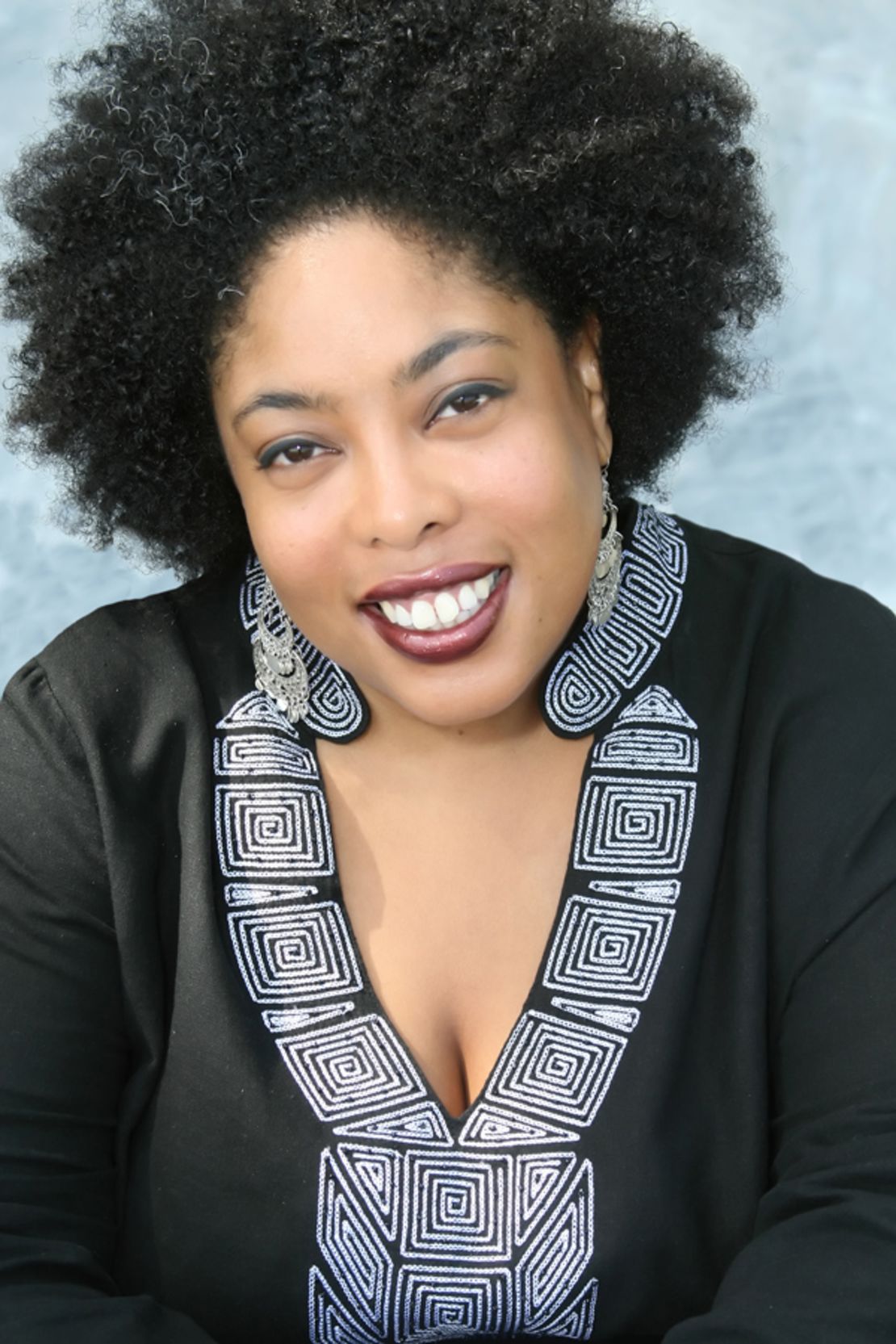 In the nation's capital, police officers lined the street, red and blue lights flashed and clusters of counterprotesters gathered. I saw a group of white men dressed in black gathered nearby and watched them meet up with a comrade, a man who stood next to me carrying a protest sign that read "go back to the basement." Together, they chanted the same slogan and laughed about the meager number of white supremacists, less than 40, who showed up for the Unite the Right 2 rally to advocate for white civil rights. I overheard them joking that white nationalists and their ideas went underground, vanished, washed away with the rain – at least for the day.
I didn't laugh. It wasn't funny. As a black woman, I couldn't find any humor in a second iteration, even a tiny one, of the rally that gave us some of the most sinister images of American racism in recent history. And I know that, just because white supremacists didn't show up in Washington in large numbers as they did in Charlottesville last year, that didn't mean that they've disappeared. In fact, white supremacist groups and racist acts of violence are on the rise. Hate is more visible. Moreover, racist rhetoric that consistently comes from the White House helps to create a climate of tolerance for racist ideas.
Trump didn't cause the nation's racial problems, but his rhetoric and policies revive and recycle racial stereotypes. Just today, Trump tapped into the historically racist and antiquated tactic of dehumanizing black people by associating them with animals, and called Omarosa Manigault Newman, his long-time reality television collaborator and the only African-American to serve in a senior role in his White House, a "dog."
Trump often evokes the trope that black people are intellectually inferior. Earlier this month he said that two black men at the top of their careers, NBA star and philanthropist LeBron James and news anchor Don Lemon, are dumb. He referred to veteran Congresswoman Maxine Waters as "an extraordinarily low IQ person." Since the campaign trail, Trump has connected Mexicans to crime and demonized Islam, and since the election his politics and practices have kept people or color out of the country and detained them in dehumanizing ways.
This constant othering of nonwhite people by the President of the United States taps into the same racist ideas that white supremacists hold and serves to mainstream bigoted ideologies that justify the oppression of people of color.
Last year Trump even minimized the role white nationalists played in the violence in Charlottesville, saying there was "blame on both sides" and signaling a new era in mainstreaming white supremacy.
Brooke Baldwin to Trump: Own up
I went to Lafayette Park because, despite everything, I still wanted to see this public display of bigotry for myself. The Unite the Right Rally 2 felt to me like an ugly chapter in history repeating itself. In 1925, thousands of Ku Klux Klan members marched through Washington with their faces exposed, wearing white robes and hoods. At the time the Klan's popularity and membership were high. White supremacist ideas were widely accepted. Their presence was normalized.
But this year there was no tolerance for the presence of white supremacists in the nation's capital. Crowds of people showed up to resist white nationalists' vile ideas of hate with messages of equality and carried signs that read "uproot white supremacy," "solidarity trumps hate," "I wish this were were fake news" and "another world is possible."
It is a blessing that there were not hordes of white supremacists in Washington to potentially clash with hundreds of anti-racism protesters and repeat the violence of last year in Charlottesville. But no one should perceive the white nationalists' absence as a sign of their decline.
Get our free weekly newsletter
Sign up for CNN Opinion's new newsletter.
Since last year's deadly Charlottesville rally, white supremacists and candidates with ties to the alt-right have launched campaigns for public office. White nationalists are still moving to spread their message and gain power. Just because some of them took a Sunday off doesn't mean they clocked out for good.