Across the African continent, drones are finding innovative uses – from monitoring displaced populations, to delivering critical medical supplies.
Moroccan technology startup ATLAN Space is developing artificial intelligence (AI) to guide autonomous drones so they can scan large areas for "environmental crimes" like illegal fishing, poaching or deforestation.
In June, ATLAN Space won the National Geographic Society's $150,000 Marine Protection Prize to implement a pilot project to combat illegal fishing in the Seychelles.
Drones will be armed with information about illegal fishing hotspots, explains Badr Idrissi, CEO and co-founder of ATLAN Space.
Once a drone detects a boat, AI will enable it to verify whether it is a cruising boat, tanker or fishing vessel. The drone will then establish whether the boat is operating inside a marine protected area, and if it is an authorized fishing vessel.
If it concludes that the activity is illegal, the drone will register the boat's location, identification number, and number of people on board and relay this information to authorities via satellite.
Currently governments employ light aircraft or coast guard vessels for this kind of surveillance.
"With artificial intelligence we are able to replace the pilot, the data analyst, transmission equipment, and with that we can reduce the cost," says Idrissi, a former account manager at Microsoft.
He adds that using drones guided by AI would relieve coast guards from their monitoring duties and allow them to focus on intercepting vessels.
According to Idrissi, ATLAN Space technology can be integrated in any type of drone. He says the operational range could reach up to 800 kilometers when using drones equipped with a combustion engine.
Idrissi, 37 and co-founder Younes Moumen, 35, both based in Rabat, started developing the technology when they learned that illegal fishing costs coastal countries in West Africa approximately $2.3 billion every year.
"We consider ourselves a partner of government to build a sustainable solution to the issues and challenges they are facing," Idrissi says.
Drones for good
ATLAN Space is one of many startups innovating with drone technology on the continent.
Across Southern Africa, drones are used to protect elephants and rhinos from poaching. In Sudan, a startup wants to drop Acacia tree seeds from the sky to tackle desertification, and in South Africa, drones are used in agriculture to monitor crop health and detect disease.
In Rwanda, drones deliver vital medical supplies like blood and vaccines to remote areas.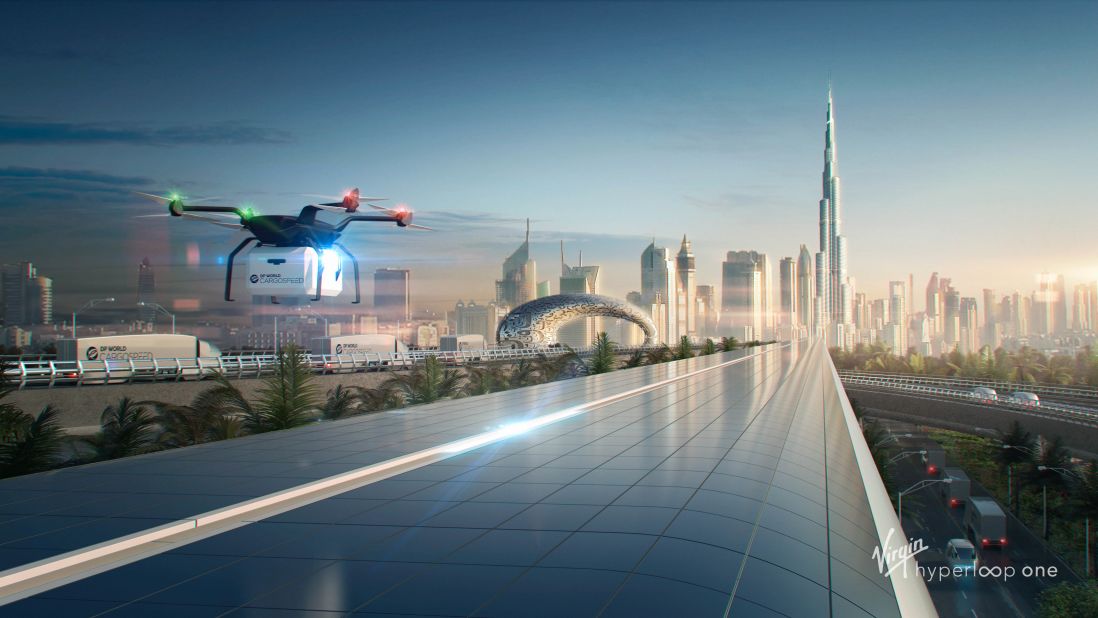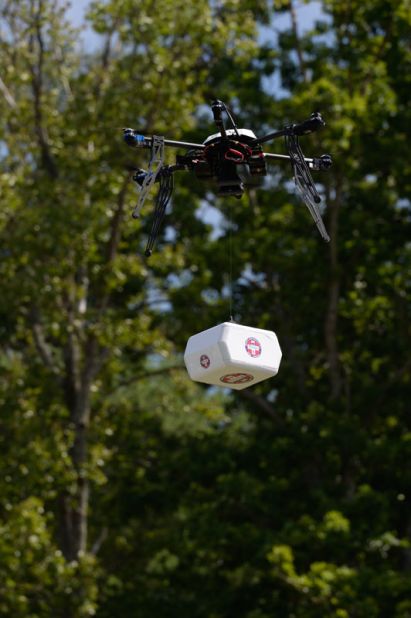 Drone uses 2018 global gateway exponent
They are also used for critical humanitarian missions, like mapping displaced people in Niger, Burkina Faso and Uganda.
In Lilongwe, Malawi, UNICEF partnered with the government to set up a testing corridor in 2017 to investigate how drones can be used for humanitarian work.
Over the past year, universities and private sector companies have used drones to map cholera outbreaks and mosquito breeding sites in the corridor.
"The idea is to see what's working in Malawi and be able to scale the solutions to a global level," UNICEF's Michael Scheibenreif tells CNN.
"Drones will substantially change our way of working in Africa," says Scheibenreif. "As a leapfrog technology they can help us to deliver goods like medicine quickly … in places where developed transportation networks or roads do not exist."
Sky's the limit?
But drone expert and World Bank Consultant Frederick Mbuya, who has previously worked on drone mapping projects in Tanzania and Zanzibar, cautions that drones, while hugely effective in land surveying and delivery of medical supplies, are not always the silver bullet they're hyped up to be.
"Drones have a huge potential to impact Africa, and not just the rich, all areas of Africa," he tells CNN. "But a lot of work needs to be done."
As of July 2017, only 14 African countries had dedicated drone regulations, according to an African Union report.
But Mbuya stresses that often these regulations are too restrictive and exorbitant licensing fees can price local startups and operators out of the market.
He adds that if drone technology is going to change Africa, Africans have to be able to enter business using the technology and profit.
Idrissi agrees that drone technology and startups should be homegrown.
"We are based in Morocco because we believe Africa has reached maturity to build solutions that can really tackle the challenges and issues that Africa is facing," he says.