In the 1980s and early 1990s, American epidemiologist Gary Slutkin was in Somalia, one of six doctors working across 40 refugee camps containing a million people. His focus was on containing the spread of tuberculosis (TB) and cholera.
Containing infectious diseases relies heavily on data. First, public health officials map out exactly where the most transmissions of the disease are occurring. Then they can focus on containing the spread in these areas.
Often, this containment happens by getting people to change their behavior so that a rapid effect can be seen even when larger structural factors can't be tackled.
For instance, diarrheal disease is often in large part caused by poor sanitation and water supplies. It takes a long time to improve plumbing systems – but in the meantime, thousands of lives can be saved by giving people oral rehydration solutions.
Slutkin followed these steps to contain outbreaks in the Somali refugee camps, and again later, when he worked for WHO on AIDS prevention. Whatever the exact nature of the infectious disease in question, the steps to contain it were roughly the same. "What do they have in common? All of these things spread," Slutkin tells me in his office in Chicago. "Heart disease doesn't spread, strokes don't spread."
Changing behavioral norms is far more effective than simply giving people information. To change behavior – whether it's using rehydration solutions, avoiding dirty water or using condoms – credible messengers are essential.
"In all of these outbreaks we used outreach workers from the same group [as the target population]," says Slutkin. "Refugees in Somalia to reach refugees with TB or cholera, sex workers to reach sex workers with AIDS, moms to reach moms on breastfeeding and diarrheal management."
After more than a decade working overseas, Slutkin returned to his native Chicago in the late 1990s, exhausted from the perpetual travel and constant exposure to death.
"I wanted a break from all these epidemics," he says. It hadn't occurred to him that America had difficulties, too. He had been consumed, for years, by the panic of epidemics and the struggles of poorly developed countries. But he returned to a different kind of problem: a skyrocketing homicide rate.
An epidemic of violence
Slutkin's ideas about tackling this problem began as a nerdy project, born of the obsession with graphs and charts he had developed abroad: he gathered maps and data on gun violence in Chicago. As he did so, the parallels with the maps of disease outbreaks he was accustomed to were unavoidable. "The epidemic curves are the same, the clustering.
In fact, one event leads to another, which is diagnostic of a contagious process. Flu causes more flu, colds cause more colds, and violence causes more violence."
This "public health" approach to preventing violence refers to the school of thought that suggests that beyond the obvious health problems that result from violence – the psychological trauma and physical injuries – the violent behavior itself is an epidemic that spreads from person to person.
One of the primary indicators that someone will carry out an act of violence is first being the victim of one. The idea that violence spreads between people, reproducing itself and shifting group norms, explains why one locality might see more stabbings or shootings than another area with many of the same social problems.
"Despite the fact that violence has always been present, the world does not have to accept it as an inevitable part of the human condition," says WHO guidance on violence prevention.
It says that "violence can be prevented and its impact reduced, in the same way that public health efforts have prevented and reduced pregnancy-related complications, workplace injuries, infectious diseases, and illness resulting from contaminated food and water in many parts of the world. The factors that contribute to violent responses – whether they are factors of attitude and behavior or related to larger social, economic, political and cultural conditions – can be changed."
Slutkin spent the next few years trying to gather funding for a pilot project that would use the same steps against violence as WHO takes to control outbreaks of cholera, TB or HIV.
It would have three main prongs: interrupt transmission, prevent future spread, and change group norms. In 2000, it launched in the West Garfield neighbourhood of Chicago. Within the first year, there was a 67 per cent drop in homicides. More funding came, more neighborhoods were piloted. Everywhere it launched, homicides dropped by at least 40 per cent. The approach began to be replicated in other cities.
"When we were trying to control outbreaks of HIV, it was all about changing your thinking about whether you'd have risky sexual behavior," says Slutkin. "That's much harder to change than violent behavior. People don't want to change sexual behavior but they don't actually want to have violent behavior."
Although there were many deeper structural factors contributing to Chicago's violence – poverty, lack of jobs, exclusion, racism and segregation – Slutkin argued that lives could be saved by changing the behavior of individuals and shifting group norms.
'Violence interrupters'
Demetrius Cole is 43, a gentle, softly-spoken man who spent 12 years in prison. He grew up in an area of Chicago afflicted by violence and, at the age of 15, saw his best friend die in a shooting. Nonetheless, he had a stable home life and stayed out of gangs. He planned to join the Marines.
When he was 19, a close friend bought a new car. Some other boys from the neighborhood tried to steal the car, and they shot Cole's friend. Cole didn't stop to think. He retaliated. In those few minutes, his life changed entirely.
While his friend was left paralyzed, unable to work again, Cole was sent to prison for his response. "I reacted off emotion like you see out here today," he says. Since October 2017, he has been working for Cure Violence in West Englewood, a South Side district of Chicago.
Cole works as a "violence interrupter", employed by Cure Violence to intervene in the aftermath of a shooting to prevent retaliations, and to calm people down before a dispute escalates to violence. "My job is to interrupt transmissions," Cole tells me. "We try to come up with different kinds of ways to deter these kids from the ways they're used to thinking, and give them a different outlook."
Violence interrupters use numerous techniques, some borrowed from cognitive behavioral therapy. Cole reels them off. "Constructive shadowing", which means echoing people's words back to them; "babysitting", which is simply staying with someone until they have cooled down; and emphasizing consequences.
Interrupters' ability to be effective depends on their credibility. Many, like Cole, have served long prison sentences and can speak from experience. Most also have a close relationship with the local community. They can respond when a shooting takes place, for instance by convincing loved ones not to retaliate. But they are also aware if conflict is brewing between two individuals or rival groups, and can move to defuse the tension or suggest peaceful alternatives.
"I've been there. It's hard coming back from prison and back into society," Cole says. "If people know of you and know your history, you're able to stop a lot of things when it comes to shootings and killings. I'm able to show people: you can do this, you can change."
He laughs as he talks about a young man he's been working with. "He was a mess. All the other little guys looked up to him. He was the man over there, always fighting. His transformation was just – now all the other guys see him working, and they want to come into the center to get a job."
Beyond race
As in many places, discussion of violence in Chicago often takes on a highly racialized tone. The city is deeply racially segregated.
Many South Side neighborhoods are over 95 per cent African American; others are more than 95 per cent Mexican American. Most of these areas are severely socioeconomically deprived and have suffered years of state neglect. Homicide rates can be up to ten times higher than in more affluent, predominantly white areas of Chicago.
But Slutkin emphasizes that this clustering is less to do with race and more to do with patterns of behavior – usually among a small section of the population, usually young and male – that are transmitted between people. "Language dictates the way people respond, so we don't use words like 'criminal' or 'gang' or 'thug' – we talk about contagion, transmission, health," he says.
Today, Slutkin's organization Cure Violence is based in the public health department of the University of Illinois, Chicago. A poster in the corridor bears a photo of a young boy, with the slogan "Don't shoot. I want to grow up" underneath.
The organization now works in 13 Chicago neighborhoods, and versions of the program run in New York, Baltimore and Los Angeles, as well as in other countries around the world. It trains local organizations who then find credible people in the area to do the work.
Although there is a level of debate about Cure Violence's use of statistics, the method's overall effectiveness has been shown by numerous academic studies. A 2009 study at Northwestern University found that crime went down in all neighborhoods examined where the program was active.
In 2012, researchers at Johns Hopkins School of Public Health looked at four parts of Baltimore that were running the program, and found that shootings and homicides fell in all four. The results are frequently striking. In San Pedro Sula, Honduras, the first five Cure Violence zones saw a drop from 98 shootings during January–May 2014 to just 12 in the same period in 2015.
Transferring to London
Where could a public health approach to violence be introduced next? One possibility is London, where in 2017 knife crime among under-25s reached a five-year high. In recent months, the Metropolitan Police commissioner, Cressida Dick, and the mayor, Sadiq Khan, have been among those calling for a public health approach.
"The futility of speaking to families and telling mothers their children have died has spurred a lot of us to think: what more could we have done to have actually stopped it happening?" says Duncan Bew, clinical lead for trauma and emergency surgery at King's College London Hospital.
Bew has treated countless victims of knife attacks. The demographic of patients changes throughout the day. There is always an increase in young victims (between the ages of 11 and 20) in the hours after school finishes. Bew estimates that up to half the people he sees have a "violent penetrating injury", usually a knife or gun wound.
This is a contrast to the rest of the UK, where – particularly outside urban areas – most trauma patients are victims of car accidents. It never stops being shocking when someone arrives in school uniform with a devastating knife wound. But surgeons learn to focus on the ones who survive, and from a medical perspective, the younger the patient, the easier they are to treat. Their bones are more malleable. They heal faster.
As in many other places, solutions in London have mostly been sought through enforcement – mandatory sentences for knife possession, an increase in stop-and-search, and the formation of a "gangs database" which sends letters to young people and their parents threatening legal repercussions.
Academic studies have found that this database, like stop-and-search, is racially discriminatory. (In Manchester, most of the people on the database are from ethnic minorities, even though most people arrested for serious youth violence are white.)
Numerous violence-prevention projects that roughly adhere to the public health ethos are already in place in London. Bew co-founded a charity, Growing Against Violence, that goes into schools to educate young people about knife violence. Another organization, Red Thread, operates a navigator program across four inner-city emergency rooms.
Grassroots community organizations educate and support people to prevent violence. But for the most part, these projects are underfunded, or funded only on a short-term basis, which hinders their work. More general youth services and street work have been devastated in the capital over the last eight years.
An average of 36% has been cut from London boroughs' youth services, with some cutting more than 50%. This has led to a situation where referral services like Red Thread can struggle to find organizations to refer young people to after interventions.
Bew suggests that some of the areas worst affected might suit a Chicago interrupters model, with people working in the streets. Elsewhere, more holistic support and poverty reduction might be most effective.
"What we can't have is communities having a sense of futility, that violence is inevitable. They deserve better," he says. "Violence does exhibit similar patterns to contagious disease. We know that. It can be prevented."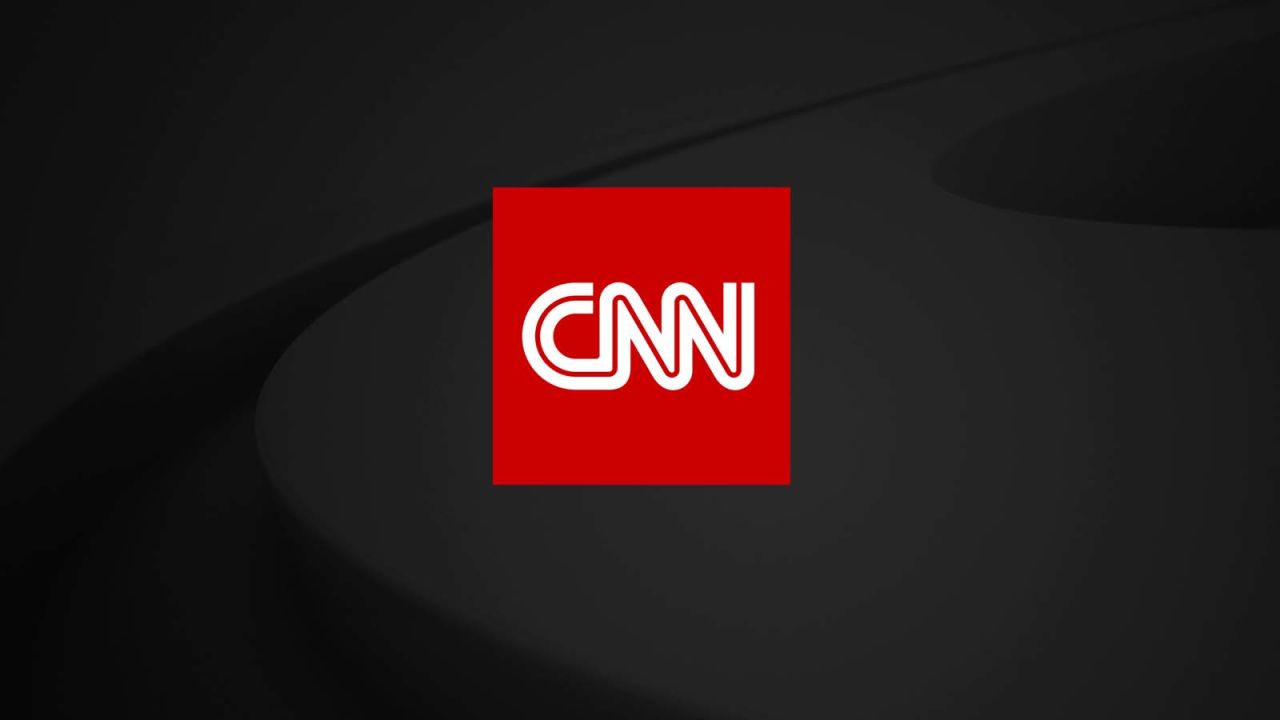 This is an edited version of an article first published by Wellcome on Mosaic and is republished here under a Creative Commons licence.