At least 34 people were killed in a suicide attack targeting an education center in Kabul Wednesday, according to a government official. Among the victims were thought to be dozens of teenagers studying English.
Wahid Majroh, a spokesman for the Ministry of Public Health had earlier released a higher death toll of 48. He later revised that figure down. Dozens were also injured.
The attack on the Maw'ood education center in Dasht e Barchi area of the Afghan capital, came at 4 p.m. local time (7.30 a.m. ET), Kabul police spokesman Hashmat Stanikzai said.
Hamid Rafeh, the brother of 17-year-old victim Rahila told CNN that he saw "dozens" of dead and wounded when he arrived at the scene at around 4.15 p.m. – shortly after the attack took place.
"I saw dozens of killed and injured inside the classroom.
"I started searching of my sister, I went to different hospitals both government and private, finally I found my sister in a hospital, where post mortem examinations take place. I found her among the unidentified bodies."
He said he "prayed" that no one else would experience what he had.
"I don't know how long we sacrifice our loved ones, I hope government (can) prevent such incidents."
There was no immediate word of a claim of responsibility, but Taliban spokesman Zabiullah Mojahid denied that the group was to blame.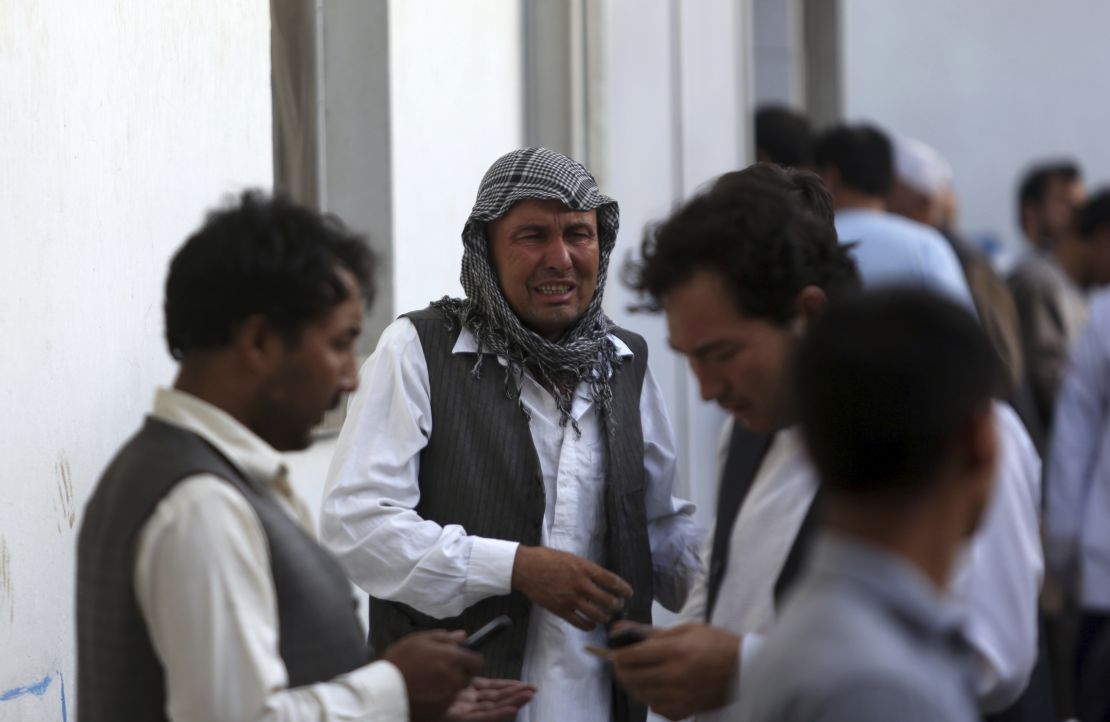 On Thursday, gunmen launched another attack near a training center for Afghanistan's intelligence agency in Kabul, deputy spokesman for Afghanistan's Interior Ministry Nasrat Rahimi told CNN.
Attackers entered a building and were attempting to target the National Directorate of Security (NDS) training facility. Afghan special forces had arrived at the scene, Rahimi added.
He told CNN that three gunmen were involved in the attack. Two have been killed, he said, with one remaining. The operation to neutralize the threat continues.
UNICEF: Attacks hit children hardest
UNICEF, the UN agency that aids the world's most disadvantaged children, expressed alarm over the attack on the education center.
"UNICEF is gravely concerned about the growing violence across Afghanistan, especially over the past week, where children continue to be the hardest hit," UNICEF Executive Director Henrietta Fore said in a statement.
"Today's direct attack on an English language class in Kabul, which killed or critically injured dozens of children aged between the ages of 16 and 18, is deplorable," the statement said.
"This violence must stop. UNICEF continues to call on all parties to the conflict to adhere to and respect humanitarian principles, and ensure the safety and protection of all children. Children are not, and must never be the target of violence."
The UN Security Council also issued a statement condemning the "heinous and cowardly" attack. Members "underlined the need to hold perpetrators, organizers, financiers and sponsors of these reprehensible acts of terrorism accountable and bring them to justice," the statement said.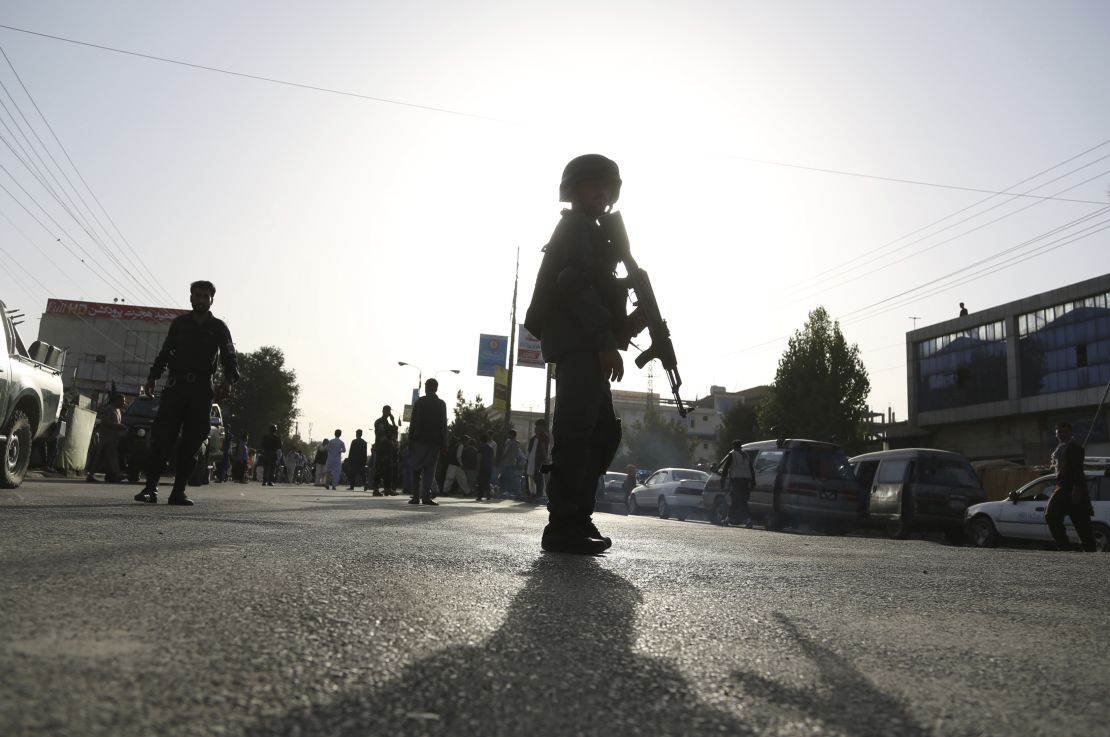 Uptick in violence
The attacks come on the heels of one of the most serious militant challenges to Kabul's authority in years, as fierce fighting continued in Ghazni, an Afghan city south of Kabul.
Afghan security forces have been engaged with Taliban militants in the provincial capital days after the offensive on the strategic city began. So far more than 150 people have been killed in the fighting, according to a local member of parliament.
Mohammad Arif Shahjahan, an MP from Ghazni, told CNN Monday Taliban fighters had taken control of key buildings, including the police headquarters and some government offices.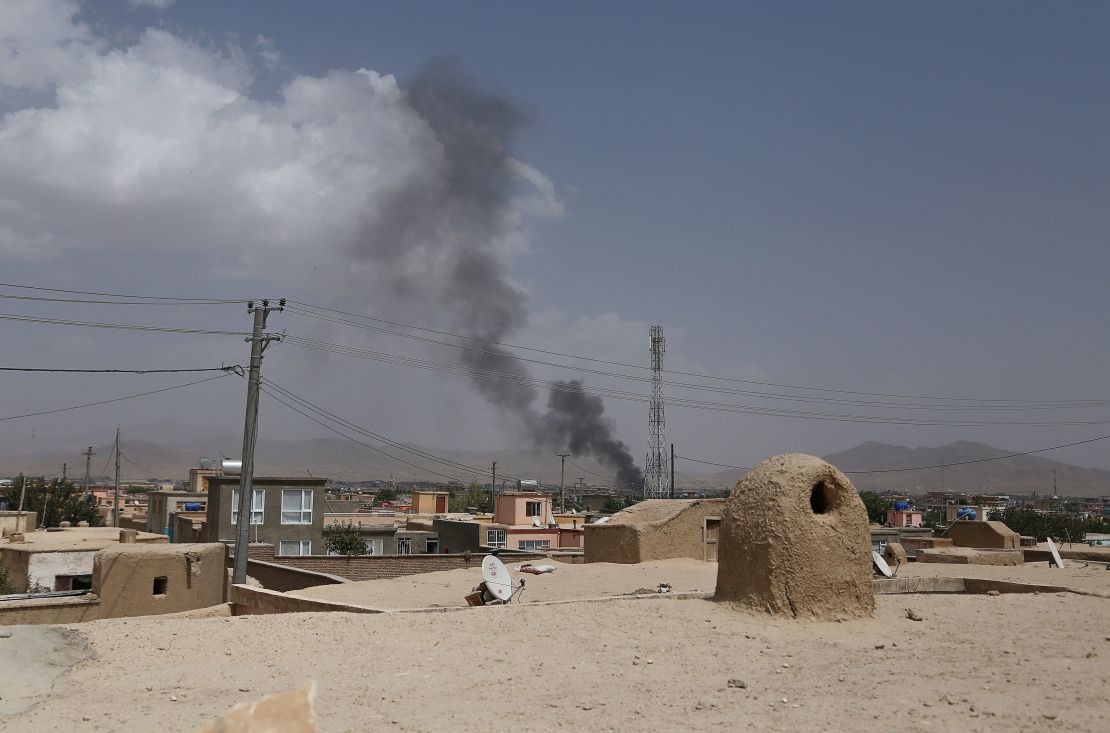 Many of the dead were security forces, he said, adding that many more had been injured, as fighting continued despite government and US assurances that the assault had failed.
Taliban militants stormed the strategically important city Friday in an attempt to establish a base within easy access of the capital Kabul to the north, and roads to western and some southern provinces.
The move perhaps the most serious challenge to the government's hold in urban areas since the Taliban briefly occupied the city of Kunduz in 2015, and comes at a time when the Trump administration appears to be accelerating negotiations with an insurgency it has been fighting for 17 years.
CNN's Richard Roth contributed to this report.