Jurors are set to begin deliberating Thursday morning whether to convict President Donald Trump's former campaign manager Paul Manafort of bank fraud and tax evasion.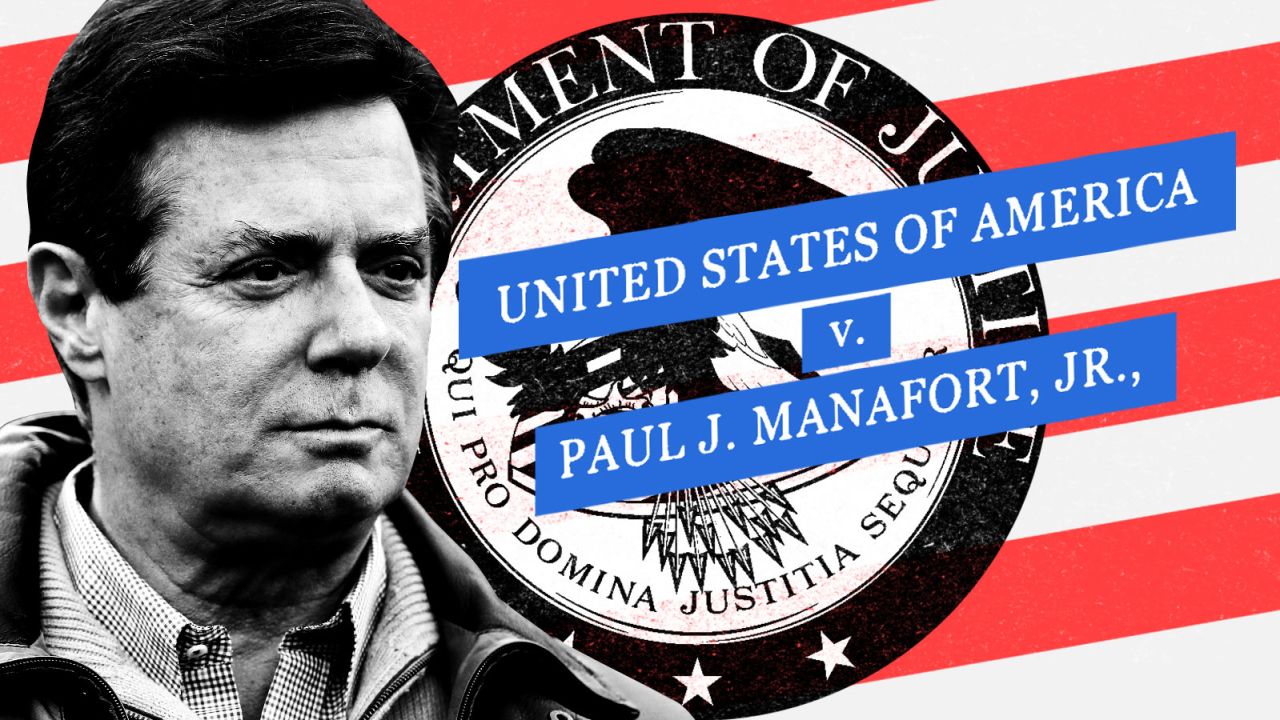 The high-stakes prosecution of Manafort by special counsel Robert Mueller's team reached its conclusion with Wednesday's closing arguments – with prosecutors accusing Manafort of "lies" and defense lawyers questioning the credibility of key witnesses.
"Mr. Manafort lied to keep more money when he had it, and he lied to get more money when he didn't," said prosecutor Greg Andres. "This is a case about lies."
The jury is scheduled to begin deliberations at 9:30 a.m. ET on Thursday. Judge T.S. Ellis instructed jurors Wednesday evening not to communicate with anyone about the trial.
"Nothing about a cellphone or an iPhone – goodness, this is now outdated – a BlackBerry," Ellis said.
The case played out while Trump and the political world watched. Personal revelations about Manafort – such as his ownership of a $15,000 ostrich jacket – provided sparks over the course of the 12-day trial.
As the trial reached its end – with Manafort's defense team deciding not to call any witnesses and arguing that prosecutors hadn't met their burden of proof – Trump and his lawyer, Rudy Giuliani, watched, continuing to question the credibility of the special counsel's investigation from afar.
RELATED: Giuliani claims Mueller waiting for Manafort verdict to negotiate Trump interview
A win for Mueller's team would send shock waves through Trump's orbit of aides, friends and outside advisers and would heighten anticipation for Mueller's next moves. A loss would increase the chorus of calls for Mueller's investigation to end.
Manafort's defense attorneys suggested Wednesday that the entire prosecution was politically motivated.
Defense attorney Richard Westling said Manafort became the special counsel's victim in a "selective process of pulling" his financial records to concoct a narrative of an "elaborate fraud scheme."
It was "not until the special counsel showed up and started asking questions" that anyone seemed concerned about Manafort's dealings with banks, Westling said, noting that none of the banks involved reported the alleged frauds to the authorities.
He said the special counsel's goal was to "stack up the counts" against Manafort.
Ellis, the judge, instructed the jury not to consider the Manafort team's characterizations of Mueller's team's motives.
'This is a case about lies'
In his closing, Andres argued that Manafort had lied – repeating the word to the jury several times. He said Manafort had hid his income from Ukraine, lied to federal authorities and defrauded banks.
Manafort's emails, memos and financial records were "littered with lies," Andres said.
He alleged that Manafort's tax returns from 2010 through 2014 are false, and told jurors they must find that Manafort willfully and knowingly lied on the official IRS forms about his income and foreign accounts.
The prosecutor punctuated this by showing the first of several emails the jury would revisit Wednesday – in which Manafort called one of the 31 foreign accounts "my account." Manafort wrote it "when no one was looking. He did not know one day he would be sitting in this very courtroom," Andres said.
'I'm not asking you to like him'
The testimony of Rick Gates, Manafort's former deputy, took center stage on both sides Wednesday.
Gates has pleaded guilty to crimes in federal court in Washington and is cooperating with Mueller's team. He admitted last week in court to having embezzled money from Manafort and having an extramarital affair a decade ago.
Andres told jurors that before they even consider the potentially fraught testimony of Gates, they should look to 10 other witnesses' testimony and evidence to find Manafort guilty beyond a reasonable doubt.
"The star witness in this case is the documents," Andres said.
"Mr. Manafort is a mentor to Mr. Gates, particularly to his own criminal activity," Andres said. He added that Manafort "didn't choose a Boy Scout" to be his partner in crime.
And what about Gates' admitted affair? "Was it to distract you? Does it matter?" Andres asked the jury.
He pointed out that Manafort's lawyers never asked Gates about the alleged bank fraud.
"I'm not asking you to like him," Andres said.
Defense attorney Kevin Downing said Gates "fell apart and showed himself the liar that he is" on the witness stand.
"To the very end, he lied to you," Downing said.
Defense argues Manafort was targeted in 'selective process'
All eyes had been on the defense after it rested without calling any witnesses, with Downing saying Tuesday as he was leaving the courthouse that the defense rested its case because "the government has not met its burden of proof."
Westling referenced Manafort's work on Trump's presidential campaign minutes into his closing, calling Manafort a seasoned political consultant who had earned "great respect" for his work.
Westling also implored the jurors to consider the high burden of proof the government must meet to prove that Manafort is guilty "beyond a reasonable doubt."
"Hold the government to its burden, ladies and gentleman," Westling urged the jurors.
Westling conceded that the evidence against Manafort includes emails. But, he contended, "the problem of email evidence is very much the challenge of what does it look like later."
CNN's Sophie Tatum contributed to this report.