Sky Ouyang used to avidly follow Real Madrid, keeping up to date with how the La Liga club was doing from his Shanghai home.
A Real shirt from the 2008/09 season – Cristiano Ronaldo's first campaign as a Real player – was a prized possession. But then Ronaldo moved to Juventus and Ouyang's loyalties changed.
Focused flicked from Spain to Italy; to the back of the wardrobe went the Real shirt, in came Juventus merchandise, and immediately it was the Italian club the 23-year-old followed on every social media platform.
"I support Ronaldo first and foremost. The team isn't important, it's whoever he plays for," the social media executive, who first fell under the Portuguese's spell when Ronaldo was the young buck at Manchester United beguiling with step-overs and swerves, tells CNN Sport.
Ouyang is not alone in switching his allegiances to Juventus following Ronaldo's $117m summer transfer from a club with whom he established himself as one of the greatest to have played the beautiful game.
READ: What next for football's 'weird' social media craze?
READ: Life after Ronaldo – Real humbled by Atletico
Juventus was the fastest growing European club online in China last month, the number of followers ballooning at a rate which has been described as unprecedented.
Perhaps it should be of no surprise that five-time Ballon d'Or winner Ronaldo, a footballer who has only one equal in Lionel Messi for comparable talent and fame, attracts such zealous following in a country where success and celebrity is cherished.
"There hasn't been an incident like this where there's been fans moving from one team to another or deciding to choose and follow a second team. This is probably the largest shift we've ever seen in China," says Tom Elsden, senior client manager at Shanghai-based digital marketing and investment company Mailman.
"In the same period, Real Madrid have lost followers so there's been a direct correlation between Juventus growing and Real Madrid losing followers."
But the tidal wave of followers which came Juventus' way once it signed one of the world's most famous sportsmen was not merely a Chinese phenomenon.
The Bianconeri has gained 3.5m Instagram followers over the last month, while Juventus' engagements, impressions and followers on Facebook, Twitter and YouTube have also rocketed.
READ: Ronaldo joins Juventus from Real
Does Ronaldo's digital influence, his power to change a fan's allegiance, mean the nature of football fandom has changed?
If Ronaldo, Neymar and Messi all have a bigger social media following than their clubs, is this the era where the sport's biggest names garner more devotion than the teams for whom they play?
Simon Chadwick, professor of sports enterprise at Salford University, says the cult of celebrity has changed the way football fans around the world associate with teams and players.
"There is the emergence of celebrity culture over the last 15 to 20 years in a way that didn't exist in the 60s, 70s, 80s and 90s," he tells CNN Sport.
"We're now more interested in celebrities than perhaps we are teams and that's a characteristic of not just football and sport but of life in general."
READ: The app hoping to revolutionize football
Star footballers have been hero-worshiped since the beginning of the 20th Century and for decades have attempted to capitalize on their popularity.
At the peak of his footballing powers in the 1960s, former Manchester United winger George Best – a man once dubbed the fifth Beatle – famously appeared in an advert in the United Kingdom telling viewers that Cookstown bangers were "the Best family sausages."
But much has changed since those black and white days when one of the world's most celebrated players helped increase sales in sausages for a family butcher.
Advertising campaigns are more sophisticated, footballers' brands are carefully cultivated, major clubs and their players are lucrative businesses and, crucially, there is the world wide web.
The internet, said Stephen Hawking, has connected us "like neurons in a giant brain" and has allowed players and clubs to communicate directly with fans, while in this globalized world almost everything is accessible, from live streaming a match to buying snazzy boots.
If, as renowned journalist Arthur Hopcraft once wrote, football reflects the kind of community that we are then the sport as it is today, and those who follow it, are a reflection of an interconnected world.
"There's something in the way in which the social and digital environment has enabled fans to challenge the existing ways of being a fan and perhaps therefore it's breaking down the barriers to fandom that previously existed," says Chadwick.
"The role of social media is shaping people's associations and perceptions.
"For many younger people in particular they have less affiliation with a football team that's embedded in the town where they're from and more association with global icons.
"Those global icons can be Manchester United or Real Madrid, but at the same time those global icons can be Kylian Mbappe, Ronaldo or Paul Pogba."
Teenager Mbappe's goals and blistering forward play helped France win the World Cup in Russia. The 19-year-old, like so many of Generation Z (those born in the '90s and 2000s), hasn't lived in a world without social media.
READ: Mbappe – The phenomenon that breathes football
"We've not heard much about brand France or the marketing potential of the French national team. What we've heard lots about is the commercial potential of brand Mbappe," says Chadwick.
"There is a focus on the individual and the marketing of those individuals is consistent with Generation Z and the way Generation Z consumes products and associates with brands.
"I don't think we understand Generation Z as well as we should right now. Do we know that Generation Z is even interested in football? Aren't they more interested in social media and filming each other?
"I would stand by my observation that Generation Z is interested in individuals and their point of engagement is around individuals and you see that through the emergence of vloggers and internet celebrities."
'Portfolio fandom'
Then there is "portfolio fandom" as Chadwick puts it, a reference to fans who will support a number of teams, typically one from each major European league, reflecting "the fluid and open way many of us lead our lives."
Portfolio fandom has, to a certain extent, existed for decades. Ardent fans of one particular club will often have a soft spot for a team in a different division.
The popularity of the football program "Football Italia" which broadcast Serie A matches live on terrestrial TV in the UK in the 1990s helped make following the Italian top flight hipster cool before the word hipster had entered the popular lexicon. That was also, of course, before the English Premier League spread its tentacles across the globe.
Yet even two to three decades ago, the sight of a Barcelona shirt, let alone one with the Catalan club's star player Messi embossed on the back, was rare anywhere outside of the region.
These days seeing children playing in, for example, a Barcelona shirt is common in many neighborhoods around the world. The name on the back of that shirt is also often entirely predictable.
"You hear small anecdotes about kids who might not be Real Madrid fans but they're Cristiano Ronaldo fans," says Michael Calvin, an award-winning English sports journalist and author.
"The nature of fandom has changed, probably for the worst in terms of social media."
Calvin is referring to the rise of Arsenal TV, a channel which has over 820,000 YouTube subscribers and 285,000 Twitter followers, and personifies how the digital age has given fans a platform to voice their opinions, be it for good or bad.
"I don't feel it's very healthy," adds Calvin. "They've got every right to their opinion but it's an uneducated opinion in many cases.
"The whole phenomenon of fan TV where you get people basically expanding on their prejudices and condemning managers out of hand. I don't think that's a very welcome development."
In his latest book "The State of Play," Calvin touches on Millwall, a London-based team in the second tier of English football which, like many of its stature, is not internationally supported.
Those who follow the Championship club do so because such devotion has been bequeathed from one generation to the next.
Michael Avery supports the Lions, as did his father, his grandfather, and as do his two children.
"You're born into being a Millwall fan – you don't think 'I'll start supporting them'," Avery tells CNN Sport.
"You won't necessarily get someone who's 30 years old who's just got into football supporting Millwall."
While the club is one promotion away from the riches of the Premier League, Avery says the majority of fans would not want to reach the promised land if it meant sacrificing the club's identity.
"Millwall prides itself on being a working-class club, a family club. It's never been known for big money transfer, or big wages," he explains.
"I do feel 95% of the fan base have heritage in the area. With the working clubs it's a birthright. As lovely as it would be to see Millwall make the Premier League, we don't want to sell that identity as a working-class football club just to make it to the top division."
This week it was revealed that more than half of clubs in the Premier League could have played in empty stadiums and still made a pre-tax profit in the 2016-17 season because of the league's bumper broadcast deal.
In 2018, Deloitte said the majority of Europe's 20 richest clubs earn no more than a fifth of their income from 'matchday revenues.'
Clubs are increasingly targeting a global audience by signing lucrative commercial deals and so it should be of no surprise that the way those teams are being consumed has changed.
READ: Arsenal are sponsored by Rwanda
Ed Barrett is a Manchester United fan living in Germany. He also follows St. Pauli, a Hamburg-based football club in Germany's second tier which has not won any major titles but whose 29,500-capacity ground is almost always full.
The anti-establishment club has also developed a global following, with its the skull-and-crossbones symbol proving highly marketable.
"FC St Pauli has an image that allows them to exploit a market niche. As such, they went on a sponsor laden tour of the key US market during the summer. If that helps us pay the bills without increasing ticket prices or selling the stadium name, then that really doesn't bother me," Barrett tells CNN Sport.
"Likewise, online content or tours by United to gear towards casual fans in the Far East isn't a huge disadvantage to match-going fans. At worst, a minor irritation if you bother following the club on social media where some of the content seems far removed from the essence of the club."
Fandom has as many layers as a trifle. It is also complex. Fans come in many guises and the extent of their devotion varies. Not that the supporters themselves seem too concerned about these developing intricacies.
"It's a different kind of fan," Millwall's Avery says of the disciples of the global icons.
"As much as Ronaldo and Messi are the iconic image, there's obviously an interest in the brand of football. It's just how times have changed."
It is the clubs themselves, the global players who have chased new supporters, who are having to adapt the most.
"The formation of the Premier League helped to instigate a culture change not just in English football, but in world football more generally," says Chadwick.
"The old days, which we can refer to as pre-1992 before the Premier League, were very conventional. They were much simpler and what that therefore did was create not just one generation of fans but multiple generation of fans.
"But post-1992, a new generation of citizens and consumers began to emerge and obviously this is being driven by globalization and digitalization and so the world of football fandom is now much more complex that it was 20, 30, 40 years ago.
"When you begin to factor in Juventus trying to target fans in China through Ronaldo, you're not talking about old Juventus fans and young Juventus fans, but Chinese fans too.
Visit cnn.com/sport for more news and videos
"What football clubs are faced with is having to understand somewhat the Chinese, Europeans, Americans, Millennials, Generation X, Generation X. There are differences between urban and suburban viewers, men and women.
"For football clubs, which are relatively small organizations, understanding this complexity is a huge challenge for them."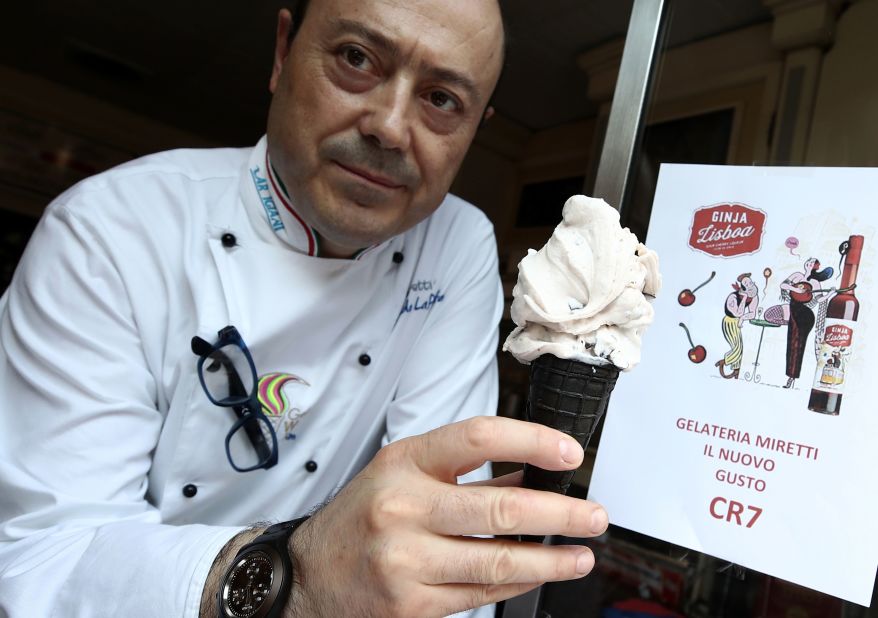 Cristiano Ronaldo: Portuguese star at Juventus