Two months after her 19-month-old daughter tragically drowned, Morgan Miller shared a heart-wrenching photo so other parents won't experience the pain she has.
Miller, the wife of decorated Olympic alpine skier Bode Miller, shared a photo of her daughter Emeline "Emmy" Miller hooked up to tubes in a hospital shortly before she died in June after she accidentally fell into a neighbor's pool.
"I wish I could have one more day to hold you, but until that day comes, continue to work through me and give me the strength to bring awareness, my love," Miller wrote in the Instagram caption. "I told you as I held you in this moment that you could still change the world, you could still move mountains."
The couple first spoke out about their daughter's death in an interview on NBC's "Today" late last month.
Miller said they were at a neighbor's home when she realized that Emmy was missing.
"And I opened the door and she was floating in the pool," Miller said through tears. "And I ran and I jumped in."
"There's not a day that goes by that I don't pray for the opportunity to go back to that day," she said.
Now the Millers are working to raise awareness for child drowning prevention, which, after birth defects, is the leading cause of death for children between the ages of 1 and 4, according to the Center for Disease Control and Prevention. Children in that age group most often drown in swimming pools, hot tubs and spas.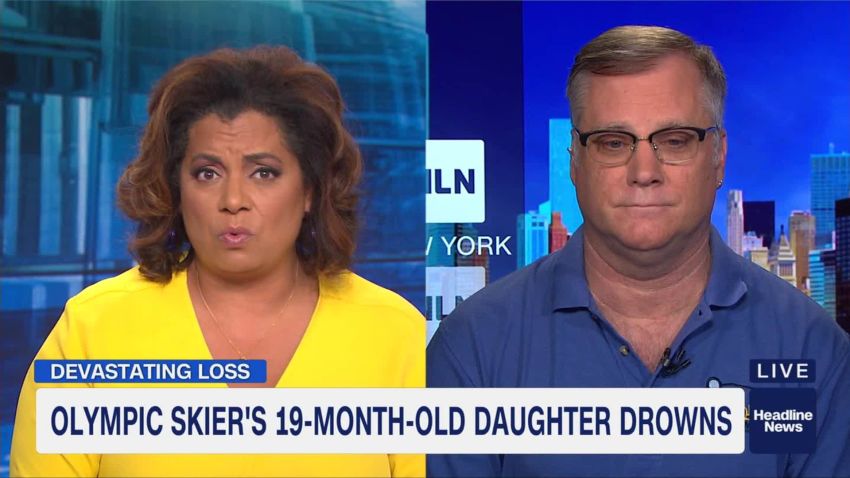 CDC: Drowning the 2nd leading cause of death for kids aged 1-14
In a separate Instagram post, Miller warned parents to be aware of the dangers and to be vigilant about watching their children, even if they're not expected to be near water.
"Always be aware of water and place as many barriers between your child and those bodies of water as possible (locks, door alarms, pool fences)," she wrote. "None of us are immune to this devastatingly life changing statistic."
"It's the number one way that you could potentially lose your kid," Bode Miller told NBC's Savannah Guthrie. "If it's number one for me, I want to know about it."
"I think it does, in some way, help to heal a little bit that maybe we're preventing it from happening to somebody else," he added.