Cases of measles have reached a record high in Europe this year, with more cases recorded in the first six months of 2018 than any other 12-month period this decade, according to the World Health Organization (WHO).
More than 41,000 children and adults contracted measles in the European region from January to June – almost double the number of people infected with measles for all of 2017.
Last year was a record high for measles cases, with 23,927 people becoming infected in Europe that year, but numbers this year have already exceeded those figures. In 2016 there was a yearly total of 5,273 cases of measles.
"The current outbreaks threaten the lives of children and adults, and put the progress that has been made so far at risk," said Dr. Mark Muscat, technical officer with the vaccine-preventable diseases and immunization program at the WHO's Regional Office for Europe.
"This is an unnecessary and unacceptable tragedy when we have a safe and effective vaccine available to prevent the disease."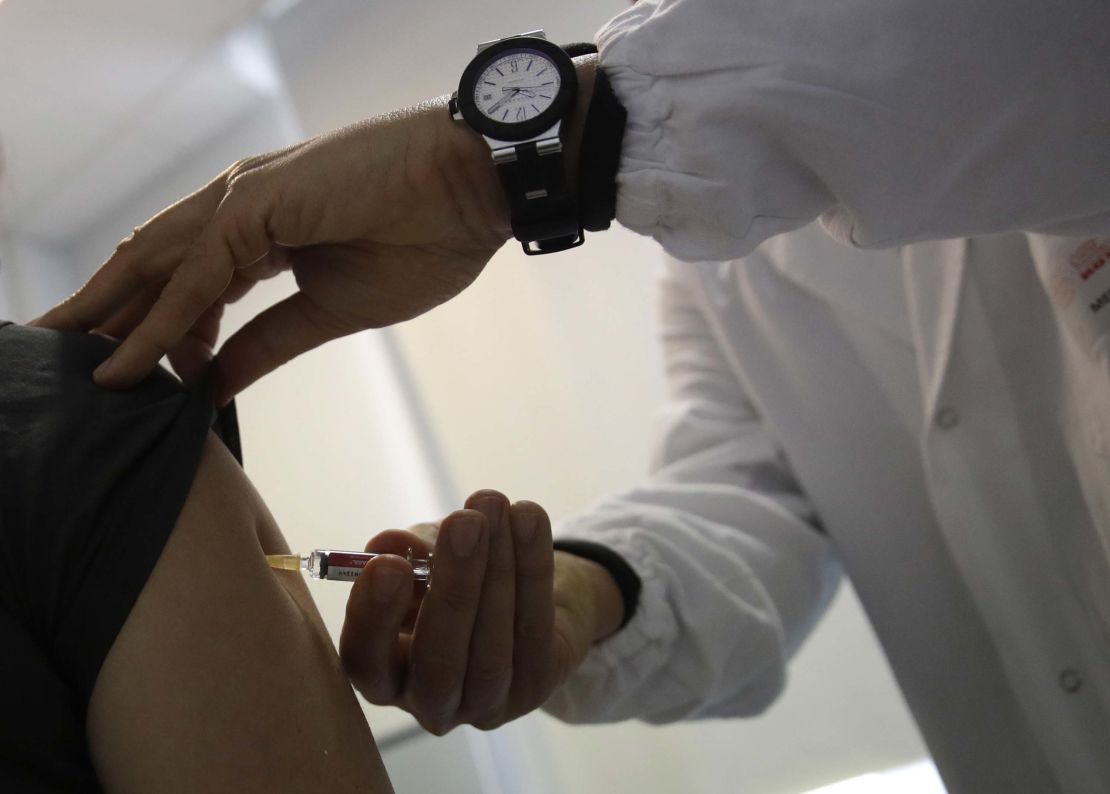 Ukraine was the hardest hit among the 53 European countries covered in the WHO analysis, with more than 23,000 cases so far in 2018.
Six other countries in the region – Italy, Greece, Georgia, Russia, Serbia and France – have recorded more than 1,000 infections in adults and children in 2018.
Serbia reported 14 deaths related to the disease this year, the highest number of any country included. Thirty-seven people have died across Europe, according to WHO.
While 43 of the 53 member states suspended the endemic spread of measles – where the continued transmission of measles persists for more than 12 months – the WHO is still concerned about low immunization coverage in some countries as well as the quality of disease monitoring, factors that interrupt the spread of the disease.
"This partial setback demonstrates that every under-immunized person remains vulnerable no matter where they live and every country must keep pushing to increase coverage and close immunity gaps, even after achieving interrupted or eliminated status," said Dr. Nedret Emiroglu, director of the Division of Health Emergencies and Communicable Diseases at the WHO.
Preventing Measles
Measles is a highly infectious disease that spreads from person to person by breathing contaminated air or touching an infected surface. Symptoms may begin with a high fever, cough, runny nose or red and watery eyes. After three to five days, a rash will usually appear. Measles can be serious and cause severe complications such as pneumonia or encephalitis.
Measles is a significant driver of childhood mortality, causing the deaths of 450 children worldwide each day, according to the WHO.
To prevent measles' outbreaks, it's necessary to provide at least 95% of the population with immunization to the disease, known as the herd immunity threshold.
In Europe, though rates of immunization with two doses of the measles-containing vaccine among children increased in 2017, there are still significant regional differences within countries in terms of coverage. Inter-country variations in rates of immunization – such as in Germany, the UK, Italy, and France – are worrying for experts.
"If the coverage dips below [95%] in certain regions, measles cases can spread and outbreaks can and are occurring," said Dr. Pauline Paterson, co-director of the Vaccine Confidence team at the London School of Hygiene and Tropical Medicine.
"While most people vaccinate, some individuals do not. Firstly, we need to identify the susceptible population – who is not vaccinated? If it's children that are not being vaccinated, then why not?"
And where anti-vaccine sentiment has taken root – such as in Italy – measles is generally the first disease to manifest given its contagiousness, according to Heidi Larson, of the London School of Hygiene and Tropical Medicine.
Italy's anti-establishment government recently passed a new amendment that suspends a law requiring parents to provide proof that their children received a series of 10 vaccines – including the MMR (measles, mumps, and rubella) vaccine – when enrolling them in nurseries and preschools.
"Now, children who are not vaccinated will endanger other children at school who are too small for vaccines or cannot be vaccinated because they suffer from immunosuppressive diseases," said Dr. Roberto Burioni, a professor of microbiology and virology at San Raffaele University in Milan.
France and Romania, along with Italy, are among European countries with the highest anti-vaccine sentiment, where around 20% of the population believes vaccines are unsafe.
The infamous Wakefield study pubished in 1998 stated that the MMR vaccine caused autism in children who received the vaccine. The results of the study turned out to be untrue and Andrew Wakefield, one of the authors of the study, had his medical license revoked.
Despite the medical fraud, the myth persists, and many vaccine skeptics still believe their children will develop autism if they are immunized.
Going Forward
Despite the surge, the WHO remains hopeful about stopping the spread of measles, and has vowed to work more closely with European countries to tackle the issue, promising response measures such as enhanced immunization and better monitoring.
A large part of any effort to interrupt measles' spread in Europe should entail understanding why people refuse to get vaccinated, said Paterson.
"In 2016 the Vaccine Confidence Project found that the European region was the most skeptical in the world on vaccine safety," said Paterson.
"Vaccines work. If measles is to be eliminated, we must continue to further our understanding of the underlying reasons for non-vaccination and to address them with effective, evidence-based interventions."