When Aseel Al-Hamad took the wheel of the 2012 Renault Formula One car during the French Grand Prix weekend in June, on the same day her home country Saudi Arabia finally lifted the controversial driving ban on women, she had a clear mission for the road ahead.
"It's to develop the next generation in motorsport," she told CNN's The Circuit. "This is the main thing because their achievements are going to be my achievement."
Saudi Arabia was the only country in the world where women were not allowed behind the wheel before the ban was lifted – a move that was part of reforms led by Crown Prince Mohammed bin Salman to open up the Kingdom's society and transform its economy.
While Al-Hamad completed her momentous lap at the Circuit Paul Ricard that day, the fulfilment of her own lifelong dream to drive an F1 car, Saudi women took to the road and drove for the first time at home.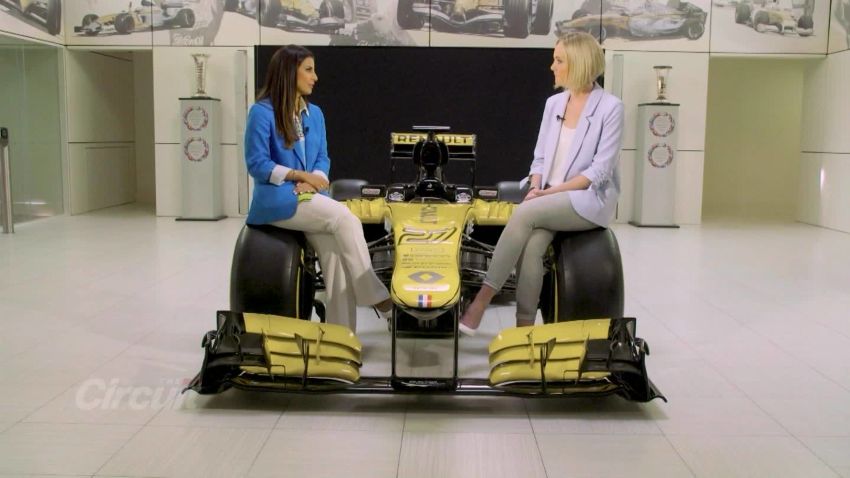 Aseel Al-Hamad: Saudi's Formula One pioneer
Read: Mia Chapman – The off-road racer putting her foot to the floor
Al-Hamad envisions a future when Saudi women can become a force in the world of motorsport, and allowing women to drive is the first step down that road.
"You start from step one, then you develop the skills," she said.
Al-Hamad plans to blaze the trail for women through her new role as the first female member of the Saudi Arabian Motorsport Federation, which has already seen her visit racetracks and motorsport venues around the Kingdom to ensure they are accepting women.
"I have a mission to carry the voice of women and make sure that I can develop the foundation for the women (in) motorsport in Saudi Arabia," she said.
Motorsport for women in Saudi Arabia will be starting from scratch, Al-Hamad admitted, so she believes igniting the passion for the motor industry among women will be just as important as enabling access to driving. She said car tours are one way to do this, as well as introducing the sport to young girls and boys in schools.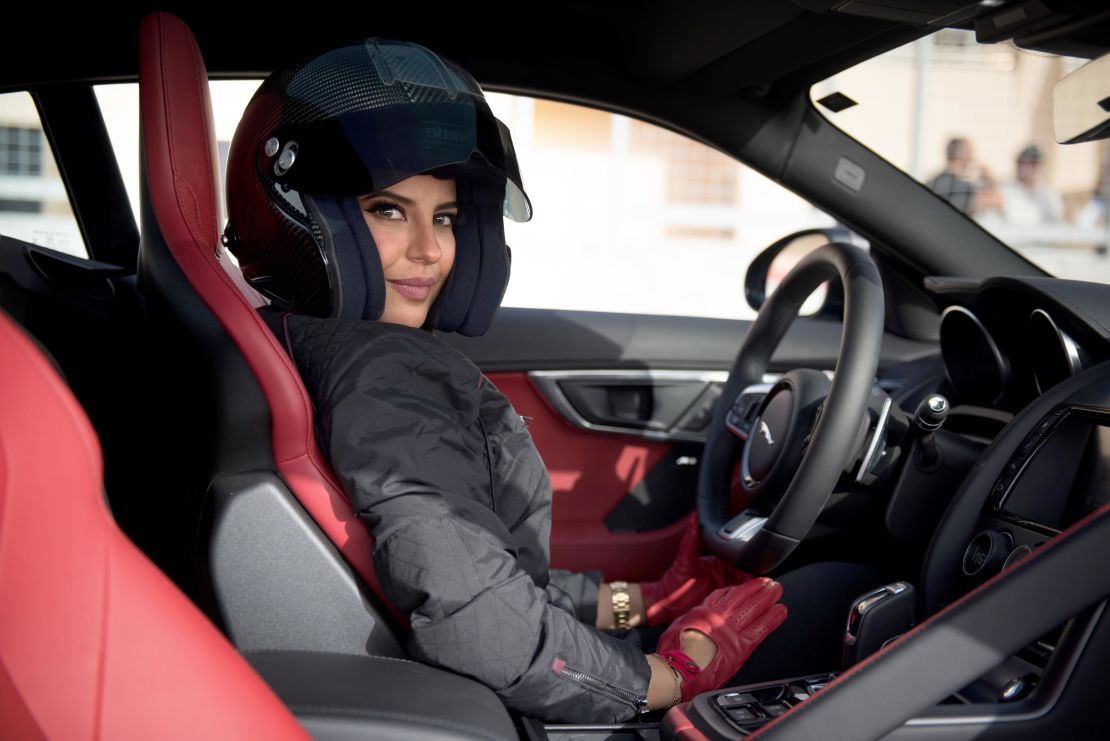 A new path for women
Al-Hamad developed an interest in cars from a young age, playing with toy cars, participating in sports activities and watching motorsport on TV. Her family and the people around her supported and encouraged her, especially her mother, who herself learned to drive on a farm.
The ban meant she had to travel to Dubai in order drive a sports car. But she admits having to go through that is part of her story and it pushed her to develop her passion.
Now, Al-Hamad is watching the women around her experience the excitement of learning to drive. But moving from the passenger's seat to the driver's seat requires a lifestyle change, Al-Hamad said, and it could take some time.
Just because women are allowed to drive now, it doesn't mean they all will. Al-Hamad explained how some Saudi women might still prefer to "rely" on a driver, or to go about their days accompanied by their husbands or fathers. Conversely, some women might find it more economical to drive themselves.
"But I believe the next generation they'll be more independent," she said. "We'll see more (young) drivers."
Motorsport in Saudi Arabia will get a much-needed boost when Riyadh hosts the all-electric Formula E series this December. Al-Hamad sees the race, which has often featured female drivers, as an opportunity to educate women about motorsport and perhaps inspire them to make a career out of it.
Women in Formula One: A Circuit special
Read: "Formula E has advantages over F1," says former F1 champion Nico Rosberg
"We believe that women are capable (of competing) equally with men," she said.
Al-Hamad is a leading figure for females in the world of motorsport in Saudi Arabia, and she is hopeful she won't be the last.
"I wanted to say to the world that nothing is impossible and Saudi women are capable (of doing) everything even though it (is their) first time to actually drive."