A landslide of rubbish from a vast open-air landfill site just outside of Ethiopia's capital, Addis Ababa, killed more than 110 people last year.
This weekend, the Ethiopian government inaugurated a $120 million waste-to-energy plant, right next to the garbage dump, in an attempt to curb the city's mounting waste problem.
The plant – called Reppie – is now operational and able to harvest energy from 1.4 million kilograms of waste each day.
This will produce enough electricity to power an estimated 30% of Addis Ababa's households, according to the company responsible for the project, Cambridge Industries.
"One of the exciting things for us about the Reppie facility in Addis is that it's the first of its kind in Africa," Samuel Alemayehu, Managing Director for Africa of Cambridge Industries, tells CNN.
Africa's fastest growing economies
Diminishing the need for landfill
A different kind of waste-to-energy plant opened in Cape Town, South Africa last year with the aim to convert organic waste into gas and fuel.
In Naivasha, Kenya an anaerobic digester plant produces enough energy to cultivate a commercial farm and sell surplus electricity to the national grid.
The Reppie energy plant will burn approximately 85% of Addis Ababa's fresh domestic waste to generate heat, which will drive steam turbines to produce an estimated 185 million kilowatt hours of electricity per annum.
The idea is that this plant will reduce the need for further landfills, while producing and exporting electricity to the Ethiopian national grid.
But the Reppie power plant will not convert debris from the dumping site next door, explains Alemayehu.
The landfill site — called "Koshe," meaning "dust" — covers an area the size of 36 football pitches and releases toxic chemicals into groundwater and methane into the atmosphere, according to UN Environment.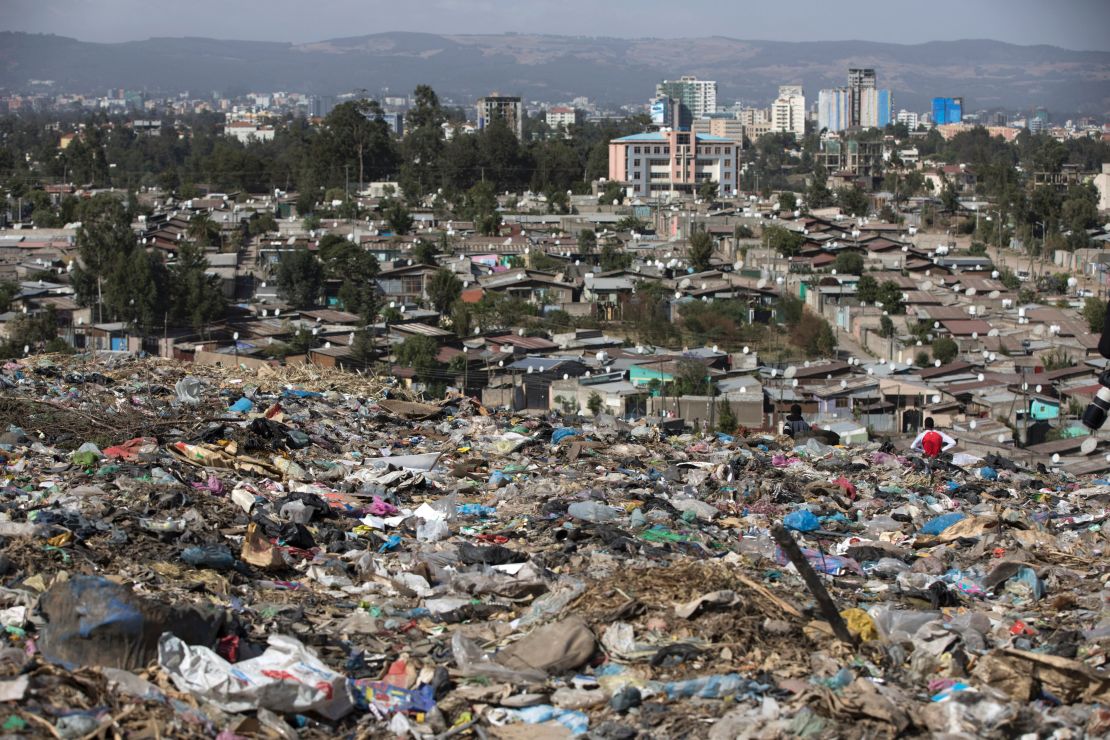 Alemayehu says an all-encompassing waste-to-energy facility is an optimal solution for Africa's growing metropolises.
While such facilities are common in Europe, African countries are more likely to dispose of waste in open dumping sites or semi-protected landfill, he explains.
Constructing bricks from ash
The Reppie facility has the potential to recycle an estimated 3.6 million kilograms of metals from the incinerated waste each year. Residue ash could also be used to produce an estimated 27,000 bricks every day, explains Alemayehu.
He says the plant will meet the same emission standards as in the EU, using a flue gas treatment technology to ensure that nitrogen oxides and sulfur dioxide produced by the plant are drastically reduced.
Cambridge Industries partnered with the Ethiopian Government, China National Electric Engineering and Danish engineering firm Ramboll to get the project off the ground.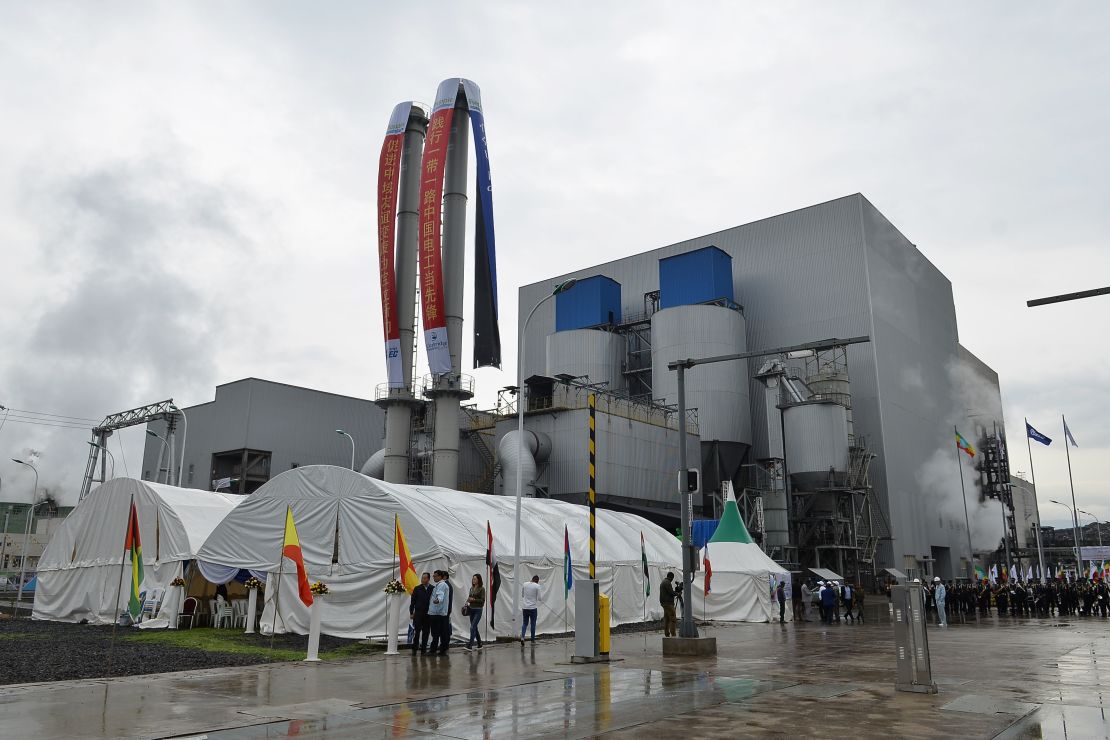 Alemayehu hopes to develop similar waste-to-energy plants in major cities in Africa where landfill is over capacity, such as Lagos, Nairobi and Kampala.
"Having created a facility uniquely for Africa, our goal is to duplicate it in five locations," he says. "We're targeting cities that are in need of building a new landfill."
He adds: "Our goal is to build this facility and also create a renewable energy source that competes with fossil-fuel based power plants."