Parts of an operation linked to Russian military intelligence targeting the US Senate and conservative think tanks that advocated for tougher policies against Russia were thwarted last week, Microsoft announced early Tuesday.
The disclosure, coming less than three months ahead of the 2018 midterms, demonstrates new ways in which Russia is attempting to destabilize US institutions. The news also places additional pressure on President Donald Trump to take action, even though he downplayed Russia's involvement as recently as Monday.
In its announcement, Microsoft said it executed a court order giving it control of six websites created by a group known as Fancy Bear. The group was behind the 2016 hack of the Democratic National Committee and directed by the GRU, the Russian military intelligence unit, according to cybersecurity firms.
The websites could have been used to launch cyberattacks on candidates and other political groups ahead of November's elections, the company said.
Microsoft said the domains were "associated with the Russian government and known as Strontium, or alternatively Fancy Bear or APT28." The company said it has no evidence that the domains were used in successful attacks but that it was working with the potential target organizations.
Microsoft argued in court that the domains were posing as some of its company's services.
"Attackers want their attacks to look as realistic as possible and they therefore create websites and URLs that look like sites their targeted victims would expect to receive email from or visit," Microsoft President Brad Smith said in a blog posted to the company's website on Monday night.
Although the websites could be used to trick members of the Senate and think tanks, they also could have been used to dupe other people or entities that interact with them.
Think tanks have criticized Russia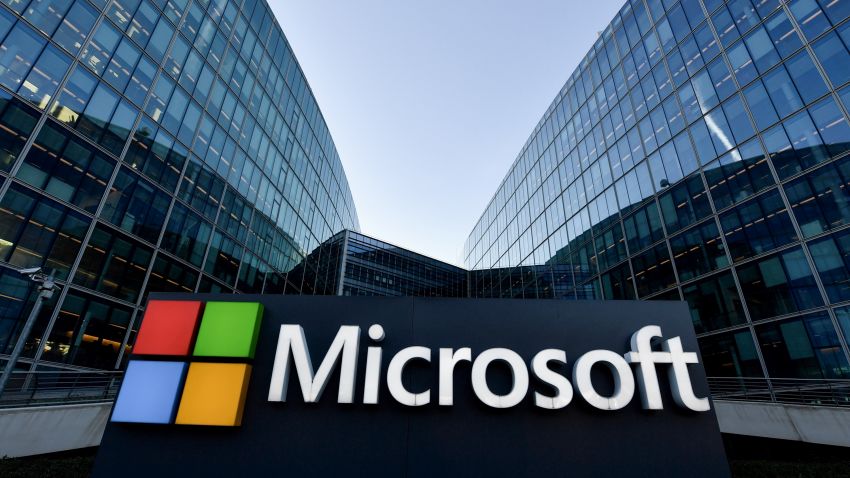 Microsoft stops Kremlin-based hackers
Hackers could have used the domains to send emails to Senate staffers or people working for the Hudson Institute or the International Republican Institute in an attempt to trick them into handing over information, like their passwords.
This form of attack, known as spearphishing, was successfully used to target Hillary Clinton's campaign chairman John Podesta in 2016. Missouri Democratic Sen. Claire McCaskill's staff was similarly targeted by a Russian group last year. McCaskill has said the attempt was unsuccessful, and Microsoft took control of the domain that targeted her staff via a court order in Virginia earlier this year.
Among the websites for which a judge in the Eastern District of Virginia granted Microsoft control were those with domain names designed to resemble sites used by congressional staff. They include "senate.group" and "adfs-senate.email."
Other domains were designed to look like they were related to the Hudson Institute, a conservative think tank, and the International Republican Institute, whose board includes six serving senators, former Massachusetts Gov. Mitt Romney and Gen. H.R. McMaster.
Both think tanks have been critical of Russia.
The Hudson Institute runs the Kleptocracy Initiative, which has an advisory council with several Russia experts and focuses on revealing how "financial secrecy fuels globalized corruption and threats to democracy" and frequently scrutinizes on the Kremlin.
The International Republican Institute has been working to promote democracy since the 1980s and receives funding through the US State Department, US Agency for International Development and the National Endowment for Democracy. IRI has also been critical of Russia, and the Russian Federation labeled the group an "undesirable organization" in 2016.
The institute's board of directors includes several Republicans in Congress. Arizona Sen. John McCain led the board earlier this year and Alaska Sen. Dan Sullivan took over for McCain. Both have been critical of Trump.
"This apparent spearphishing attempt against the International Republican Institute and other organizations is consistent with the campaign of meddling that the Kremlin has waged against organizations that support democracy and human rights," Daniel Twining, IRI's president, said in a statement Tuesday morning. "It is clearly designed to sow confusion, conflict and fear among those who criticize (Russian President Vladimir Putin's) authoritarian regime."
Kremlin denies involvement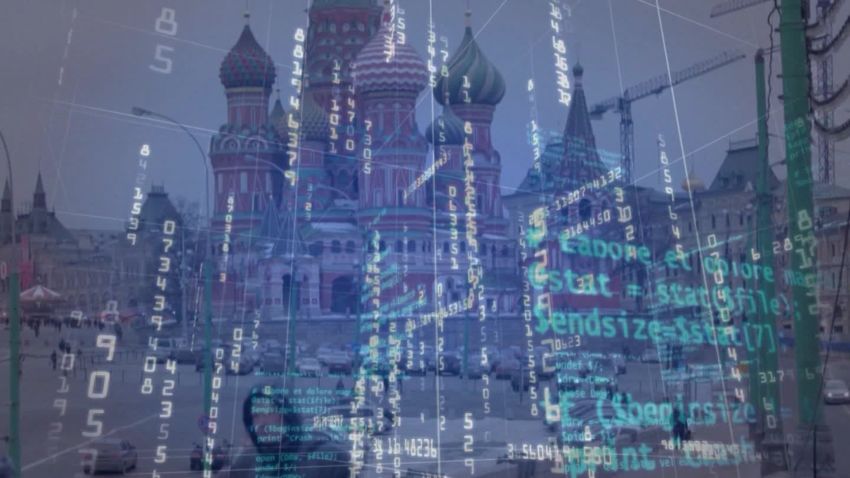 5 ways the US can stop hackers
The Kremlin on Tuesday denied any knowledge of attempts to interfere in US elections.
"Our reaction has already become traditional: we don't know which hackers they are talking about, we don't know what is meant about the impact on elections," Kremlin spokesman Dmitry Peskov said in response to a CNN question. "From the US, we hear that there was not any meddling in the elections. Whom exactly they are talking about, what is the proof, and on what grounds are they reaching such conclusions?"
He added, "We don't understand, and there is no information, so we treat such allegations accordingly."
In an interview with Reuters on Monday, Trump – who has openly and repeatedly questioned US intelligence findings that Russia interfered in the 2016 election with the goal of harming Hillary Clinton's campaign to aid his bid – blamed special counsel Robert Mueller's investigation into the matter for undermining his efforts to improve relations with Moscow.
Mueller's investigation has "played right into the Russians – if it was Russia – they played right into the Russians' hands," the President said.
But the President's own Director of National Intelligence, Dan Coats, delivered a speech at the Hudson Institute last month, in which he called Russia "the most aggressive foreign actor" participating in efforts to undermine American democracy.
Also last month, the Justice Department announced indictments against 12 members of the GRU, as part of Mueller's investigation, for allegedly disseminating information it had stolen from the Clinton campaign, the Democratic National Committee and the Democratic Congressional Campaign Committee in 2016.
The indictment laid bare how two units of the GRU had been allegedly responsible for the intrusions, putting names to a group that had only been known under monikers like Fancy Bear and APT28.
Recent attacks
The news comes less than a week after it emerged that two Democratic congressional primary candidates were hacked earlier this year.
The campaigns of Dr. Hans Keirstead and David Min, both of whom lost in California's June primaries, were breached, but the groups responsible for the attacks have not been made public and may not be known.
Microsoft said Monday that, in light of the ongoing threats to political groups in the US, it was launching a specialized cybersecurity protection service called AccountGuard.
The company says it will offer the service to all candidates and campaign officials, as well as think tanks and political organizations that use Microsoft Office 365, at no additional cost.
The initiative is part of Microsoft's Defending Democracy Program, which it launched in April. The company said it plans to roll out AccountGuard in other parts of the world.
This story has been updated with additional context about the Russians' attempted interference.
CNN's Maegan Vazquez, Tal Kopan and Darya Tarasova contributed to this report.