A defiant Tiger Woods says he will "get the job done" in his quest for another win on the PGA Tour.
Having pushed eventual US PGA Championship winner Brooks Koepka all the way in the year's final major – eventually losing by two strokes – Woods is confident his next victory is around the corner.
The 42-year-old, who has risen a remarkable 1,173 places in the world rankings over nine months, is three wins away from equaling Sam Snead's all-time record of 82 PGA Tour wins.
"I'm close, I have been close to winning tournaments this year," Woods told reporters at Ridgewood Country Club, New Jersey. "I think if I keep giving myself opportunities, I'll get the job done.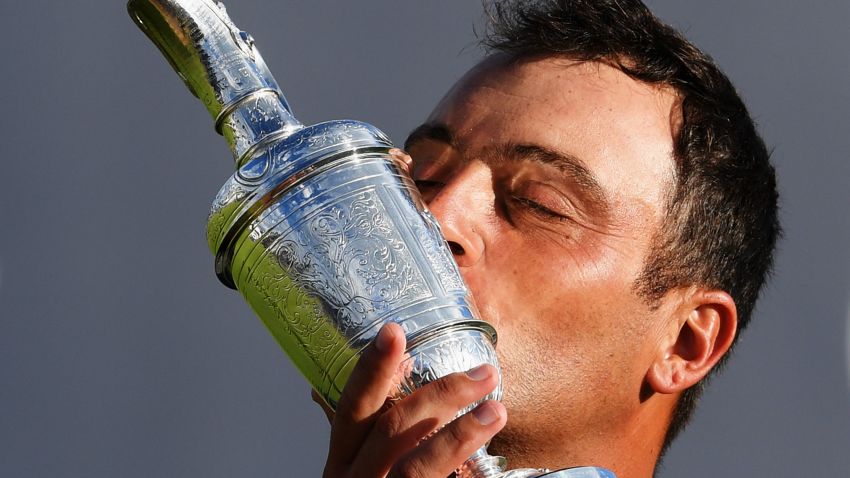 Francesco Molinari and golf in Italy
READ: Pratima Sherpa – The meeting with Tiger Woods 'I'll never forget'
READ: Golf great Bernhard Langer recognized with Payne Stewart Award
"I feel like my next wins are coming soon. How soon I don't know but I'm putting myself there in tournaments now."
Another record Woods is chasing down, albeit one which will be far tougher to attain, is Jack Nicklaus' 18 major victories.
Still four behind Nicklaus on 14, Woods' T6 finish at The Open, having briefly led, and second place at the US PGA has given him the belief he can overhaul the man many consider the greatest golfer ever.
"I've done it two of the last three tournaments I've played and they were big events, so I'm not that far away from getting it done," he said.
"In order to get to Jack's record, I have to pass Snead's record; it's just simple math and I want to make that happen."
FedEx Cup Playoffs
Woods has qualified for the four-tournament season-ending FedEx Cup Playoffs for the first time since 2013, when he won the season-long points race.
He starts The Northern Trust, which begins Thursday, ranked 20th of the 125 players to have qualified, assuring him qualification to the opening three tournaments.
The top ranked 125 players in the world qualify for The Northern Trust, before only the top 100 move onto next week's Dell Championship.
Seventy will then advance to the BMW Championship and the season then finishes with the top 30 at Tour Championship.
World No. 1 Dustin Johnson is the defending champion at The Northern Trust opener.