A movie crew is currently aboard the USS Abraham Lincoln aircraft carrier off the coast of Virginia filming flying sequences for the "Top Gun" sequel starring Tom Cruise, according to the US Navy.
Cruise and his fellow actors are not on board the Nimitz-class carrier at this time, a Navy official said.
"The Navy is supporting one shoot this week aboard USS Abraham Lincoln, per a Production Assistance Agreement signed by Paramount (Pictures) and the Department of Defense," service spokesperson Lt. Cdr. Daniel Day told CNN.
"Our priority will always be warfighting, and training combat-ready Naval aviation forces … That being said, we believe we can support the film and simultaneously achieve training objectives," he said.
The Navy declined to provide specifics about the exact role the service will play in supporting production but one official did tell CNN that US Naval aviators will be flying in the movie.
Paramount Pictures will reimburse the Navy for any costs associated with flying sequences that do not meet training objectives, Day added.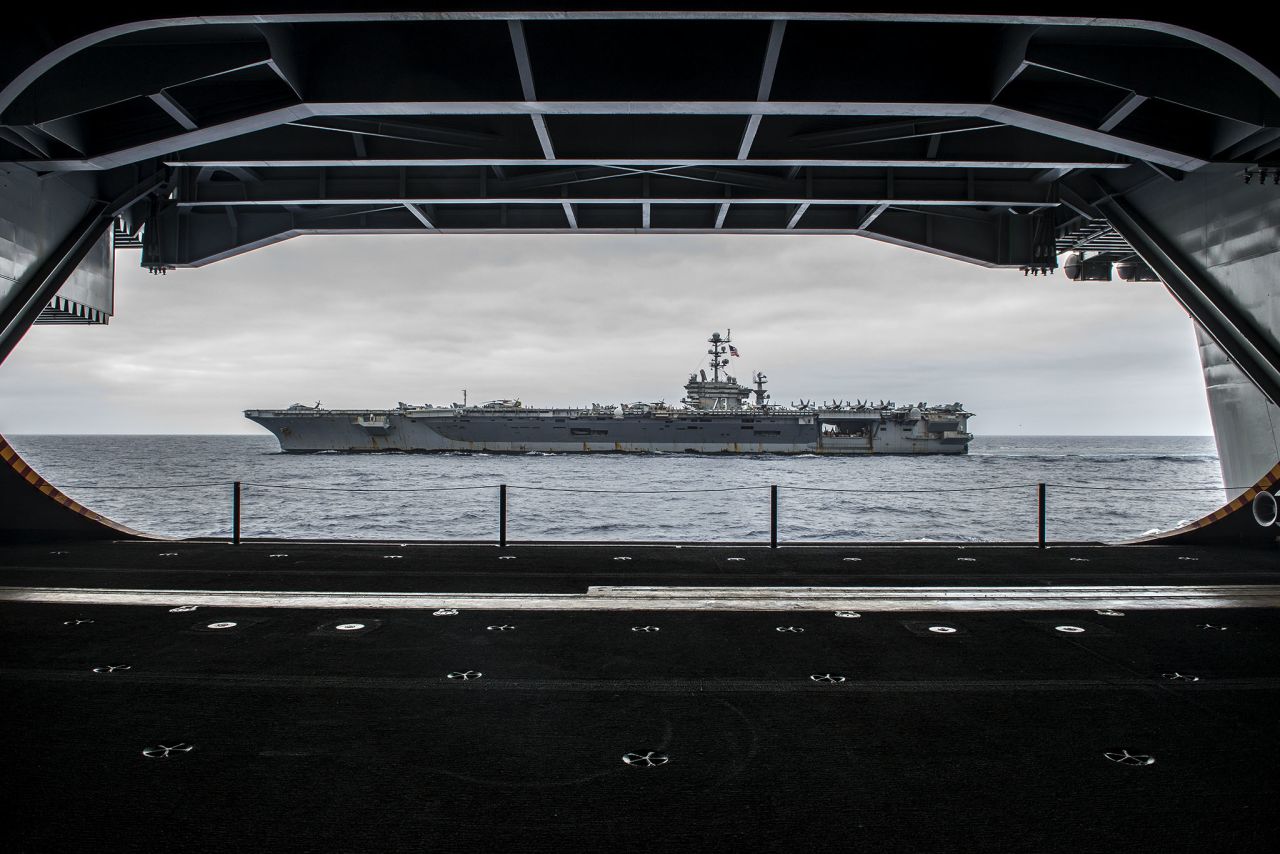 US aircraft carriers
Buzz around a sequel to the hit 1986 film started three years ago when David Ellison, chief executive officer of the Skydance production company, confirmed that the project was in development.
In May, Cruise gave fans a thrill by teasing the start of production by posting a photo showing himself in character as Navy pilot Pete "Maverick" Mitchell looking at his aircraft with the words "Feel The Need" superimposed over the image.
The caption read "#Day1."
The original film centered on pilots attending the Navy's Fighter Weapons School at the former Naval Air Station (NAS) Miramar in San Diego and the Navy said it is providing access to one of its facilities to support the sequel's production.
The plot has largely been a secret but indications are that the film is expected to be set nearly 30 years after the original.
Navy recruitment saw a major boost in the 1980s and into the 1990s after the original film's release. Production of the sequel comes as the Navy – as well as the Marine Corps and Air Force – are all facing a shortfall of fighter pilots, according to a May report released by the Government Accountability Office.
"Service officials attributed these gaps to aircraft readiness challenges, reduced training opportunities, and increased attrition of fighter pilots due to career dissatisfaction," the report said. "To help increase fighter pilot numbers, the military services are taking actions, including increasing the amounts of financial incentives to retain pilots."