Robert Kyagulanyi, the Ugandan parliamentarian popularly known as Bobi Wine, has been charged with treason after a military court Thursday withdrew a weapons charge against him but ruled that he should be tried for treason instead.
The pop star, 36, was then re-arrested and charged in a civilian court. He sat in the dock during proceedings as his lawyers argued he was too weak to stand.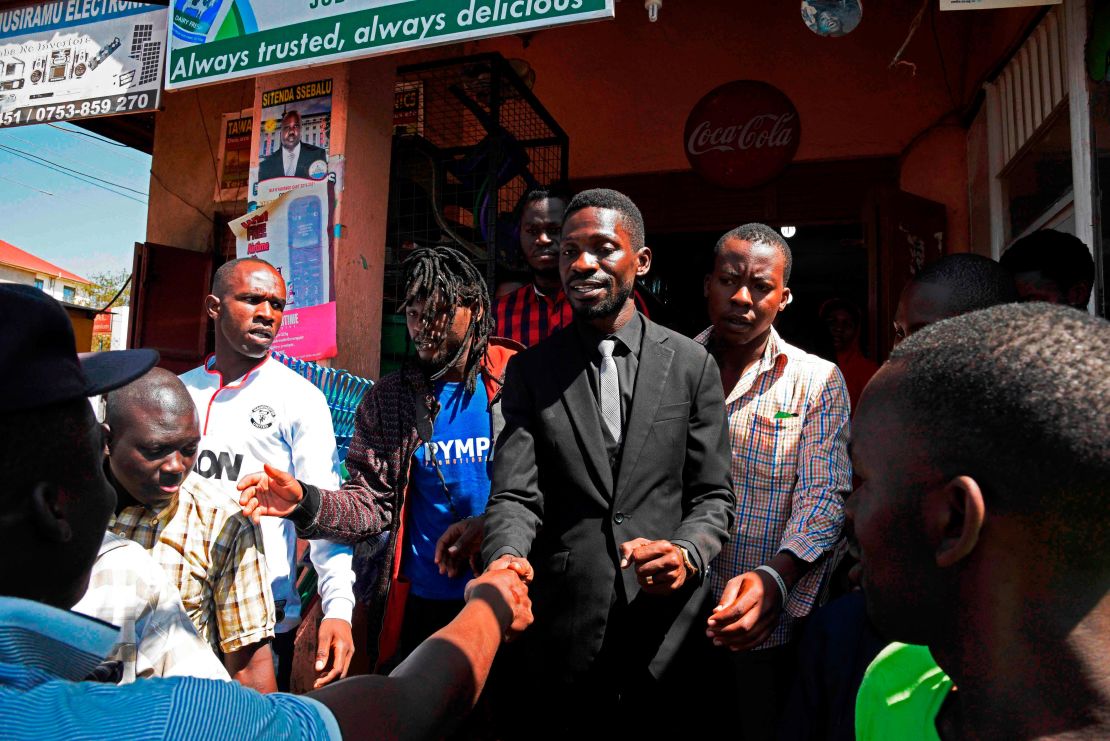 A frail Wine, wearing a Ugandan flag scarf around his neck, was seen walking out of court while being assisted on crutches during a brief adjournment on Thursday morning.
He has been in detention since August 15 and needs urgent medical care, his lawyers argued.
The lawmaker's attorney told CNN last week that his client has been tortured and suffered multiple injuries while in detention.
"He could not stand because his leg had been injured. He was being carried by soldiers at the military court where he has been arraigned when I saw him. He complained of pain in his spine, and we could see he has really been beaten," Erias Lukwago said.
The magistrate court ruled that Wine could have access to his private doctors and the case was adjourned until August 30.
A thorn in Museveni's side
The popular musician is the leader of a youth movement that has rattled the regime of President Yoweri Museveni.
He was arrested alongside other opposition politicians after rioting broke out between rival parties ahead of a local parliamentary election.
Museveni took to social media last week to dismiss allegations the MPs were tortured in detention.
He said in a statement that doctors who examined the lawmaker said he had sustained "no head or chest injuries or bone fractures."
Wine's detention sparked mass protests in the country, leading to a large military presence on the streets of Uganda. Museveni accused Wine and his supporters of intimidating voters and rigging the election in the district.
One person died after a police officer fired on a minibus. Five others were injured during the shooting, police spokesman Emillian Kayima said.
There have been large-scale demonstrations online and on the streets of Uganda to #FreeBobiWine, and musicians around the world such as Chris Martin, Angelique Kidjo, Damon Albarn and others have joined the campaign.
Museveni has ruled Uganda for nearly 33 years and recently got parliament to amend the constitution to drop age limits on leadership.
Stephanie Busari wrote and reported from Lagos and Gertrude Kitongo reported from Johannesburg