Italy's hard-line interior minister is facing an investigation over his handling of the migrant standoff with the European Union as the trapped asylum seekers stuck on a ship in the Sicilian port of Catania for six days have finally been permitted to go ashore.
Italian Coast Guard ship Ubaldo Diciotti picked up 190 migrants on August 15 from an overcrowded boat off the coast of Lampedusa after they were refused entry to Malta. Thirteen were taken to Lampedusa for medical treatment while a further 27 minors were allowed to disembark once the ship arrived in Sicily.
Interior Minister Matteo Salvini refused to allow the remaining migrants to leave the boat until Italy was given assurances that the migrants would claim asylum in other member states.
The Catholic Church has agreed to take some of the migrants while others will be sent to Ireland and Albania, a spokesperson from the Italian Interior Ministry told CNN on Sunday.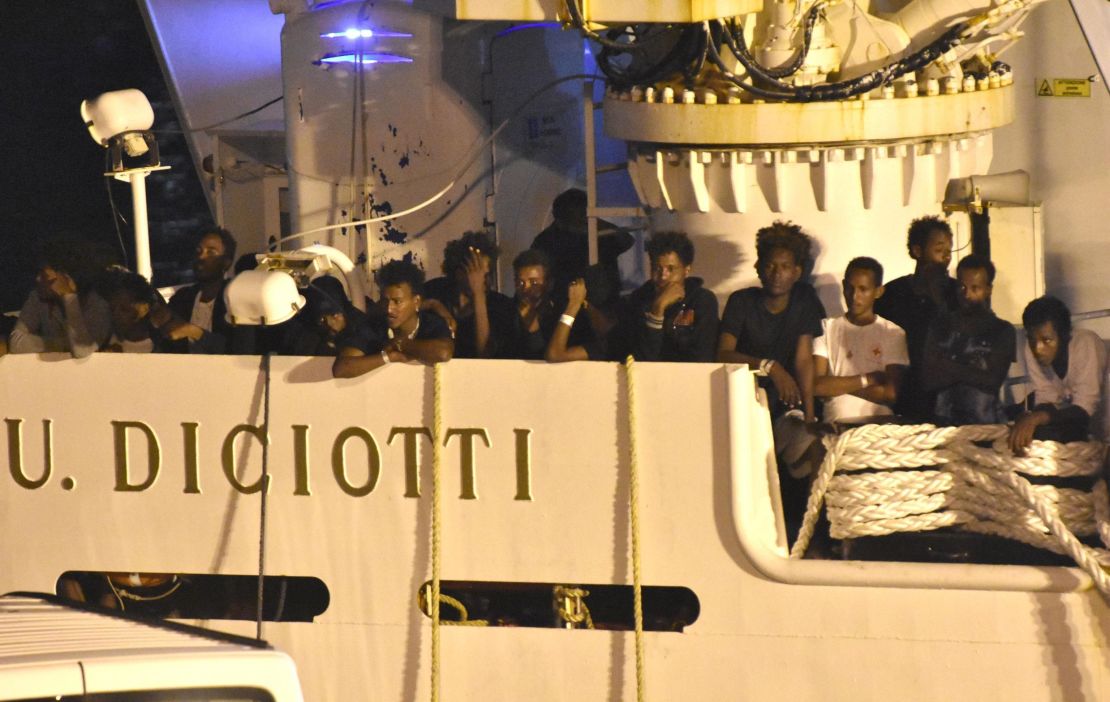 EU countries are bound by the Dublin Regulation, which requires asylum seekers to be registered in the first European country they enter – regardless of whether they entered legally or otherwise. But the directive has been criticized by Italy and Greece, the landing points for many immigrants.
And while Salvini has come under fire for his anti-immigration stance, he has not suffered political fallout back home. Many Italians are exasperated by Europe's fractured response to the crisis, and polls have shown a majority of Italians support the government's hard-line migration policy.
On Saturday, Salvini touted the resolution as a win at a rally in northern Italy, telling supporters: "We have solved the problem of the migrants and the Italian people won't pay."
His boast came as it emerged the populist lawmaker is under investigation by a Sicilian prosecutor over the legality of the prolonged detention and possible abuse of power, the prosecutor's office told CNN.
Salvini confirmed knowledge of the ongoing probe at the rally in the town of Pinzolo, Reuters reported.
"Being investigated for defending the rights of Italians is a disgrace," he said.
Salvini: 'Italy cannot be left alone'
While Italy and the EU clashed over the final destination of the migrants, the UNHCR urged EU members "to do the right thing and offer places of asylum for people rescued from the Mediterranean Sea in their time of need."
Carlotta Sami, South Europe spokeswoman for the UN Refugee Agency, said on Twitter: "People on board have been abused, tortured, trafficked. They urgently need to receive assistance and the right to seek asylum. A fundamental right, not a crime."
At least 1,546 people have died attempting to cross the Mediterranean this year, according to IOM, the UN's migration agency.