The owner of a company that builds 3D-printed guns said he has begun selling blueprints of the weapons to elude a court order on Monday that banned him from giving the plans away for free.
Cody Wilson, the founder of Defense Distributed, said that he interpreted Monday's federal court order to mean that he could not put gun blueprints online to be downloaded for free. Instead, he said, he is now selling the blueprints to customers, letting them name their own price and then emailing or shipping the plans to them.
"Anyone who wants these files is going to get them. I'm gonna sell it to them, I'm gonna ship them. That began this morning," Wilson said. "That will never be interrupted. The free exchange of these ideas will never be interrupted."
Wilson spoke a day after a federal judge in Seattle granted a motion for a preliminary injunction that blocked him from releasing downloadable blueprints for 3D-printed guns until the litigation is resolved.
Critics say the blueprints will make it easier for felons, minors and mentally ill people to potentially make their own 3D-printed guns, which they fear can be made to be untraceable. But Wilson says that the "hysterical" court order limited his free speech rights.
The ruling came as part of a years-long battle between the federal government and Defense Distributed, an Austin, Texas-based organization that in 2013 first posted designs for a 3D-printed handgun called the Liberator. The pistol was made out of ABS plastic, the same material used in Lego blocks, and could be made on a 3D printer.
The US government ordered the blueprints be taken down that year, and Wilson sued the government in 2015. The Trump administration settled the case in June, and the 3D weapon blueprints were scheduled to be posted online August 1.
However, Washington state and other states sued to block the release of the blueprints that day. Judge Robert Lasnik sided with the states and temporarily blocked the settlement, although more than 1,000 people downloaded the designs before the judge's decision.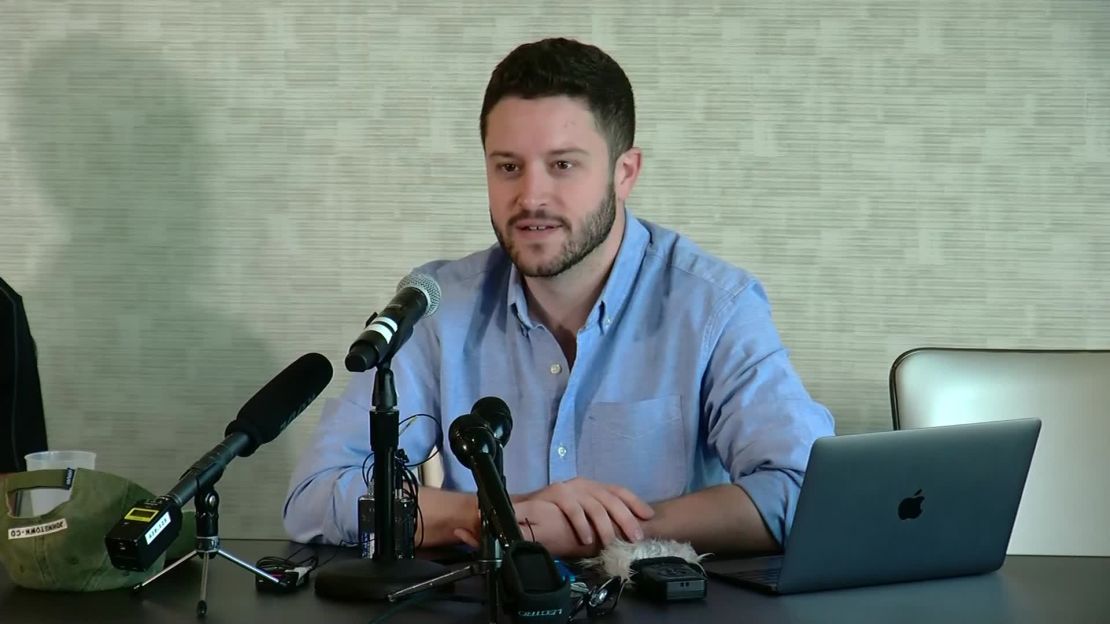 At times brash and smug, Wilson pointed to one line in Judge Lasnik's decision that he said allowed him to legally sell the blueprints.
"Regulation under the (Arms Export Control Act of 1976) means that the files cannot be uploaded to the internet, but they can be emailed, mailed, securely transmitted, or otherwise published within the United States," the court order reads.
Wilson, an open-source advocate, said he preferred to give the blueprints away for free but decided to sell them instead, comparing his decision to the downloadable music industry.
"I'm happy now to become the iTunes of downloadable guns if I can't become the Napster."
Further, he said his company would be fine, and he portrayed his inability to post gun blueprints online as a violation of free speech.
"All that's happened here because of this judge's order is perhaps the doubling or tripling of the valuation of my own company," he said. "Really what's at stake in the courts is simply the government's power to tell you what you can or can't have or can and can't download online."
CNN's Keith Allen contributed to this report.