More and more, Florence is looking like a storm that may give the US East Coast problems as a potentially major hurricane next week.
Tropical Storm Florence, currently in the Atlantic about 1,500 miles from the coast and 765 miles from Bermuda, is expected to strengthen into a hurricane on Sunday and continue gaining power for days.
Swells generated by Florence are already affecting Bermuda and are beginning to reach portions of the US East Coast, the hurricane center said.
"It looks like now that (computer model) consensus really kind of puts it between Georgia and North Carolina," though other states along the coast should watch as well, CNN meteorologist Allison Chinchar said Saturday afternoon.
"If you live anywhere along the East Coast, you want to be paying attention, because even if you (aren't at) the main landfall point, you're still likely to have impacts," including heavy rain and rip currents, she said.
Track the storm and compare different forecast models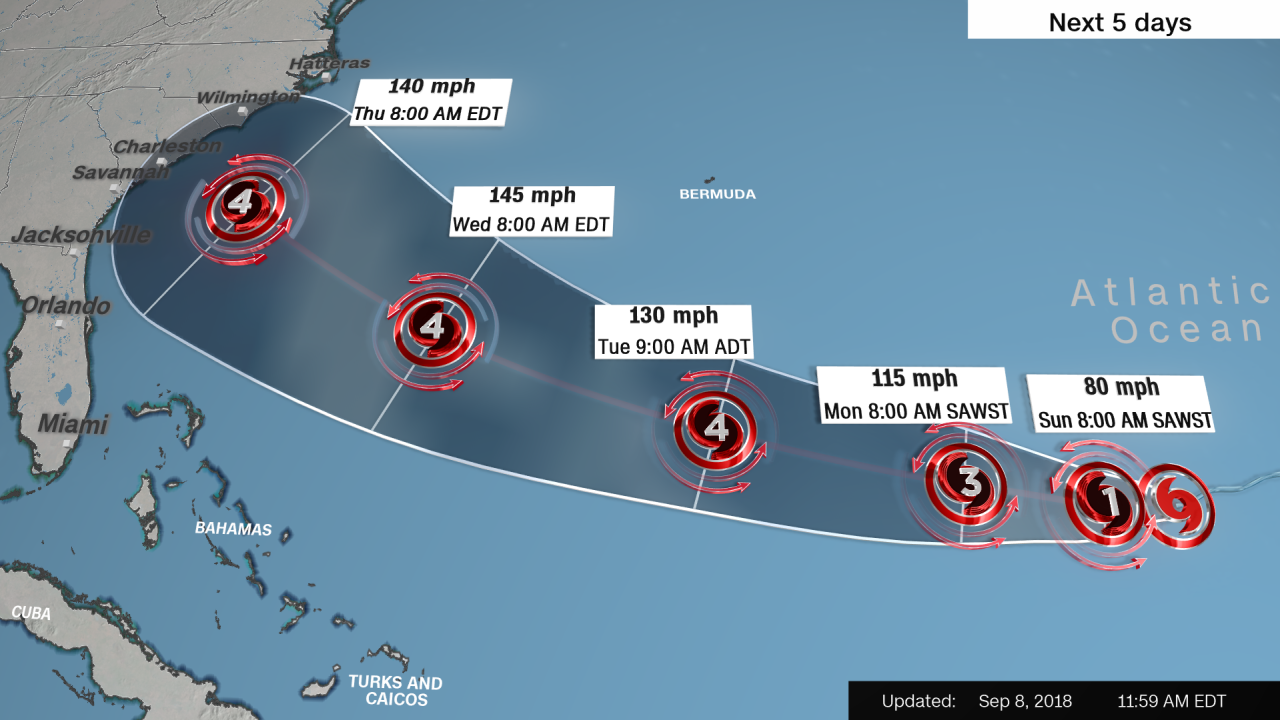 Most computer models predict Florence will slow down as it moves inland, Hennen said, which could add to the heavy rains and potential floods.
"While the impacts of Tropical Storm Florence to Virginia are still uncertain, forecasts increasingly expect the storm to strengthen into a major hurricane that could seriously affect the East Coast and Virginians," Virginia Gov. Ralph Northam said Saturday in a news release.
"We are preparing for the worst, and of course hoping for the best," South Carolina Gov. Henry McMaster said, adding his declaration would allow state agencies to deploy assets quickly to the coast.
North Carolina Gov. Roy Cooper waived certain transportation restrictions so that farmers could harvest and move crops more quickly.
Cooper also urged people to learn what evacuation routes to take, and put fuel in their vehicles in case they're ordered to leave.
"Action today can avoid losses due to Florence," he said.
In a news release, the Navy said the ships can handle destructive weather better while at sea and that "having the ships underway also makes them ready and available to respond to any national tasking, including any needed disaster response efforts in the local area after the storm has passed."
Why Florence is expected to strengthen
Florence already had been the first major hurricane of the 2018 Atlantic season earlier this week, but wind shear weakened it to a tropical storm.
As of Sunday morning, Florence's center had maximum sustained winds of 70 mph.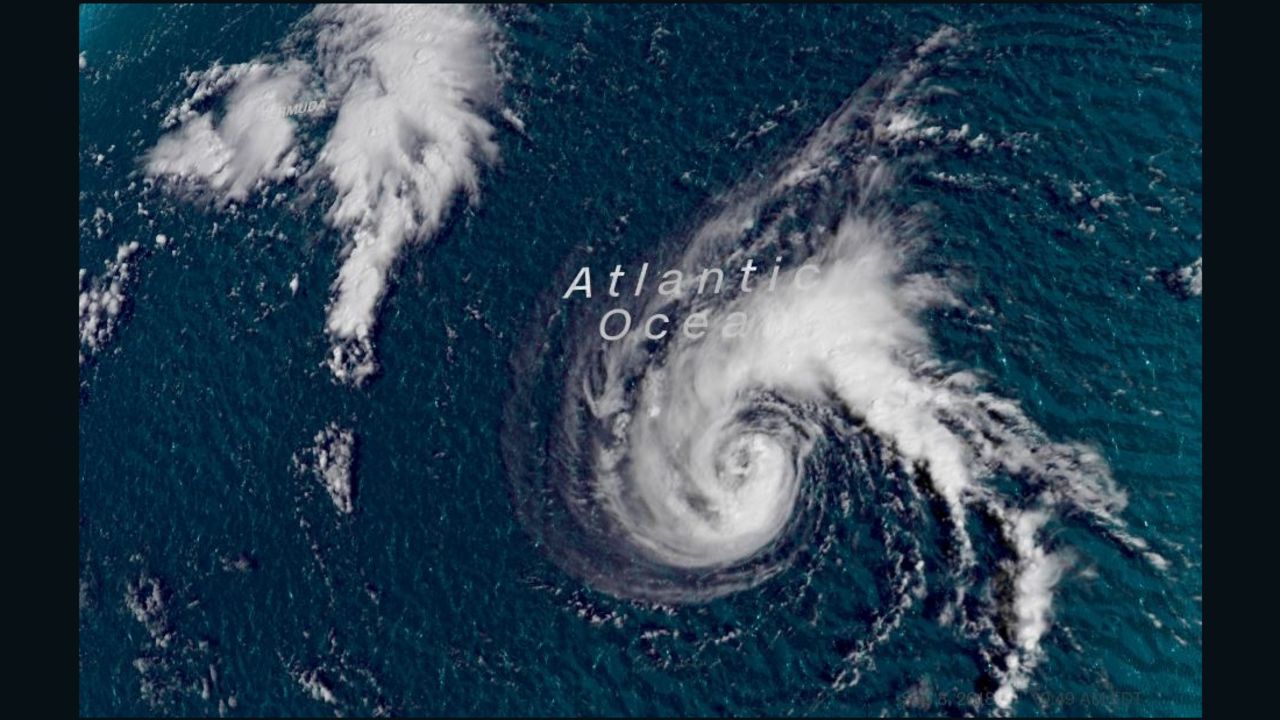 But the shear is abating and the storm is approaching warmer waters – conditions that could allow Florence to become a hurricane again on Sunday and a major hurricane – meaning a Category 3 storm or greater – by Monday, the National Hurricane Center said.
Bermuda and the US East Coast are beginning to see the first impacts of Florence. Some swells generated by the storm have already been reported and can potentially cause dangerous surf conditions and rip currents.
Two other storms brewing
Behind Florence are two other storms that the National Hurricane Center is monitoring.
Tropical Depression Nine became Tropical Storm Isaac on Saturday afternoon over the eastern tropical Atlantic, the National Hurricane Center said. It was about 1,500 miles from the easternmost Caribbean islands on Sunday and could become a hurricane later in the day.
The three systems – Florence, Isaac and Helene – come right before the Atlantic hurricane season hits its peak Monday. The eight weeks around that date often are prime time for the conditions that fuel powerful storms.
CNN's Haley Brink, Brandon Miller and Judson Jones contributed to this report.