Story highlights
A Missouri boy was impaled through the face when he fell on a metal skewer
He survived and is doing well, CNN affiliate WDAF reports
"He could've bled to death in that field, covered in yellowjackets," Shannon Miller said of his 10-year-old son, Xavier, who was impaled in the face with a meat skewer over the weekend in Missouri, CNN affiliate WDAF reports.
Xavier was attacked by yellowjackets – a type of wasp – and fell from a treehouse ladder, right onto a footlong metal skewer, WDAF reported. It pierced just left of his nose and reached the back of his head, missing key parts of the brain.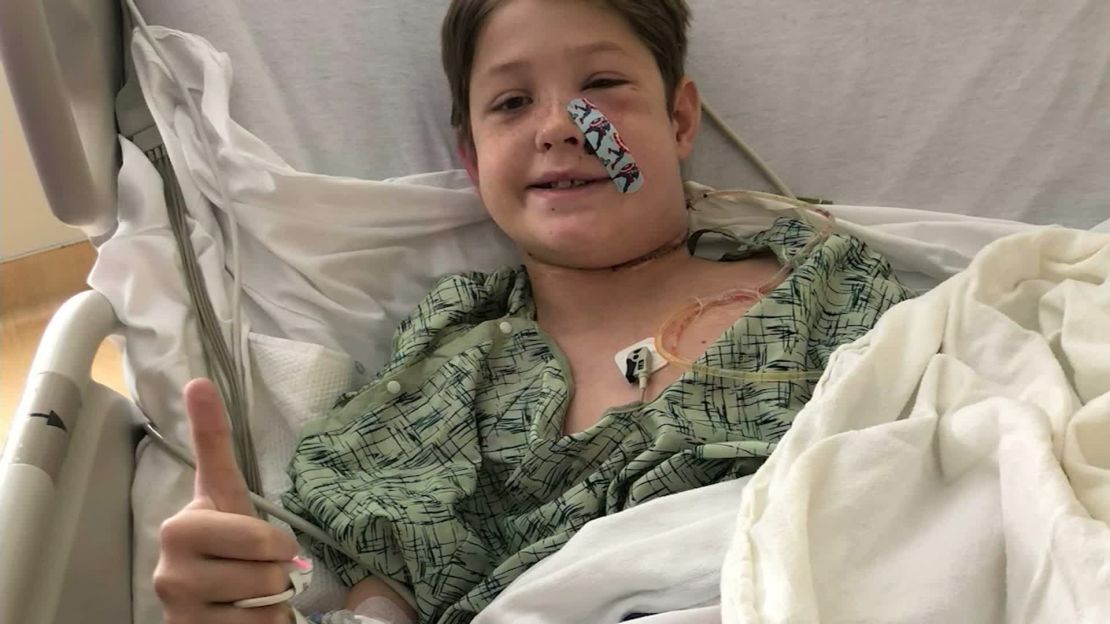 "He was more upset about the yellowjackets than he was about the metal piece sticking out of his face," his father told WDAF.
Oddly, this may have been a good sign: After penetrating head injuries, consciousness is associated with a better prognosis.
Surgeons from the University of Kansas Health System operated on Xavier Sunday, removing the skewer.
Miller described the laughs, cries and cheers that erupted from friends and family when met with news of the surgery's success.
WDAF reports that young Xavier is already on his way back to being a kid this week, playing video games in his hospital room and joking with family, who see a higher power at play in Xavier's survival.
"It was a miracle," said Miller. "Only God could have directed things to happen in a way that would save him like this."