Santiago, Isabela province, the Philippines
CNN
—
Super Typhoon Mangkhut slammed into the Philippines in the early hours of Saturday, bringing ferocious gale-force winds and pounding rains, as aid agencies warned millions are at risk from rising flood waters and landslides.
Mangkhut was the strongest storm anywhere on the planet in 2018, carrying gusts of up to 325 kilometers per hour (200 mph) before it made landfall in Cagayan province, on the northern tip of Luzon, about 1:40 a.m. local time.
When it crossed land, Mangkhut was packing winds of up to 270 kph (165 mph), 120 kph (75 mph) stronger than Hurricane Florence that hit North Carolina on the same day.
After the center of the storm passed the Philippines, Mangkhut's winds slowed enough for the typhoon to lose its "super" status, but it remains a very powerful storm system with maximum sustained winds of 215 kph (134 mph), equivalent to a category 4 hurricane.
It's now pounding the Philippines with heavy rain, and heading west into the South China Sea toward Hong Kong and southern China.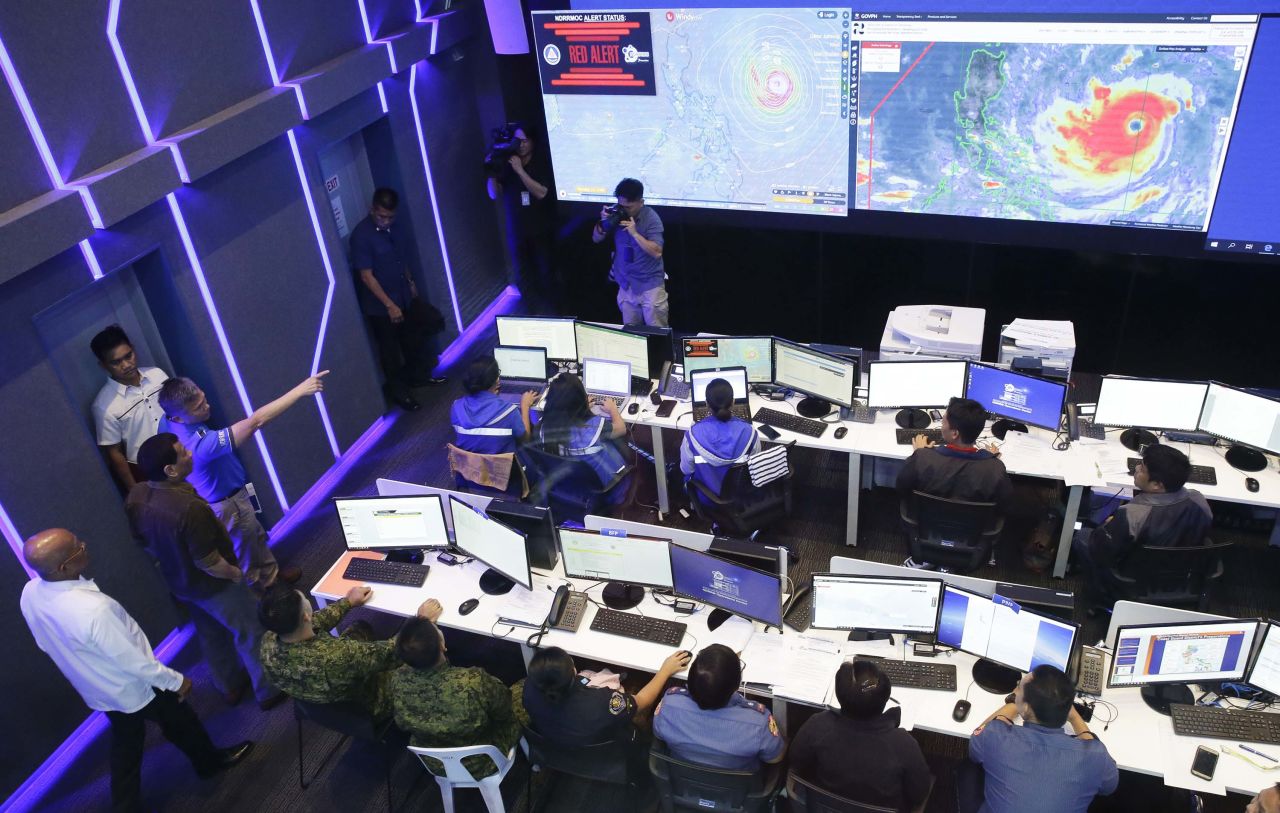 In photos: Typhoon Mangkhut
The Philippines military is sending two C-130 airplanes and 10 helicopters to Cagayan province for typhoon relief and rescue efforts, Defense Secretary Delfin Lorenzana said Saturday, according to Philippine News Agency (PNA).
They'll fly from metro Manila once the weather improves, Lorenzana said, carrying aid and allowing rescuers to access remote areas of the mountainous north.
Earlier, in the provincial capital Tuguegarao, strong winds lashed buildings, pulling off entire roofs and throwing large chunks of debris into the air.
The Governor of Cagayan, Manuel Maamba told CNN there are no reports of casualties, so far. The biggest immediate issue for emergency services remains clearing debris from main roads, said Maamba. Power and communication lines are also down, making it hard to contact more remote areas and assess damage.
Tuguegarao airport in northern Luzon, a vital transportation hub, has also been damaged, potentially complicating efforts to bring in humanitarian aid.
The Philippines Red Cross said waters were rising in parts of Tuguegarao. Video on social media showed people in the city wading through ankle deep water, amid torrential rains.
Storm chaser James Reynolds, who was in a hotel in Santa Ana, in Cagayan, when the storm hit, described how the winds ripped through the hotel's interior, leaving it uninhabitable.
"There was plywood and shards of glass flying through the corridors," Reynolds told CNN. "It must be hell for the people out there living in huts and fragile homes, must be terrifying."
Many of those in Northern Luzon live in isolated farming communities. There are fears the typhoon could lead to flash flooding in more rural areas, triggering landslides.
An estimated 5.2 million people in the Philippines were within 125 kilometers (77 miles) of the projected path of the Super Typhoon, according to the National Disaster Risk Reduction and Management Council.
The scale of the typhoon could be felt in the Philippines capital Manila, more than 340 km (200 miles) from the eye of the storm, where heavy overnight rains have led to widespread flooding in urban areas.
Potential storm surges
Mangkhut is the strongest storm to make landfall in the Philippines since Super Typhoon Haiyan in 2013, which left more than 6,000 people dead, though Haiyan hit a more populated part of the country.
It's also the strongest to make landfall on the Philippines' northern island of Luzon since Super Typhoon Megi in 2010. Northern Luzon was also devastated in 2016 by Super Typhoon Haima, with 14,000 houses destroyed and 50,000 homes damaged, according to CNN Philippines.
Before the storm's arrival Friday, parts of Luzon were placed under Tropical Cyclone Warning Signal No. 4 by the Philippine Atmospheric, Geophysical and Astronomical Services Administration (PAGASA), meaning those areas could expect winds of up to 185 kilometers per hour (114 mph) that could uproot trees, destroy crops, take out electricity and damage buildings. The agency had warned of storm surges up to 19 feet along the Cagayan and Isabela province coastlines.
At 11:00 a.m. local time, authorities warned of potential storm surges up to six meters high in Ilocos Norte, as Mangkhut moved further off the coast.
As of Friday morning, 2,298 families had been preemptively evacuated from their homes in Ilocos, Cagayan Valley and Cordillera administrative regions in northern Luzon. More than 5,000 people have been evacuated from coastal areas in Isabela province, according to Gov. Bojie Dy.
The Philippines Red Cross said it had activated 30,000 volunteers across Luzon to prepare for the impact of the storm and dispatched a "humanitarian caravan" consisting of rescue and relief vehicles to the parts of the island expected to be among the worst affected.
Officials told CNN Philippines the cost to rice and corn crops could be upward of $116 million, with more than 1,220,000 hectares of fields expected to be damaged by the storm.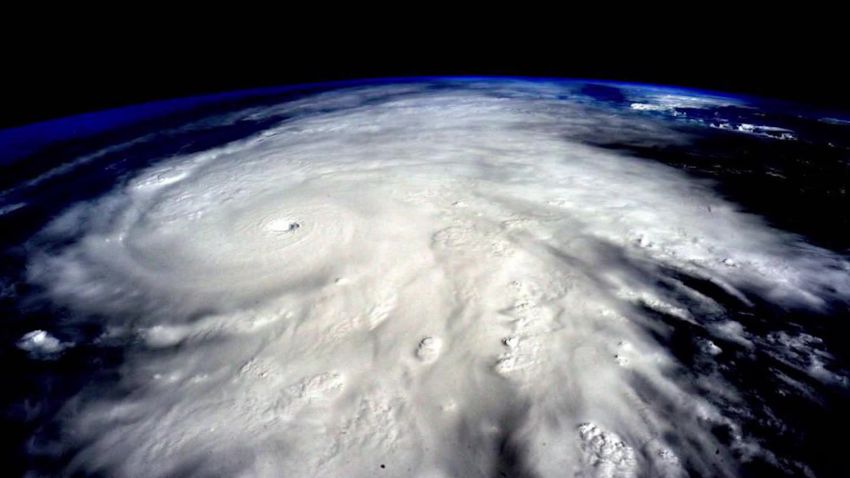 Typhoons vs. hurricanes: What's the difference?
Southern China braces for impact
Once it passes over the Philippines, Mangkhut will continue west through the Luzon Strait into the South China Sea towards Hong Kong.
As of 1 p.m. local time, the Hong Kong Observatory estimated the typhoon had maximum sustained winds of up to 195 kph (120 mph), equivalent to a Category 3 hurricane. It was 730 kilometers (450 miles) southeast of the city and moving at 30 kph (18.6 mph) towards the coast of western Guangdong.
Mangkhut could be one of the strongest storms to have an impact on Hong Kong in more than six decades. The typhoon will make its closest pass to Hong Kong during the day on Sunday, likely during the afternoon.
Officials in Hong Kong held emergency meetings Friday, and residents in low-lying areas and outlying islands have been urged to move to temporary shelters.
Macau's Meteorological and Geophysical Bureau warned that Manghkut would "pose a serious threat" to the Pearl River Delta, where the city is located.
Last year, 10 people died in Macau as a result of Typhoon Hato, the strongest storm to hit the city in more than five decades. It caused widespread flooding and damage to property.
Typhoon Mangkhut will make another landfall on Sunday night in western Guangdong, China.
Correction: This story has been updated to correct the time Mangkhut made landfall in the Philippines.