North Korean leader Kim Jong Un greeted South Korean President Moon Jae-in on his arrival in Pyongyang Tuesday for their third summit this year, as the two countries look to establish peace on the Korean Peninsula.
The two leaders smiled and hugged at the foot of Moon's plane at Sunan International Airport, amid crowds of cheering North Koreans waving flowers and national flags, including those symbolizing a unified Korean Peninsula.
Moon and Kim and their wives then shook hands with various officials, before reviewing a North Korean ceremonial guard. The highly choreographed scene, set to military music, lasted around 15 minutes.
It was the first time Kim had greeted visitors at the airport since the young North Korean leader took power in 2011, according to South Korean officials.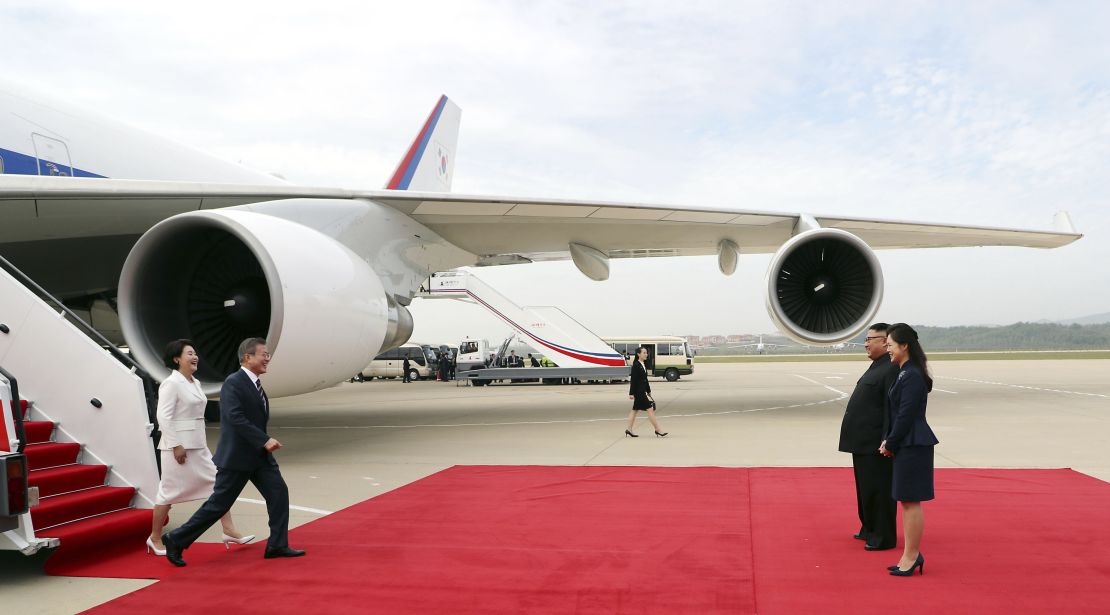 Later in the day, the two rode in an open-topped car through the streets of Pyongyang, waving to thousands of onlookers who had lined the streets.
The historic three-day-trip marks the first time since 2007 that a South Korean president has traveled North. The two leaders will discuss a host of likely issues, including economic cooperation, North Korea's nuclear weapons program and formally ending the Korean War.
"What I want to achieve is peace. Not a tentative change which could be volatile dependent on international situation, but irreversible, permanent and unwavering peace, regardless of what might happen on the global arena," Moon said on Twitter ahead of his departure.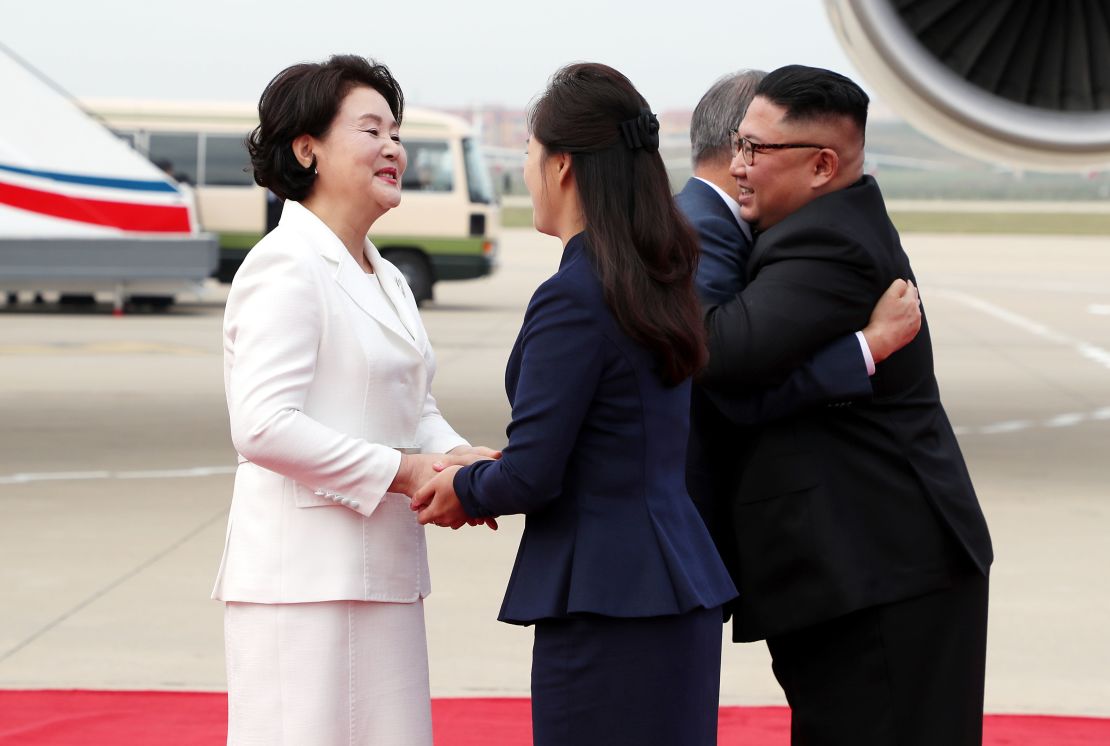 Moon and Kim vowed to bring an end to the Korean War during their first summit meeting. Though fighting ended 65 years ago, the war has never been formally ended with a peace treaty.
While a formal peace regime officially ending the Korean War would need buy in from the US and China – the other participants in the conflict – experts agree that there is nothing to stop the two Koreas declaring an end to the war themselves, or signing a bilateral peace treaty.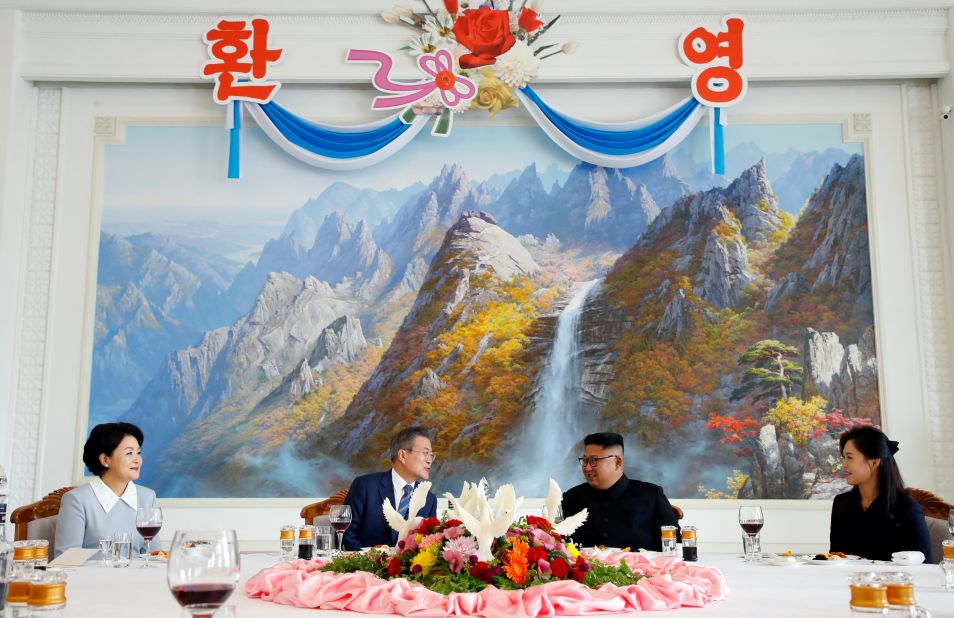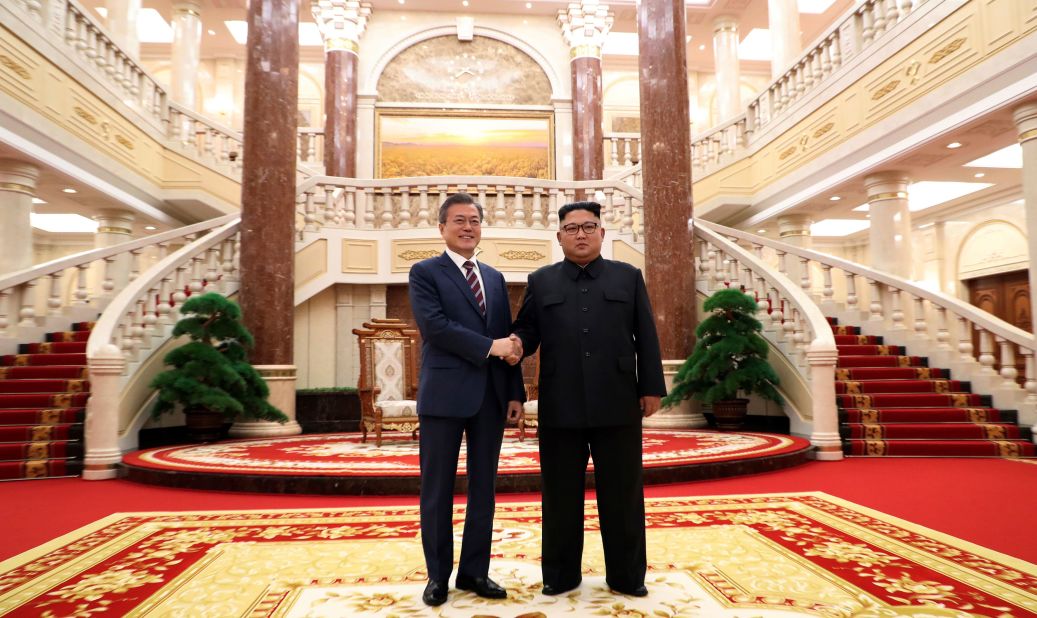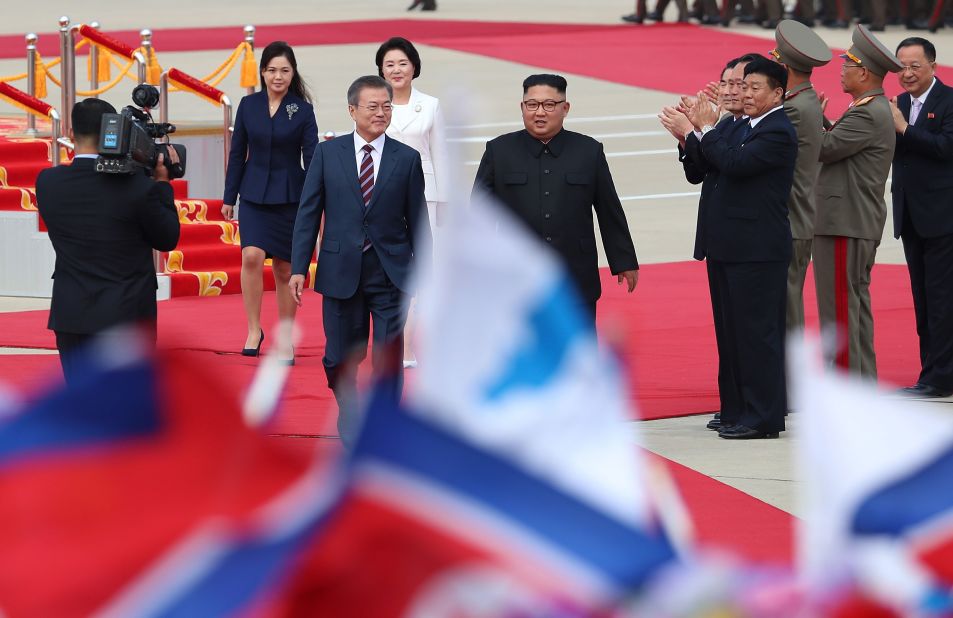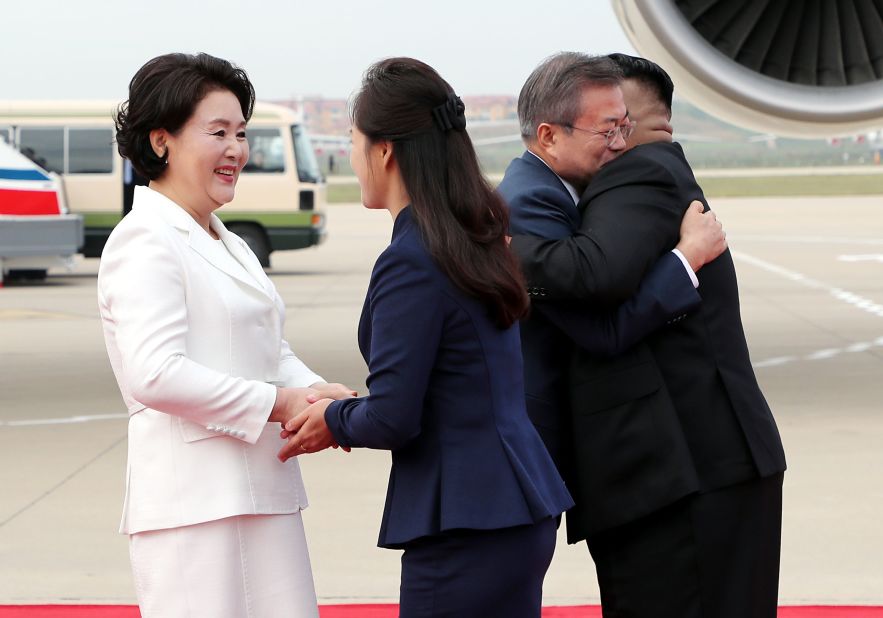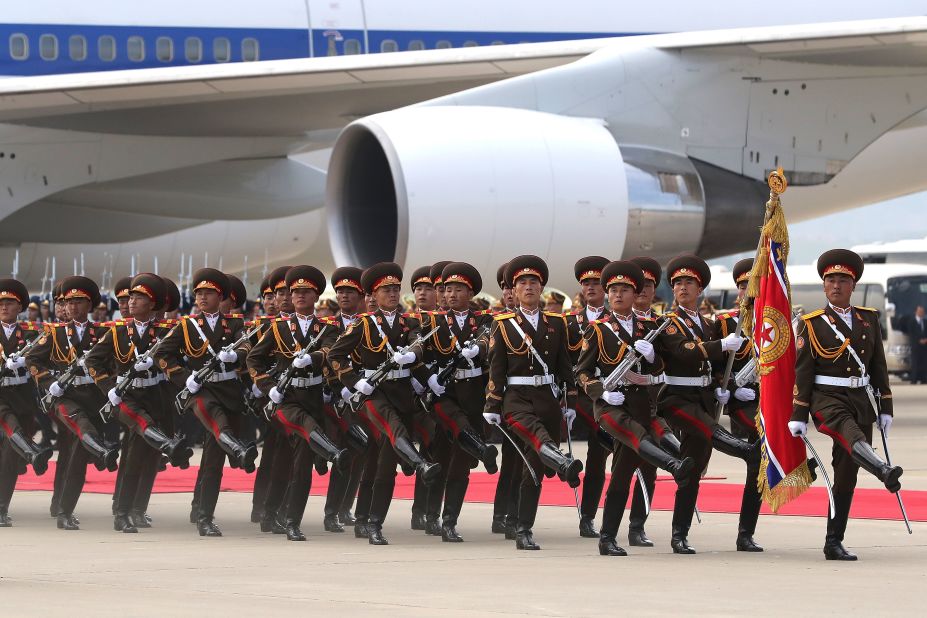 In pictures: Korean leaders meet in Pyongyang
US remains wary
Moon arrived in North Korea with an entourage that includes K-pop stars and nearly a dozen business leaders, including Jay Y. Lee, the head of Samsung.
Though Pyongyang will likely relish the opportunity to court South Korean investors, ongoing nuclear talks between North Korea and the United States are also expected to feature prominently on the agenda.
The third meeting comes as the diplomatic efforts to get North Korea to give up its nuclear weapons and ballistic missiles appear to have hit an impasse. It's been three months since US President Donald Trump met Kim in Singapore – the first-ever summit between the sitting leaders of their two countries – but there have been no visible steps made by North Korea to suggest it has stopped the development of its nuclear arsenal.
Trump and Kim Jong Un's ups and downs
The United Nations' head of political affairs, Rosemary di Carlo,