If you're looking for the perfect job, it's taken. We're talking kitty purrs, couches and cat naps.
That's what Terry Laurmen's life looks like on most days. The 75-year-old cat lover has been volunteering at his local cat shelter, snoozing off in corners while cuddling kitties. Thanks to some viral photos on social media of his siestas, he's been able to raise big bucks for the cats.
In just the last two days, the shelter has raised more than $30,000.
"People have been donating $1, $2 or $5 dollars," said Elizabeth Feldhausen, founder of the Wisconsin Safe Haven Pet Sanctuary in Green Bay. The facility rehabilitates pets with special needs or physical problems.
"[I]t's been so many people that they've made such a huge impact by doing something so small."
About six months ago, Laurmen, a retired high school Spanish teacher, walked in the shelter, brush in hand, and began grooming the cats.
He said the reason he chose this shelter is its "homey" environment.
"They don't have cages and I much prefer socializing the cats in a more natural situation," he told CNN.
The next day, he was back. And the day after.
"He just became a volunteer. He knows who all the cats were," Feldhausen said. "He just enjoys cats so much. It seems like they're his passion in life."
When the shelter first posted a picture of Laurmen dozing off next to his favorite cat, Louis, it took less than a day for the cat to be adopted.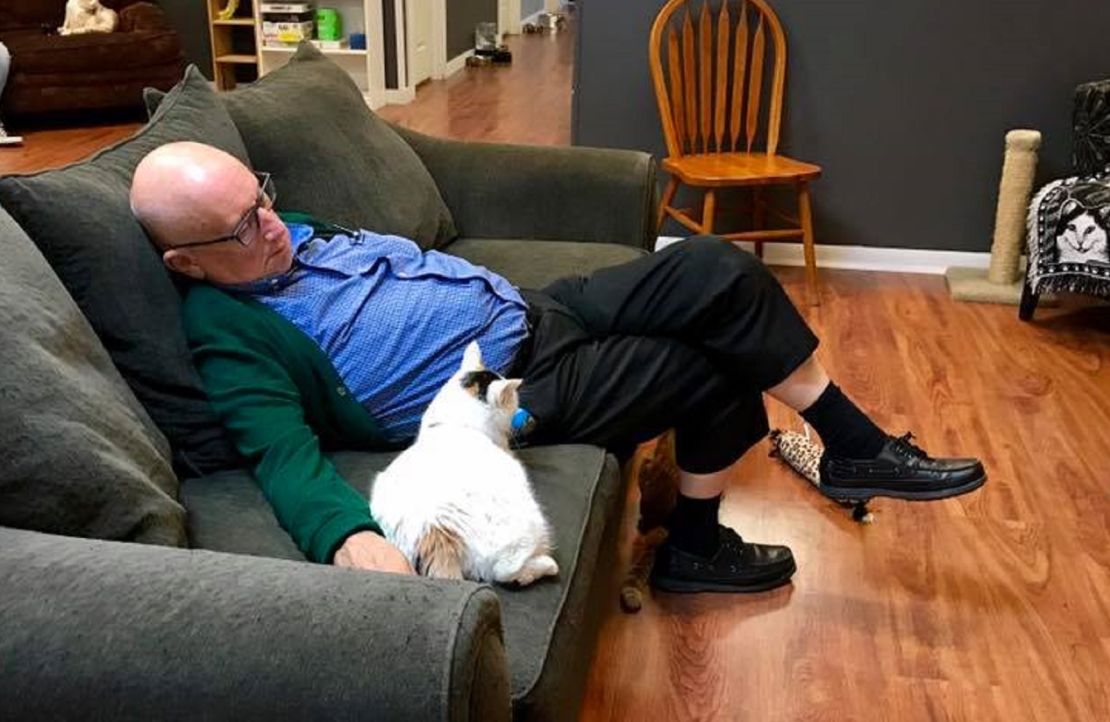 Since then, the staff snapped photos every time he dozed off.
A few days ago, the shelter posted a gallery of his best nap pictures and the internet loved it.
More than $30,000 have poured in – proving once again the power of naps.