Story highlights
Rose wins richest prize on PGA Tour
FedEx Cup victory worth $10 million
Briton recently became world No. 1
Tiger Woods may have grabbed the headlines after winning his first title in five years at the Tour Championship, but it was Englishman Justin Rose who pipped his rival to pick up the most lucrative prize on offer Sunday.
Despite shooting three over at Atlanta's East Lake Golf Club in his final round, Rose secured the season-long FedEx Cup ahead of Woods, in the process taking home $10 million – the biggest prize available on the PGA Tour. The Tour Championship itself offers a first prize of $1.575 million.
The FedExCup is decided by four playoff events in August and September, and the 38-year-old Rose needed a birdie on the final hole to seal victory and prevent Woods from taking home two pieces of silverware. Before the Tour Championship's start, Woods sat 20th on the FedEx Cup rankings.
"This has just been an incredible day for me," Rose said on the PGA Tour's social media channels.
"It wasn't pretty at times but I got the job done when it mattered down the stretch. Obviously awesome to see Tiger back in contention and winning, too.
"For me, this is a culmination of all the hard work over the years. I've been a pro 20 years for the most part. I started my career with 21 missed cuts. To be sitting here as the 2018 FedExCup champion just proves that hard work goes a long way."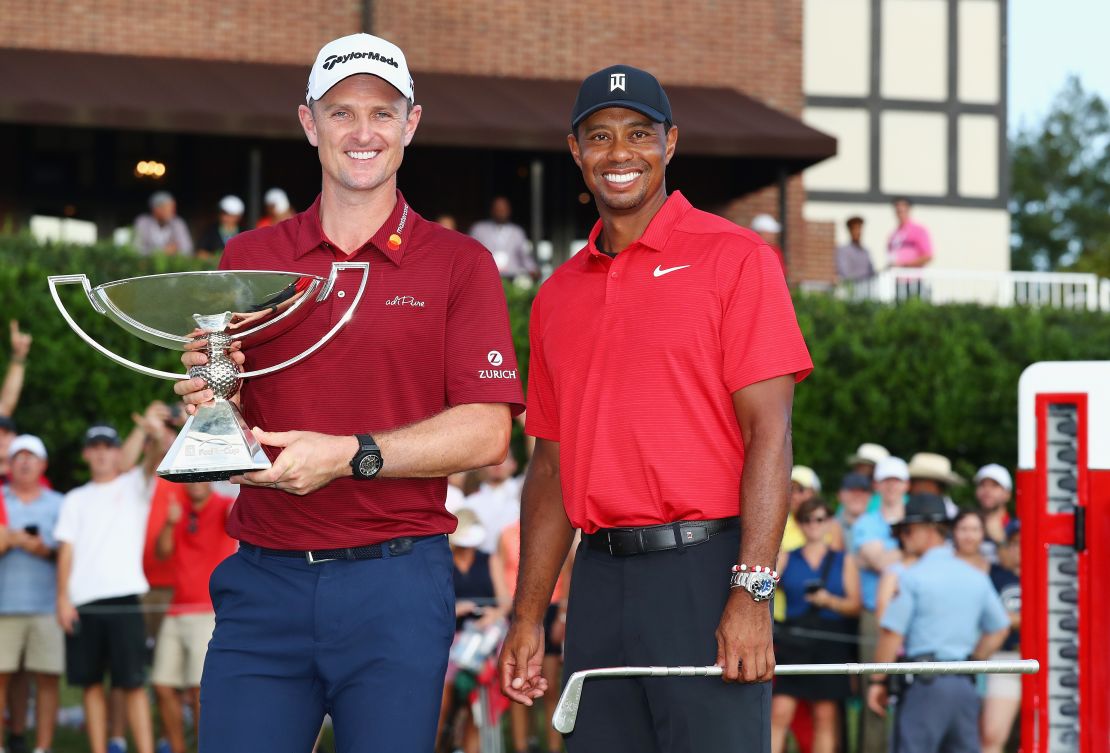 Three top-five finishes towards the end of the season had helped the Rose climb to the top of the world rankings for the first time in his career.
He started the week second in the FedExCup standings, with Americans Tony Finau, Dustin Johnson, Bryson DeChambeau and Woods all in contention to take the overall crown.
Olympic champion Rose was in the driving seat heading into the final round at East Lake, but almost saw victory slip from his grasp as bogeys on the 11th, 14th and 16th holes seemed to have handed Woods the advantage.
A closing birdie, however, saw Rose close the season on 2,260 points from 18 events – just 41 ahead of Woods – to become just the second European to win the FedExCup after Rory McIlroy in 2016.