The chances of Britain holding a second referendum on Brexit just got higher.
Britain's opposition Labour party voted overwhelmingly Tuesday for a policy that would put a new vote on the table if Prime Minister Theresa May failed to get an eventual Brexit deal through the UK Parliament.
And Labour's Brexit spokesman, Keir Starmer, received rapturous applause at his party's annual conference when he raised the prospect that staying in the European Union would be on the ballot paper.
"Nobody is ruling out 'Remain' as an option," he said.
His comments were significant because Labour has been as divided over the issue as May's Conservative Party. Some Labour MPs represent districts in Britain that voted decisively to leave the EU in the 2016 referendum, and fear losing their seats if there is a general election. The Labour leader, Jeremy Corbyn, is known to be a lifelong Euroskeptic.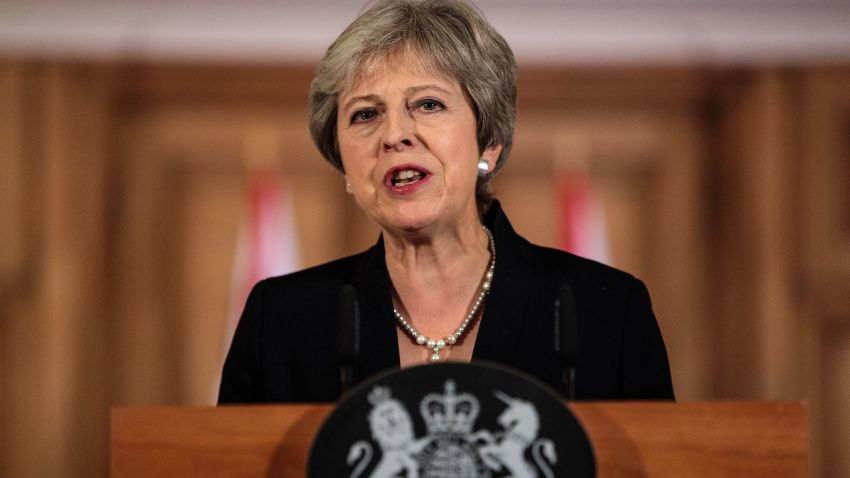 Theresa May demands 'respect' from EU
But the party membership, which propelled Corbyn into power, strongly supports staying in the EU and has forced the leadership's position to evolve. Delegates at the party conference in Liverpool, northwest England, voted overwhelmingly for a motion that calls for a second referendum in the event that Parliament fails to approve an eventual deal.
Starmer told delegates at the party conference in Liverpool that Labour would vote down any deal struck by May.
"If the Prime Minister returns with a deal that does not meet our tests, and that looks increasingly likely, we will vote against her deal," Starmer told the rapturous crowd. "A vague or blind Brexit is a leap to nowhere, and we will have no part in it."
Opinion: Theresa May is surrounded by hopeless enemies
Starmer said Labour preferred the uncertainty to be settled in a general election "but if that's not possible, we must have other options … that must include campaigning for a public vote."
"Nobody is ruling out remain as an option," he added, in remarks that were not included in the text of his speech released by the Labour Party.
Last March, Labour outlined six tests upon which it planned to assess any final Brexit deal, including the provision of a "strong and collaborative" future relationship with the EU, the delivery of the "exact same benefits" provided by the UK's current membership of the single market and customs union, and the "fair management of migration" in the interests of the British economy.
On Sunday, in an article for the Britain's Sunday Express newspaper, May reiterated her opposition to a new Brexit referendum. "Some are now openly advocating a second referendum and extending Article 50 to delay Brexit, sending us right back to square one," she wrote.
Calls for a second referendum have increased since May returned from an informal EU summit in Salzburg, Austria last week and admitted discussions were "at an impasse."
May struck a defiant tone during a Downing Street statement in which she called for the EU to "respect" the British position and the result of the June 2016 referendum.
She called on the EU to spell out its objections to her plan or come up with an alternative.
"Throughout this process, I have treated the EU with nothing but respect. The UK expects the same. A good relationship at the end of this process depends on it," May said.