New Zealand Prime Minister Jacinda Ardern has told CNN she hoped the decision to bring her 3-month-old baby to the United Nations General Assembly would "create a path for other women."
Ardern's daughter Neve was in the audience as her mother addressed the assembly while her father, Clarke Gayford, held the baby.
"I want to normalize it," she told CNN's Christiane Amanpour, of Neve's presence at a work event.
"If we want to make workplaces more open, we need to acknowledge logistical challenges… by being more open it might create a path for other women.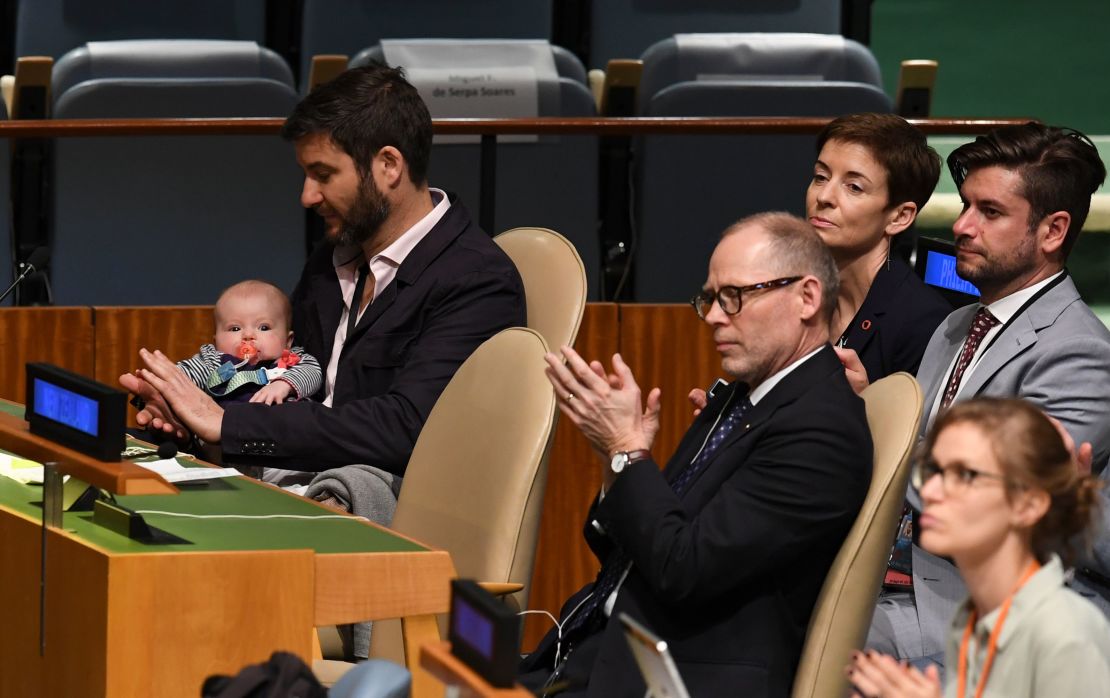 Ardern is just the second world leader to have a child while in office after former Pakistani Prime Minister Benazir Bhutto.
After giving birth on June 21, Ardern took six weeks off before returning to work. Her husband, a television presenter, stays at home to look after Neve.
"What I consistently acknowledge is that I have assistants who help Clarke with the ability to juggle his career and be our primary caregiver," she said.
"What has struck me is the number of men and women who have said 'we do the same thing.' There's a lot of discussion… And we need to normalize that too."
Ardern, the country's youngest Prime Minister for 150 years, believes her ability to handle having a young child while in office is helped by the New Zealand public.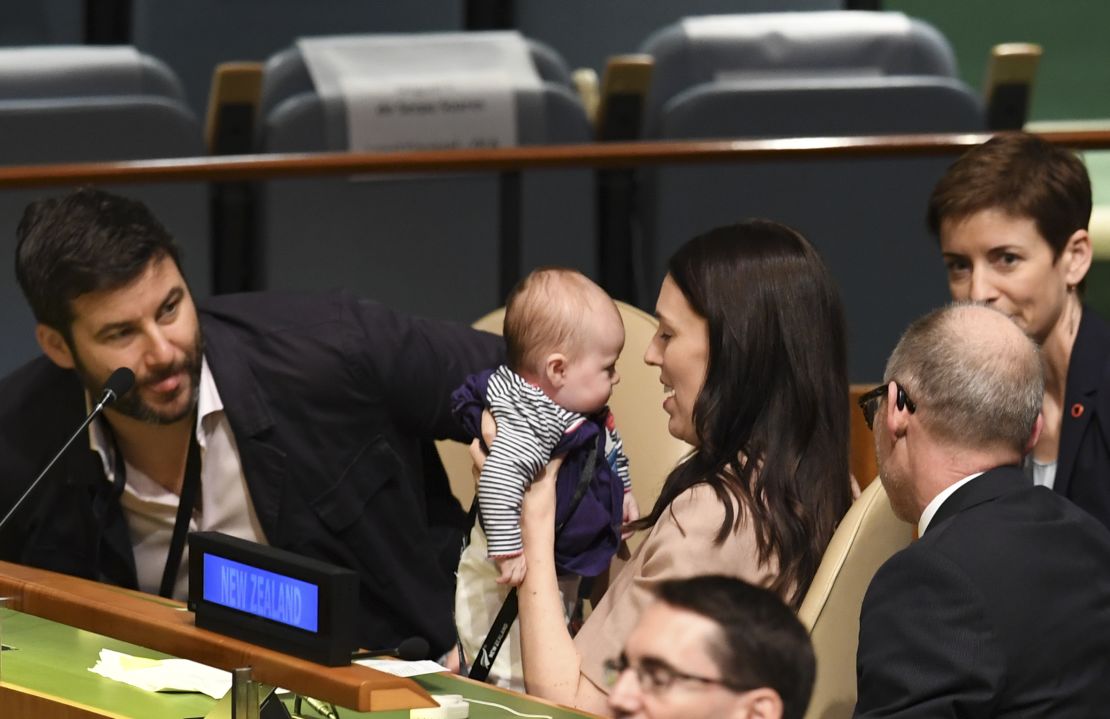 She says the forward-thinking nature of the public has been hugely supportive since she announced her pregnancy.
"I'd classify us as being incredibly progressive," she said of New Zealanders.
"The fact I'm the third female Prime Minister, I never grew up believing my gender would stand in the way of doing anything I wanted.
"I credit the women who came before me and credit New Zealanders for welcoming me having a child… positivity outweighed negativity. I'm proud of the nation."