Story highlights
The Monaco Yacht Show is on between September 26 and 29
With the 2018 Monaco Yacht Show in full swing, we take a look at the 10 biggest yachts on show at Port Hercules.
As many as 120 superyachts will be on showcase this year, attracting prospective buyers who aspire to travel the world in style.
From champagne and caviar themes, sleek designs, waterfall swimming pools, helicopter pads and beach clubs, these luxurious superyachts have anything and everything on board.
READ: The Monaco Yacht Show, a place for millionaires – and millennials?
Kismet
At 312ft, Lurssen's award-winning KISMET will be the largest yacht at this year's Monaco Yacht Show.
Built in 2014, it can sleep up to 12 guests overnight across seven cabins – two master suites, two generously-sized VIP suites, two double bedrooms and two twin bedrooms.
Onboard there are two helicopter pads, an outdoor bed for stargazing and a multi-level swimming pool with a jacuzzi.
The decor inside is influenced by a "champagne and caviar" theme – with golden undertones and dark, masculine features.
READ: Glass, silence and no offices – what the super rich want on a superyacht
KISMET is currently owned by billionaire Shadid Khan who also owns the Jacksonville Jaguars and Fulham FC. It reportedly charted guests Beyonce and Jay-Z in July.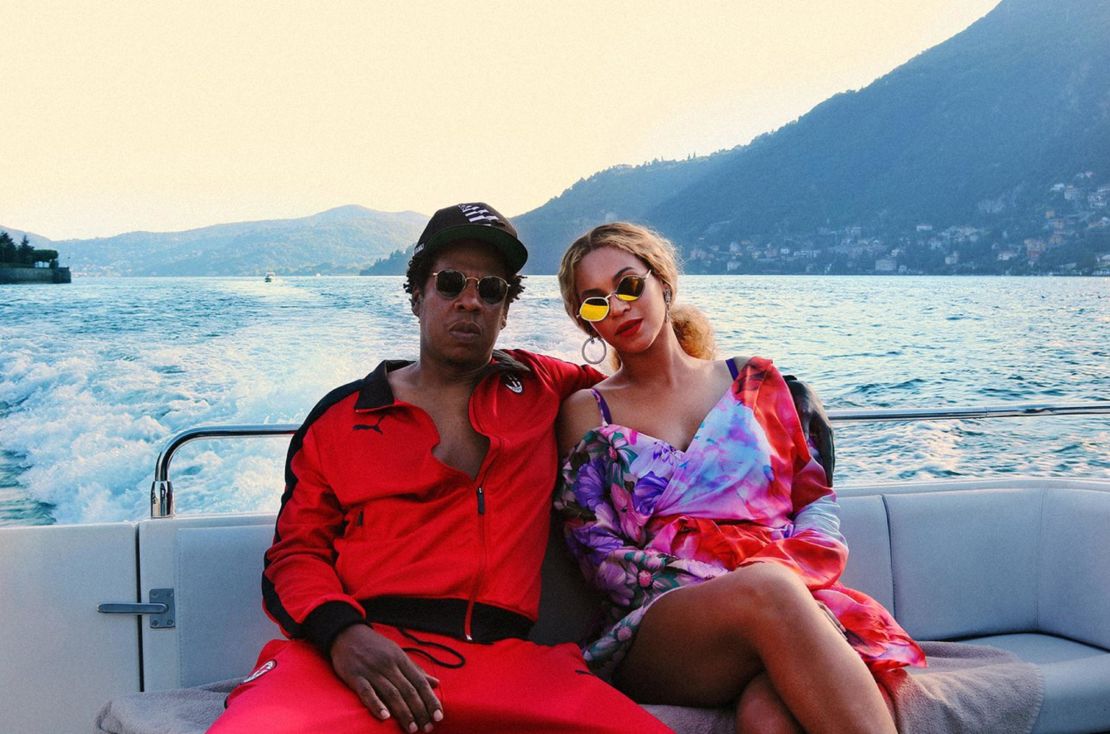 Aquarius
Built by Feadship Shipyard in the Netherlands, Aquarius will be the second largest superyacht at the Monaco Yacht Show this year at 301ft.
Onboard are several sun lounging areas, a beach club with a gymnasium and spa facilities. Inside, it's interior is clean with vibrant color accents.
It can sleep up to 14 guests, with an owner's stateroom – which boasts a private deck, separate his and her bathrooms, a massage room, media room and private terrace.
READ: Confessions of a superyacht stewardess
There are also six staterooms for 12 guests and it can also accommodate 31 crew members across 14 crew cabins, one captain's cabin and two staff cabins.
DAR
Oceanco's 295ft yacht, DAR, was built this year and will make heads turn this year in Monaco.
It's resemblance to a hammerhead shark earned it the nickname "Project Shark" during construction. It has a steel hull and an aluminum superstructure.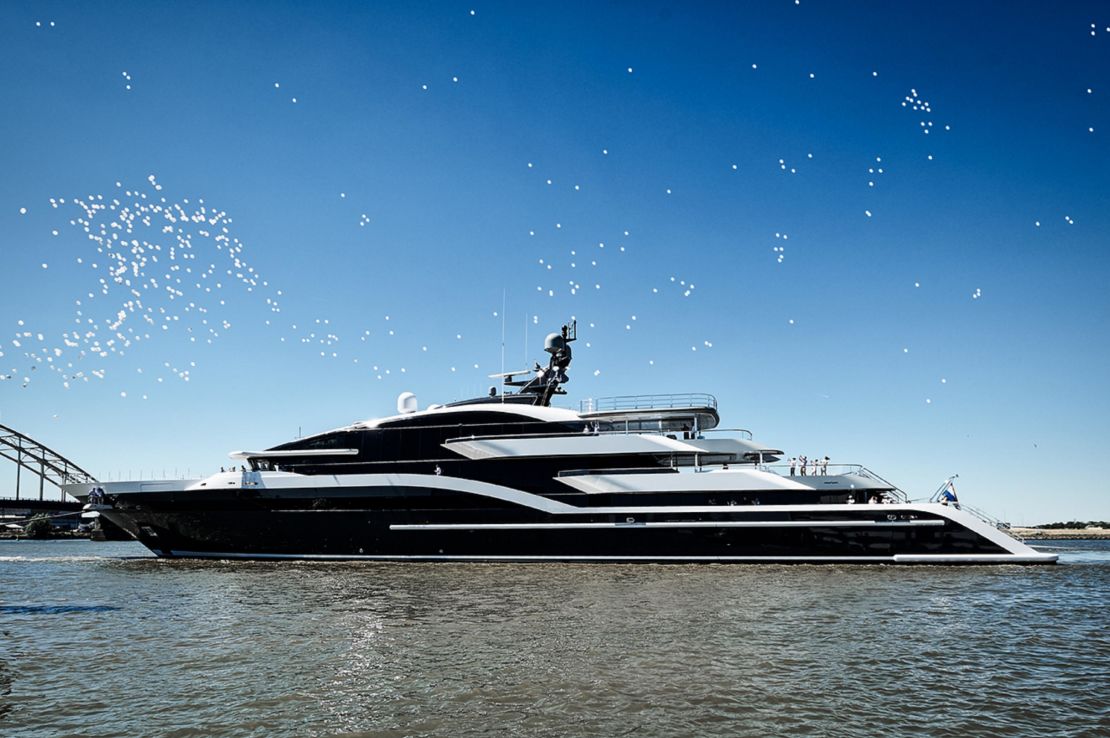 Features of the luxury mega yacht include a beach club, panoramic views with floor-to-ceiling windows, a tender garage, a helipad, swimming pool and "zero speed stabilizers" which provide extra comfort onboard while at anchor.
IN PICTURES: The best toys and small vessels to accompany your superyacht
It can sleep up to 12 guests, with one master suite and five guest suites.
On September 25, DAR won Best Exterior Design and Finest New Superyacht at the 2018 Monaco Yacht Show Superyacht Awards.
Illusion Plus
Described as "one of the most anticipated new built launches of 2018," Pride Mega Yachts' Illusion Plus will make it's debut this year in Monaco.
At 290ft, the superyacht is the largest yacht ever built in Asia.
Its contemporary design boasts Asian influences with clean lines and neutral colored furnishings.
READ: Is yacht hacking he next big cybercrime?
It can sleep up to 12 guests and 25 crew members and is on sale for $145M.
Onboard there is a dedicated spa, beauty salon, gymnasium, two jacuzzi pools and a helipad.
Barbara
290ft Oceanco superyacht, Barbara – which was built in 2017 – features both indoor and outdoor cinema facilities.
With plenty of retractable balconies to open up interior spaces, the yacht is described as "modern and elegant, comfortable and classic."
Split over six decks, glass is used extensively across its exterior, making guests feel more connected to the water surrounding them.
READ: Monaco – Land of superyachts, super casinos and super rich
It's currently on sale for $210M and can sleep up to 12 guests over six rooms.
Air
In 2011, Feadship's Air was the first superyacht to have a fully certified commercial helicopter pad under the Large Commercial Yacht Code.
At 265ft, the yacht was refitted in 2017 and features a "sophisticated minimalistic interior" and a contraflow pool, sun deck gym, massage and steam rooms and an outdoor pop-up television screen.
IN PICTURES: 10 of the world's most expensive superyachts and their owners
It has a distinctive matte black hull and includes many water toys such as wet bikes, kite surfing, waterskis, a jet ski, kayaks, diving gear and wakeboards.
Go
Turquoise Yachts' 253ft Go superyacht can accommodate up to 18 guests overnight across nine cabins.
Its interior is elegant and sleek and key features include a dedicated owner's deck with uninterrupted panoramic views over the bow.
IN PICTURES: The glitz and glamor of the Monaco yacht scene
Onboard guests can enjoy a large beach club, spa, gym, steam room and sun deck with a communal pool.
Boadicea
Built in 1999 and refitted in 2017, Amels' Boadicea 247ft yacht can accommodate up to 12 guests overnight.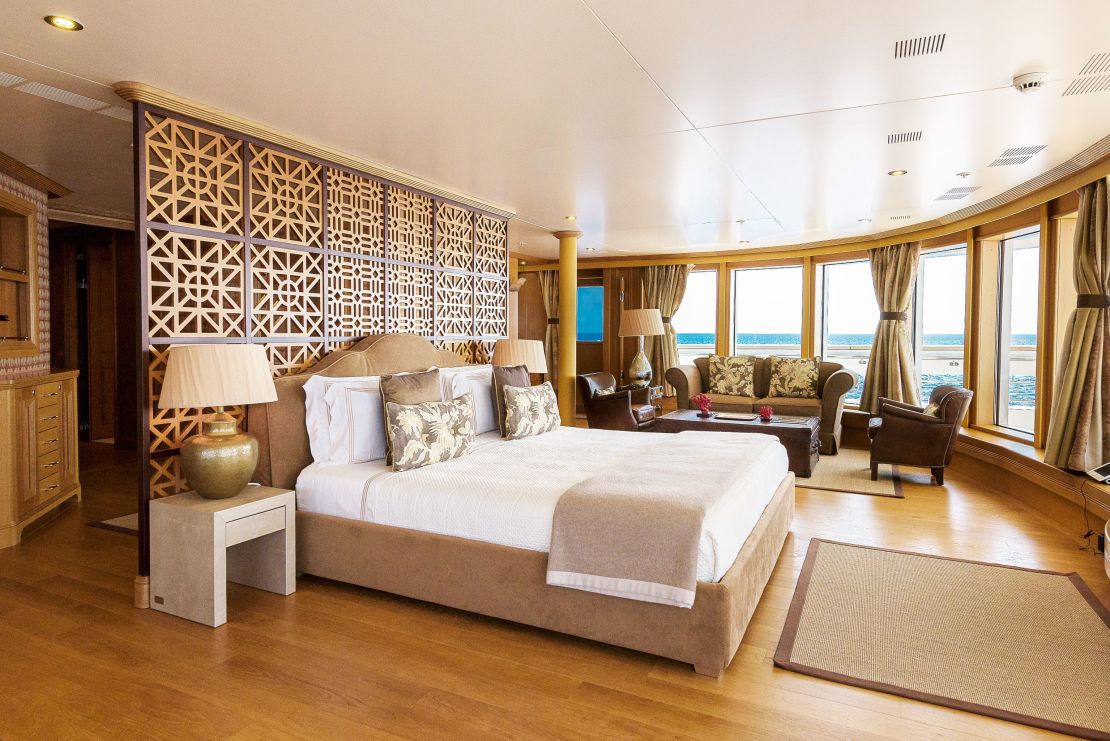 It features a 14-seat cinema, a beauty salon, a huge sundeck area with a pool and a helicopter landing area.
READ: Sailing the world with a baby
At the Monaco Yacht Show, it is on sale for $62M and is also available for charter.
Elandess
The 244ft superyacht Elandess – built by Abeking and Rasmussen in Germany – was finished in 2018.
It offers a "plethora of spectacular communal spaces," a "Nemo Lounge" which features views of life above and below the waterline, a large swimming pool and a spacious sun deck.