New satellite imagery from DigitalGlobe shows entire neighborhoods, even a bridge, wiped away in Friday's deadly earthquake and tsunami in Indonesia.
The death toll, over 1,200, is still climbing from the 7.5 magnitude earthquake and resulting tsunami; the full extent of the damage has not been fully assessed.
Making matters worse, food and water supplies are dwindling.
These satellite images give a glimpse at the damage in the worst hit areas.
One day, Petobo was there. The next, it was mostly debris and dirt.
During the earthquake, soil liquefaction caused the ground to boil, the dirt in the village becoming liquid.
Large swaths of Balaroa, too, is there one day and gone the next.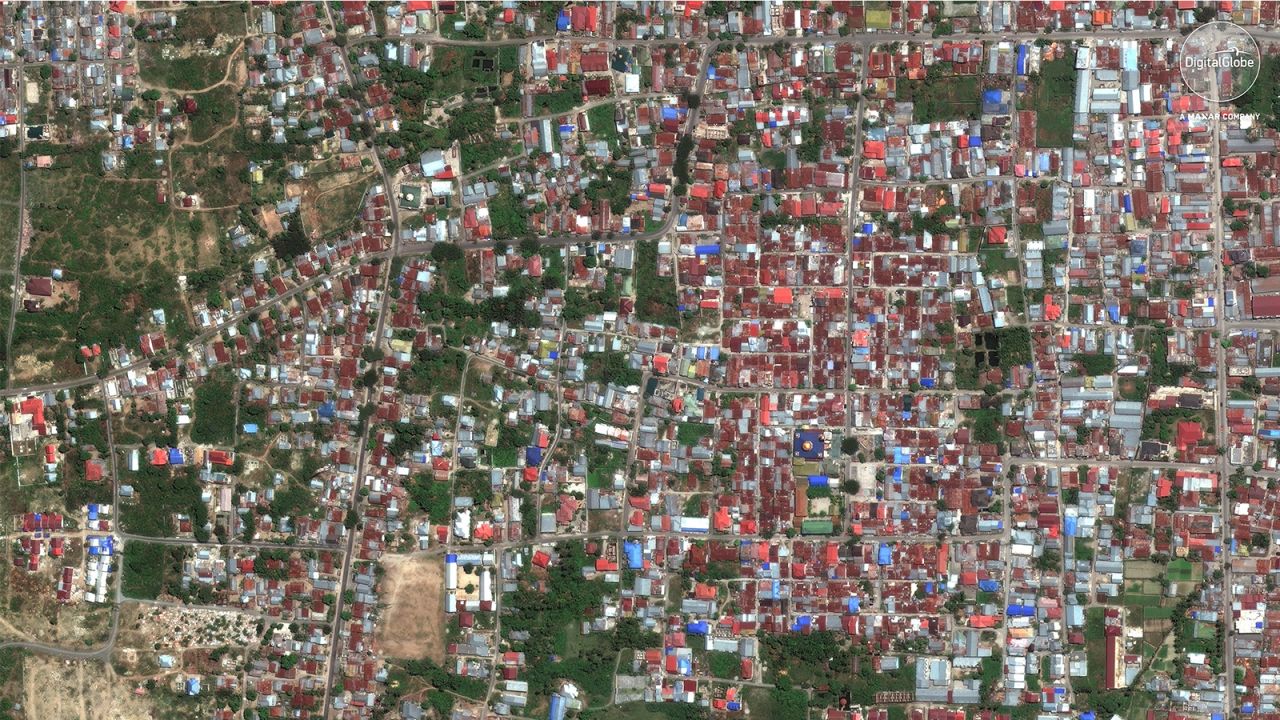 The tin roofed houses, even the dome on the Daarul Muttaqiin Inpres Balaroa Mosque, have been swept away.
In the center of Palu, the Roa Roa Hotel was a self-described three-star business hotel. Its eight floors now sit in heaps of concrete.
Rescue crews have been scrambling to rescue the 50 people believed to be trapped underneath the rubble.
Before the earthquake, the Palu Grand Mall overlooked the shoreline and Palu Bay. Now it's waterfront; the tsunami obliterated the houses dotting the coast in front of it.
The first videos posted to social media of the tsunami were posted from an elevated position at the mall.
Before the earthquake and tsunami, the Panulele bridge spanned the Palu River in Palu. Now, it sits toppled into the waterway.
Satellite images show part of the connecting roadway to the bridge also washed away. Large chunks of the coastline are missing.
Less than a mile east down the road, a jetty is gone.
The buildings surrounding it are obliterated; debris is scattered around the area.
Just east of Panulele bridge, most of Talise Beach Park is gone. The ground, eroded away in the tsunami, has been replaced by water.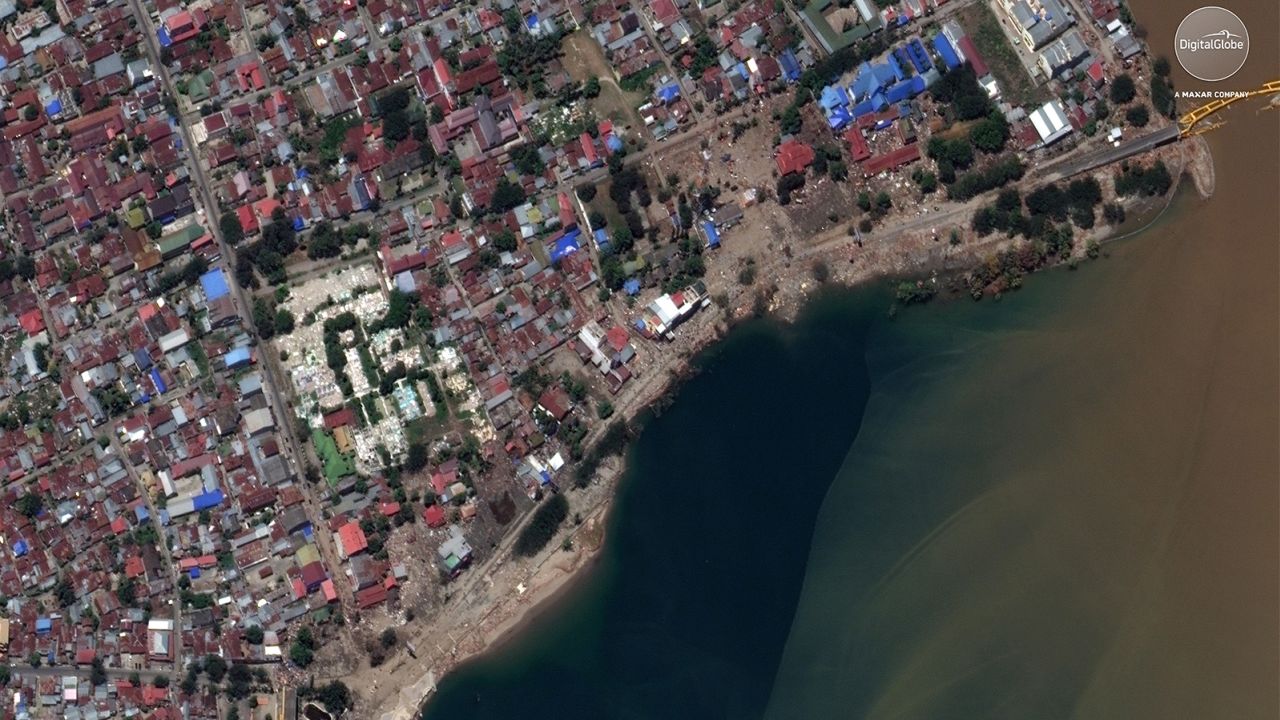 Surrounding buildings appear to be in piles of debris.
Dongalla, just north of Palu, is closest to the epicenter and believed to have suffered the most catastrophic damage.
Rescuers from the Indonesian Red Cross and government authorities were able to reach the outskirts of Donggala district early Monday morning.
To find out how you can help Indonesia's earthquake and tsunami victims, click here.