Donte Palmer isn't the only dad who's had to squat on a dirty restroom floor to change his baby's diaper.
He's just the newest face of a movement that's been going on for quite a while: to install baby-changing stations in men's bathrooms.
The 31-year-old high school teacher was at a steakhouse in Jacksonville, Florida, with his wife and three sons, when 1-year-old Liam started to cry. Palmer knew the boy needed a diaper change.
So he did what had to be done: He picked up his baby, recruited his eldest – 12-year-old Isaiah – and headed for the men's room.
Palmer assumed the position, which he calls "my perfect man squat." He had his back against the wall, knees out and used his thighs as a platform for Liam to lay across. Isaiah acted as an extra set of hands: both to give the wipes and new diaper and, on this day, to snap a few shots of his dad and his brother.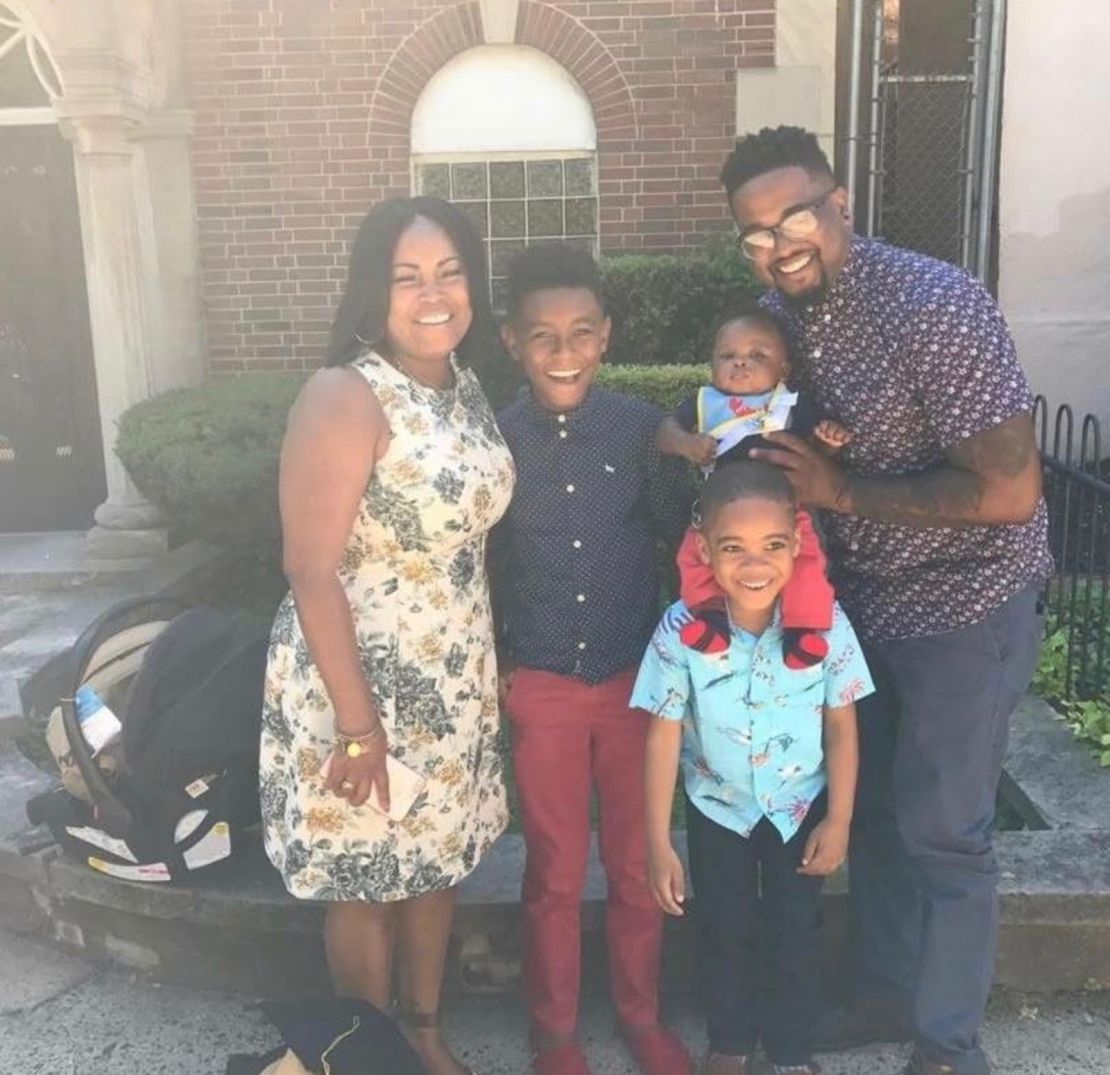 Palmer later posted the photos on his Instagram and captioned it: "What's the deal with not having changing tables in men's bathroom as if we don't exist!…Let's fix this problem!" He used the hashtag #squatforchange.
Since then, the photo has gotten thousands of likes and other dads have also started to post photos of their diaper-changing struggles using the hashtag.
"In society, we have this thing where men are supposed to be macho providers and protectors, while women are the nurturing and caring ones. I'm trying to shred that," Palmer said.
This isn't a new issue
Men have been struggling to change diapers in public for years, and it's been a part of the public conversation. In 2016, President Obama signed a Bathrooms Accessible in Every Situation Act, or the BABIES Act, which requires diaper-changing tables in all restrooms in public federal buildings, like courthouses and post offices.
According to the law, if a bathroom doesn't have a changing table, hallway signs must direct parents to the nearest facilities.
But federal buildings aside, many public men's rooms still don't have diaper-changing facilities.
Palmer's advice? "Keep squatting. Be creative. Stay innovative when it comes to our children."