A woman says she has been left blind in one eye after she was hit by a wayward golf ball at the Ryder Cup near Paris last week.
Spectator Corine Remande, 49, is considering legal action to cover medical bills after a tee shot from US golfer Brooks Koepka careered into the crowd lining the sixth hole on the first day of the biennial competition between Europe and USA Friday, according to the AFP news agency.
He described it as "one of the worst days" of his life after US Ryder Cup star Brooks Koepka discovered his wayward golf shot caused a woman to lose sight in one eye.
Mrs. Remande, who had traveled from Egypt, said scans revealed a fracture right eye socket and an "explosion of the eyeball."
"Doctors told me I had lost the use of that eye," she was reported as saying by AFP.
She added: "It happened so fast, I didn't feel any pain when I was hit. I didn't feel like the ball had struck my eye and then I felt the blood start to pour."
A spokesperson for the Ryder Cup said: "It is distressing to hear that someone might suffer long-term consequences from a ball strike."
READ: How What'sApp 'love-in' and tattoo pledge inspired Europe
READ: Europe trounces USA in Paris
'Hugely sympathetic'
Mrs. Remande claims there was no warning shout to indicate the ball was heading towards the crowd, and criticized organizers for "not making contact" after the incident.
Officials say she was treated at the scene by first aiders before being taken to hospital. The tournament organizers have also been in communication with the family and arranged for the logistics of repatriation, according to the spokesperson.
"Ball strikes are an occasional hazard for spectators but this kind of incident is extremely rare," said the spokesperson in a statement. "We can confirm that 'fore' was shouted several times but also appreciate how hard it can be to know when and where every ball is struck if you are in the crowd.
"We are hugely sympathetic and will do everything we can to support the spectator, insofar as that is possible under very difficult circumstances."
READ: Why the Ryder Cup is like a drug for Ian Poulter
READ: How the Ryder Cup became rock 'n' roll
READ: France falls in love with Tiger Woods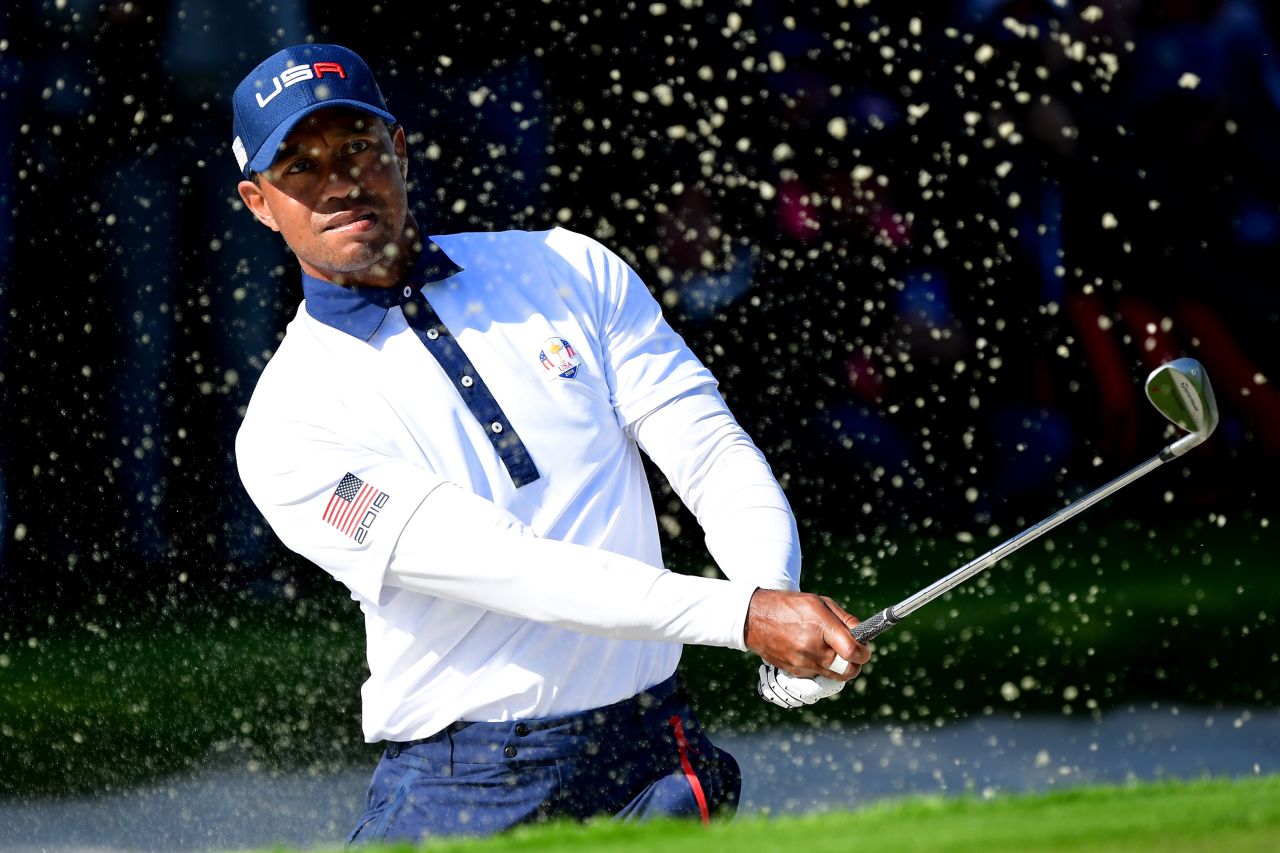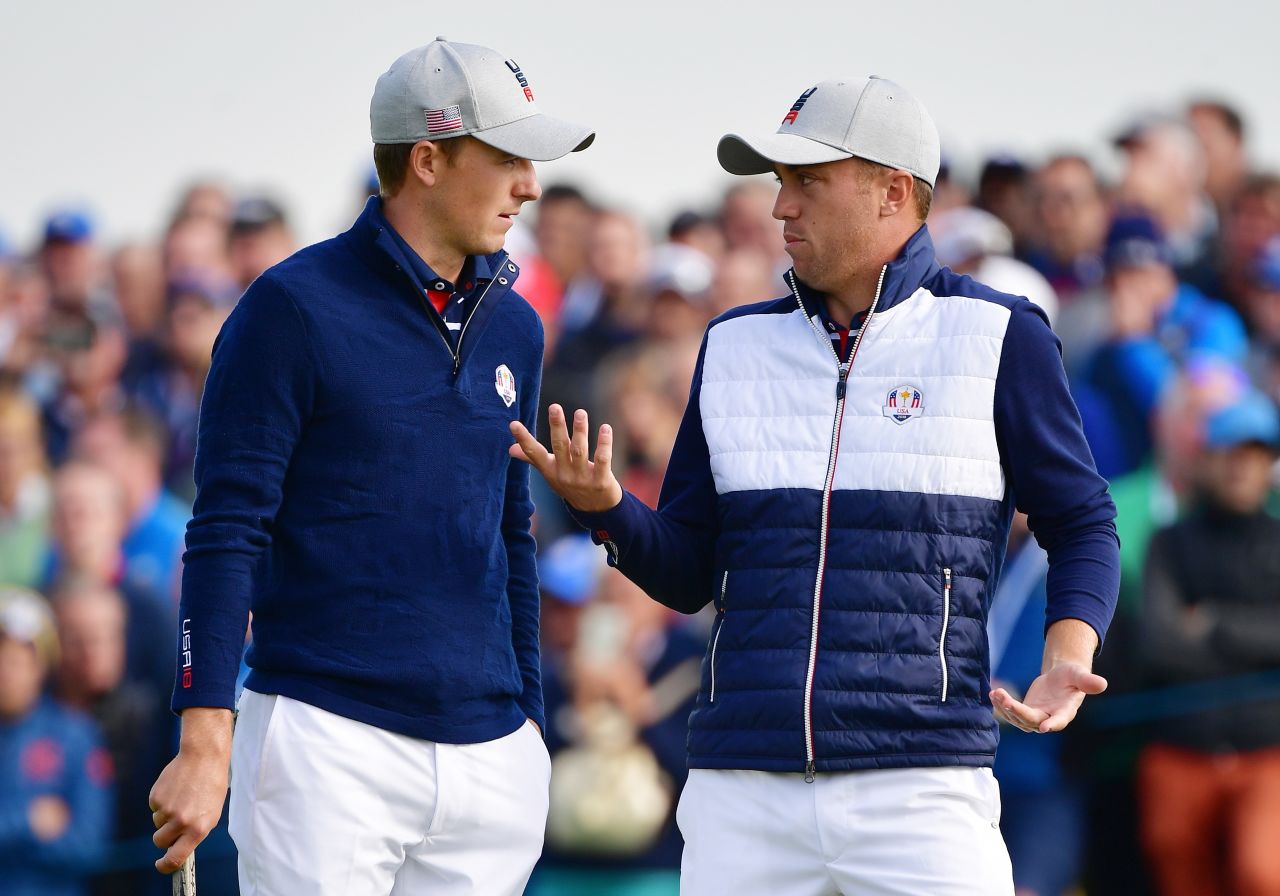 In pictures: Ryder Cup 2018
Koepka gave Mrs Remande a signed glove and told reporters after his round it was "not a good feeling" to hit someone.
"It looked like it hurt. She was bleeding pretty good," said the 28-year-old, who won the US Open and US PGA Championship this year.
"You feel terrible for them. You know exactly how they are feeling, especially when you've got to go over there and apologize, because they are in pain, usually bleeding, and then to hit her in the face is not – you don't want to hit anybody in the face, especially not a woman, and it's not a good feeling."
Koepka, a three-time major champion, said everyone in the group shouted "fore" – the signal in golf to indicate a ball is heading towards someone.
"The problem is, you shout fore, but from 300 yards, how are you supposed to hear it? How are you supposed to know?" he said.
Europe beat the USA 17½-10½ when the tournament finished Sunday at Le Golf National.