Amazon.com isn't America's biggest company. By market cap, it trails Apple. Measured by number of employees, it's behind Walmart. By revenues, it's a distant eighth on the Fortune 500 list. But measured by importance to modern life and ability to shape the American economy in its own image, Amazon is second to none.
Part of Amazon's remarkable influence stems from the sheer variety of its business lines and the way it touches our everyday lives. Born in 1994 as a modest online bookseller, Amazon has grown organically and by accretion into an internet giant that plays in nearly every sector, from producing movies to transporting freight.
It has a full suite of electronic devices, including a digital assistant that thousands of consumers rely on to perform daily tasks (Alexa), an electronic reader (Kindle) and a home security system (Ring). Its server business hosts a third of the world's cloud-based data. After deflating brick-and-mortar retail, it's become a brick-and-mortar retailer itself with its $13.7 billion acquisition of Whole Foods, its physical bookstores, and its foray into cashierless convenience stores. Now, it's trying to become the place where you can find a handyman and fill your prescriptions, maybe even buy home insurance and get a loan.
All of that growth has helped make the man behind Amazon, CEO and founder Jeff Bezos, the world's richest person, with a net worth of $160.2 billion, according to Forbes — although that goes up or down with the company's stock price each day.
Welcome to the United States of Amazon.
In the upcoming weeks, CNN Business will examine the many ways Amazon has permeated the American economy — from the benefits it brings to the risks its vast influence poses.
After all, most consumers delight in the ability to get the world delivered to their doorstep in as little as two days (with 5% cash back on an Amazon credit card to boot). The Prime membership is the price of admission to a new level of convenience, cost savings and choice, from discounts in the grocery aisle to instant access to award-winning movies and television shows.
"The number one thing that has made us successful, by far, is obsessive-compulsive focus on the customer as opposed to obsession over the competitor," said Bezos, at an Economic Club of Washington dinner in September.
But there's a downside when one company has that much leverage. The company's enormous workforce and economic influence mean it has the power to squeeze wages and even warp the political process, as evidenced by the billions of dollars in tax breaks Amazon has already received for its fulfillment centers and the goodies currently in the offing for its second headquarters.
Amazon isn't just big
Large, diversified holding companies are nothing new. Warren Buffett's Berkshire Hathaway (BRKA), India's Tata Group and South Korea's Samsung touch on many parts of the global economy.
But Amazon is different. It strategically connects and leverages enough information about your behaviors in one part of your life to make predictions about what you might need in another. By doing so, it captures more of your disposable income across industries.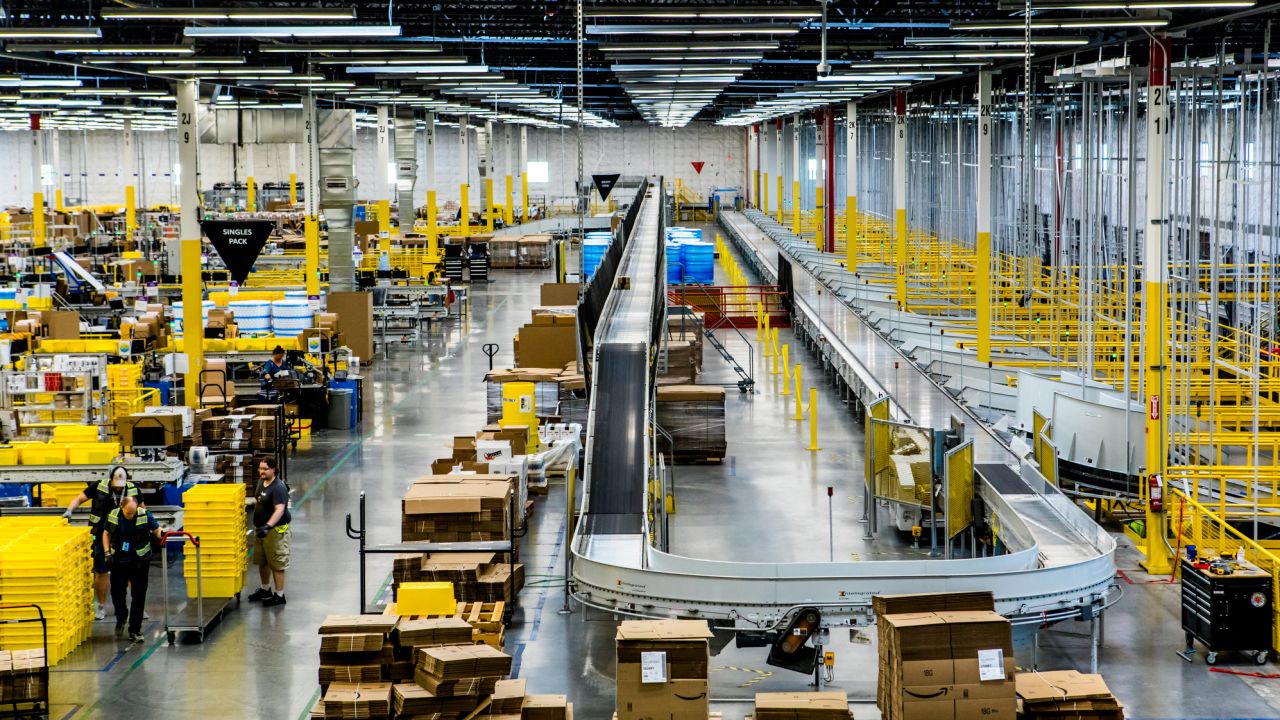 "They were, from the start, not really in the books business," says Daniel Raff, a professor of management at the Wharton School of the University of Pennsylvania. "They understood that the web site was a source of information for them about who their customers were, and their customers' search behavior and price sensitivity."
Since 2005, that information has been concentrated around Amazon's most powerful innovation: The Prime membership, which offers a slate of benefits that incentivize consumers to consolidate as many of their purchases as possible within Amazon's ecosystem. Kantar Consulting estimates that in late 2017, about 57 million households in the United States paid $99 a year — and $119, as of this April — for access to exclusive television content, discounts at Whole Foods, and of course, fast free shipping.
Related: Watch how Amazon spread across the US
That last perk is what has set Amazon apart from the e-commerce competition. Raff compares Amazon to a mid-20th century Sears Roebuck, the catalog company that shipped a universe of consumer goods from the center of America's rail network in Chicago to anyone within reach of a mail truck. But rather than aggregating through a central hub, Amazon has built its own distributed empire of warehouses. Staffed by armies of workers and, more recently, robots, this network allows the company to deliver packages nearly as quickly as a shopper clicks "Buy."
It's an expensive project. According to a 2017 study by a team of economists, Amazon spent billions building and operating more than 100 fulfillment centers between 2006 and 2018. But that investment has paid off big time: The researchers estimated that this new infrastructure allowed Amazon to increase its profit margin by between 5% and 14% over that same period by shortening travel distances and reducing the number of transfer points required to get the buyer their brown box.
Amazon's aggressive investment in its fulfillment network is just one way in which the company has enjoyed the full confidence of Wall Street while never paying a dividend to shareholders.
The company only started booking robust quarterly profits consistently in 2015, boosted by cloud computing — that is, Amazon Web Services, a data hosting business that generated $6 billion in revenue last quarter.
As legal scholar Lina Khan argued in a 2017 Yale Law Journal note, investors tolerated the company's near-zero profit margins for decades because they knew that revenues were being reinvested in establishing what Bezos calls "market leadership," which will support an "enduring franchise."
Much of that reinvestment goes into real innovation. In July alone, Amazon published approximately 49 new patents, including one that would facilitate the display of targeted advertisements to a customer picking up items at an Amazon locker and another that would let drones communicate with each other in the air.
Amazon's extraordinary evolution: A timeline
Yet a growing number of voices, from commentators like former New Republic editor Franklin Foer and New York Times columnist Paul Krugman to think tanks like the Open Markets Institute and Roosevelt Institute, see those terms as code for "monopoly power."
The Amazon Effect
As much as Amazon has created a wonderland of options for consumers, its increasing dominance poses a challenge for those who have a product to sell. Sellers can scarcely afford not to have a presence on the site. But selling through Amazon can mean giving away control over pricing, as well as paying for advertising, for expedited help with any problems and for shipping and returns for customers who complain for any reason.
For third-party sellers, Amazon charges several fees — either on a per-item basis or as a percentage of sales. There are also monthly membership fees, as well as extra fees for promotions like Prime Day and Lightning Deals.
"It's a pay-to-play model," says Troy Johnston, a former Amazon seller who now provides software to help other sellers optimize their performance on the site. "They find ways to add in a fee for every bit of access."
As a result, sellers gain exposure to an enormous audience and higher sales. But they lose some of their ability to maintain their profit margins, putting downward pressure on wages and driving less-efficient companies out of business entirely.
In terms of the economics, which is concerned more with aggregate welfare than equity or fairness to certain individuals, that's not necessarily a bad thing. But it causes pain for those on the the losing end — especially brick-and-mortar businesses that can't compete with Amazon's fast online deliveries, hard-to-beat prices and near-infinite variety. And having created a portal through which so much commerce must flow, Amazon enriches itself by charging a toll along the way.
That's the Amazon Effect.
In a way, Amazon is doing the same thing in its search for a location for its new headquarters. It's treating prospective host cities as if they were sellers on Amazon, drawing them into a bidding war. Those cities are offering up tax breaks and subsidies, even if doing so jeopardizes their future tax revenue and drives up the price of housing for everyone else.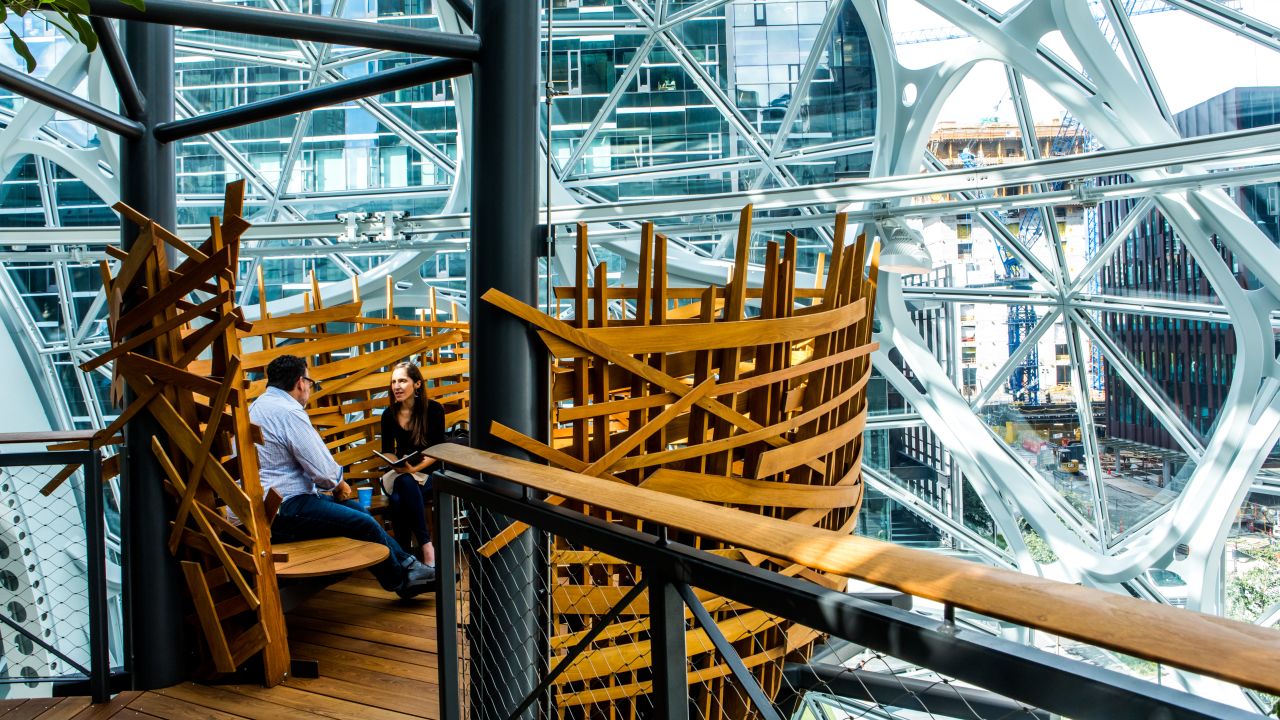 Amazon, and e-commerce more generally, is also disrupting the labor market. Brick and mortar retail jobs are quickly falling behind employment growth for the rest of the economy. It's not yet clear whether all the warehouse pickers and delivery drivers Amazon is hiring to support its ever growing shipping commitments will totally close that gap — especially as Amazon perfects fulfillment center robots and delivery drones in order to reduce its personnel needs in the future.
Although Amazon this week announced a new $15 minimum wage for all its employees, some research suggests that consolidating jobs under fewer large employers tends to reduce wages, not raise them.
How big is too big?
Ultimately, government regulators may be the only force that can check Amazon's growth.
"Will Amazon get to a point where antitrust officials get nervous? Absolutely," says Jim Cortada, a senior research fellow at the Center for the History of Information Technology at the University of Minnesota.
Despite a long-term shift in the United States' competition policy toward tolerating big companies as long as they benefit "consumer welfare," Cortada notes that European regulators have taken a dimmer view of emerging US tech giants. Any case against Amazon, he said, would have worldwide implications.
That's partially why Amazon has ramped up its spending on lobbying in both Washington and Brussels, paying close attention to any developments in antitrust enforcement.
When asked about the prospect of regulators deciding to put a damper on Amazon's growth, Bezos typically says he's not concerned.
"All big institutions of any kind are going to be and should be examined, scrutinized, inspected. It's what we as a society want to have happen," he said at an Economic Club of Washington dinner in September. "Whatever regulations are promulgated, that will not stop us from serving customers. Under all regulatory frameworks I can imagine, customers are still going to want low prices, they're still going to want fast delivery, they're still going to want big selection."
Update: This article has been updated to clarify Amazon's historical quarterly profits.
As its hotly-contested and widely-publicized search for a second headquarters draws to a close, CNN Business is taking a top-to-bottom look at Amazon's present — and what it means to our future in its series, The United States of Amazon.