Stuart Murdoch was an active, vibrant young man enjoying college life in Glasgow, Scotland, in the late 1980s. He was studying science and had completed the Glasgow Marathon in less than three hours.
But over the course of a summer, Murdoch felt his energy start to fade.
"It was like a battery dying in a car," he said.
Murdoch was eventually diagnosed with myalgic encephalomyelitis, more commonly known in the United States as chronic fatigue syndrome. (Researchers refer to the disease as ME/CFS.) Although he had a diagnosis, his doctor didn't have a treatment plan and told him, "You just have to rest."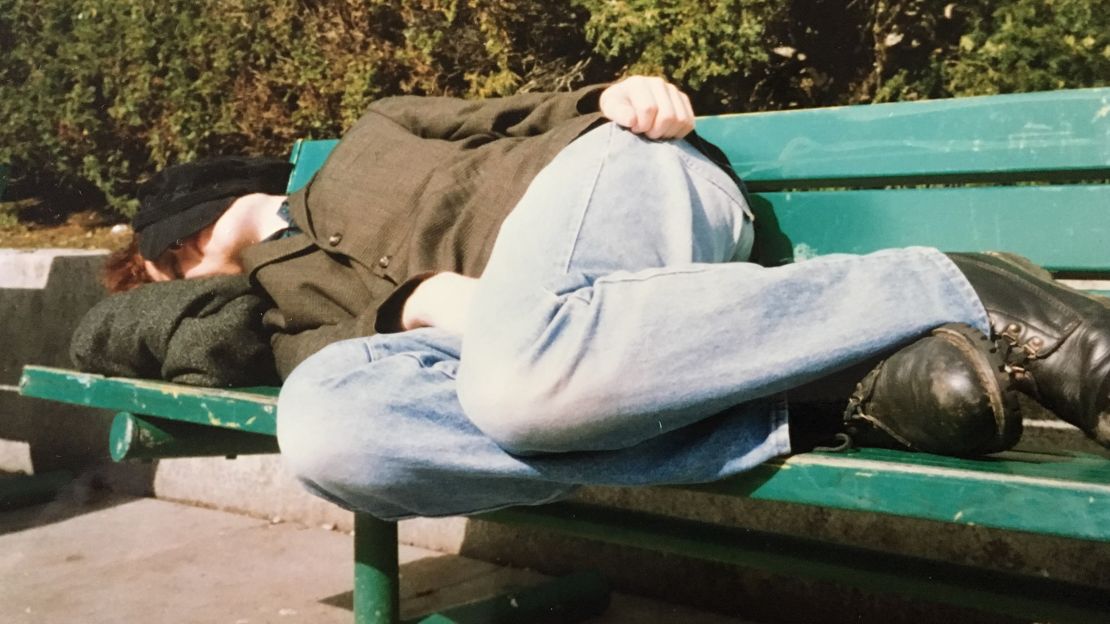 "Over the course of that next year, I became increasingly ill," Murdoch said. "I gave up my university, and I had to give up working."
He moved back into his parents' house and became bedridden.
He describes his symptoms as "like the first day of the flu. It's that kind of sickness, right at the core. But the thing is, it doesn't go away. It's never abated."
Twenty-eight years later, he still struggles with severe fatigue, restless sleep and body aches.
"It was the biggest thing that had ever happened to me, and ultimately, it would make me a completely different person," he said.
A way out
Despite being crippled by ME/CFS, isolated from his friends and having no hope of regaining his old life, Murdoch said he remained upbeat for three or four years. But after a new doctor failed to deliver a promised cure, he snapped.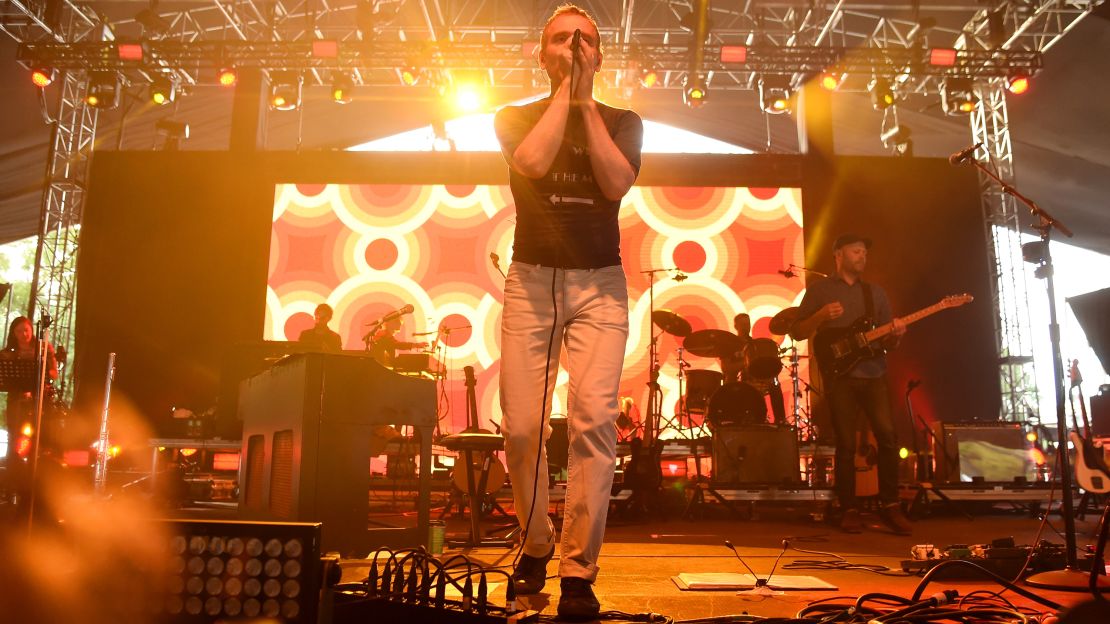 "I became pretty despondent. … I think that's pretty understandable when you take away so much of a person's abilities," he said.
Amid the darkness, he sat down at a piano and began plucking a few keys. Before he knew it, Murdoch was pouring his thoughts into music. His songs weren't a cure, but they offered a way to imagine himself in a different life.
"I had this one thing, and I really clung to it. Like a drowning person clinging to the side of a boat," he said.
He cobbled together a group of ragtag musicians under the moniker Belle and Sebastian, after a French TV show about a boy and his dog. The band released their debut album, "Tigermilk," in 1996.
From a cocoon sprung an indie pop butterfly.
Indie stardom
The band followed up the next year with "If You're Feeling Sinister," which made Spin magazine's list of the 100 Greatest Albums from 1985 to 2005.
Belle and Sebastian have released nine studio albums and toured the world, including performances at Radio City Music Hall and the Sydney Opera House. In 2005, the group was voted Best Scottish Band of All Time by The List. The band has been featured in hits like movie "Juno" and the TV show "Gilmore Girls. "
Illness as inspiration
Murdoch's songs are often character-driven, drilling into the psyches of people he saw out in the world, part of social circles he was too sick to join.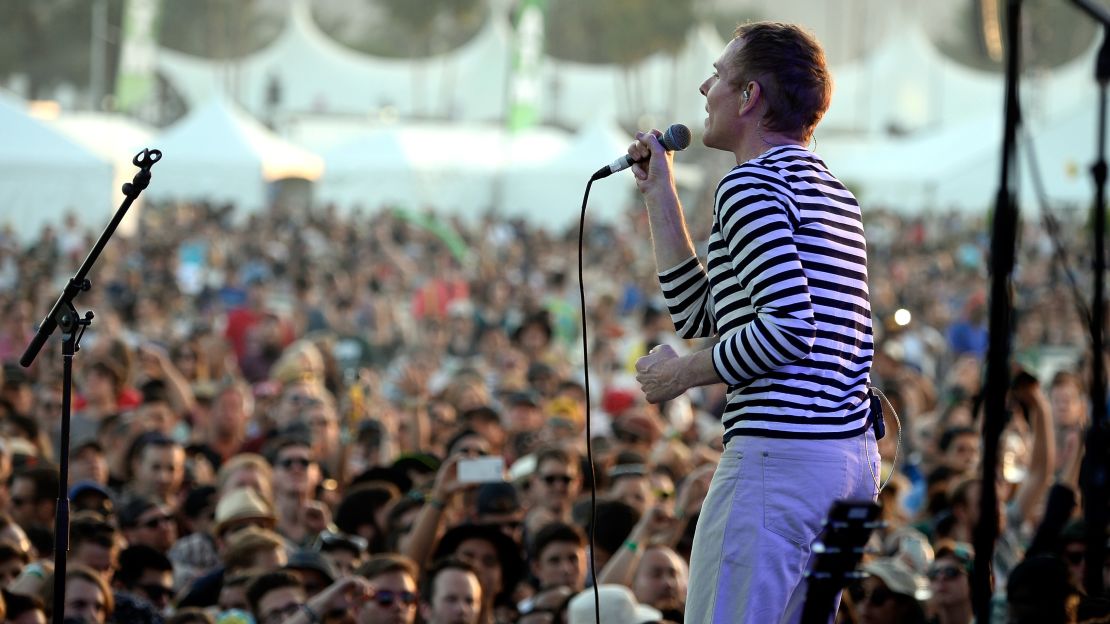 "Normal people were like characters in books. They were superheroes to me," he said.
He delves into his struggle with ME/CFS in 2015's "Nobody's Empire," singing, "I clung to the bed, and I clung to the past, and I clung to the welcome darkness."
Though Murdoch's career took off and he spent years in near-remission, he said his disease has gotten worse over the past five years.
After a performance, he said, "I'm the boring one who sneaks back to the hotel and gets into the bath … perhaps as soon as the concert is over. I'm going to feel sick, and I'm going to look like an invalid for the next 24 hours."
Giving back
In 2016, thousands of ME/CFS patients and their families began annual gatherings called #MillionsMissing rallies to call attention to people removed from their families, their careers and their lives due to the illness. In dozens of cities, groups lined up empty shoes in honor of the millions too sick to leave their homes.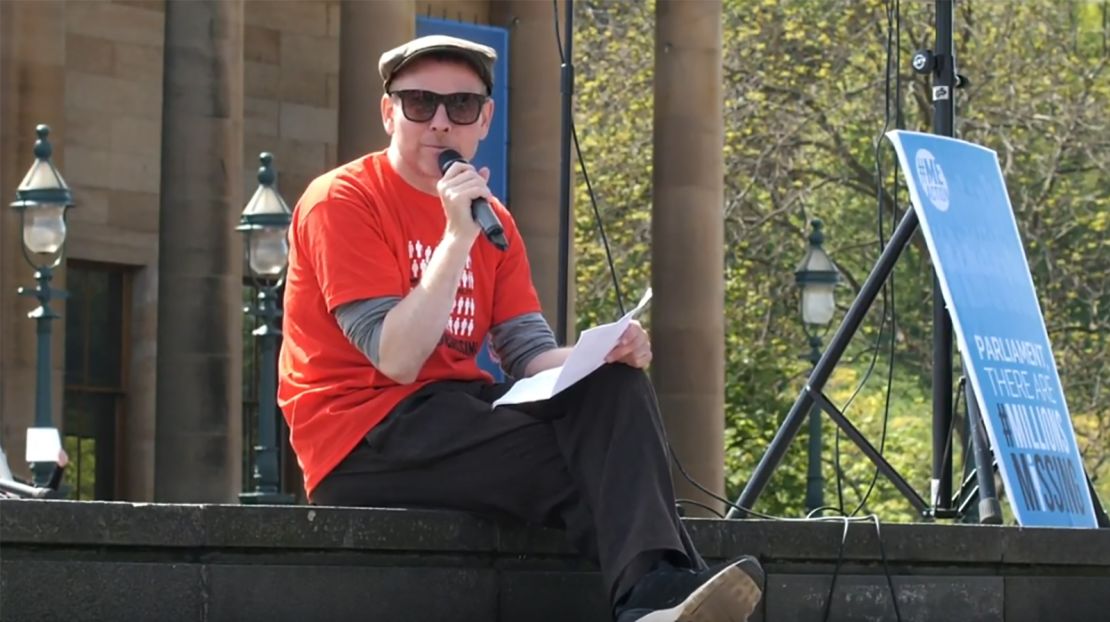 This year, Murdoch spoke at the #MillionsMissing event in Edinburgh, Scotland, telling the crowd, "It does seem as though we're turning a corner in the way that this thing is perceived."
He recently became an ambassador for the Open Medicine Foundation, a group that organizes ME/CFS researchers around the world to search for a cure.
Decades ago, ME/CFS stole his life, but music has allowed Murdoch to take back his life and shine a light on a disease that afflicts more than 17 million people worldwide.
"It could be the most important thing I ever do," he said.