Editor's Note: Chris Doyle is the director of the Council for Arab-British Understanding, a London-based NGO. The opinions expressed in this article belong to the author.
The disappearance of Saudi journalist Jamal Khashoggi after he entered the Saudi consulate in Istanbul last week remains a mystery.
There is a startling lack of detail concerning his whereabouts.
But what's clear is that – whatever has happened to Khashoggi – this story lies at the nexus of increasing power games and regional rivalries across the Middle East, where the space for dissent and opposition to the ruling elites is shrinking fast.
The Turkish-Saudi relationship is but one part of this.
These two powers are nominally western allies. Both were initially opposed to the Syrian regime in the now seven-year civil war taking place in that country. But they also have very different ideas as to what the endgame looks like for Syria.
Turkey has been keen to manage its relationship with the Saudis, while being more critical of the Saudis' key regional partner, the United Arab Emirates (UAE).
The two nations have significantly different geopolitical priorities, while both are trying to become the leading Sunni power in the region.
Meanwhile, Saudi Arabia and its Shia rival Iran are currently engaged in a furious cold war, being fought principally in Yemen and before that in Syria. (The Saudis have also tried to limit Iranian influence in both Iraq and Lebanon.)
As part of this growing pressure on Iran, Saudi Arabia – together with Israel and other allies – aggressively lobbied President Donald Trump to rip up the Iran nuclear deal of 2015. Most of these nations almost certainly would relish a US-led attack on Iran.
By way of contrast, Turkey has an important relationship with Iran, despite being very different regimes. Iran is an Islamist Shia theocratic state whereas Turkey is Sunni albeit under increasingly autocratic and de-secularized rule.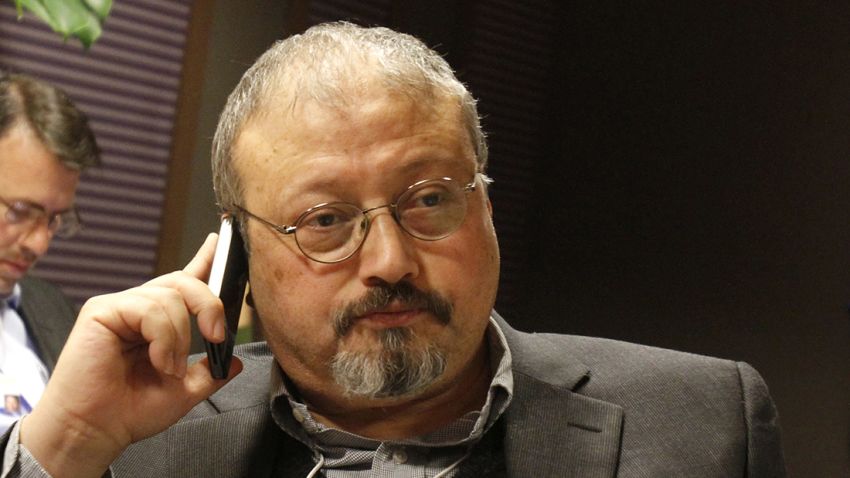 Prominent Saudi journalist missing in Turkey
Turkey benefits hugely from trade with Iran, which it is not prepared to see stop, given its current need for oil and gas.
When it comes to Syria's future, Iran is happy to let Turkey get its way over the Kurds if Turkey agrees to Iran's role in the country and the survival of the Assad regime.
Further to their disputes over Iran, Turkey and the Saudis disagree vehemently over political Islam. Erdogan has broadly supported the Muslim Brotherhood and encouraged the Arab uprisings from 2010-2012, events that Saudi Arabia viewed with alarm.
Erdogan was opposed to the 2013 coup in Egypt, which saw the removal of the pro-Brotherhood President Mohammed Morsi – a change that Saudi Arabia and the UAE backed.
Both the Saudis and Emiratis want to see the Muslim Brotherhood crushed. This is one of the root causes in its quarrel with neighboring Gulf state Qatar.
Saudi Arabia, the UAE, Egypt and Bahrain imposed a blockade on Qatar in May 2017. Turkey and Iran came to Qatar's aid, with Iran becoming a major trade partner in essential goods including food, while Turkey dispatched forces to Qatar in order to deter any aggression.
But even within these new regional blocs, supposed allies disagree on vital issues. Egypt has become closer to the Syrian regime in recent years and has not participated in the war in Yemen. The UAE is more focused on the Muslim Brotherhood than the Saudis.
And, of course, both the US and Russia are playing increasingly important roles in these regional rivalries.
Under Presidents Trump and Vladimir Putin, both the US and Russia have engaged in a Middle East power struggle where the rulebook has been long forgotten.
Putin has tried to fill the vacuum left by a more isolationist US. Russia intervention in the Syrian civil war has given it a far more prominent role in the region. This is useful when you consider that it covets greater influence in Egypt and in the Gulf.
Under Trump, the US has hardly calmed the regional waters. The relationship with Saudi Arabia – particularly the Crown Prince Muhammad Bin Salman – has rarely been warmer, albeit not always smooth.
Being close to Trump was one of the things Khashoggi criticized his leadership for. (The Saudis were not impressed with Trump telling King Salman: "You might not be there for two weeks without us.")
And when Trump moved the US Embassy in Israel to Jerusalem, it did far more than just raise eyebrows in Riyadh.
Conversely, US-Turkish relations are borderline Siberian. Erdogan is flirting openly with Putin, going as far as buying Russian S-400 antiaircraft missiles, greatly upsetting NATO allies. Turkey has also the US arming what it sees as Kurdish terrorist groups.
So, when a Saudi journalist and critic goes missing in Istanbul – and both states blame the other – the story trespasses on one of the great fault lines of regional power politics.
Don't expect this drama to end amicably – or soon.