A year after the fall of US movie mogul Harvey Weinstein, a flurry of allegations of sexual misconduct and inappropriate behavior has shaken the Indian media and entertainment industries, prompting many to ask if the #MeToo movement has finally arrived in the world's largest democracy.
In one high profile case, a Bollywood production house has been dissolved following sexual harassment allegations against one of its co-founders.
A leading comedy outfit popular with Indian millennials was also shaken when a comedian it worked with faced harassment allegations, while in the media industry, allegations of inappropriate behavior saw a prominent Delhi-based political journalist lose his position pending an internal investigation, according to reports.
Allegations have also been leveled against a minister in Prime Minister Narendra Modi's government.
The movement appears to have been prompted by allegations late last month by former Bollywood actress Tanushree Dutta, who spoke publicly about being a victim of assault allegedly at the hands of a former co-star in 2008.
"He was grabbing me by the arms, pushing me around, then he would ask the choreographers to move and teach me how to dance and the next thing I know he wanted to do an intimate sequence with me. It was ridiculous," Dutta told CNN affiliate News18 about her experience when she worked with veteran actor Nana Patekar.
Speaking to reporters at a hastily arranged news conference on Monday in Mumbai, Patekar dismissed questions, saying, "My lawyers have told me not to speak to the media so I can't say anything. Otherwise, I would have said something in the past four days. This case is ten years old, what was true then is true today."
CNN has reached out to Patekar's legal team but has yet to receive a response.
Dutta's allegations prompted support from numerous leading industry figures, including "Quantico" star Priyanka Chopra, who tweeted agreeing with another actor that "the world needs to #BelieveSurvivors."
In the days since, numerous women from all walks of life have taken to social media to narrate their experiences of assault or inappropriate behavior at the hands of prominent Indian men.
"The stories are there so people can be safe," said Sheena Dabholkar, a writer and journalist who has been curating a feed of incidents on Twitter and naming those involved through messages that women have sent her directly.
"People worldwide have issues with boundaries and consent. Even recognizing discomfort in people and unwelcome behavior. I want to create an understanding of what people find acceptable and to create a conversation," Dabholkar told CNN.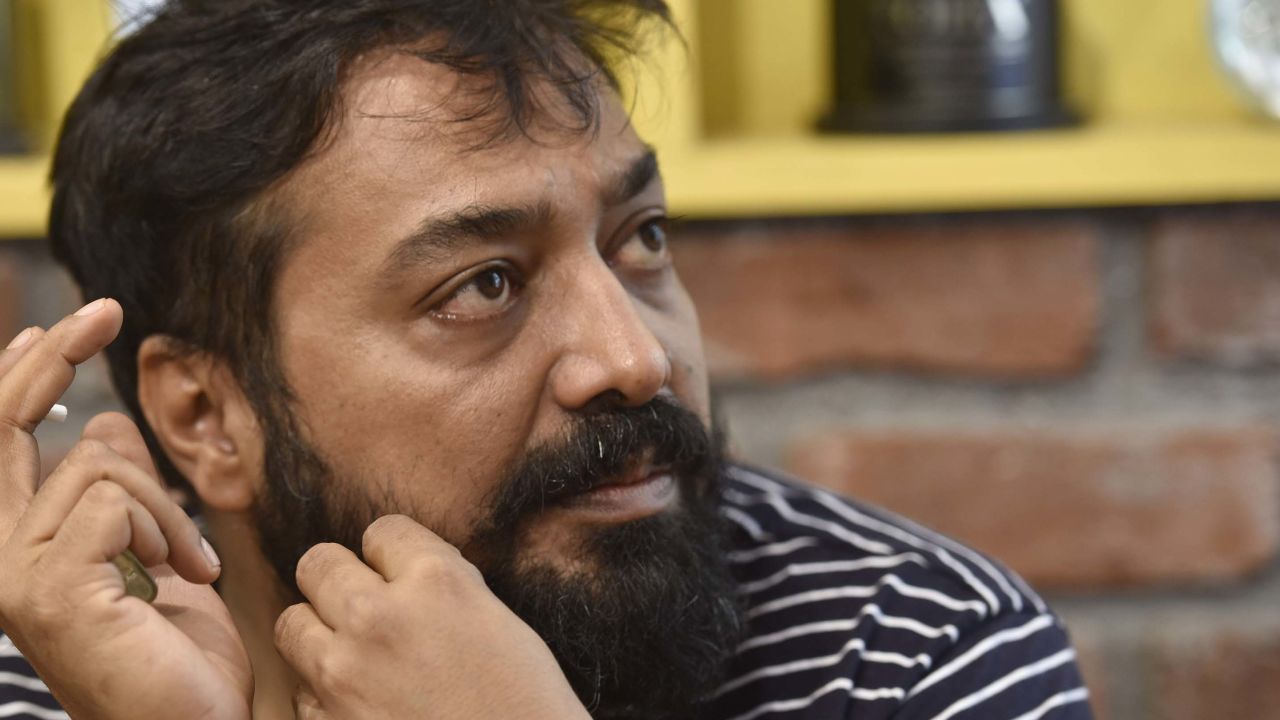 Time's up for Bollywood?
Many of the allegations have resulted in immediate consequences.
On Saturday, news broke that Phantom Films, the Bollywood studio responsible for Netflix's first original series from India, was to fold.
The announcement, made on Twitter by one of the studio's co-founders and prominent Bollywood director Anurag Kashyap, came after HuffPost India published a story in which a former female employee accused Vikas Bahl, another co-founder and director, of harassment.
"Phantom was a dream, a glorious one and all dreams come to an end. We did our best and we succeeded and we failed. But I know for sure we will come out of this stronger, wiser and will continue to pursue our dreams our own individual ways. We wish each other the best," Kashyap wrote on Twitter on October 6.
In the HuffPost piece, the former female employee accused Bahl of masturbating on her without consent after pretending to pass out on her bed.
The alleged incident took place in May 2015. In October that year, she said she shared her experience with Kashyap but nothing was done and she resigned.
Kashyap later issued a detailed statement on Twitter, saying: "While at Phantom, I did everything I could, within what I was told by my partner and his lawyers. For legal and financial decisions, I was fully dependent on my partner and his team. They took care of those things so I could focus on what I did better, creatives. His word and his team's word on any matter used to be the final word for us."
"According to legal advice provided to me then, I was told that we had very limited options. Now in hindsight and after taking stock of things myself, I can quite see how I was ill-advised," he added.
On Tuesday, Bahl's lawyers hit back forcefully at Kashyap, sending him a legal notice denying the allegations, and hitting back at his statement on Twitter and his interview to Huffpost.
Bahl's lawyers said the accusations were made "as a result of professional jealousy and with the sole intent to defame our client, malign his image and destroy his career." They sent a similar letter to Vikramaditya Motwane, another of Phantom Films' co-founders, who had also weighed in on the allegations on Twitter. Both letters were shared with CNN by Bahl's legal counsel.
Indian media under scrutiny
Away from Bollywood, the country's political and media industries have also come under scrutiny, with female journalists sharing incidents of sexual harassment.
The most prominent person to be named so far is MJ Akbar, a former journalist and currently a junior foreign minister in Modi's government.
In an article written for Vogue India in 2017, journalist Priya Ramani described an experience of workplace harassment that happened while during a job interview in a Mumbai hotel room.
Ramani did not name the individual in the original account. However, on Monday, taking to Twitter, she identified the man as Akbar.
"Turns out you were as talented a predator as you were a writer. It was more date, less interview," Ramani said of the encounter in her piece, which she claims took place when "I was 23, you were 43."
"Come sit here, you said at one point, gesturing to a tiny space near you. I'm fine, I replied with a strained smile. I escaped that night, you hired me, I worked for you for many months even though I swore I would never be in a room alone with you again," wrote Ramani in her 2017 piece.
On Tuesday, the Indian newspaper, The Telegraph, ran a story on the allegations against Akbar, its founding editor, under the headline "#MeToo finger at Union minister."
India's Ministry of External Affairs has declined to comment on the matter.
Meanwhile, on Monday, Prashant Jha, political editor of the leading Hindustan Times daily, stepped down from his post after accusations of sexual harassment surfaced on Twitter, CNN affiliate News18 reported. Avantika Mehta, a former co-worker, said Jha had pursued her even though she turned down his advances.
CNN reached out to both Jha and the Hindustan Times' legal counsel but has not yet received a response.
Going public
The ongoing public naming and shaming have revolved around incidents ranging from lewd behavior, suggestive text messages and, in some cases, clear instances of sexual abuse.
On October 4, the writer and performer Mahima Kukreja accused comedian Utsav Chakraborty of sending her pictures of his genitals. Her revelation has led to a wave of other women reporting similar incidents.
"It's a little too late now but I am sorry. I really am. The past 24 hours were a crucible," Chakraborty tweeted a day later.
Citing previous mental health conditions that he claimed impacted his decisions, he said, "I faced a very scary personal truth. I can't think of myself as a victim anymore. Please tell me what to do now. How to make things right? I don't want anyone to be hurt anymore."
Chakraborty had previously collaborated with AIB, a popular comedy group with a large following among young, urban Indians.
In an online statement, they apologized for not acting sooner.
"We messed up. Since yesterday we've been trying to introspect and process what we did wrong, and everything that came up during our conversations all feel like excuses in hindsight and fact of the matter is that we messed up," AIB said.
The weeks ahead will indicate whether India's Me Too movement can maintain its momentum and what kind of action will be taken, especially against those in significant positions of power.
Dabholkar is hopeful, saying, "This is probably the biggest people-led one. India will have many Me Too movements."
A CNN employee also raised allegations of sexual harassment against MJ Akbar for an incident that occurred while she was an employee of The Asian Age newspaper in 2007.