Hurricane Michael isn't a truly "natural disaster."
Neither was Harvey in Houston.
Nor Maria in Puerto Rico.
Yet we continue to use that term.
Doing so – especially in the era of climate change – is misleading if not dangerous, according to several disaster experts and climate scientists I reached by phone and on Twitter.
"The phrase 'natural disaster' is an attempt to lay blame where blame really doesn't rest," said Kerry A. Emanuel, a professor of atmospheric science at MIT and a global expert on hurricanes.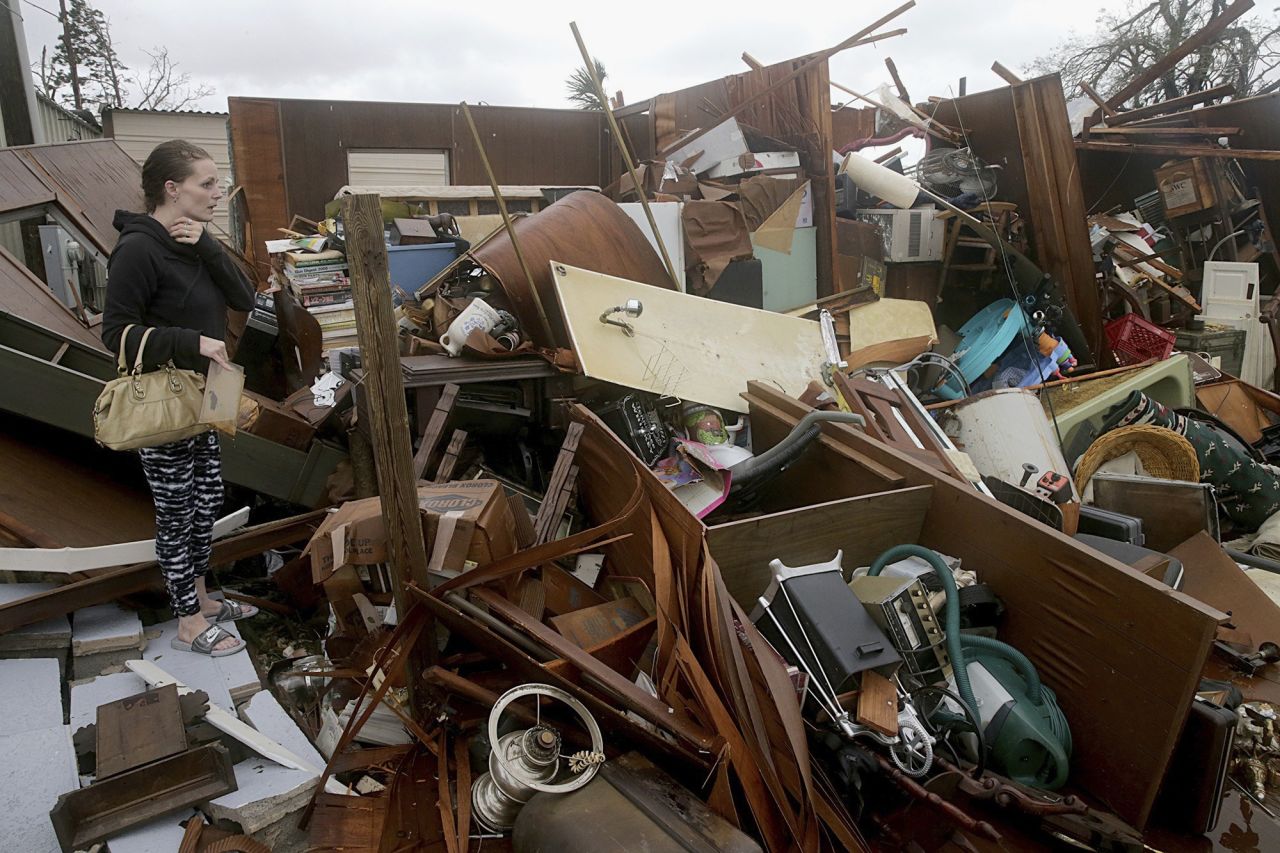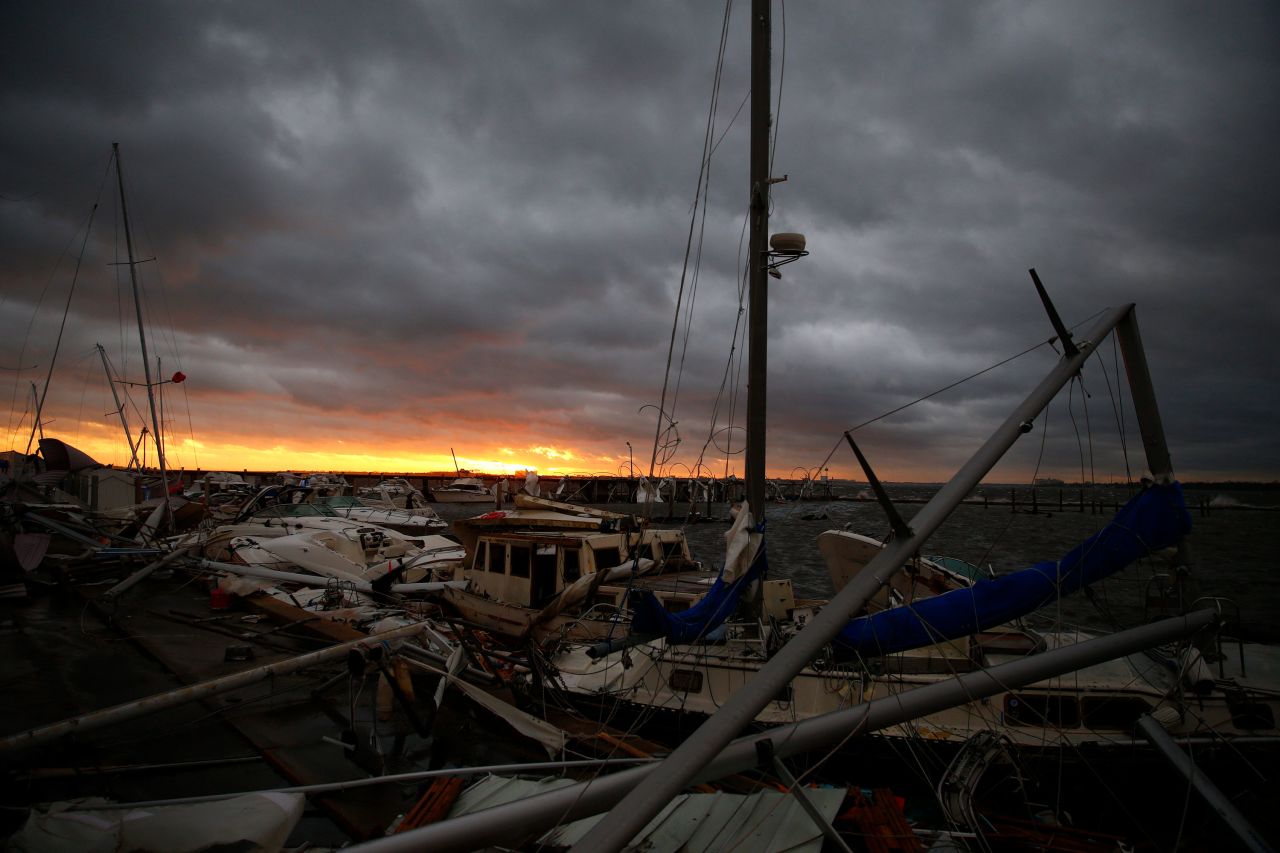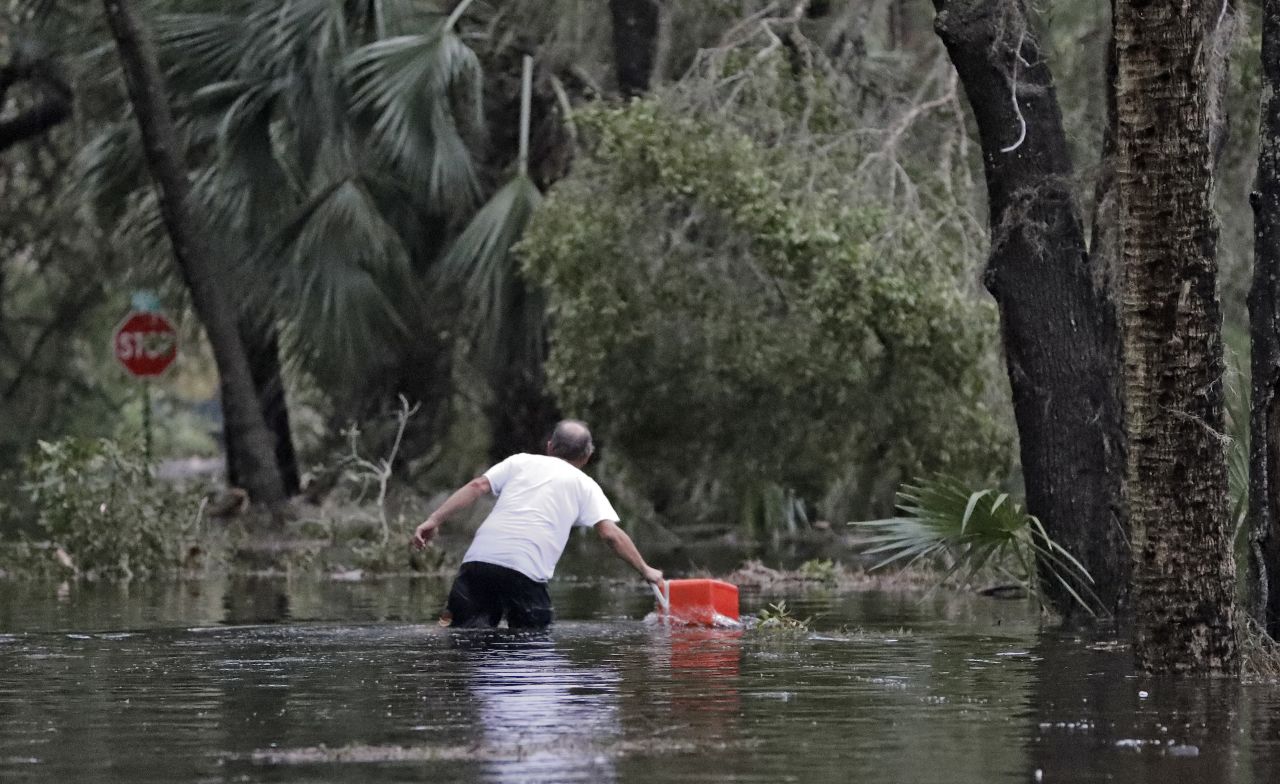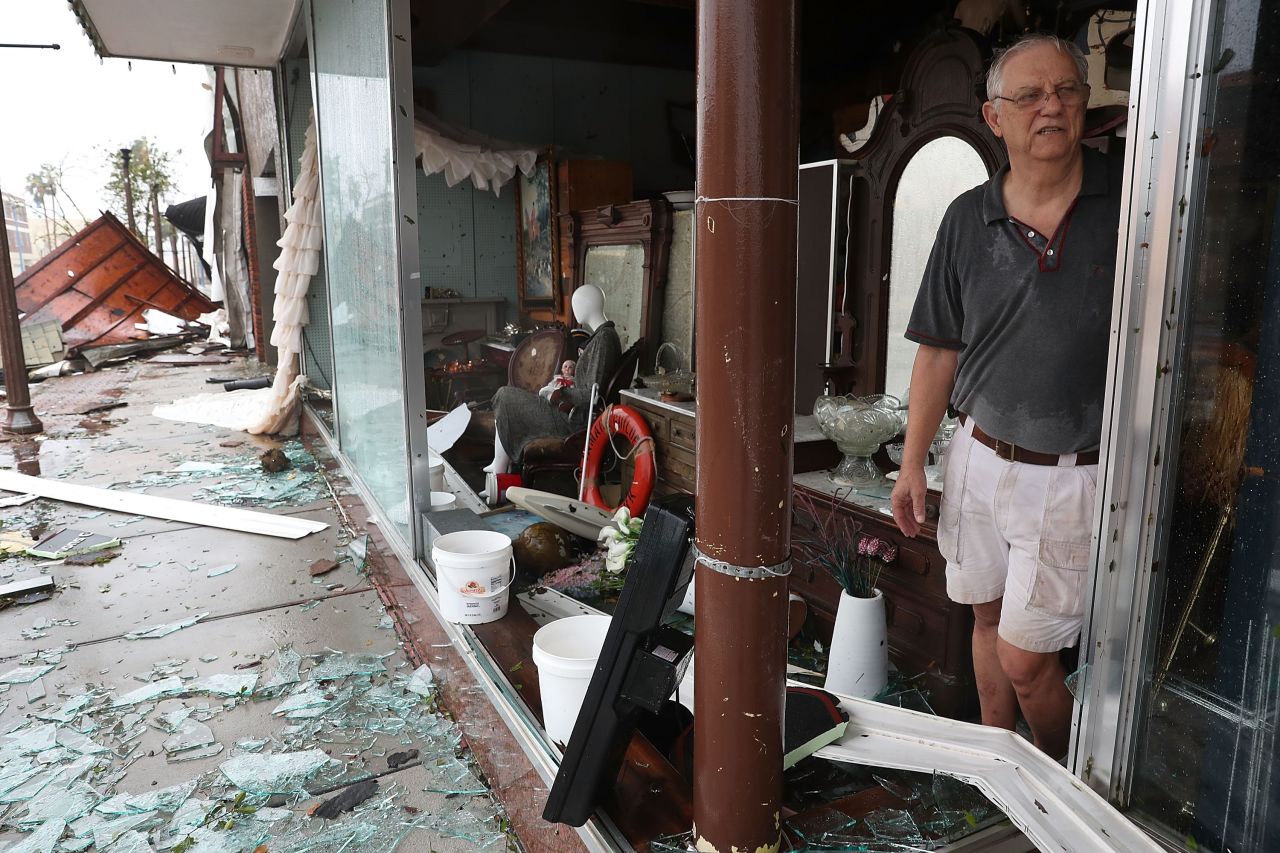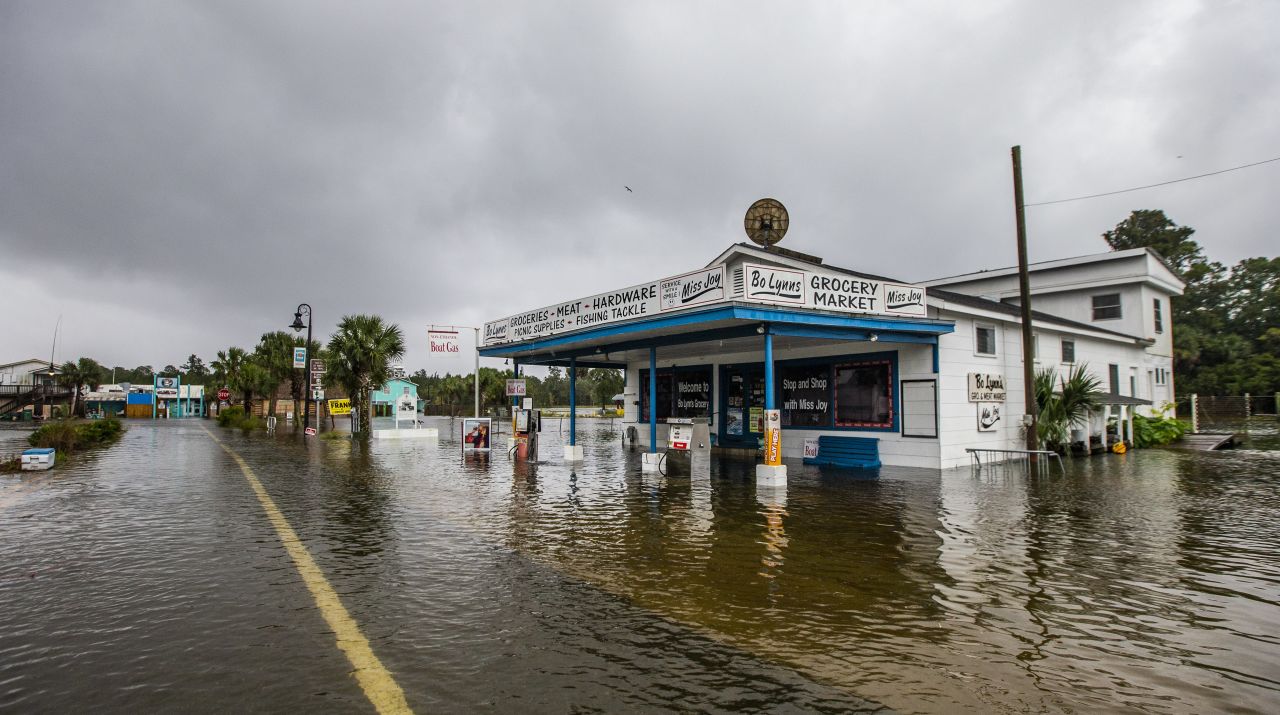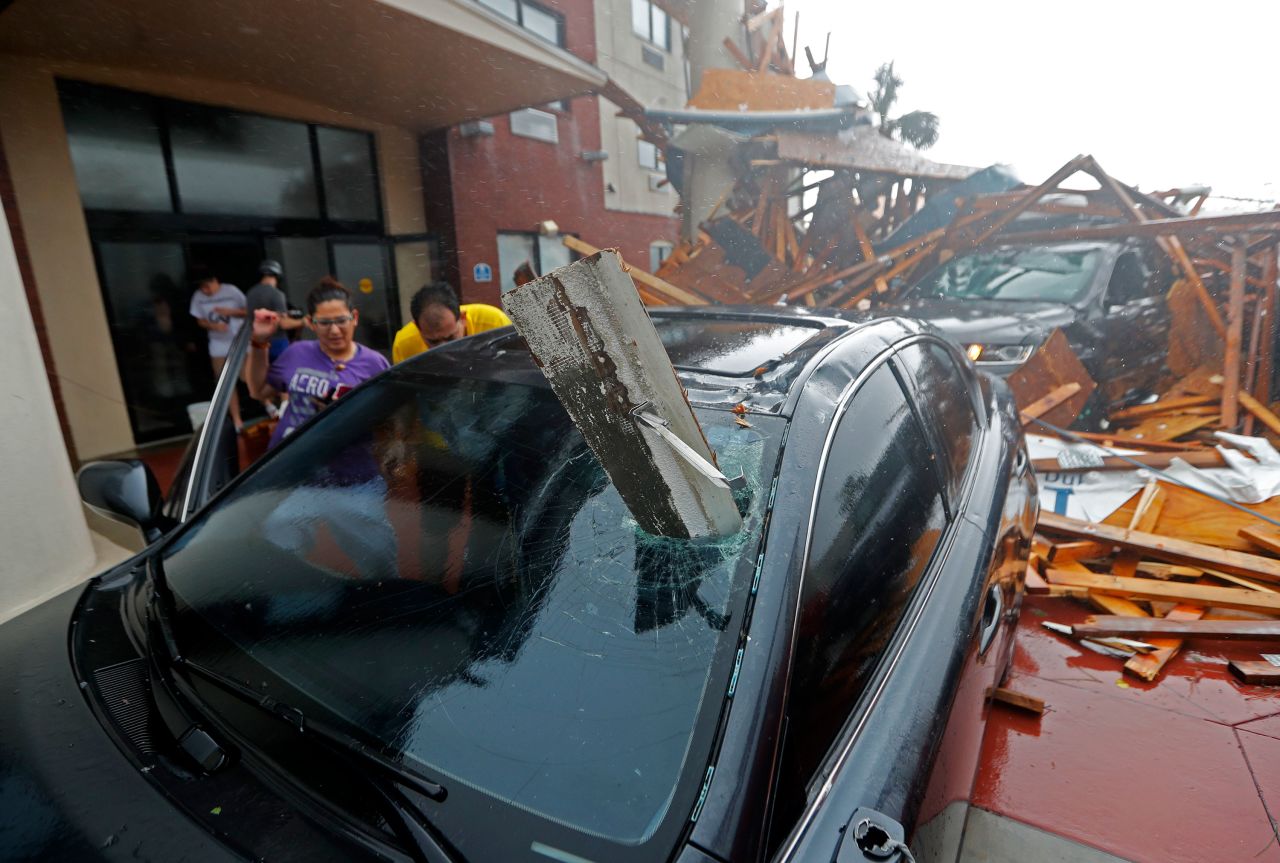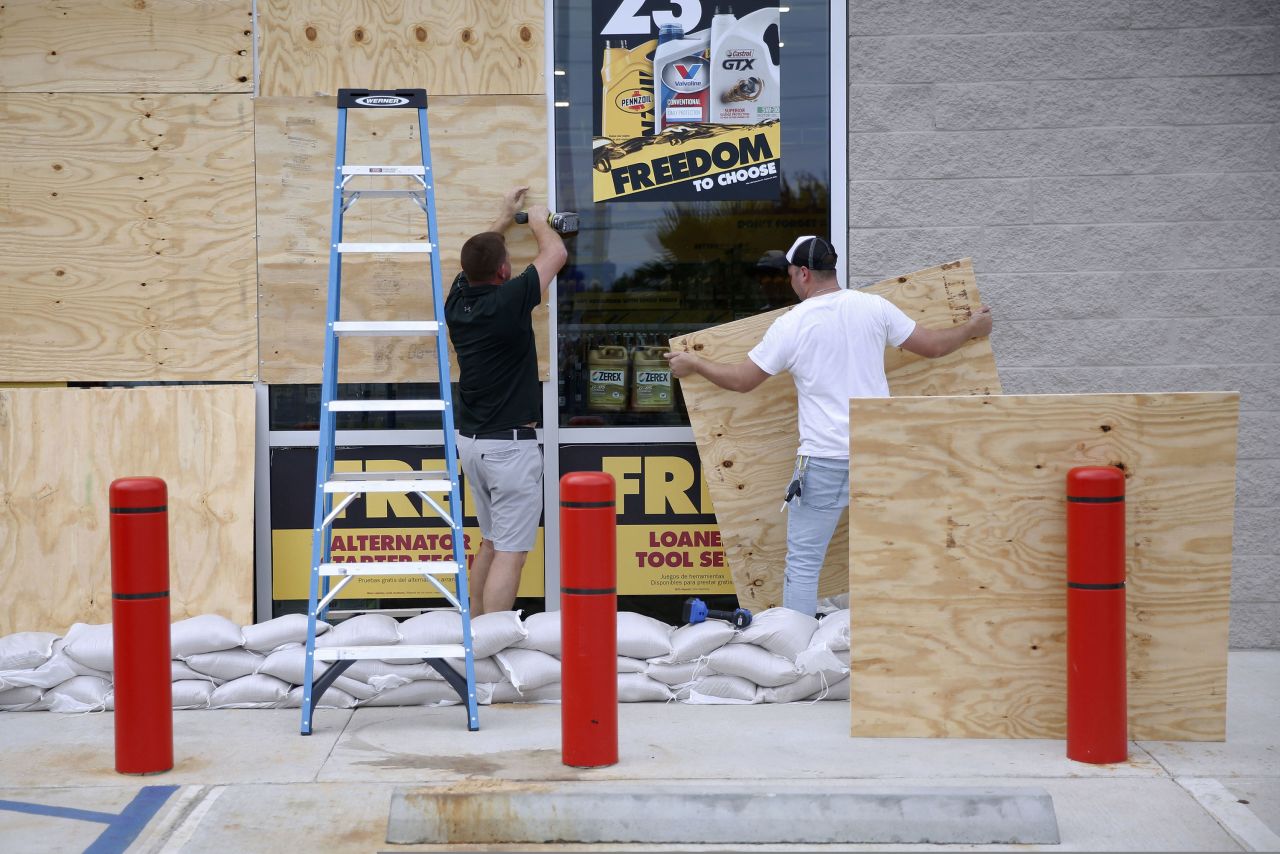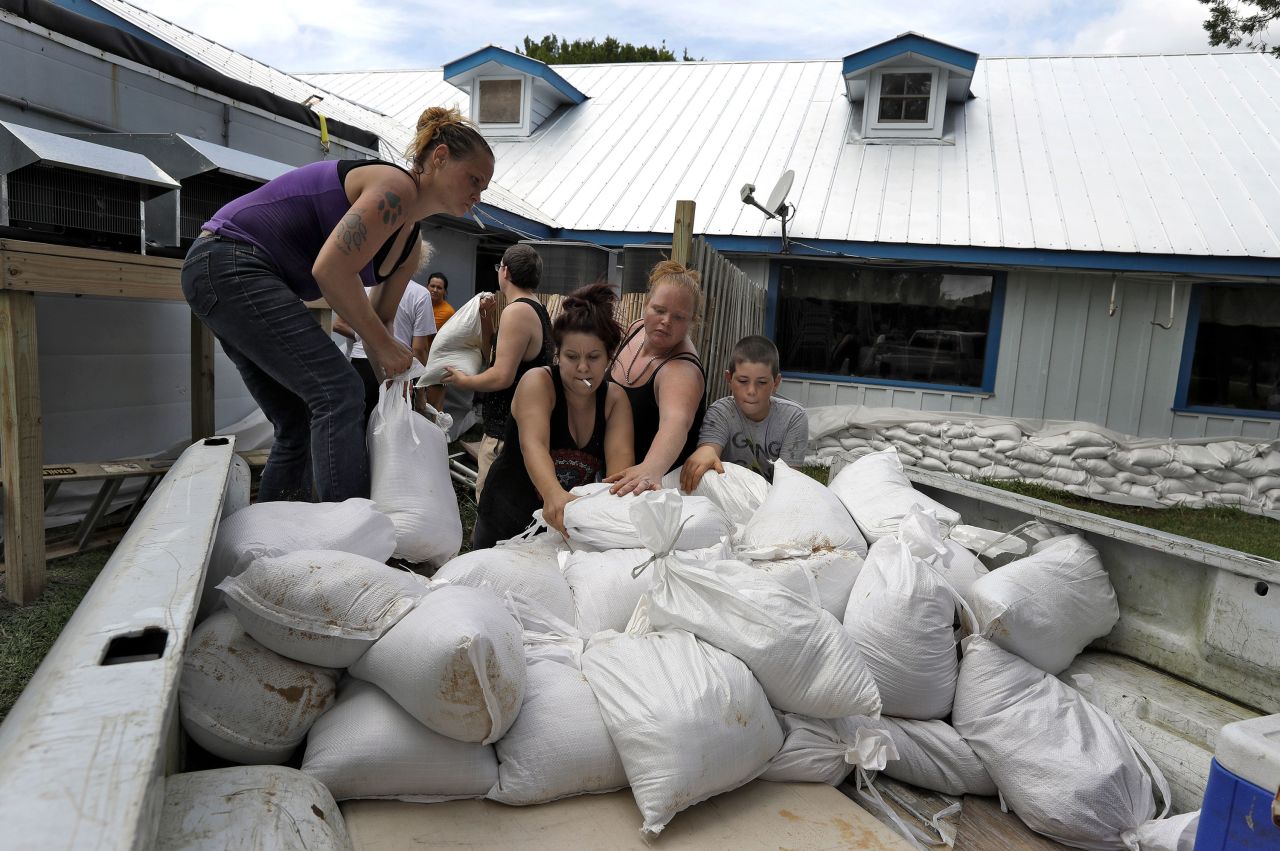 In pictures: Hurricane Michael's trail of destruction
It's not about semantics, said Ksenia Chmutina, a lecturer at Loughborough University in the United Kingdom. She and colleagues issued a news release this year asking journalists to banish the phrase from our lexicon. "By blaming nature on disasters, we're saying there is nothing we can do about this – we can't do anything to reduce the risks. Which is not the case."
So, what should we say instead?
And where, if not with nature, should we place the blame?
You have to consider climate change
There are essentially two big answers to the blame question.
One is climate change.
Humans are burning fossil fuels – coal, oil, gas – at an alarming rate, putting heat-trapping gases into the atmosphere. In this manner, we've raised global temperatures about 1 degree Celsius since the Industrial Revolution, according to a landmark report released this week by a UN organization, the Intergovernmental Panel on Climate Change. The air is warmer, and so are the oceans. The storms that form in this now-changed environment are different than they were before.
"The best scientific info we have now is that the probabilities of these intense hurricanes – from the point of view of both wind and water – are going up in many places because of global warming," Emanuel said.
Rain associated with these storms is getting more intense, he said, because "warmer air holds more water vapor than cooler air." Sea levels are rising as the oceans warm and as land-based ice in the Arctic, for example, melts into the ocean – and that means more damage, and likely death, associated with storm surges and coastal flooding. Plus, hurricanes are expected to intensify more rapidly in a warming world, making them more difficult to forecast.
"There is a pretty strong consensus [among scientists] that the frequency of the high category events like Michael, in most parts of the world, should go up as a result of climate warming," Emanuel said.
Hurricanes aren't new. But storms like Hurricane Michael occur in the context of this macro trend. Ninety-seven percent of climate scientists agree that humans are driving global warming, according to a NASA summary of peer-reviewed science. And the sobering report the Intergovernmental Panel on Climate Change released this month says the world must cut emissions of carbon dioxide about in half by 2030 – a dozen years from now – and become carbon-neutral, meaning no net pollution of that heat-trapping gas, by 2050 in order to possibly meet the strictest global climate goals and avoid some of the very worst consequences of warming.
"The climate is changing, and that means that weather is impacted by the current state of the climate. There's a human fingerprint on that," said Kevin A. Reed, an assistant professor in the School of Marine and Atmospheric Sciences at Stony Brook University. "So, to some extent, there's a human fingerprint on individual weather events."
Scientists are getting better at looking for human 'fingerprints'
Increasingly, researchers like Reed are able to analyze how human-induced warming affects individual storms. This is somewhat new. (I wrote about the history in an article about the 2016 floods in Baton Rouge, Louisiana). And this "climate attribution" science helps the public answer questions about how climate change is making storms, heat waves, floods and the like different – and often more dangerous.
Reed, for example, conducted an assessment of Hurricane Florence as it headed for the Carolina coast of the United States last month. Reed and colleagues found that the forecast storm was likely to be about 50 miles wider and drop about 50% more rain in certain areas than it would have without human-caused climate change.
That's a preliminary assessment Reed is following up with more research now. But the point is that we can't pretend climate change is a distant threat, he said.
"Climate change is here now, and it's impacting storms now," he told me by phone. "The impacts of climate change are very, very real."
Where people live also matters – as does preparedness
The other big answer to the blame question is much older – like back-to-Rousseau older. And that's the fact that we humans don't prepare well for hazards like floods and hurricanes. In doing so, we create risk.
"The hazard is a natural one, but you don't get a disaster if there aren't people/buildings in harm's way," Andrea Thompson, an associate editor at Scientific American, wrote on Twitter. "Climate change is a component, most clearly with sea level rise, but coastal population explosion means a lot more potential for disaster."
Emanuel, the hurricane expert at MIT, says the global population exposed to hurricane risks has tripled since the 1970s as more people move toward coastal regions and hurricane-prone areas.
"The problem in the United States is that we not only stop adaptation but we're actually engaged in what you might call a 'negative adaptation' to the risks posed by storms and climate change," Emanuel said. "The government – both at the state and federal level – has strong policies in place that encourage people to live and build in risky places."
Examples, he said, include the National Flood Insurance Program, which is funded by taxpayers, and state-level policies that put a cap on the amount people pay for flood insurance.
The way governments response to disasters is also related. I spent much of the last year in Puerto Rico writing about Hurricane Maria. A colleague of mine, Omaya Sosa Pascual from the Center for Investigative Journalism, wrote in an email that it would be a mistake to call Maria a "natural disaster" because the federal and territorial governments neglected infrastructure projects before the storm and then responded with painful slowness after it hit the island last year.
Even very simple changes to construction standards and zoning could make a difference in terms of preparedness, said Chmutina, the lecturer in the UK. Putting power outlets higher on walls, for instance, reduces the chance of power going out during a flood, she said. But largely, people and governments do not opt for these preventative measures because they're slightly more expensive up-front, she said, even though some adaptations could save money and lives.
"When we're saying this phrase, 'natural disaster,' we pretend we are not responsible for creating disaster," she told me. "We blame everything on nature. We make nature responsible for disasters, and that is not the case."
The philosopher Jean-Jacques Rousseau, she pointed out, famously made this point in the 1700s.
"[N]ature did not construct twenty thousand houses of six to seven stories there," he wrote in a letter responding to debate about a deadly earthquake in Lisbon, Portugal. "[I]f the inhabitants of this great city had been more equally spread out and more lightly lodged, the damage would have been much less and perhaps of no account."
What should we say instead?
OK, so if you concede that these disasters and their fallout are no longer truly "natural" (and never really were), then what's the best term to use instead?
John Upton, a writer at Climate Central, suggested dropping the term "natural" in favor of just "disaster."
Katharine Hayhoe, a climate scientist at Texas Tech, had a longer turn of phrase, suggesting that we call them "what used to be entirely natural disasters … now amplified or exacerbated by human-induced change."
"I know it's a mouthful," she wrote on Twitter, "but I think it's worth it, because it addresses the misconception and presents the facts, all in one."
Reed, the Stony Brook professor, suggested simply "extreme events."
The important thing, experts said, is that we humans accept some blame.
And then use that knowledge to prevent suffering associated with storms yet to come.