Russia has launched an investigation into the failed launch of a Soyuz rocket ferrying a crew to the International Space Station (ISS) which resulted in an emergency landing Thursday.
"Telemetry is being studied," Roscosmos Director Dmitry Rogozin said in a statement. "Rescue services worked from the first second of the accident."
NASA astronaut Nick Hague and Russian cosmonaut Alexey Ovchinin are in what NASA director Jim Bridenstine described as "good condition" after surviving an emergency landing following a booster failure on the rocket carrying them to the ISS.
"I'm grateful that everyone is safe," Bridenstine said on Twitter.
NASA and Roscosmos, the Russian space agency, pledged a thorough investigation after the aborted launch of a Russian Soyuz rocket. But the incident highlights recent tensions that have surfaced in a long-running collaboration in space between the US and Russia.
Kenny Todd, International Space Station Operations Integration Manager, said a Russian investigative commission will be "tasked with trying to understand exactly what happened and what recovery efforts are needed in order to get flying again."
"We'll expect to hear some details on that over the next few days from our Russian colleagues," he told reporters. "We feel confident that our Russian colleagues will figure out what's going on."
The rocket was transporting Hague and Ovchinin from the Baikonur Cosmodrome in Kazakhstan for a six-month stay on the International Space Station. NASA currently depends on Russian Soyuz launch systems to ferry crew members to the station.
Collaboration between the US and Russian space agencies has largely steered clear of geopolitical controversies, despite a standoff between Washington and Moscow that has continued since Russia's annexation of the Black Sea peninsula of Crimea from Ukraine in 2014 and allegations of Russian meddling in the 2016 US presidential election.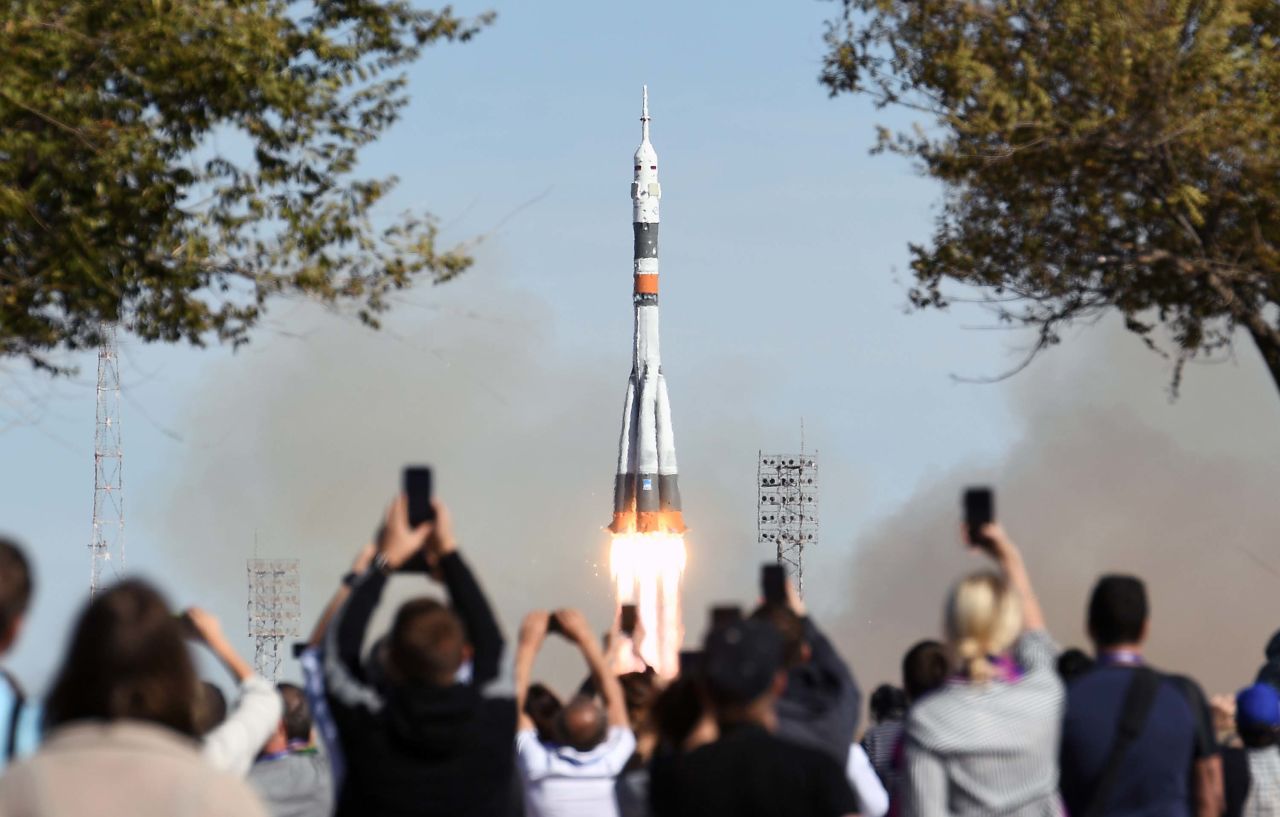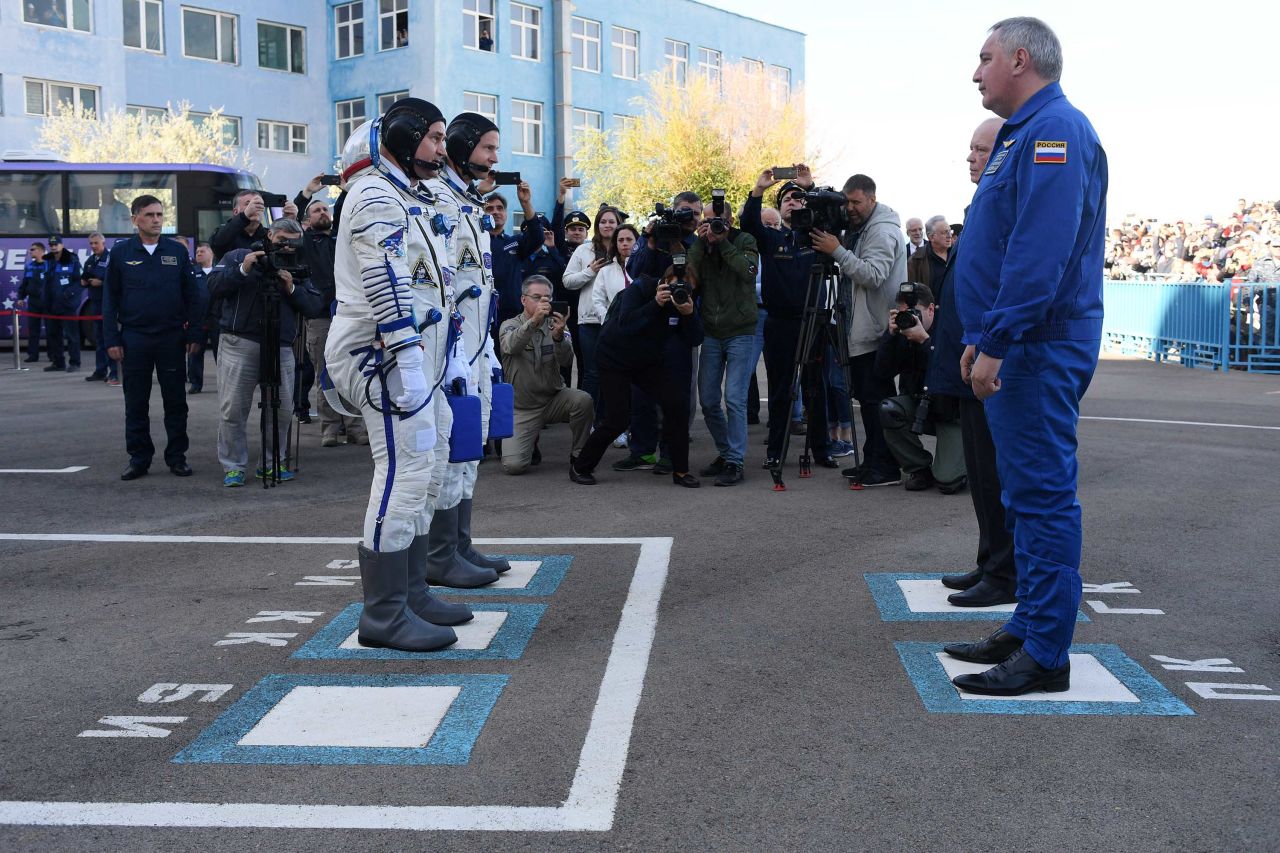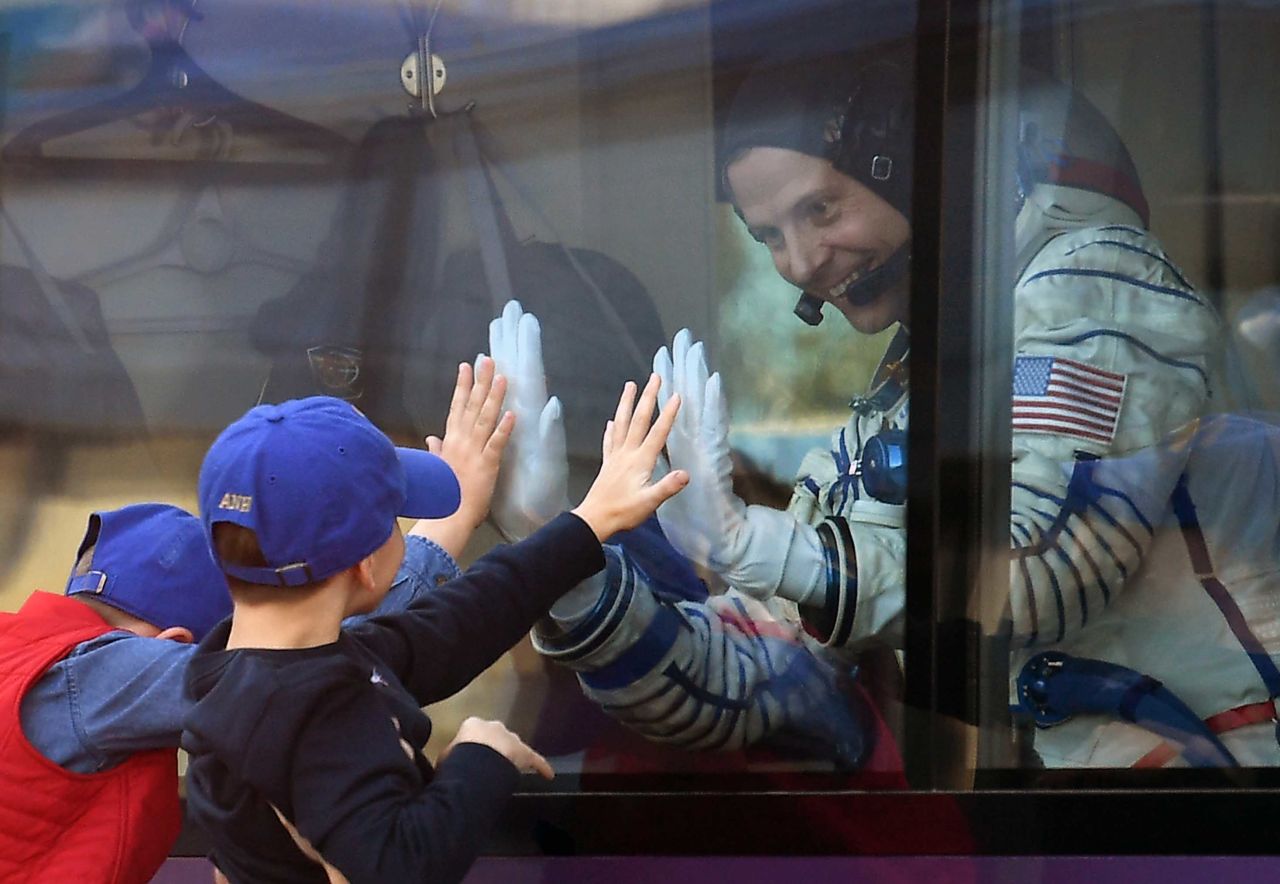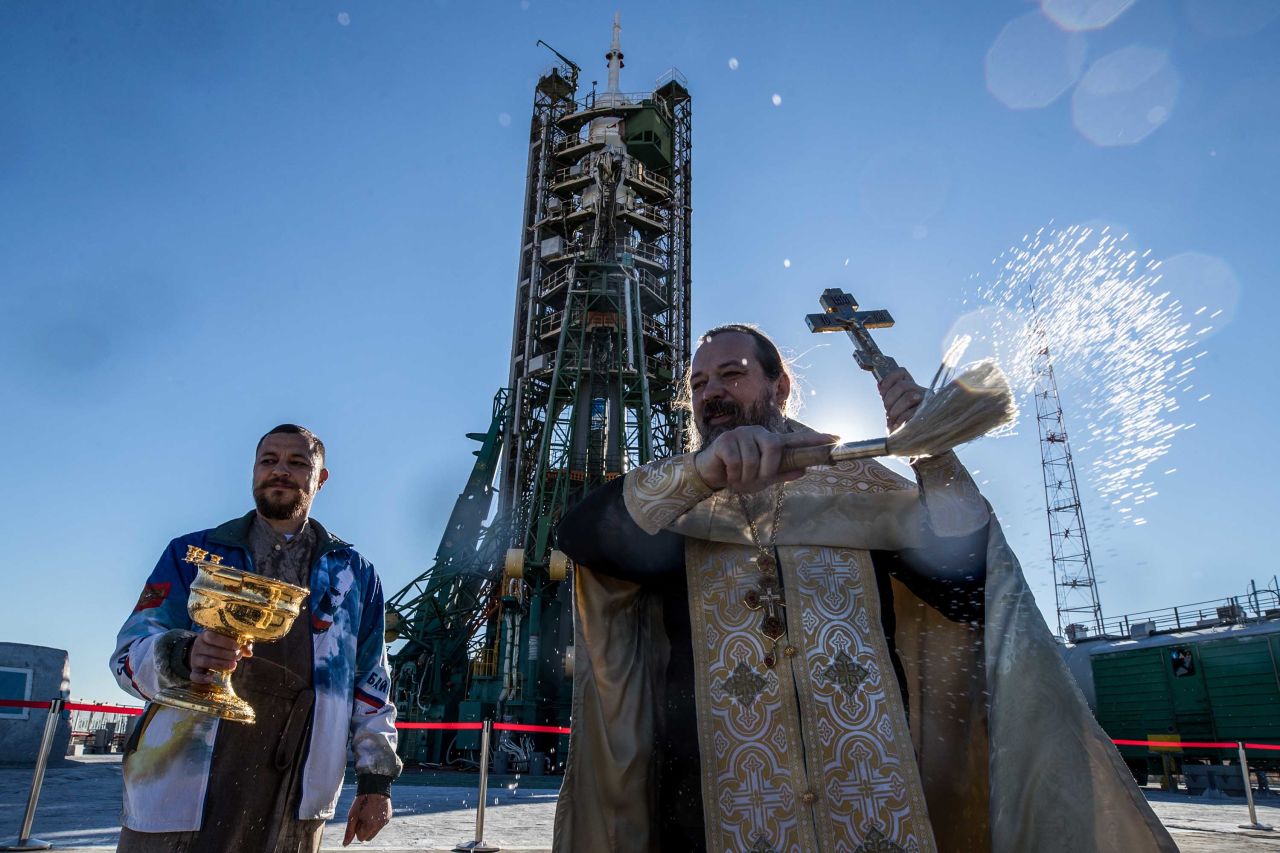 In photos: Soyuz rocket launch
In August, however, the detection of a minute pressure leak on the International Space Station became the subject of intense media speculation in Russia. The leak was quickly repaired, but Roscosmos chief Dmitry Rogozin suggested that the leak was caused by something other than an accident or production defect.
Speaking with reporters in Moscow before Thursday's launch, Bridenstine said that Russian-American cooperation in space remained strong, amid an investigation into the cause of the leak.
"That relationship is strong, and whatever happens terrestrially, we've always been able to keep space exploration and discovery and science separate from whatever terrestrial disputes there may be," he said. "What we've got to do is we've got to very dispassionately allow the investigation to go forward without speculation, without rumor, without innuendo, without conspiracy."
NASA and Roscosmos said search-and-rescue teams responded quickly to retrieve the crew members, whose spacecraft parachuted to Earth in an emergency landing in Kazakhstan.
"It wasn't quite the day that we planned but it is great to have Nick and Alexey at least here back on the ground again," Todd said. "Anytime you can get a crew safely home you feel very good about what you've accomplished."
Dramatic footage showed the capsule carrying the crew thumping down in a plume of dust, minutes after it launched.
The rocket had lifted off at 4:40 a.m. ET on a journey that was expected to involve four orbits of the Earth and take six hours.
NASA earlier tweeted that there had been an issue with the booster and that its teams were heading towards the expected touchdown location.
"Teams have been in contact with the crew. Teams are working with our Russian partners to obtain more information about the issue with the booster from today's launch," the US agency said.
"The crew is returning to Earth in a ballistic descent mode. Teams are working to obtain additional information from our Russian partners. Search and rescue teams are in the air and heading towards the expected touchdown location for the Soyuz spacecraft returning to Earth carrying two crew members."
The ballistic descent is a sharper angle of landing compared to normal, NASA said.
"All that really means is, it's like shooting a bullet out of a rifle barrel," said Reid Wiseman, deputy chief of NASA's Astronaut Office. "It starts slowly spinning the descent module so that it has aerodynamic stability as it comes back through the thicker parts of the atmosphere and then the parachute comes out and they land."
He added, "The crew would have experienced just a fairly benign amount of rotation – about six to seven times Earth's gravity, which is not insignificant – but from everything we've seen the crew is in great shape."
Wiseman said the rocket automatically initiated the abort.
"So from a crew perspective certainly there is a bit of a shock in there for a moment," he said. "They had a brief moment of weightlessness and then G-forces built up, the parachute came out and they landed."
By Thursday afternoon, Ovchinin and Hague made their way back to Baikonur on helicopters, NASA said. The agency said the rescue crews were preparing to return them to Moscow, and Roscosmos released still images of the two crew members receiving medical evaluation in Kazakhstan.
NASA later tweeted images of the two men embracing their families back in Baikonur.
Kremlin spokesman Dmitry Peskov said he expected Russian President Vladimir Putin would be briefed on the incident.
Hague, who only joined NASA's astronaut corps in 2013, was on his first space mission.
He and Ovchinin were due to join Expedition 57 Commander Alexander Gerst of the European Space Agency, NASA Flight Engineer Serena Auñón-Chancellor and Roscosmos Flight Engineer Sergey Prokopyev on the ISS. They arrived at the station in June.
Gerst tweeted his relief that the two astronauts were safe, saying the day's events "showed again what an amazing vehicle the Soyuz is, to be able to save the crew from such a failure."
He added: "Spaceflight is hard! And we must keep trying for the benefit of humankind."
The Expedition 57 crew members are working on hundreds of experiments in biology, biotechnology, physical science and Earth science, according to NASA.
CNN's Ray Sanchez and Mary Ilyushina contributed to this report.