Five months ago, the Swedish Academy, a prestigious cultural institution patronized by the King of Sweden, announced that this year's Nobel Prize in Literature would be postponed for the first time since World War II.
Rocked by allegations of sexual assault and financial corruption against Jean-Claude Arnault, a French photographer with close ties to the academy, and hemorrhaging members, who usually hold their seats for life, the institution said it needed to take time to recover public confidence before naming the next laureate.
Alexandra Pascalidou, a Swedish-Greek journalist and author of a book about the #MeToo movement, felt frustrated by the whole situation.
"Literature had to pay the price for what these guys did, and suddenly the world was standing there without this prize in literature," she told CNN. "I thought, 'Let's start something totally different, something new.'"
It was partly Sweden's reputation as a model for gender equality, democracy and transparency that galvanized her.
"We're worth something better than the Swedish Academy," Pascalidou said.
The result was the New Academy, a grassroots collective of writers, actors, musicians, librarians and teachers that is largely funded by a Kickstarter campaign and grew organically after the first few speculative phone calls, according to Pascalidou.
On Friday, the group will announce the winner of "The New Academy Prize in Literature," chosen in a three-step process involving hundreds of librarians, more than 32,000 readers from around the world, and a four-person expert jury.
Kim Thuy is one of three people shortlisted for the award, the others being Guadelupean author Maryse Condé and British writer Neil Gaiman. A fourth – Haruki Murakami – recently withdrew, citing a desire to focus on his writing.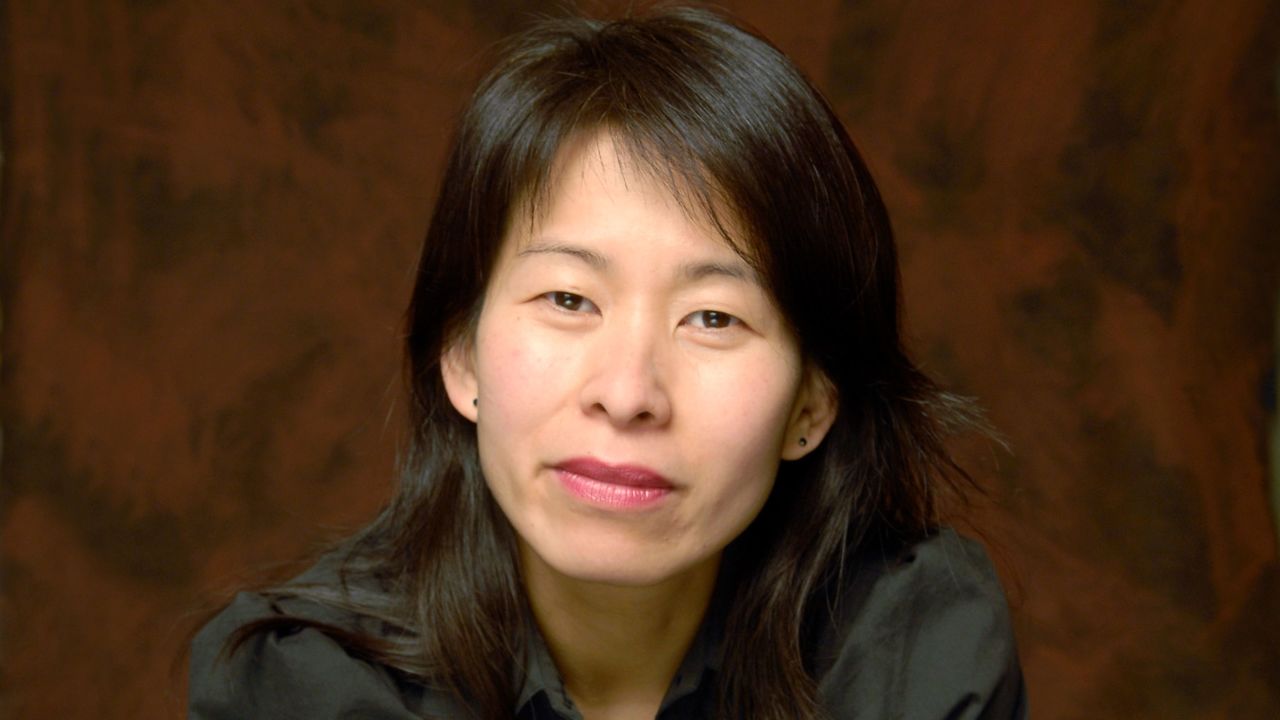 Thuy, a Vietnamese-born Canadian writer, admires the drive of Pascalidou and the 130 supporters of the New Academy, most of whom are women.
"When we're faced with a scandal, very often we freeze, we don't react," Thuy said. "This I found courageous and extraordinary."
"This time it's not only about literature, it's about a movement of citizens."
The prize has been dubbed "the alternative Nobel" but Pascalidou rejects that label.
"We're not an alternative, we're something new," she said. "We're trying to involve as many people as possible – it's about equality, transparency. We don't have any kings backing us up. We only have our vision and our passion."
Nor is she trying to replace or compete with the original academy – the group will dissolve after the prize-giving ceremony in December.
"We're not interested in becoming an institution," she said. "When we're done, we're done."
But that hasn't prevented some members of the Swedish Academy from slamming the initiative. In an email to CNN, former permanent secretary Horace Engdahl described it as "just a joke" and accused the New Academy of trying to award a substitute Nobel, which he said was "a ridiculous idea."
READ MORE: Nobel Prize in Literature postponed after sexual misconduct scandal
Loss of faith in the old academy
It was last November, as #MeToo was rippling its way around the globe, when 18 women came forward to accuse a man, soon identified as Arnault, of a range of sexual misconduct between 1996 and 2017. The academy quickly cut all ties with him.
Last week, Arnault, 72, was found guilty on one of two charges of rape and sentenced to two years in prison. He has denied all the allegations against him.
Elise Karlsson was one of the 18 who spoke out, and one of two who chose to be named. She alleges that Arnault touched her inappropriately at a party in Stockholm in 2009.
Karlsson is one of several people active in the cultural sphere in Sweden to tell CNN that Arnault's frequently inappropriate behavior toward women was an "open secret."
Eight years later, as hundreds, then thousands, of women began posting their experiences of sexual assault and harassment on social media under the hashtag #MeToo, Karlsson felt compelled to do the same – and to name her alleged assailant in the post.
"I thought it was so strange that we were speaking about #MeToo, but the men weren't being spoken of – there was nothing required of the men."
Now she hopes the remaining members of the Swedish Academy – most of whom are men – can make genuine reforms to an institution that is seen by many as elitist, patriarchal and outdated.
RELATED: Opinion: In case you were wondering, #MeToo is far from over
There have been just nine female members since its founding in 1786, four of whom have withdrawn from the academy or resigned their seats in the past six months, including the academy's first female head, Sara Danius.
"The people who are now running the academy have really not shown that they are living in a modern society," Karlsson said. "They are trying to keep living in the 18th century when the academy was founded."
She approves of the New Academy but admires the Nobel Prize, which often brings recognition to lesser known, less accessible writers – something unlikely to happen when readers are invited to cast their votes. She's doubtful whether the prize can regain its prestige if awarded by the academy in the future, however.
"I don't think it's possible with the current academy," she said. "I have lost faith in them."
The acting permanent secretary of the academy, Anders Olsson, insists that action is being taken to restore trust. With the help of legal experts, the academy has produced a modern interpretation of the original statutes, to achieve "consensus on their application in today's world," and added clear directions for the removal of members.
A High Court judge was also recently appointed as a member of the Academy "to ensure that mistakes of this kind will not be repeated," Olsson told CNN in an email.
It's unclear if these changes will satisfy the academy's critics. More significantly, it's unclear if all academy members are committed to reform.
In an email to CNN, former permanent secretary and current member Horace Engdahl described the media attention given to the allegations against Arnault as "a scandal," adding that "there was nothing the Academy could have done" to prevent "the wicked deeds, if there were any."
Furthermore, for Engdahl, Pascalidou's project is not an incentive to modernize and democratize the academy, but "just a joke."
"The expression I used reflects the idea I have of the critical capacity and authority mustered by the people involved in the so-called New Academy," he wrote in a later email.
The criticism was echoed by Olsson, who told CNN that the group does not have "the financial or intellectual resources to award the Prize of this high order."
'Women want to change things, break the silence'
Pascalidou dismissed the criticism from academy members and others.
"It's very human," she said. "Every time someone breaks new ground, of course there will be a couple of voices harassing or complaining."
She said she sees the project as part of a bigger movement toward equality, democracy and transparency.
"MeToo wasn't just a revolution for one month or one winter," she said. "We don't accept things anymore, we don't accept sexual harassment and violence and misogyny."
Pascalidou also believes that the huge number of female supporters is telling.
"It says something about the time we live in, about the paradigm shift. Women want to change things and do new things, break the silence."
Manoj Pandey, a writer and illustrator in Delhi, India, is one of around 20 named male supporters of the New Academy. He said he was attracted by the goal of democratizing literature, something he seeks to achieve through his initiative, "The World's Largest Public Library."
"In this time and age, every institution is being brought down," he said. "The process is being democratized. Power is being given back to the people."
Pascalidou remains hopeful that the Swedish Academy can find a way to renew itself following months of internal strife and accusations of elitism and misogyny.
"I think the Nobel Prize is such an important prize to the world," she said. "I hope that these guys in the academy will be able to honor it."
"When I say, we can do it better, the only thing I am sure of is that we can't do it worse."