A renowned South Korean climber was among nine people killed when a vicious snowstorm hit their camp on Nepal's Mount Gurja.
Police and locals are working to bring the bodies off the mountain and to Kathmandu, South Korea's Foreign Affairs Ministry said in a statement.
A rescue helicopter was dispatched at about 7:15 a.m. Sunday, and by 9:40 a.m. all nine bodies were found, the ministry said. Some bodies had been located Saturday.
The nine-person team had been missing since Friday, when officials lost contact with the climbers. It was not clear how much progress they'd made up the 7,193-meter (23,600-foot) Himalayan peak. No climber has summited the mountain, which is far less popular than Mt. Everest, in 22 years.
It also was not exactly clear how they died, but the storm that struck their camp was particularly violent. Capt. Siddartha Gurung, a helicopter pilot who is coordinating the retrieval mission, described a scene of total destruction.
"Base camp looks like a bomb went off," added Dan Richards of Global Rescue, a US-based emergency assistance group assisting in the retrieval effort.
Based on the condition of the bodies and the fact the team's camp was in tatters, rescue workers hypothesize that the team was killed by the storm's ferocious winds.
"It seems that a serac (a piece of glacial ice) broke and barreled down the couloir (a gully on a mountainside) from the top ridge of the mountain and the gust created the turbulence washing the climbers and staff from their tented camp at the base camp," said Suraj Paudyal, a member of the rescue team.
The bodies were rescued by placing them in a net attached to a 30-meter rope fixed to the belly of a helicopter, he said.
Rock star climber among dead
In a Facebook post, South Korean President Moon Jae-in identified the South Korean climbers as team leader Kim Chang-ho and team members Lee Jae-hoon, Yim Il-jin, Yoo Young-jik and Jung Joon-mo. The four Nepali guides who died have not been identified.
"They were on their way to find a new route to Gurja Himal but encountered an accident," said the president, a noted outdoorsman who has himself trekked in the Himalayas.
The team had embarked on a 45-day expedition to find a new route up Mt. Gurja on September 11, said Kim's representative agency, Eurasiatrek.
Yoo was in charge of equipment, Lee was charged with taking care of food and medical supplies and Yim was a documentary filmmaker, the agency said. Jung "was visiting Kim to encourage the team's expedition but was swept by the strong winds," Eurasiatrek said.
"There are dangers to all areas where humans attempt to push the boundaries. Nine climbers were taken forever by a snow storm but their bravery and tireless spirit demonstrated by their attempt to find a new route will not be buried with them," Moon's statement said.
"As long as challenges for new routes continue, the souls of people who have become part of the mountains will forever remain in our hearts."
In 2016, the International Climbing and Mountaineering Federation awarded Kim an Asian Piolets d'Or Award, or golden ice ax award. Given for excellence in mountaineering, the awards are known as the "Oscars of alpinism."
Kim received the honor for leading a team of three up a new route on the south face of 7,455-meter-high Mt. Gangapurna, in the west Nepalese Annapurna region.
At the time of the award, only nine teams had successfully summitted Gangapurna since 1965, according to GlacierHub, an educational initiative seeking to expand understanding of glaciers.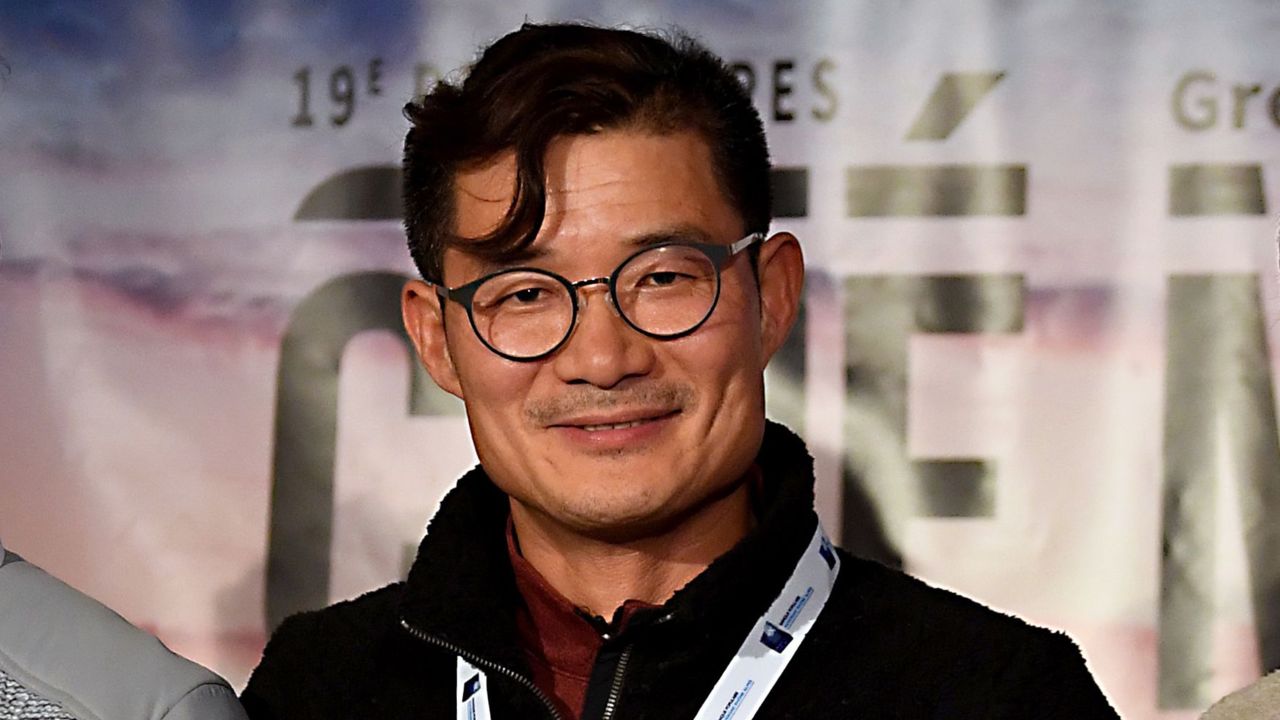 While the climb was arduous on its own – rife with glacial ice and loose rock, according to GlacierHub – the International Climbing and Mountaineering Federation commended Kim's team for making the climb without leaving a trace, including gear and waste.
"Their climbing achievements in itself were excellent, however, most of all they left nothing on the mountain," the federation said.
Upon receiving the award, Kim had already climbed all 14 Himalayan Giants – peaks higher than 8,000 meters – without supplementary oxygen, the federation said.
Seldom summitted peak
Only 30 people have reached the apex of Mt. Gurja, the last one in 1996, according to the Himalayan Database. Compare that to Mt. Everest, which more than 4,800 climbers have summited – many of them sherpa who have achieved the feat more than once. Everest is roughly 225 miles to the east.
According to guide company Satori Adventures, Gurja is the shortest peak in the Dhaulagiri range, a daunting massif that's home to the world's seventh-highest mountain as well as several peaks higher than 7,500 meters.
"The Gurja Himal expedition is suitable for those climbers who are willing to summit 7000m peaks in a less touristic area are and are not interested in climbing the crowded peaks," Satori Adventures' website says.
Paudyal, who has been working in rescue and recovery operations since 2012 – before that he was a journalist and worked with CNN – said despite the mountain's shorter height, it can be extremely dangerous due to vicious winds and deep gullies.
"It's an extremely difficult mountain," he said. "It has cliffs everywhere."
CNN's Joshua Berlinger, Yoonjung Seo, Nikhil Kumar and Jason Hanna contributed to this report.