The assassination by the Taliban of a notorious police chief in an important Afghanistan province this week could not have come at a more pivotal moment. On Saturday, parliamentary elections are taking place across the country in a vote that had already been delayed for three years because of security concerns.
Polls opened in much of Afghanistan at 7 a.m. local time (10:30 p.m. Friday ET) and will close at 4 p.m. local time (7:30 a.m. Saturday ET).
Thousands of people have not yet been able to vote, however, because of technical issues plaguing polling stations across the country, according to local candidates and officials.
Much rests on the vote: Hundreds of women and young people are among candidates standing for election, riding a wave of hope that the notoriously corrupt and inefficient political system in Afghanistan can be overhauled.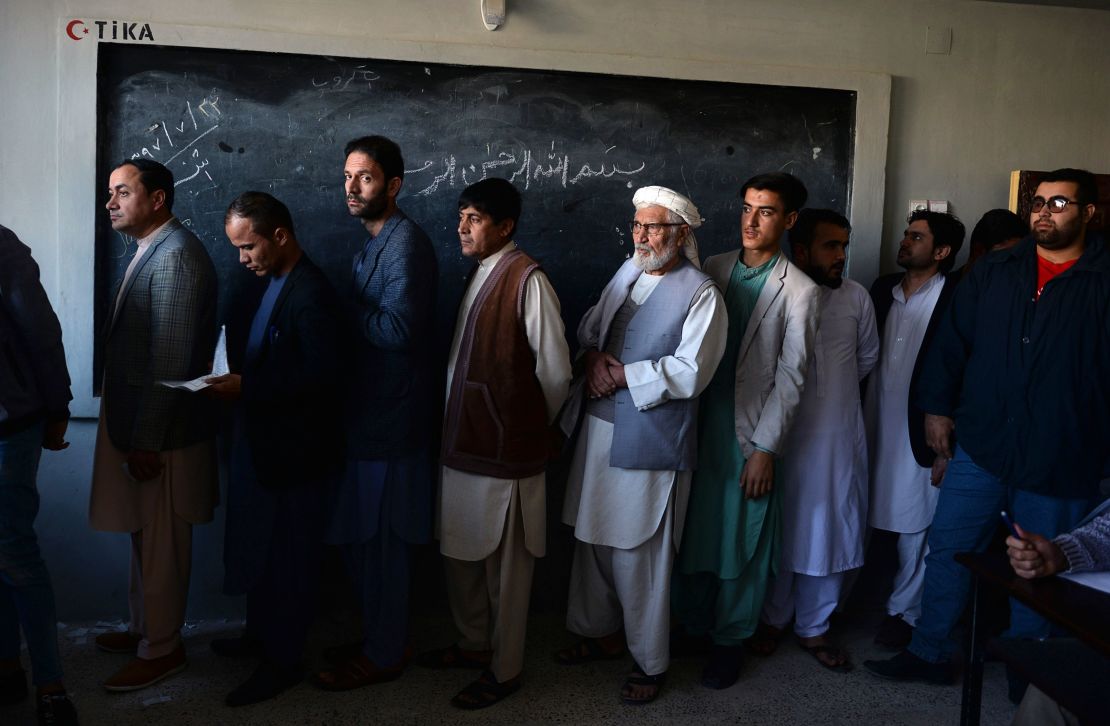 But the killing of Gen. Abdul Raziq Achakzai, in an attack that the top US general in Afghanistan survived, has left many uneasy about what voting day may bring. Such is the concern, that authorities have delayed the vote for a week in the southern province of Kandahar, where Thursday's attack took place.
In the hours following Raziq's death, the Taliban, who claimed responsibility for the attack, issued another statement warning Afghans not to participate in what they called "an American project from start to finish."
The Taliban message said the group intended to close all "major and minor roads" throughout the country and urged Afghans to stay indoors. "We do not want to harm any common Afghan and therefore ask the public and especially city dwellers to refrain from participating or casting votes during elections," it said.
The Taliban had already vowed in a previous statement to target anything to do with the election, which they see as a sham. That statement was followed by warnings sent to students, teachers and religious leaders via messages delivered to the press.
The decision to delay the vote in Kandahar was taken Friday following a security meeting and a proposal from Afghanistan's Independent Election Commission, Shah Hussain Murtazawi, President Ashraf Ghani's deputy spokesman, wrote on his Facebook page.
Parliamentary candidate Idrees Stanikzai, originally from Kandahar, but running in Kabul, said the attack on Raziq would likely affect turnout in Saturday's polls. "It had a chilling effect on people all over the country," he said.
The 28-year-old said he expected people to turn out, but not in as large numbers as had been previously thought.
The impact was visible online as Afghans in the country and the diaspora flooded social media with tributes, poems, pictures and videos of Raziq. Some lionized him on Twitter as a hero, a "true patriot" and "a pillar of stability" for his ability to secure the city of Kandahar and keep the strategically significant province relatively stable despite Taliban gains elsewhere.
After casting his vote Saturday, Afghan President Ashraf Ghani thanked law enforcement, election officials and citizens who made the election possible "despite the risks involved."
"Today we proved together that we uphold democracy. With casting our ballots without fear we honor the sacrifices of the fallen," he tweeted.
Technical issues plague vote
Long lines formed outside many polling stations across the country as glitches prevented them opening on time.
Shaima Alam Soroush, a deputy spokeswoman for the Afghanistan Independent Elections Commission (IEC), told reporters in Kabul that due to technical issues there had been delays in the opening of some of the voting sites and centers. Efforts were being made to resolve the problem, she said.
Israr Karimzai, a campaign manager, told CNN that he had "20 reports of different centers across the country where people are being denied their right to vote" because "no ballot papers or no biometric devices or IEC staff have shown up" at the polling stations.
Mariam Solaimankhil, a Kuchi candidate in Kabul, told CNN she had been waiting for over an hour to vote herself. "This is a failed process," she said.
Stanikzai, also in Kabul, told CNN that voters were complaining about still waiting for their polling station to open more than two hours after their arrival, and that they would be waiting till noon before giving up and leaving.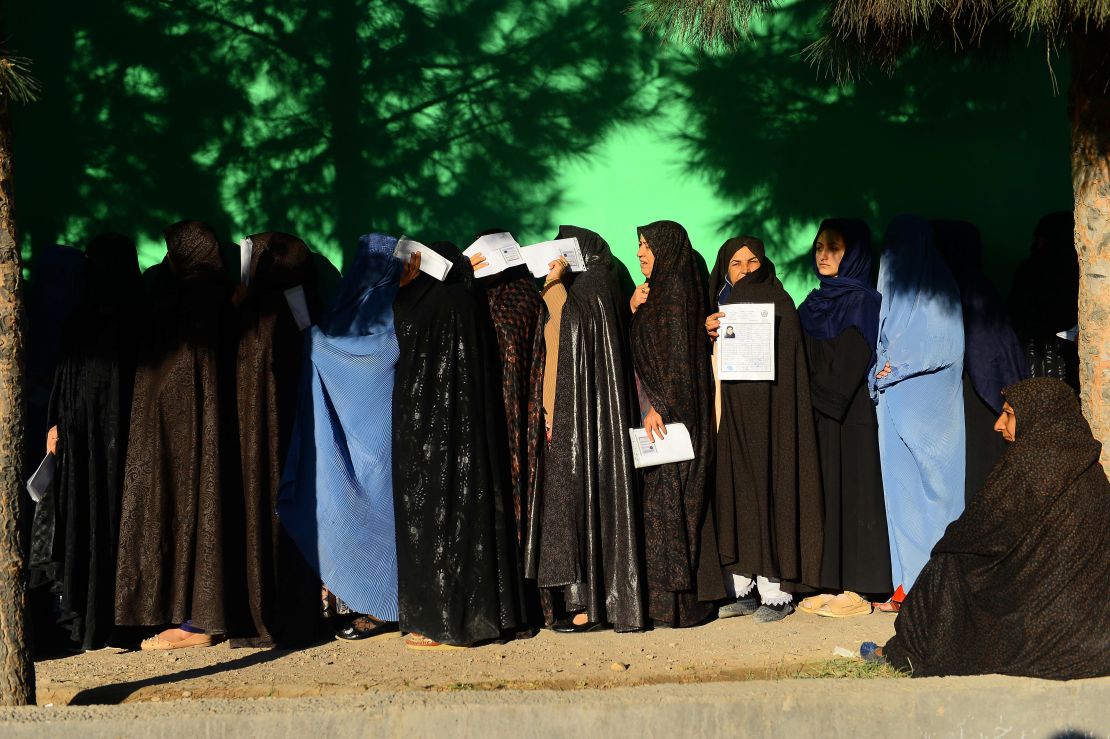 The head of provincial council in Maidan Wardak province, Sharifullah Hotak, told local Afghan TV station Shamsad that the biometric system in voting centers was not working in the whole of the province.
And in Herat, hundreds of people were standing in line as polling stations there also experienced technical issues.
Afghan Interior Ministry spokesman Najib Danesh earlier said that more than 20,000 polling stations were open across the country, with the exception of Kandahar and Ghazni provinces, where voting will take place at a later date.
Some 70,000 members of the Afghan forces have been deployed to ensure the security of the elections, he said.
Candidate: 'We must carry on'
The risks have not deterred more than 2,500 candidates nationwide, including more than 400 women, running for 250 seats in the Wolesi Jirga, the lower house of the Afghan parliament.