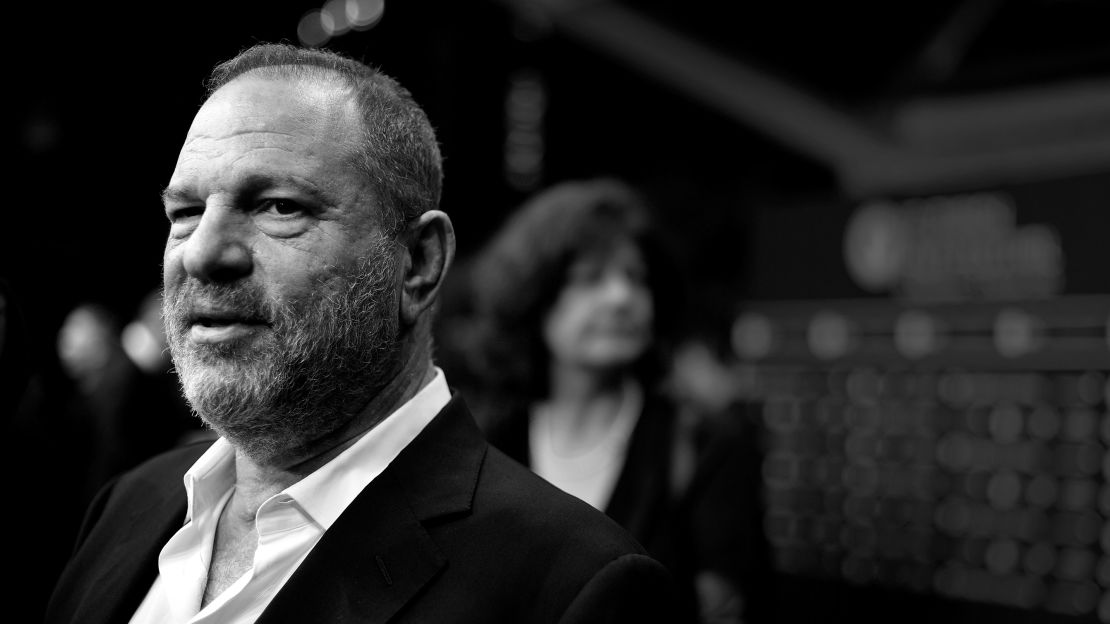 Harvey Weinstein, the disgraced movie mogul whose alleged sexual assaults sparked the international #MeToo movement, may be sentenced to a lifetime of shame and ridicule. Legal experts, however, now indicate he may never see the inside of a jail, let alone go to trial to face his accusers.
The case against Weinstein is "unraveling," high profile defense attorney and CNN legal analyst Mark Geragos says, citing the infighting between the Manhattan District Attorney's Office and the New York Police Department as one of the main reasons he believes the Weinstein case won't go to trial.
"If you're on the defense here, you just sit back and watch them cannibalize themselves," said Geragos, who has represented high-profile clients, such as Michael Jackson and Colin Kaepernick.
In October 2017, The New Yorker released an audio recording of Weinstein speaking with model Ambra Battilana Gutierrez as part of a 2015 sting the New York police set up after Gutierrez told authorities that Weinstein had groped her.
In the recording, Weinstein makes potentially incriminating comments to Gutierrez, apologizing for touching her breast. Weinstein was not charged with a crime at the time.
"While the recording is horrifying to listen to, what emerged from the audio was insufficient to prove a crime under New York law," Chief Assistant District Attorney Karen Friedman-Agnifilo said.
The New York Police Department and the Manhattan prosecutor's office publicly pointed fingers at each other. The infighting, Geragos said, is symbolic of this "political hot potato" case, where the lines between public opinion and due process are blurred.
The infighting, Geragos says, is symbolic of this "political hot potato" case, where the lines of public opinion and in-court litigation are getting blurred.
"A criminal courtroom is not a pretty place," he said, "certainly not a place to litigate social justice change."
Since The New Yorker's bombshell report detailed allegations ranging from aggressive overtures to rape, Weinstein's accusers have demanded justice.
New York police encouraged the public to call in tips related to Weinstein, and investigators began looking into sexual assault accusations in New York, Los Angeles and London.
More than 80 women – from those struggling to make it as actors to Hollywood A-listers such as Gwyneth Paltrow and Salma Hayek – have accused Weinstein of unwanted advances. Only three were deemed by prosecutors to be credible and within the relevant statute of limitations.
The producer was charged in May with rape and sex abuse involving those three women. Despite the report the case is falling apart, prosecutors and the New York Police Department insist the evidence against the producer is strong.
Last week, Detective Nicholas DiGaudio was accused of coaching a witness, causing one of the six felony charges against Weinstein to be thrown out.
Weinstein has pleaded not guilty to the charges. Brafman, his attorney, has said Weinstein maintains "he has never engaged in nonconsensual sexual behavior with anyone."
The District Attorney's Office on Tuesday said DiGaudio told an accuser to delete cell phone messages prior to turning her phones over to authorities. This action could impact three of the five counts Weinstein is currently facing: predatory sexual assault and rape in the first and third degrees.
DiGaudio is now the subject of an internal NYPD investigation and has been removed from the Weinstein case. He has not responded to CNN's request for comment.
"These issues undermine the fundamental integrity of the judicial process," Brafman told CNN.
"This case is falling apart because it is a fundamentally bad case, and bad cases eventually fall apart, even when law enforcement officials try and stack the deck against the accused," Brafman said.
Prosecutor Joan Illuzzi-Orbon told reporters she remains confident in the case against Weinstein.
"Nothing in this disclosure of count six impacts the strength of the case," Illuzzi-Orbon said. "We are moving full steam ahead."
The NYPD also disputed the notion that the case is in trouble.
"The evidence against Mr. Weinstein is compelling and strong," a spokesperson for the department told CNN. "The NYPD will continue its work with the prosecution to deliver justice for the courageous survivors who have bravely come forward."
Weinstein is expected to appear for proceedings December 20 in New York Supreme Court.
CNN's Eric Levenson contributed to this report.