Manchester United versus Juventus is a mouthwatering fixture on any occasion, but Tuesday's Champions League clash between the European heavyweights offers more than the usual dollop of fascinating subplots.
Under the Old Trafford floodlights on Tuesday, Cristiano Ronaldo will return to the stadium where he first made his name, while Paul Pogba will come up against former employers Juventus, a club with whom he won numerous Serie A titles and asserted himself as one of the dominant young midfielders of his generation before making a then world record move to United.
There is, of course, Jose Mourinho too. He is a United manager still under pressure after an uncertain start to the season and a man being linked with a return to Real Madrid, though the Portuguese on Monday denied any interest in returning to the Spanish capital.
Real is struggling after three surprise defeats in the league left them stuttering in seventh in La Liga, and reports surfaced Monday that Mourinho, who led Real to the league during his three-season tenure with the club, was favorite to replace Julen Lopetegui.
"No. My future is here – I have a contract and until the final of my contract I only think about Manchester United. I am happy to stay here longer than that," said Mourinho, who is contracted at United until 2020.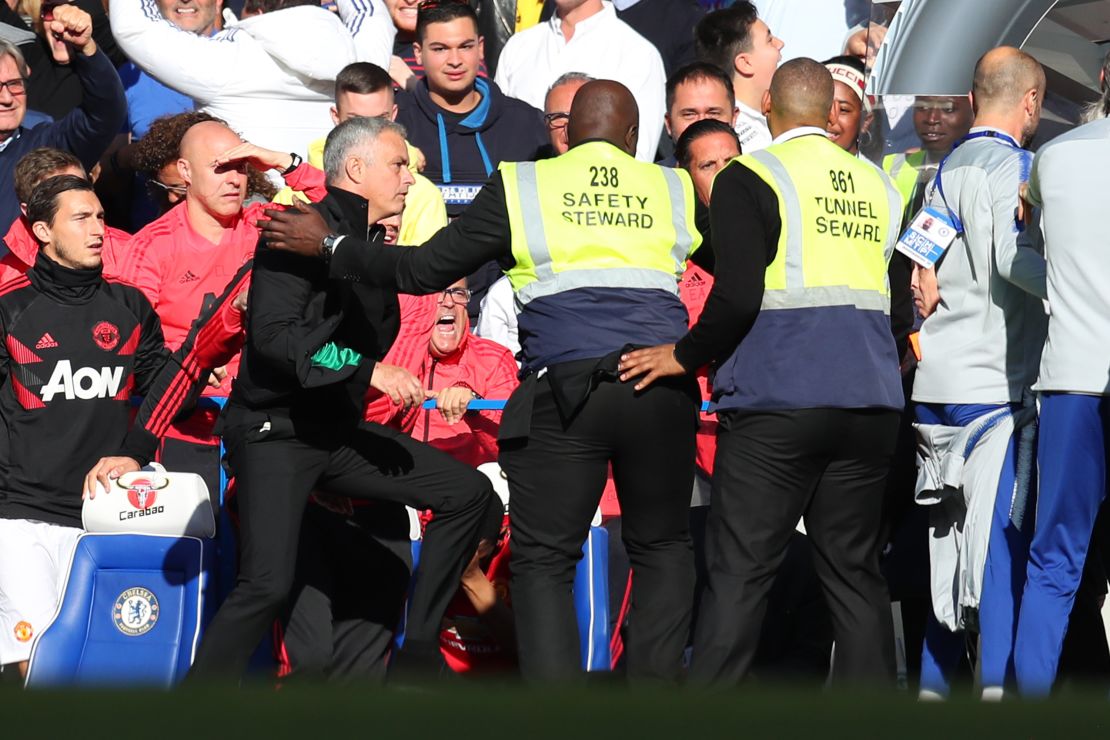 READ: Mourinho provoked on touchline as Manchester United held
READ: Juve star urges players to think about life after football
Motivation
So there will be no surprise departure to Spain and neither did Mourinho make an abrupt exit from the press conference, which has been in his repertoire this season, though during Monday's media conference the former Real and Chelsea boss also made it clear he did not want to talk about the narratives of the match which are of interest to most.
Ronaldo? He was one of the world's best, Mourinho said, seamlessly mastering the art of stating the obvious.
Pogba? Next question, please, was effectively the United boss' response. It has been well documented that Mourinho and Pogba have endured a fractious relationship this season, which perhaps explains his answer to a question about the France World Cup winner.
"I don't want to speak about individuals or Spanish journalists," Mourinho told reporters.
"I want to speak about one of the biggest candidates of winning the competition. This is what motivates me, that's what brings me here.
"If the press conference is going in other directions, I want to go in another direction."