Southampton, England
CNN
—
Duran Duran lead singer Simon Le Bon was at the height of his fame in 1985 when his life was turned upside down.
Le Bon, front man of iconic 1980s British pop band, was competing in the Fastnet yacht race – a 608-mile round trip between the Isle of Wight and Plymouth off Britain's southwest coast.
He was asleep aboard his 78-foot maxi-yacht Drum when the keel broke off the hull due to a design failure.
The boat capsized, trapping Le Bon and five other crew members inside. Although the alarm was raised straight away by another yacht, Carat, the men were stuck inside the upturned yacht for 40 minutes until they were rescued.
The incident had a profound impact on Le Bon, one of the biggest popstars of the 1980s who just one month before had performed to a worldwide television audience of 1.5 billion as part of Live Aid.
"It really did frighten me," Le Bon told CNN Sport in an interview at last month's Southampton Boat Show.
"It's something you don't realize until after the event," said Le Bon, an avid sailor since his youth, with one of the pop group's early hits – "Rio" – featuring the band members on a yacht in Antigua in the accompanying video.
"About two or three days after it happened, I broke out into this rash, all over my chest, and all over my arms. I am sure it was a stress-related thing. I just couldn't sleep, because I was asleep when the keel went," he said, reflecting on the 1985 capsize.
'Rock star in underpants'
In 2016, Le Bon watched footage of his dramatic rescue, near Falmouth in Cornwall, by the Royal National Lifeboat Institute and a helicopter from the 771 Royal Naval Air Squadron, for the first time as part of a BBC documentary.
"I had to go down to come up," he told the BBC. "I dived in and started going up – as I came up the waistband of my long johns got caught and pulled down."
"As I came up to the surface I stopped about two feet away. I wanted to breathe but if I did I knew that would be the end of me.
"I managed to get them off my feet and came up with a big smile on my face.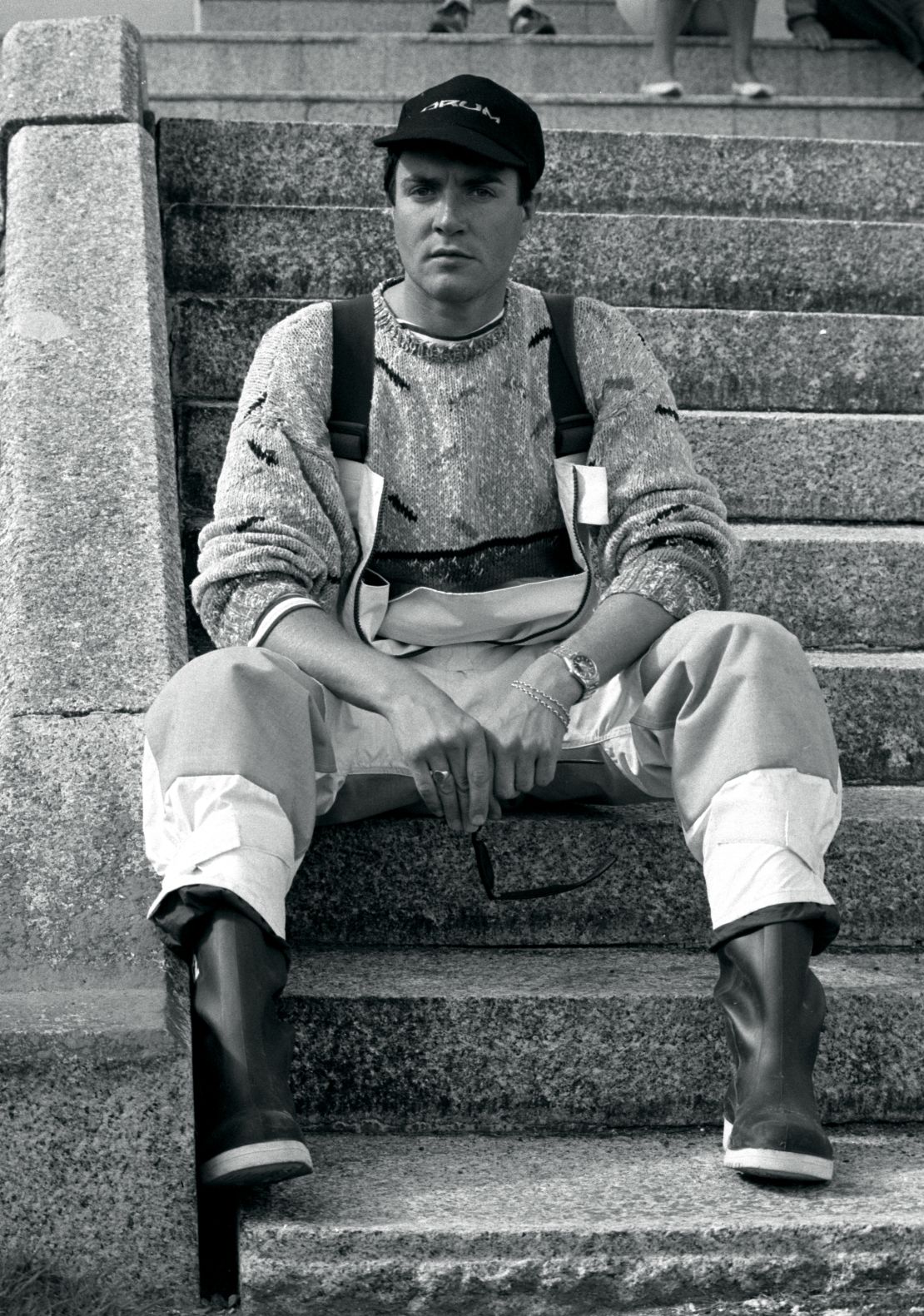 "I got winched off into the helicopter and one of the guys called 'Hey Simon, where's your pants?' because I was just stood there in my knickers."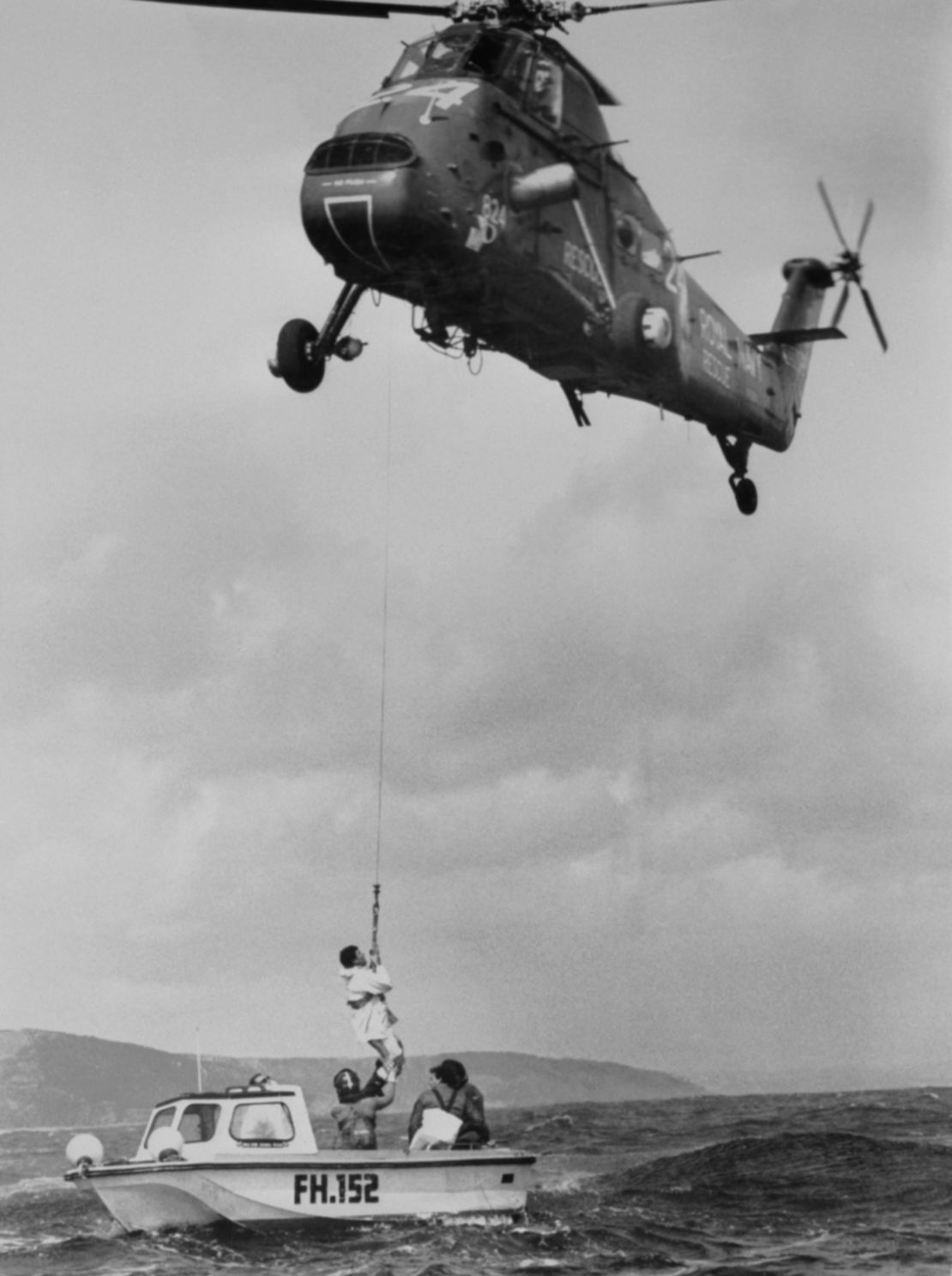 Television footage showed the singer back on shore with bare legs.
"There's me … a rock star in his underpants," Le Bon told the BBC.
READ: Could Brexit derail the British marine industry?
READ: Come sail the world - with 35 other yachts
Whitbread Round the World race
Although Le Bon had entered Drum in the Fastnet as a test event for the 1985-1986 Whitbread Round the World race, he had second thoughts about taking part in the circumnavigation.
A phone call from his experienced American skipper, Skip Novak, three weeks after the capsize changed his mind.
The Extreme Sailing Series
"He said 'Hey Simon … we're going to fix her up. And the Whitbread people have agreed to delay the start of the race a whole month so that we can enter,'" Le Bon said in Southampton.
"And I said 'Skip, I don't think I can do it. It just terrified me, and I am still suffering.' And he went: 'Simon, England expects!' And I thought, 'Oh, OK, OK.'"
READ: Experiencing sailing in the "Formula One" of the seas
'Life-changing'
The first few days back on board weren't easy.
"It was tough, and I remember the first night on the boat that I spent after that, I was rigid," Le Bon said. "I was like a bow, with my head on the pillow, and my feet on the bed and air between the rest of me and mattress, I was terrified that first night.
"But the second night wasn't as bad, and the third night was almost OK, and the fourth night, I went to sleep and had a good time, and I woke up in the morning and I thought 'I'm at sea, and it's wonderful.'"
Drum would eventually finish third in elapsed time in the Whitbread, which has since changed its name to the Volvo Ocean Race.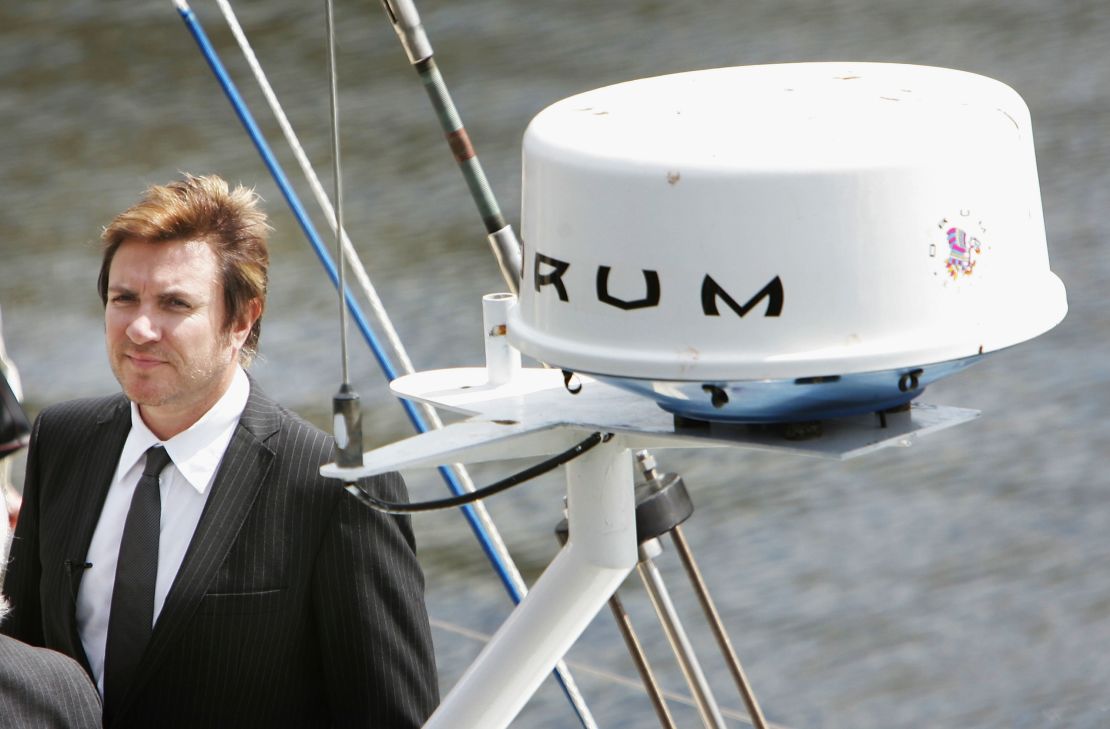 The story of Le Bon's dramatic rescue created headlines around the world, and more than 10,000 spectator boats welcomed Drum back to British shores.
When asked if the experience had been life-changing, Le Bon said: "Yes, it was. But we all have life-changing experiences. It was a particularly well-publicized one. That's the big difference. People trip over a curb and it could be life-changing. These things happen. It's just part of being human, we all go through these things."
The capsize also had a big impact on Novak, an expert in polar sailing who would compete in four Whitbread Round the World races.
"There is something singular about having shared a life-threatening experience, the day we found ourselves upside-down in the English Channel," Novak wrote in a column for Yachting World in 2016.
"The refit against all the odds strengthened that bond and stood us in good stead for the protracted challenge of the Whitbread race itself, which was no mere outing. It was not the accomplishment that mattered most, but rather the total experience."
Plastic
Le Bon, a father-of-three who turns 60 at the end of October, still performs with Duran Duran. Although he sold Drum in 1988 to Scottish businessman Arnold Clark, he also still sails regularly in regattas and owns a wooden motor boat that's moored in Italy.
Le Bon, who recently became a grandfather with his wife, Yasmin, has been a long-serving ambassador of The Blue Marine Foundation (BLUE), which aims to combat the effects of over-fishing and the destruction of biodiversity on the world's oceans by creating large marine reserves.
He is hugely concerned about the future of the world's oceans.
"As a recreational boater and a swimmer, I want to go down into an undersea park when I put my snorkle and mask on," he said.
"I want to see fish, I want to see lots of different life, I don't want to see a dead, gray sea floor, which in the Mediterranean, is really what you've got right now. And that's going to take a lot of work."