Imagine being able to purchase clean energy cheaply and through cryptocurrency. Sounds futuristic? But it's a possibility that OneWattSolar, a startup based in Lagos wants to achieve.
The clean energy outfit has come up with a way of allowing thousands of Africans to pay for solar energy using blockchain tokens without having to pay for the solar system infrastructure, which is funded through financial backers.
It was a concept Victor Alagbe, the company's vice president of operations and blockchain strategy, had been thinking on when reading about Elon Musk.
"I did some writing on Tesla and so I thought it is sunny most of the time here, especially in the northern parts where it is quite arid," recalled Alagbe who is a former business writer.
"So why don't we use this to power our own electricity… many Nigerians cannot really afford to set up their own solar systems.
"They can't afford the start up cost so most people would rather go for generators which is not economical when you think of maintenance costs," Alagbe said.
The idea behind blockchain payments
The aim is for customers to purchase tokens in the local naira currency using the platforms of third party tech finance companies.
"It provides transparency, you can see the utilization of funds, how many systems we have purchased and how many are being used."
The tokens used have been built on the blockchain platform, Ethereum.
On a traditional service using fossil fuels, energy usage is around 70 Nigerian naira ($0.19) per kilowatt. "But the blockchain system is 50 percent cheaper than diesel," claims Alagbe because the expensive maintenance costs of generators is mitigated.
Instead OneWattSolar's systems will include solar panels and a fitted internet enabled router that will automatically collect data on energy usage that is charged monthly on a pay as you go basis.
"This will ensure that customers are billed for exactly what they use," said Alagbe.
It is also hoped it will alert OneWattSolar to any potential problems with the systems in real-time.
Although the startup has only been eight months in the making, it's part of GoSolar Africa, a renewable energy company that's been operating in Africa since 2010. The plan is to launch in January 2019 with an initial 1,000 systems that are fully operational the company said.
Around 41 percent of Nigerians have no access to electricity, according to the World Bank and it is these potential customers the startup is looking to connect.
"So far there are 6,400 homes who have signed up to be put on our waiting list," said Alagbe.
According to him, the long term goal is to connect one million homes across Sub-Saharan Africa without electricity with solar energy through blockchain. It's hoping to achieve this by 2025.
Africa's renewable energy industry
The young tech company is part of a boom in the renewable energy industry across Africa.
A joint venture between Abuja based Motir Services Nigeria and US based DuSable Capital Management will power 180, 000 homes in Nigeria in a 100MW solar project worth $175m.
In Morocco - the world's largest concentrated solar power plant called the Noor-Ouarzazate complex - will power more than one million homes when complete later this year.
It is hoped the complex will decrease Morocco's dependence on oil by about 2.5 million tons per year and reduce carbon emissions by 760,000 tons per year in the country, according to the World Bank who has financed the project's construction.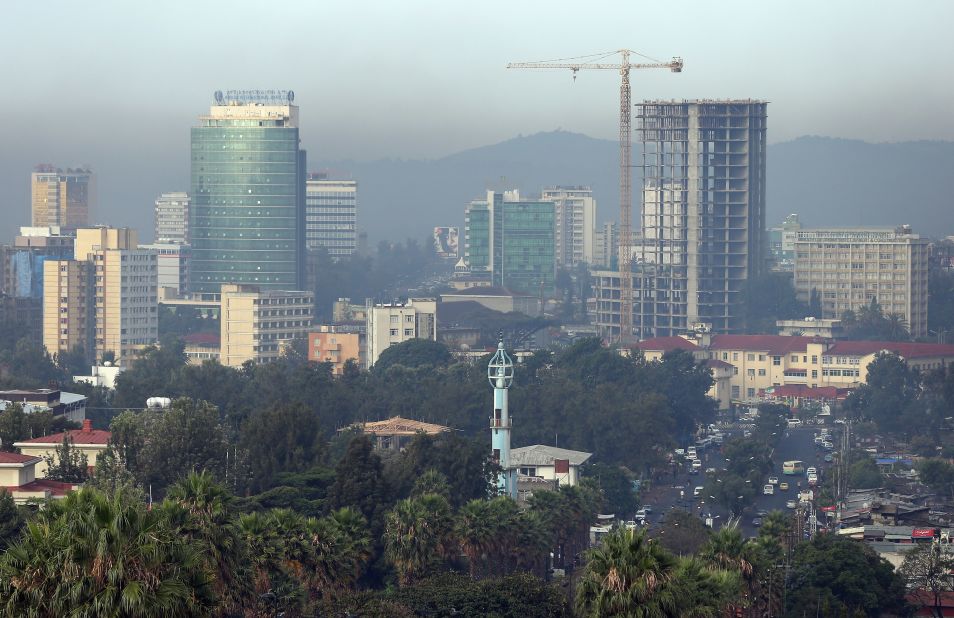 The African tech hubs fostering innovation
Ghana is also gearing up its renewable energy capabilities.
Earlier this year, the West African nation announced a goal of increasing renewable energy consumption from currently one percent to 10 percent of energy usage by 2030.
While in October, Vice President Mahamudu Bawumia also announced that all government institutions would run on solar power to reduce energy consumption costs.
As African nations move towards cleaner and reliable energy, startups like OneWattSolar could prove profitable.